Hello hiveians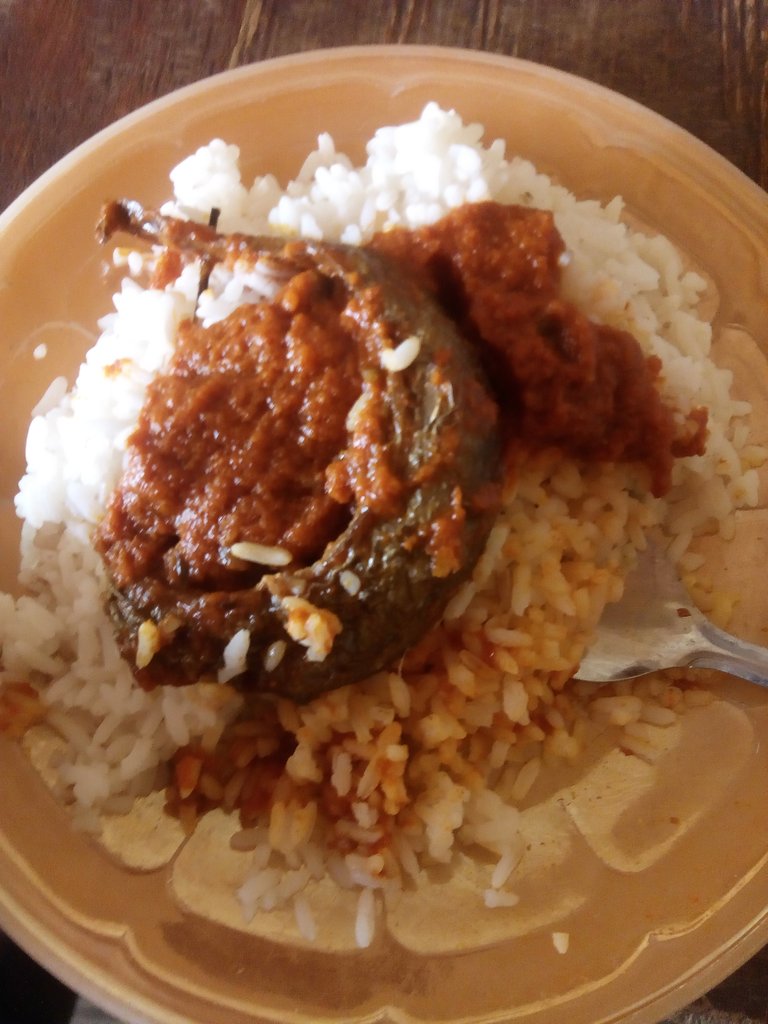 Having gone through a lot of process in preparing my lunch, I'm glad to show you the delicious food I made.
This morning I made a post on the process of grinding my fresh tomatoes and pepper into paste which I brought home to steam for some minutes to give me a very thick and well cooked stew.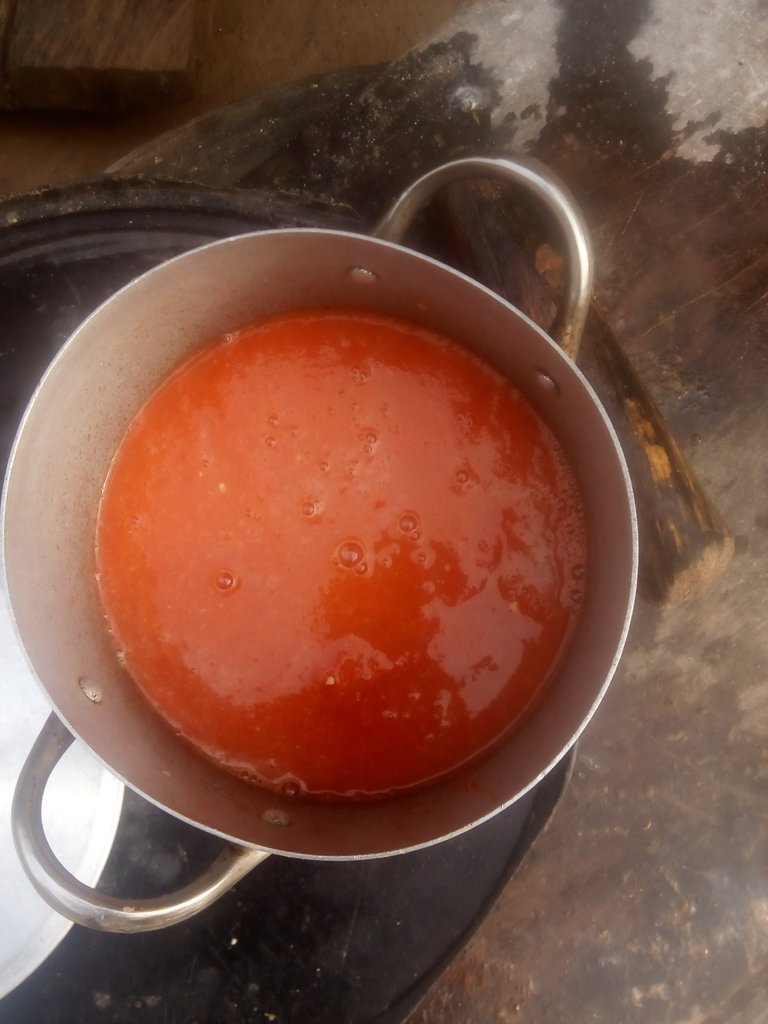 After which I place an empty pot on fire with little amount of palm oil to fry the fresh tomatoes and pepper and i added some fishes and other seasoning to it then covered until well cooked.
This delicious stew was eaten with well cooked Nigerian white rice.
Join me as I have my irresistible lunch 😄😄😄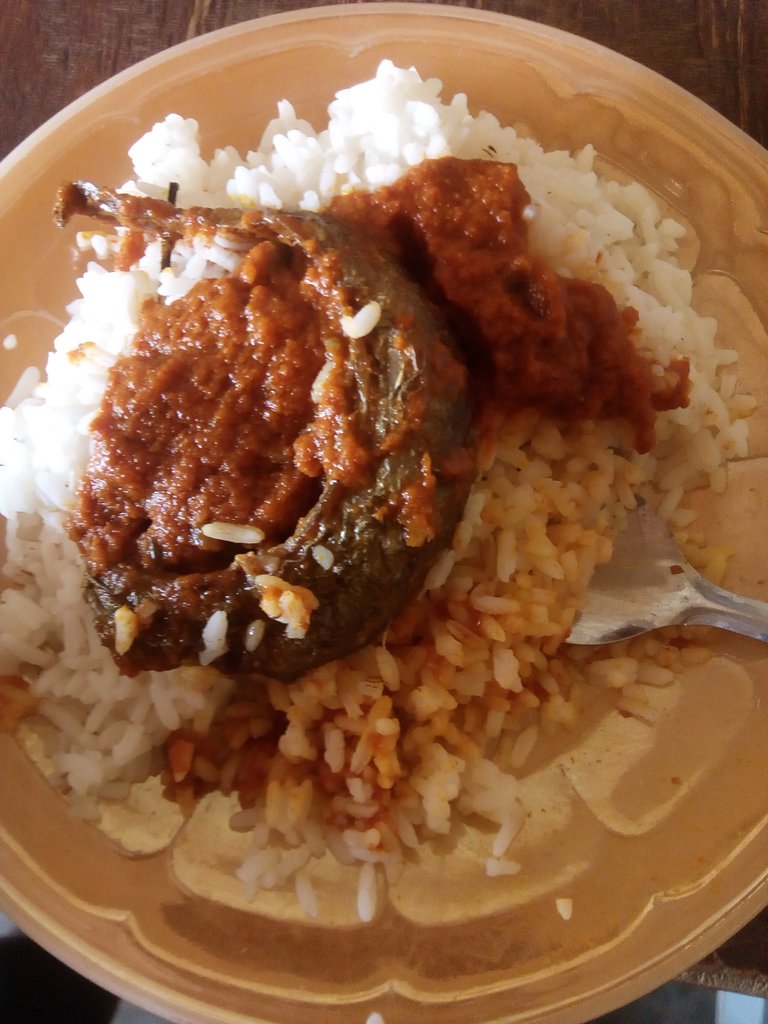 Thanks for viewing, happy Sunday to you.