SALUDOS, AMIGOS DE HIVE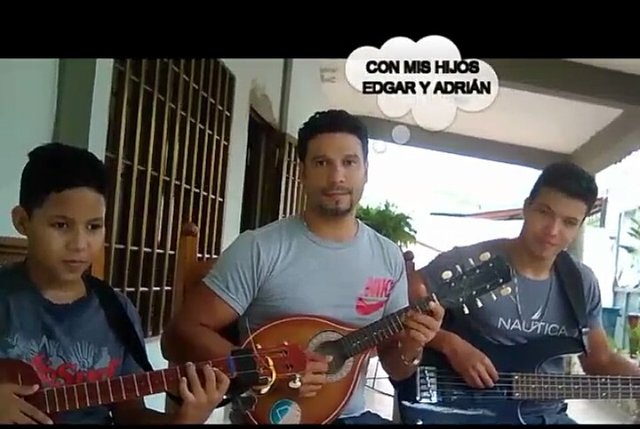 Algunos familiares escucharon los proyectos que mis hijos hemos hecho con la obra de mi difunto padre y me hablaron de esta plataforma donde podría ganar dinero que contribuya al sustento de mi familia. Le agradezco a mi primo, @hlezama y a la gente de @hiveonboard y @hivepeople por facilitar la apertura de la cuenta y muchas gracias a @giftgiver y @roomservice por habernos delegado HP para iniciar nuestro camino en esta plataforma. Agradecemos de antemano a toda la comunidad por su apoyo  y feedback para así cada día aprender mucho más con sus opiniones. Esperamos que les guste el trabajo que con mucho cariño, humildad y amor realizaremos para todos ustedes.

Some relatives heard about the projects that my children and I have been working on with my late father's folk work and told me about this platform where I could monetize that content and contribute to the support of my family. I thank my cousin, @hlezama and the people of @hiveonboard and @hivepeople for facilitating the setting up of the account and many thanks to @giftgiver and @roomservice for having delegated HP to us to start our journey on this platform. We thank the community in advance for their support and feedback so that every day we can learn much more with their opinions. We hope you like the work that we will do for you all with love, humility and love.

Hola, mi nombre es Carlos López soy de  Venezuela y mi ciudad natal es Carúpano. Me siento muy complacido de tener la oportunidad poder pertenecer a esta gran familia de #Hive y así interactuar con toda está comunidad de profesionales y emprendedores que de una u otra forma deseamos mostrar a través de diferentes maneras nuestras habilidades en cualquier ámbito; en mi caso, me encanta componer, hacer grabaciones, música y poesías y desde mi hogar y con la ayuda de mis hijos busco rescatar y dar a conocer los  temas de mi padre, galeronista, cultor popular y político, Andrés López Marín, mis temas y los de mis hijos Edgar y Adrián, con diferentes géneros musicales.

Hello, my name is Carlos López, I am from Venezuela and my hometown is Carúpano. I am very pleased to have the opportunity to belong to this great #Hive family and thus interact with this entire community of professionals and entrepreneurs who in one way or another want to show through different ways their skills in any field; in my case, I love to compose, make recordings, music, and poetry and from my home and with the help of my children I seek to rescue and promote the compositions of my father, galerón singer, popular artist, and politician Andrés López Marín, my songs and those of my sons, Edgar and Adrián, with different musical genres.
Desde los 14 años me interesé por tocar el cuatro y con métodos fui aprendiendo, luego la guitarra y poco a poco he ido estudiando y aprendiendo otros instrumentos como la Bandolina (mandola o bandolín), el teclado, las maracas, el tambor y el bajo. Humildemente con una pequeña consola y el programa Cubase realizo las grabaciones de mis temas, los de mi padre e hijos.

Since I was 14 years old I was interested in playing the cuatro and with methods I learned, then the guitar and little by little I have been studying and learning other instruments such as the Bandolina (mandolin), the keyboard, the maracas, the drum and the bass. Humbly with a small console and the Cubase program I make the recordings of my songs, those of my father and children
A los 20 años me casé y ya son 18 años con mi compañera de vida y la madre de mis dos hijos, Edgar y Adrián. Cuando mi hijo mayor tenía 2 años trágicamente perdí a mi padre, mi guía, ejemplo a seguir e inspiración de algunos de mis temas y por él y mi familia me esfuerzo por mejorar cada uno de mis proyectos de vida.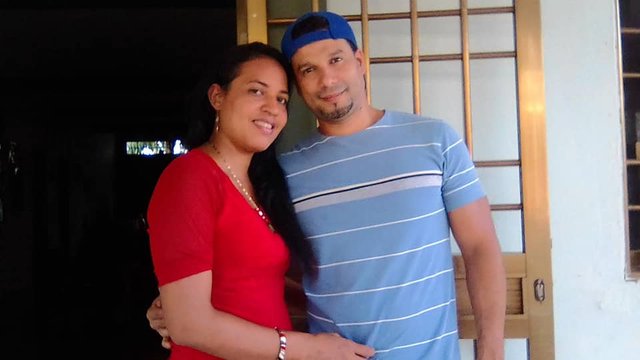 When I was 20 years old, I got married and for 18 years now I have been with my life partner and the mother of my two children, Edgar and Adrián. When my oldest son was 2 years old, I tragically lost my father, my guide, example to follow, and inspiration for some of my songa and for him and my family I strive to improve each of my life projects.
Por otra parte dentro de mis proyectos actuales conformo una agrupación de salsa y merengue con un grupo de jóvenes de  la colectividad y dentro de los solistas se encuentra mi hijo Edgar. Edgar se inició a los 14 años tocando el cuatro y la guitarra. Ahora, con 17 años, está aprendiendo a tocar el bajo. Adrián empezó a los 7 años a tocar cuatro y algunas piezas en la guitarra. Ahora tiene 9 y también está aprendiendo a tocar bandola oriental (mandolina).

On the other hand, within my current projects I founded a salsa and merengue band with a group of young people from the community and my son Edgar is among the soloists. Edgar started at age 14 playing the cuatro and the guitar. Now 17, he is learning to play bass. At the age of 7, Adrián started playing the cuatro and some pieces on the guitar. Now he is 9 and also learning to play oriental mandolin.
El conuco
También ayudo a un amigo de la comunidad en su conuco y allí hemos sembrado actualmente diferentes rubros como yuca, maíz, melón, cacao, calabacín maní, plátano, parchita entre otros. Espero también mostrarle fotos de esa experiencia; en casa hemos construido un huerto familiar. Todo ello motivado a la situación actual.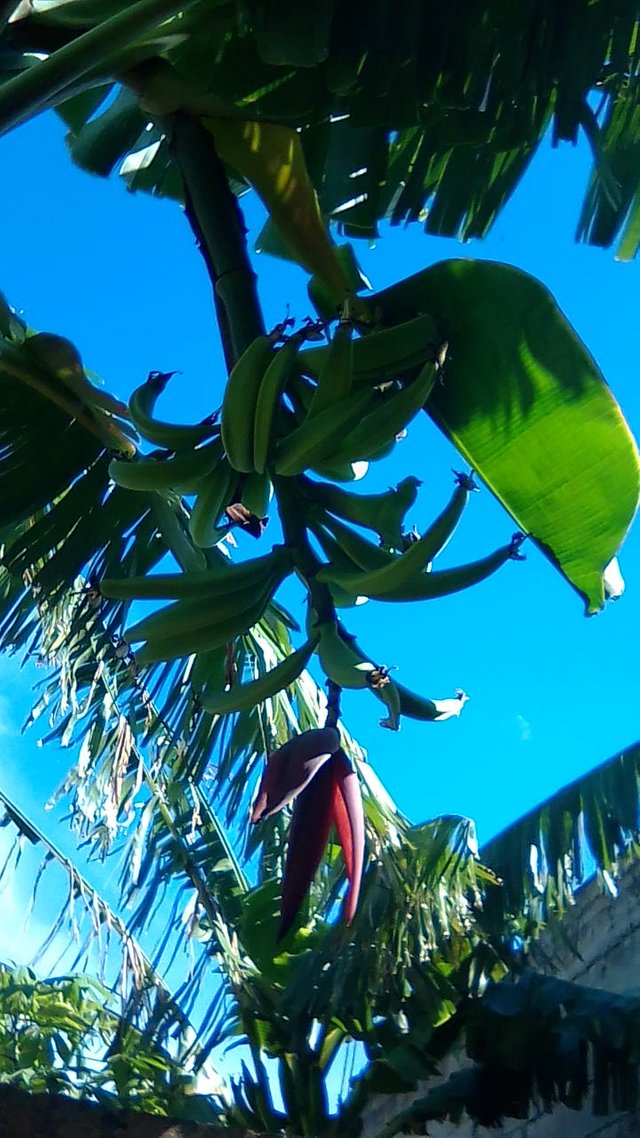 I also help a friend from the community in his conuco (garden) and currently we are cultivating different plants such as yucca, corn, melon, cocoa, peanut, zucchini, platain, passion fruit, among others. I also hope to show you photos of that farming experience. At home we have built a family garden. All this motivated by the current economic situation
Family Garden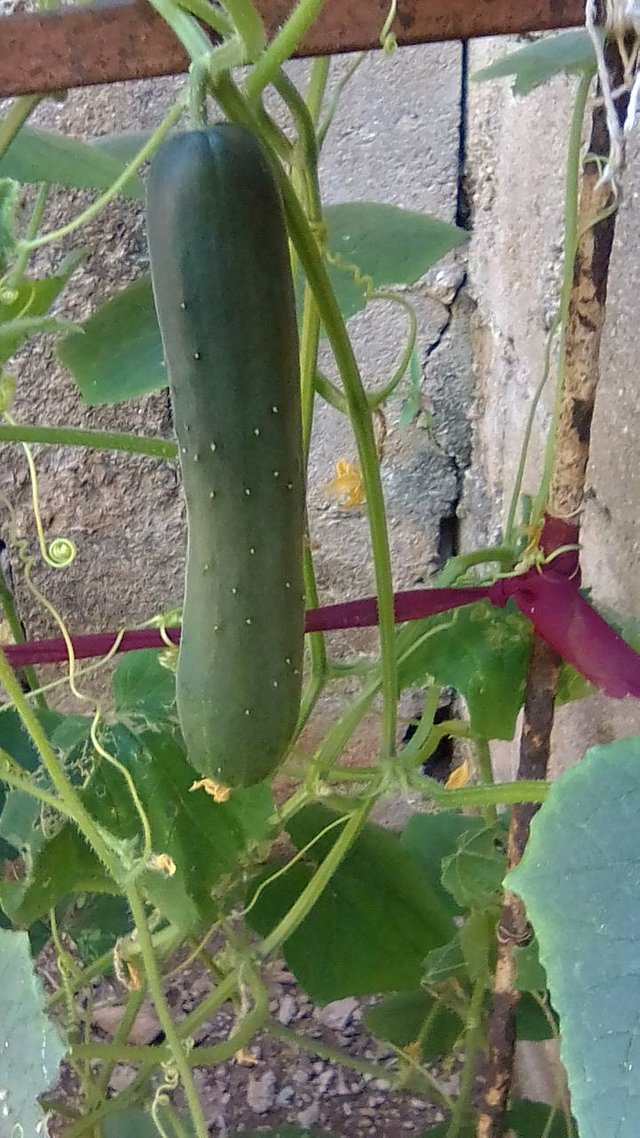 Además, soy Licenciado en Educación y Técnico Superior en Contaduría Pública y estuve 15 años desempeñando mis labores como músico en tres instituciones educativas de la ciudad, pero lamentablemente la situación país no me permitió continuar con mis labores.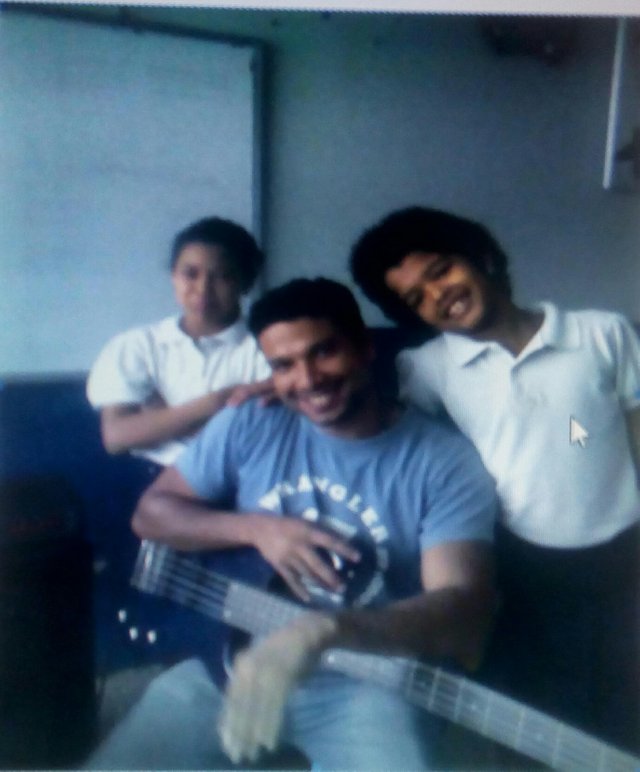 Foto con mis alumnas. Here with some of my students
In addition, I have a degree in Education and a Tech degree in Public Accounting. I spent 15 years performing my duties as a musician in three educational institutions in the city, but unfortunately the country's situation did not allow me to continue with my duties.
Teaching | Enseñando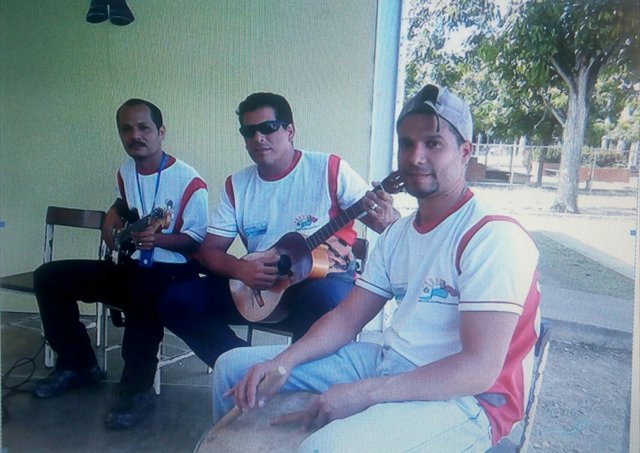 Nos despedimos con mucho cariño Carlos, Edgar y Adrián deseándoles un feliz día y agradeciéndoles de antemano su apoyo en esta nueva experiencia de vida en Hive. 

We say goodbye with much affection Carlos, Edgar, and Adrián wishing you a happy day and thanking you in advance for your support in this new life experience on #Hive.
Les dejamos una muestra de lo que verán en nuestro blog. En este video interpretamos un joropo y estribillo.

Here's a sample of what you'll see in our blog. In this video we perfomr a joropo and estribillo, a tipical venezuela genre of music produced in the east of the country.
Gracias por honrarnos con su visita. Déjennos sus comentarios.
Thanks for honoring us with your visit. Please, leave your comments.