Saturday morning I usually wake up late, but I don't know what happened today. I woke up at 7 o clock and thus since I wake up early I had some time to cook something for breakfast, usually, I eat Milk and Cornflakes. I really like White Pasta and thus I always prefer white pasta over red pasta. But actually preparing red pasta is quite easy as compared to white pasta.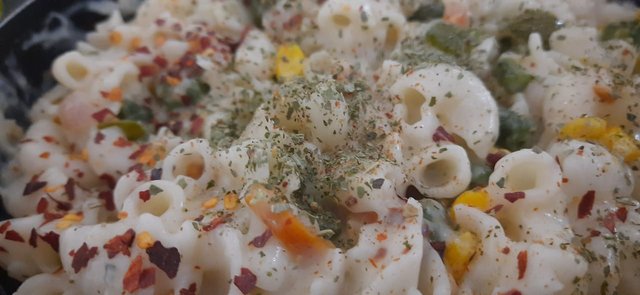 Today I thought of making it and thus spent some time in the morning to prepare one of my favorite dish.
At first, boiled the pasta and fried some veggies. The veggies include Corn, Capsicum, Carrot, Onion, and beans. I boiled the pasta with some salt and added oil so that pasta does not stick together.
| Boiled Pasta | Fried Veggies |
| --- | --- |
| | |
The next and hardest part is preparing the white sauce. For that added some butter and whole wheat flour and cooked it for some time and then added milk and kept stirring so that lumps remain. I continued stirring till the mixture became a little thick and then added Oregano, Chilli Flakes and salt.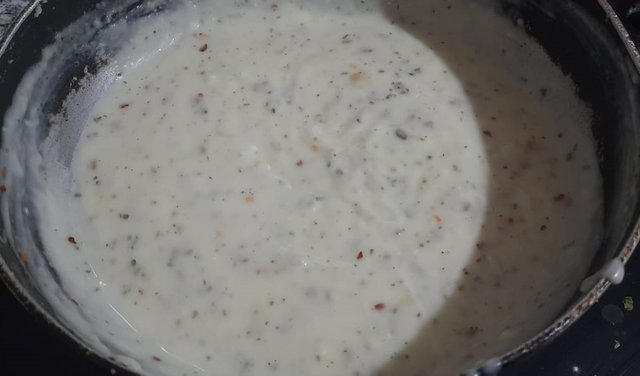 After that added Pasta and Fried Vegetables inside the sauce and mixed it.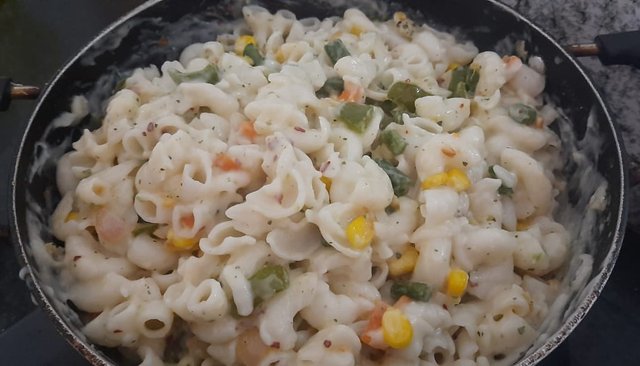 Added some more chili flakes and oregano on top.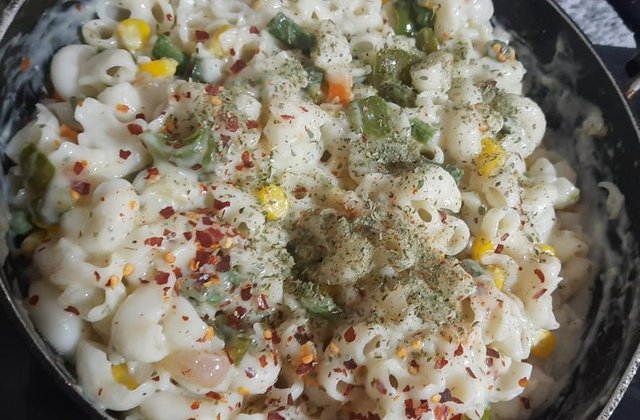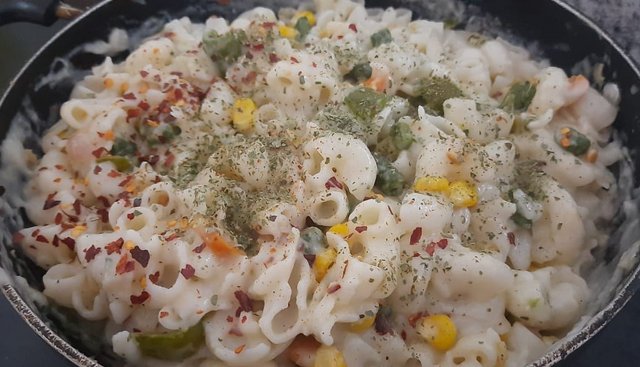 A Closer look: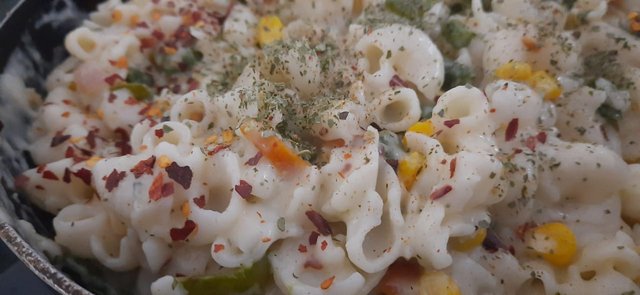 More closer look.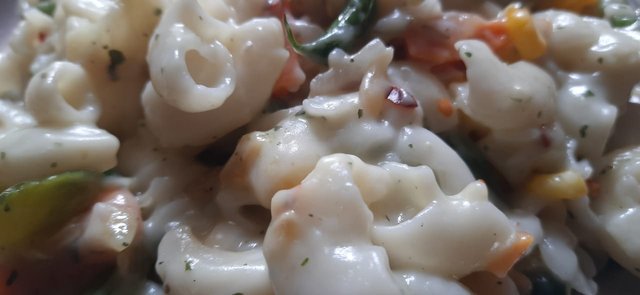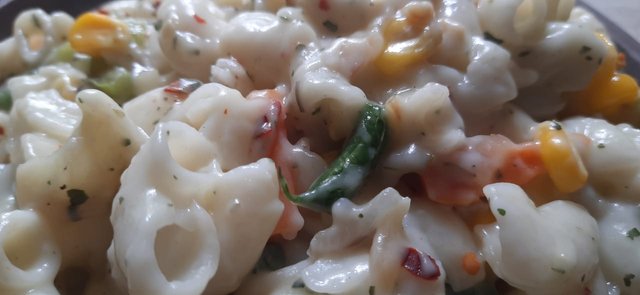 .
And thus pasta is ready to be served and thus it turns out to be a great breakfast.