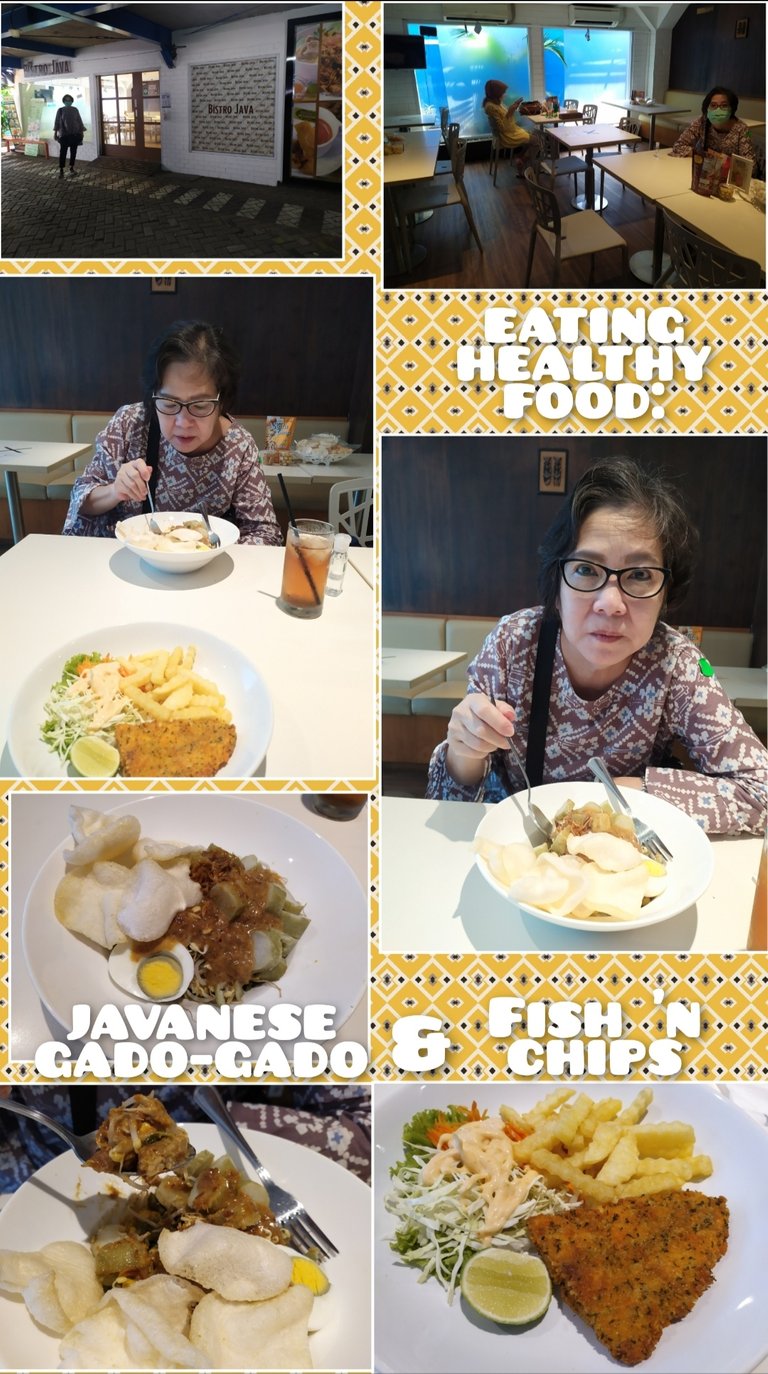 Hello, friends especially foodies!
Yesterday i took my mom to check her eyes in an eye hospital which was located on Teuku Cik Ditiro Street, Menteng area - Central Jakarta. There, also a healthy restaurant. Maybe you asked me why i said it is healthy, it is because they didn't put any MSG (monosodiumglutamat) on their food.
Here how the small restaurant looked like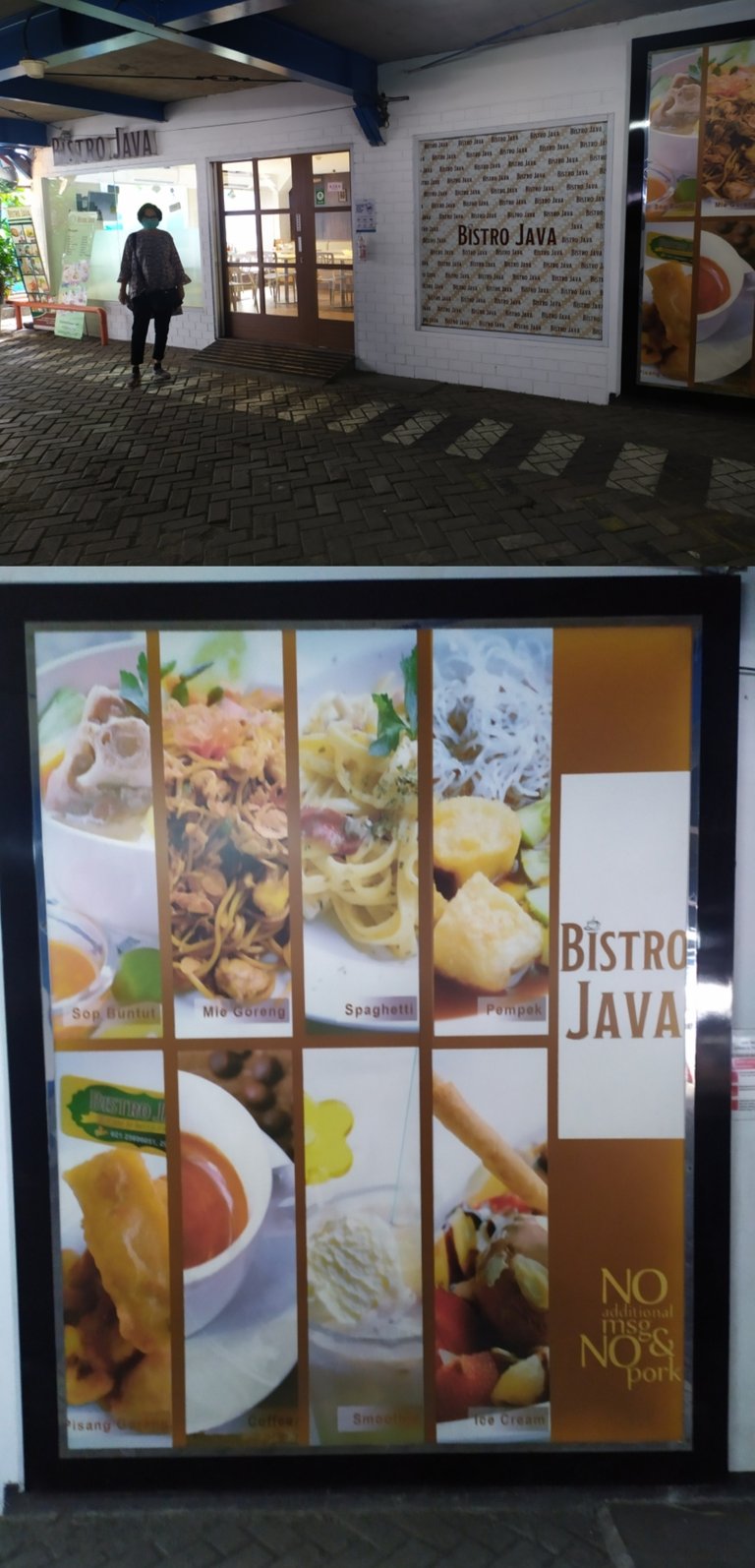 It only had a small air conditioned dining area.


The menu


Like the name they served javanese food but it also had the western food that i loved. You could see that their food here was all expensive. The price was also exclude the service and tax.
After ordered, rightaway they served the drink and mom's came first. It was javanese gado-gado.


Mine then came later, and here was our lunch


The taste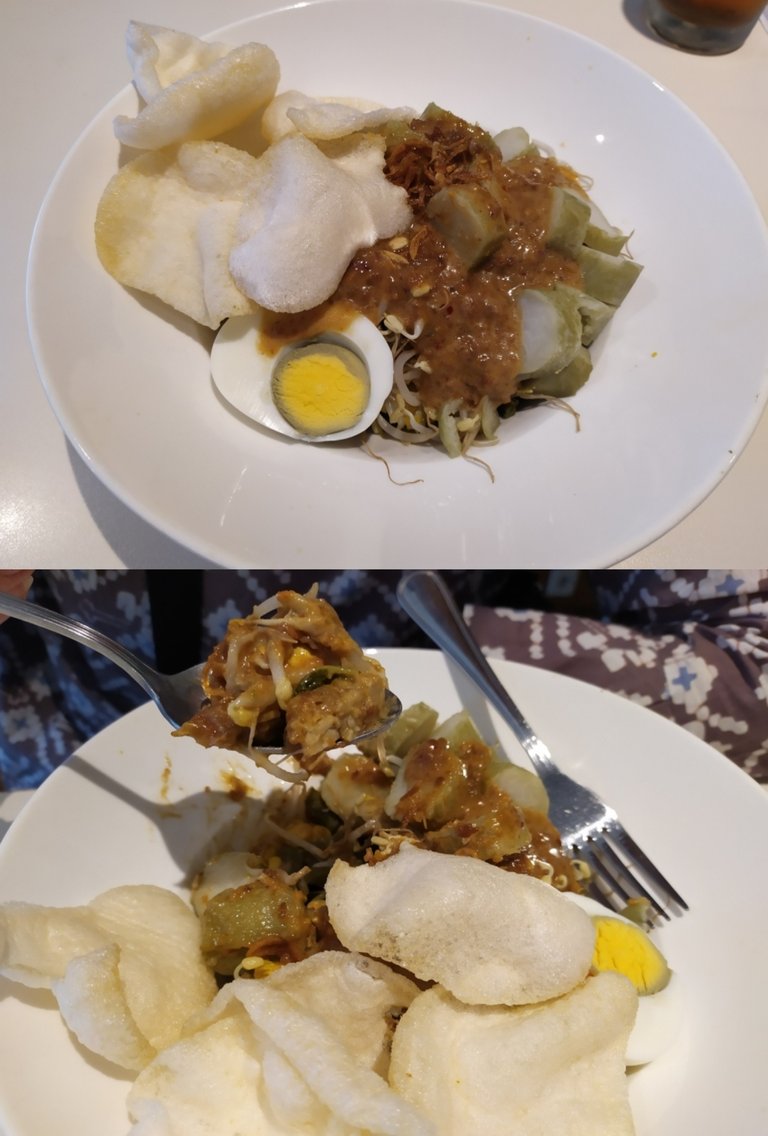 Mom's gado-gado consisted of some boiled vegetables, egg and sliced rice cake. It had spicy, sweet and a bit savory flavour from the peanut paste.


Mine was their fish n chip. It made from fresh fish with the bread flour skin, like usually it was fried. The fish was fresh and not fishy. It had light savory flavour. The french fries also tasted so good, made from high quality potatoes and it was fried with new oil so it was healthy. The salad with thousand island dressing they gave also tasted fresh.
The price


We paid for 147,300 IDR or around 10.39 USD for the lunch yesterday. It was quite expensive.
Wanna try healthy food here too?
Bistro Java
Jakarta Eye Center Hospital Menteng
46 Teuku Cik Ditiro Street
Central Jakarta
open daily 7.30 am-5pm