Ick this air is nasty. It makes being outside tortuous and I am trying to limit my time out in it but I have to get stuff done on the farm. The plants don't stop growing. The squash are still putting off small numbers and I have just enough for this morning's delivery.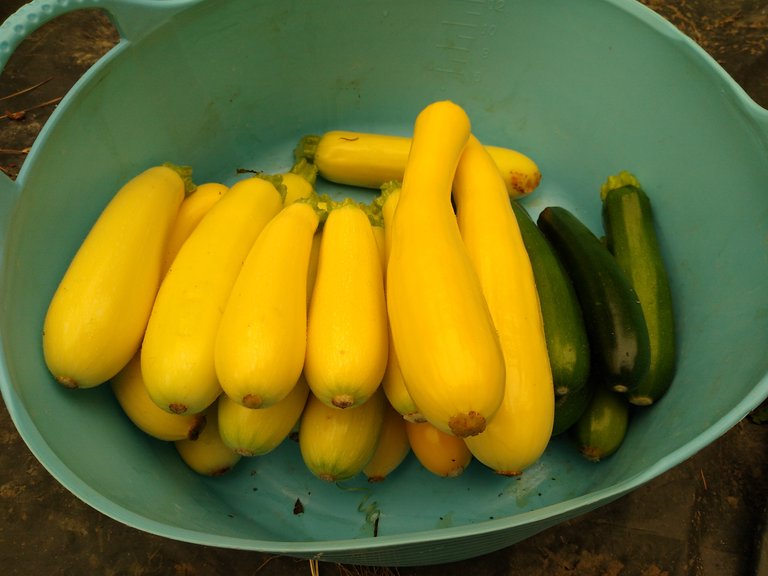 I set the sprinkler on the pole beans to try and wash off the ash that has coated EVERYTHING around. I let it run for a good while and once I turned it off the plants all looked so much better, cleaner and green looking, not white.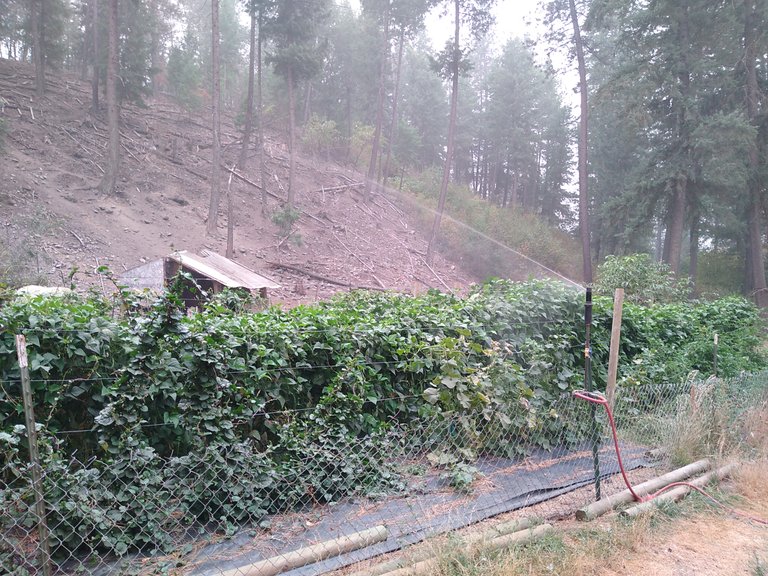 I needed to pick more beans to fill my order for today. The air is such shit and I hate wearing masks but found I had to in order to be able to stay picking. This is the only time I am wearing actual masks, otherwise it is a buff. You can see why I have to have the mask though as the air around us is thick. I feel like I can reach out and grab the smoke it has been so thick and fog like.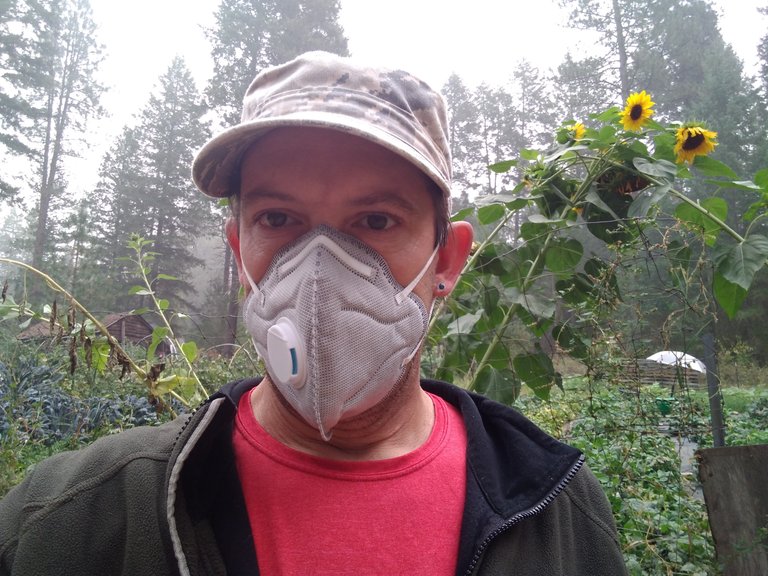 I picked through a couple rows of Jade beans and filled both buckets in about an hour. They weighed a total of 15 pounds and gave me more than enough for today. Poor things are all a bit tacky from the smoke and ash. I need to get the sprinkler on the bush beans but I need to pick them and don't want to get soaked from their wet leaves. I will set it up after I get some picking done today.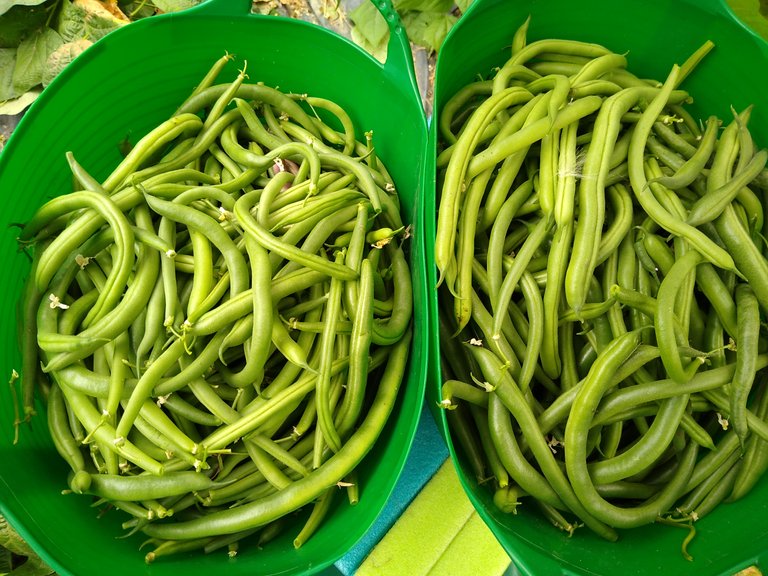 By the time @stryeyz got home from work I was just getting to bagging the beans. I had to bag 70 half pounders for this morning so I setup and busted them out before being late for the co-op board meeting online. It's okay though as many of us are super busy now.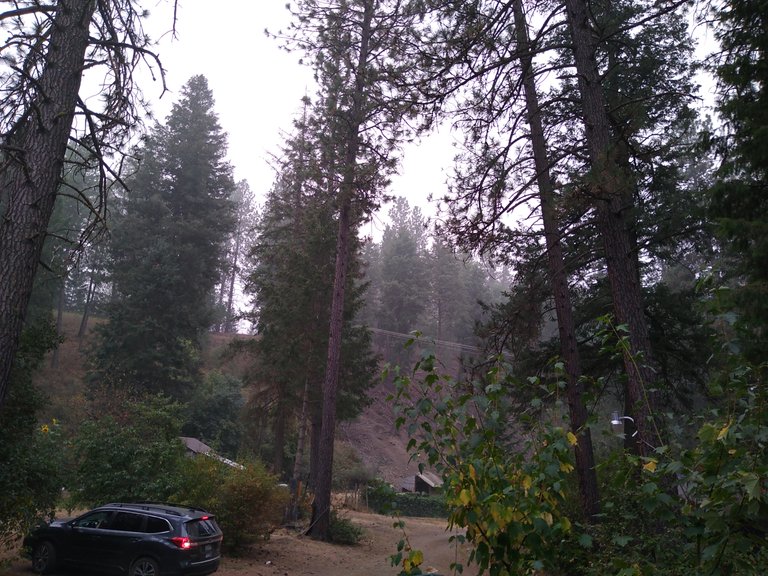 This morning the air quality is a bit better than this yesterday. The AQI is down to 343 from a high of 430 on the 12th. The trend is heading towards better air so I hope the rain actually hits us in a few days to wash some of this shit out of the air.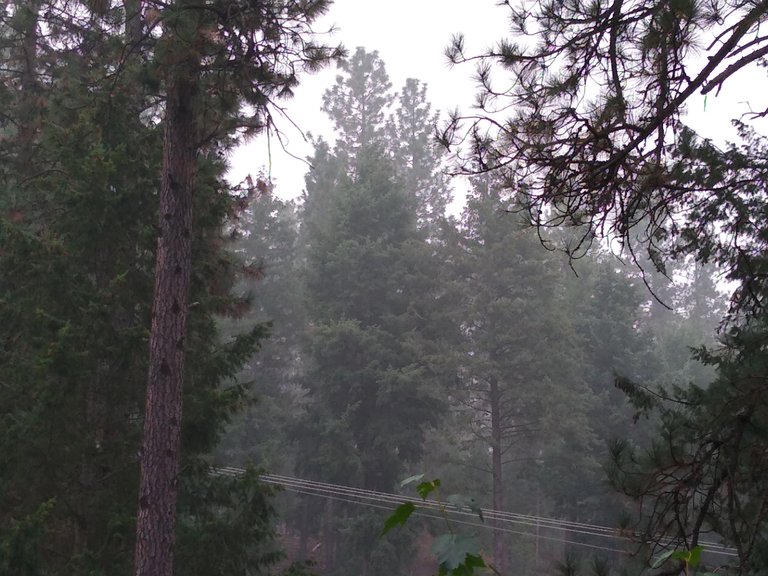 I have the co-op delivery first thing this morning, then more masked picking, and I need to get up top to pick through the winter squash and at least haul a few boxes down. Tomorrow is our lumber delivery so I have to ensure I have space for them to drop it.
Now I am out to pick the last few pounds of summer squash to fulfill today's order.

For more information about our farm:
Fleming Family Farm
FLEMING FAMILY FARM, LLC
Sustainable & Organic Methods | Heirloom Produce
All images are original works of Fleming Family Farm unless otherwise notated and credited.
If you find this post useful or entertaining, your support is greatly appreciated by upvoting, following, and sharing!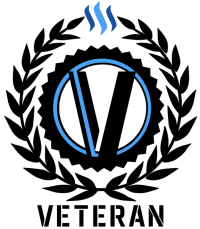 ---

---