587 pounds of squash and there is still more growing in the garden! Yesterday I went up with mask and boxes to the squash garden to pick a bunch but ended up picking everything that is ready. It took me a little over an hour and a half to fill the back of the truck. I started with the Hunter butternut and filled 4 boxes completely full. They are a smaller butternut with a bunch less than a pound each.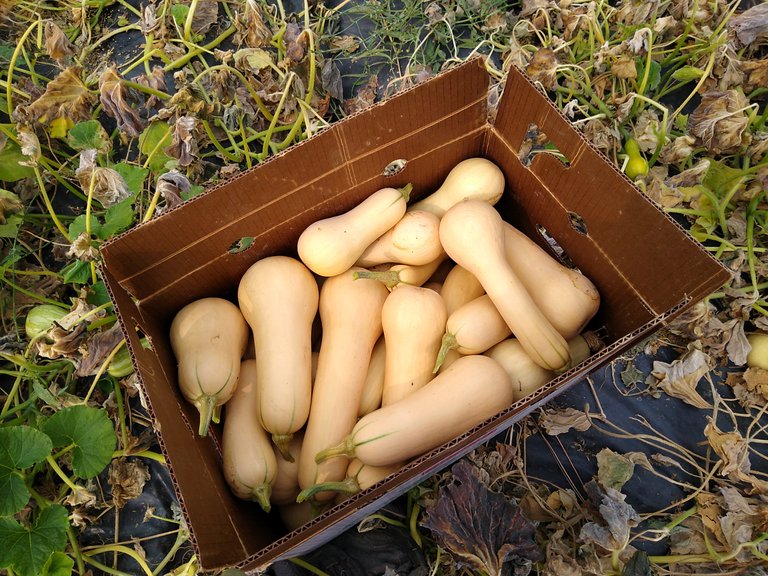 The Waltham butternuts only filled 3 boxes but they are a much larger type than the Hunter.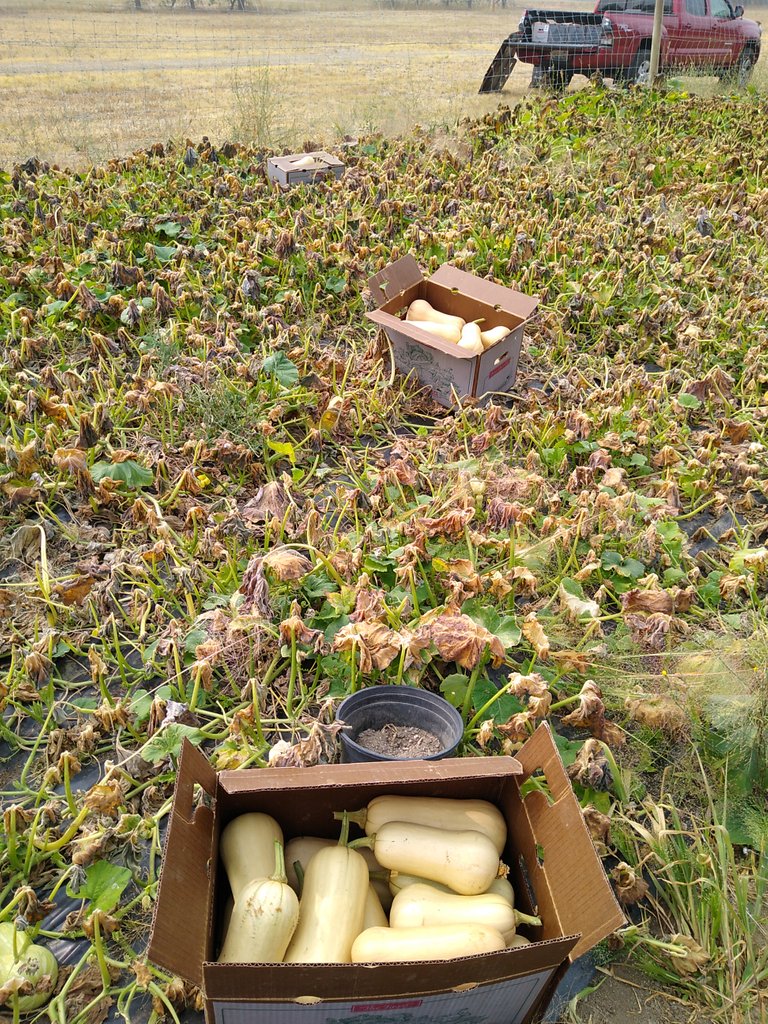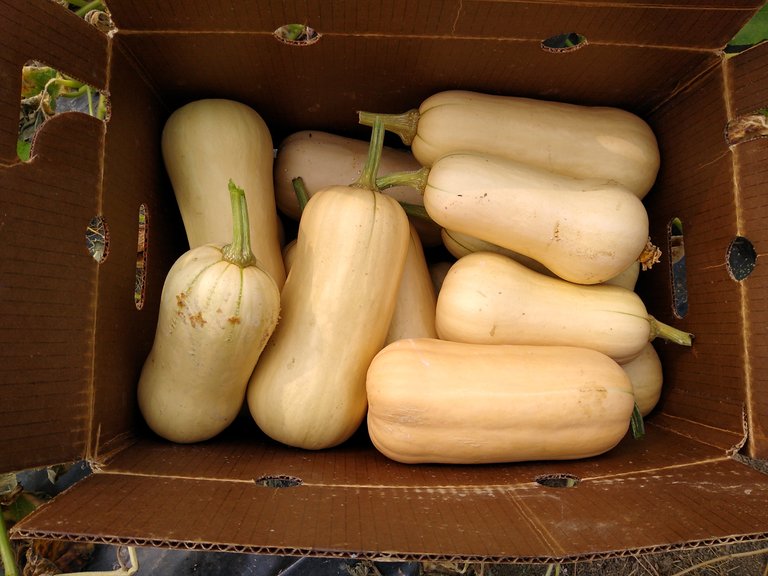 The Acorn squash gave me a twin that grew from the same stem. I got a couple boxes over full but there are still as many on the plants that are still kicking along okay.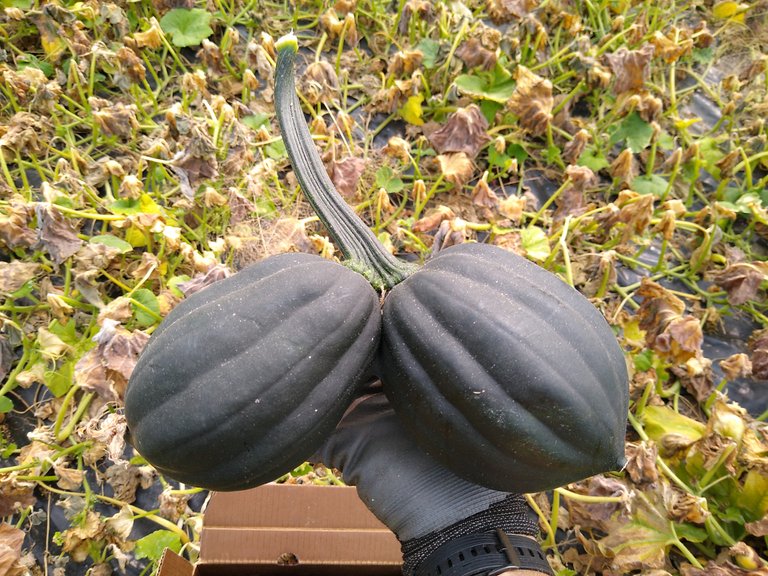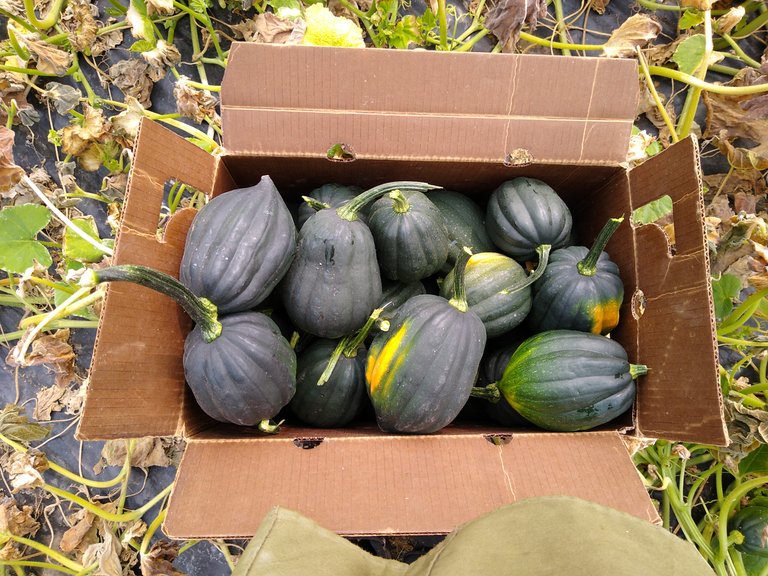 The Honeyboat Delicata came out pretty good but I did not get a lot of them since there are still a bunch growing on the plants. The delicata and the acorn are still doing okay and did not get decimated by the freeze.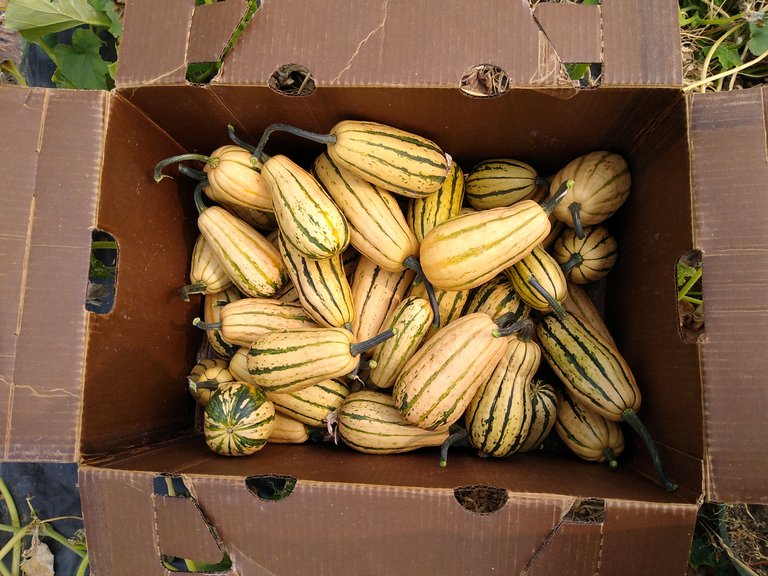 The truck got completely loaded and I had just enough room for everything.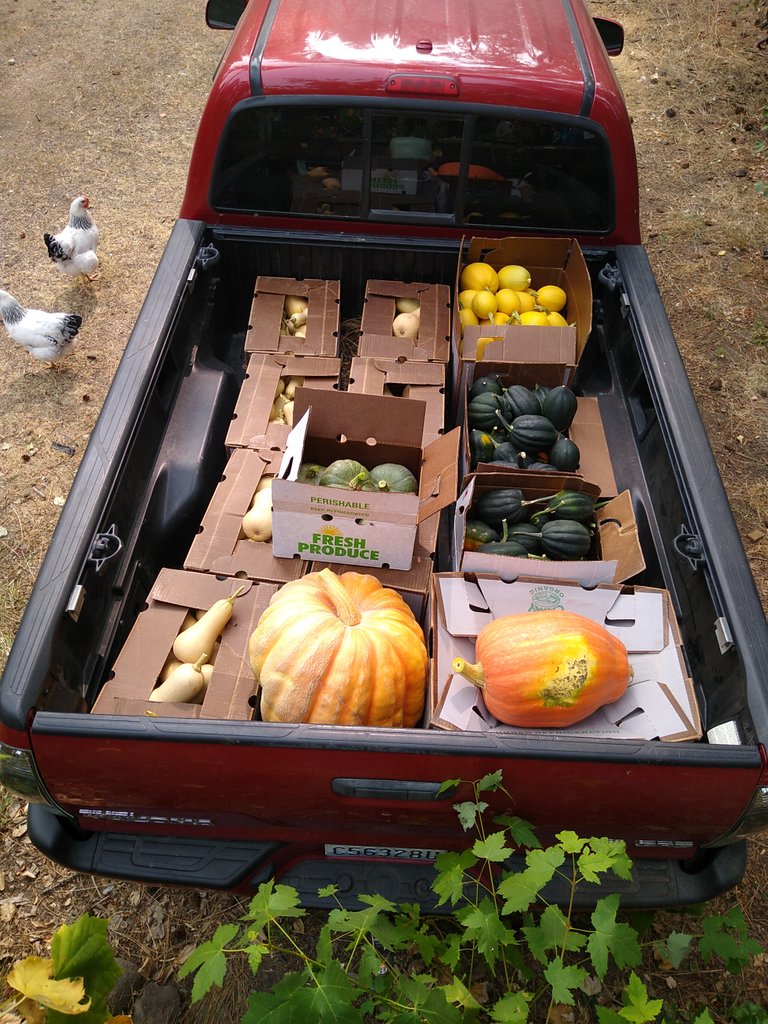 My big pumpkin weighs in at 63 pounds. This is not my biggest but one of my larger. I have yet to get a 100+ pounder, the closest I have gotten was in the 80s.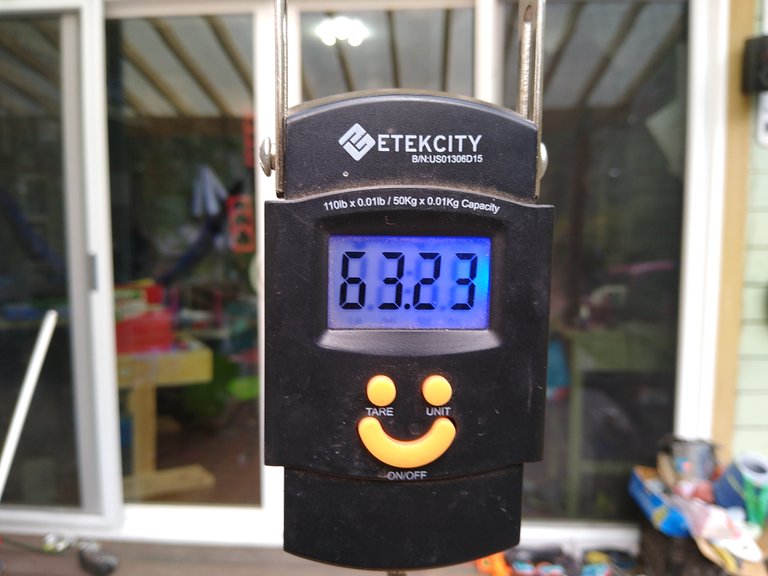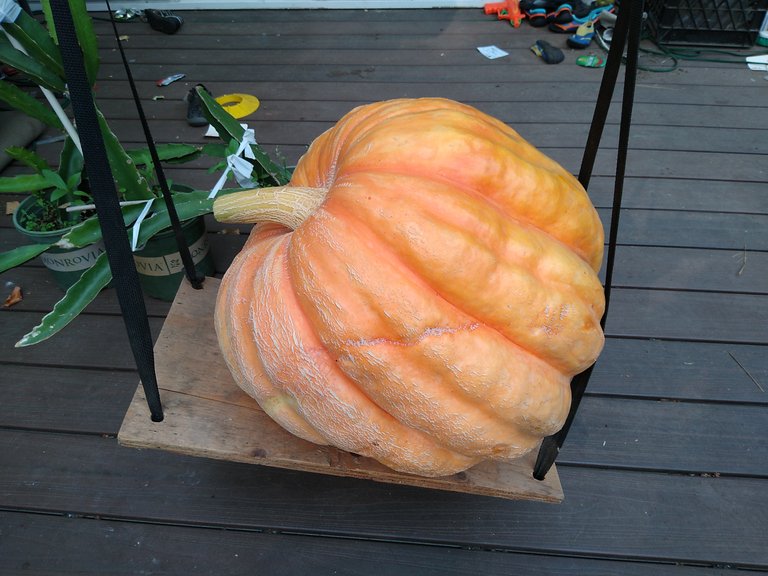 The smaller of the 2 pumpkins weighs 20 pounds. They are Giant Pumpkin variety so don't have the denser flavor of a smaller variety.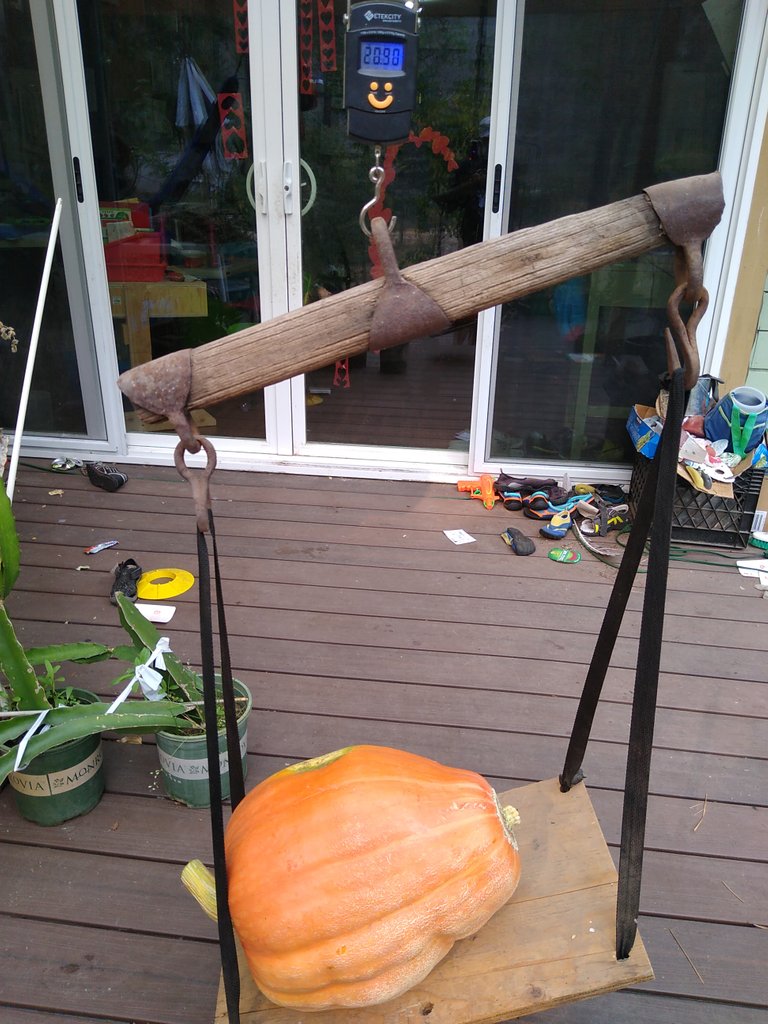 After the weigh in I managed 44 pounds Delicata and 81 pounds Spaghetti.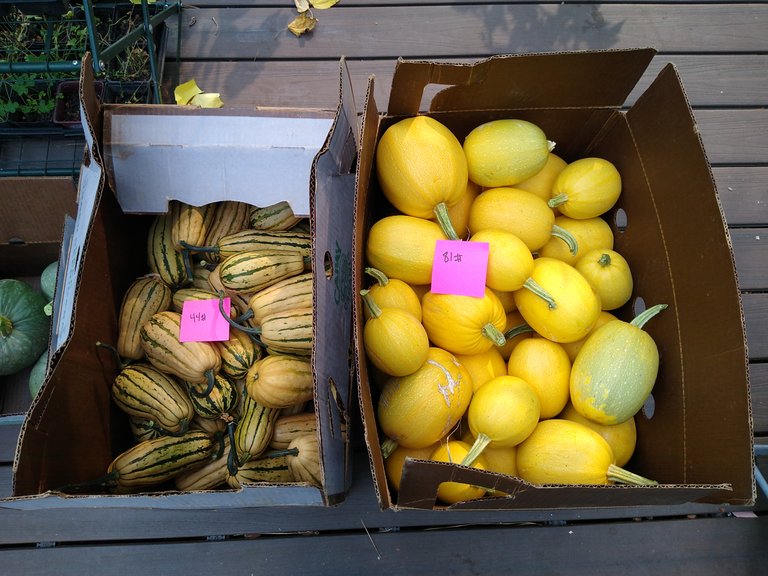 88 pounds of Acorn and 14 pounds of Bush Buttercup. I only had one buttercup plant grow and produce the 5 squash.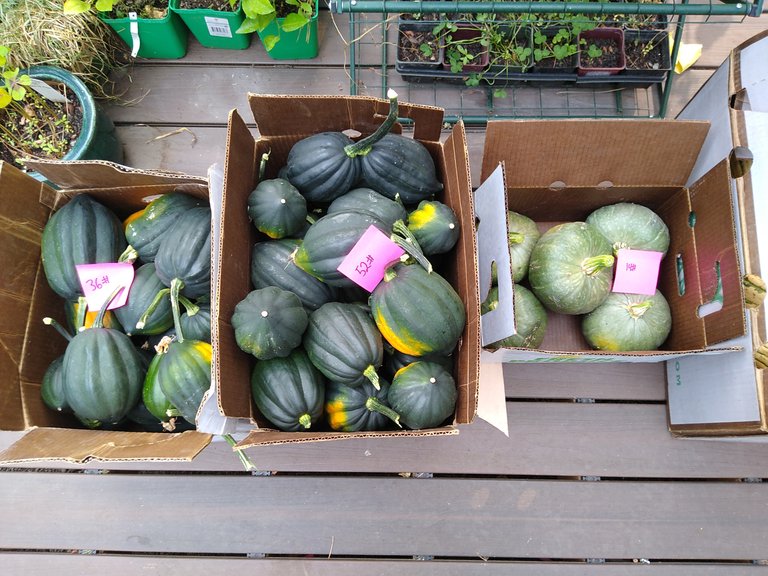 The Hunter butternut produced 161 pounds.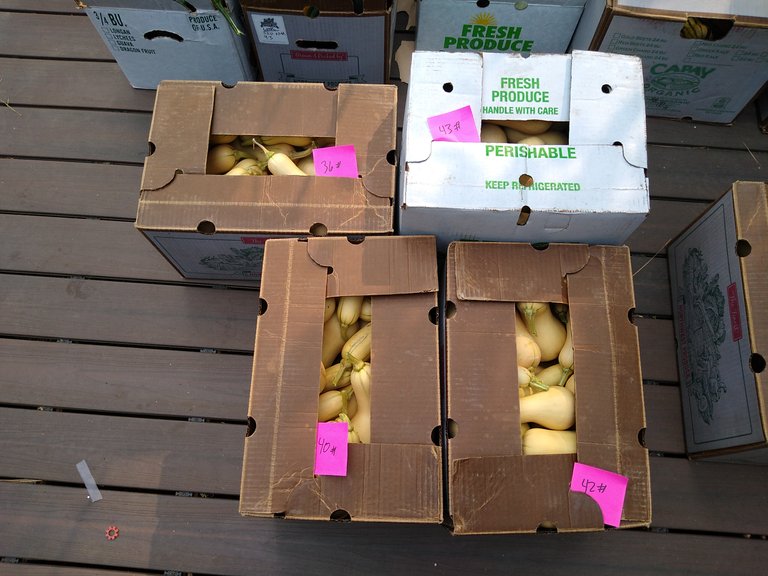 The Waltham butternut put out 116 pounds and there are still some ripening in the garden.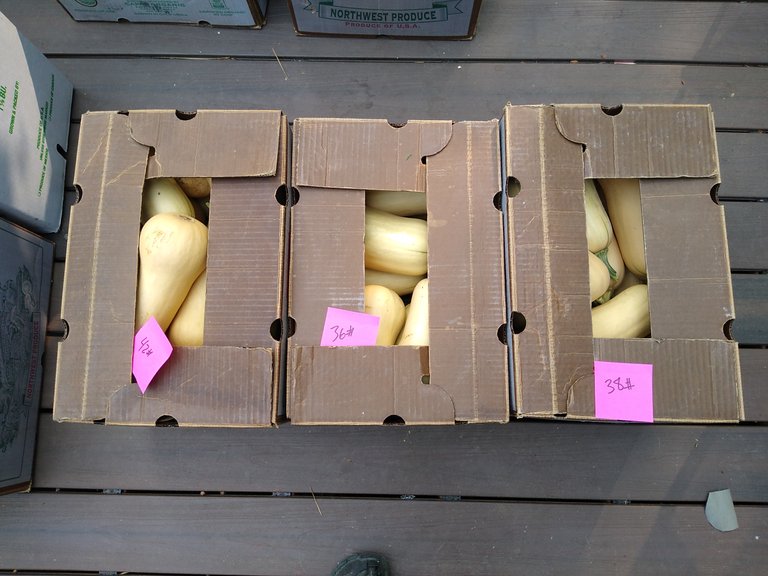 I had gone out to start picking tomatoes when Pulsepoint popped with a call for a gas leak next door to the fire station. The cavalry came blazing down the highway headed to it so I went out to see if there was a fire or something. The smoke has finally started to abate a bit and I actually could just see the other side of the valley for the first time in days.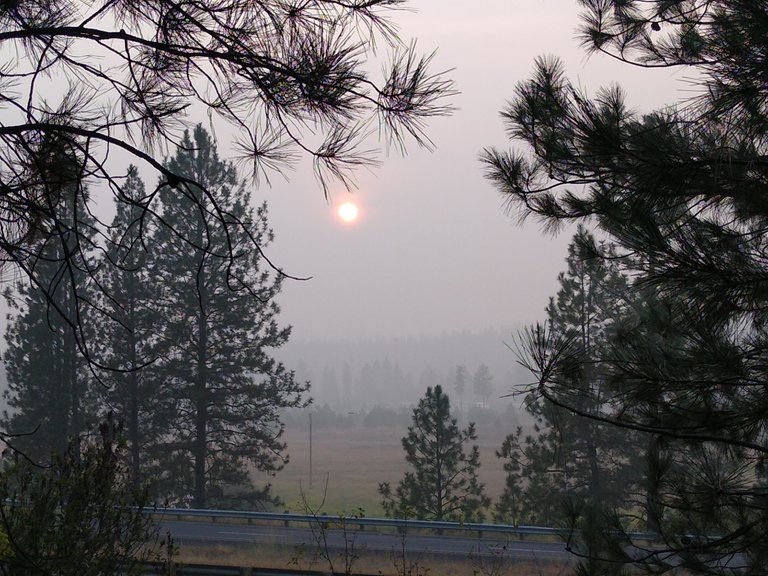 The AQI is getting steadily better and with rain forecast for Friday it should help blow this shit away from us and clear up the air some.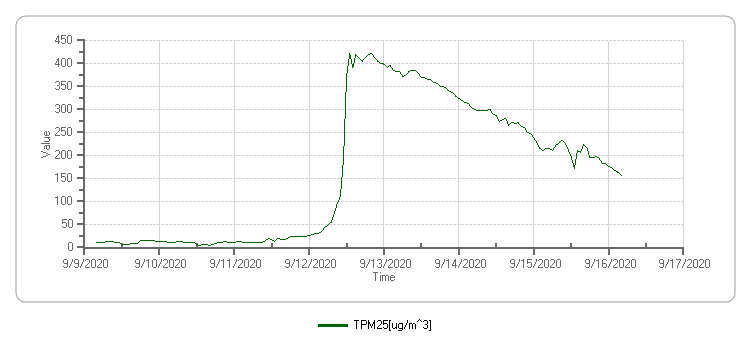 The piglets were all fussy and had some food left in their trough and I didn't realize it until watching them that their heads have gotten too big to fit between the bars of the cage so I had to open it up so they could eat. They all massed the feed like they were starving.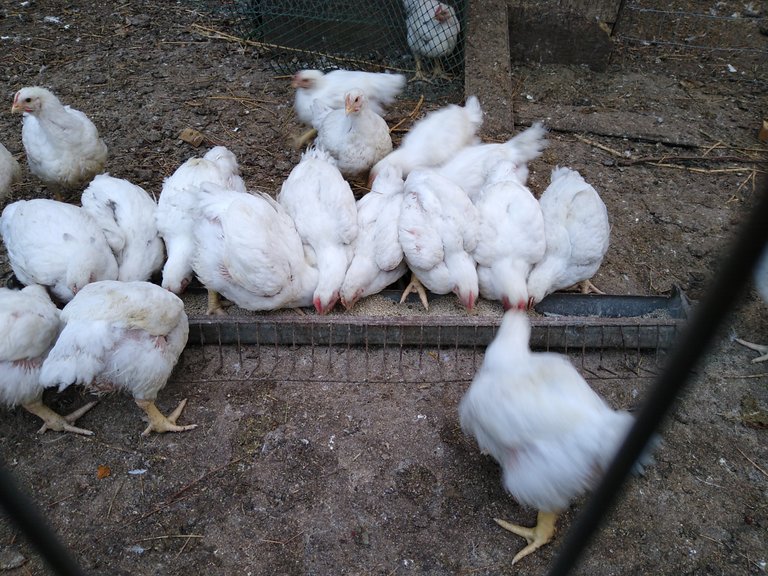 My sunflowers have gotten super tall and they have created a bit of an arch way for my one gate. The sunflowers are up to 14 feet tall this year and are the Skyscaper variety.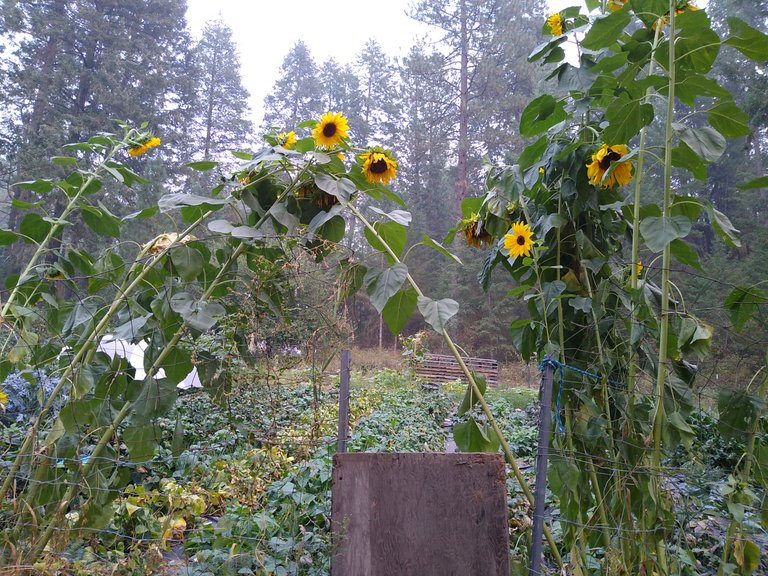 Managed to get back into the tomatoes and picked a half bucket full of all sizes.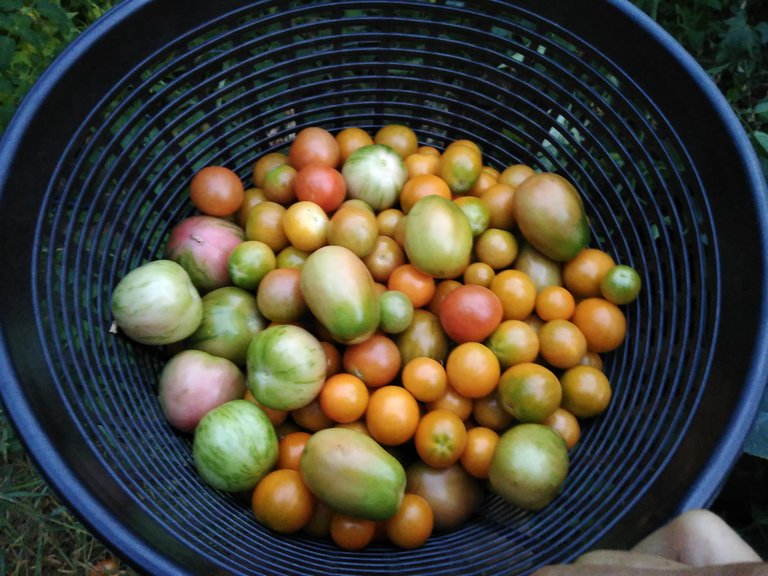 Such an overgrown pile of vegetation but at least it is full of food waiting to be picked.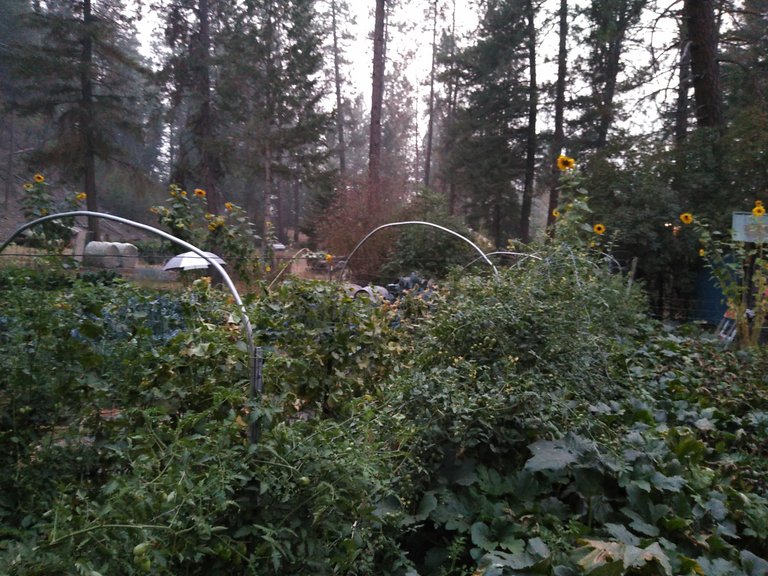 Spent time cleaning up the studio since today I have the materials delivering. The pain in the ass is that I have to move everything from where ever I can get the driver to drop it to the shed before it rains Friday. Sheet rock and insulation don't like rain.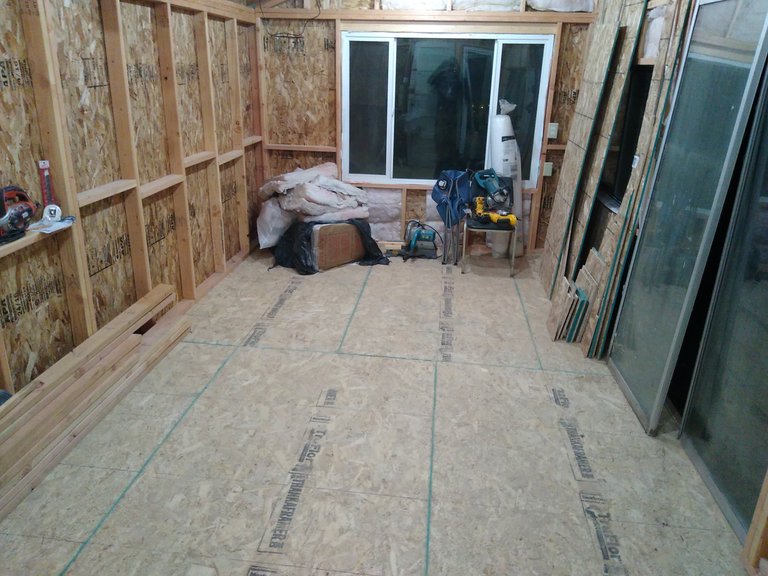 Latest audio books:
The World According to Physics - by Jim Al-Khalili
(Jim is a voice I am well acquainted with from his BBC shows, voice over work, and interviews and he has a solid means of conveying some difficult quantum ideas. Everything around us is physics and it is easy to forget that.)
You're All Diseased - George Carlin
(Not an audio book but his performance. Carlin was not so much a performer in my eyes as a monologist. He had a very tough time dealing with interruptions to his flow and it is rather obvious when listening to his cadence. That being said You're All Diseased is perfectly suited to now just as it was to then. The inane, asinine, ignorant shit that we still do has not changed much. RIP George.)
Today the delivery arrives, then the big shuffle happens. There is still tons of beans to pick, moving the squash off the deck, Install the ridge cap on the shed so the roof is finished before the rains hit, and cleaning the property before the rains. All in the smokey air.

For more information about our farm:
Fleming Family Farm
FLEMING FAMILY FARM, LLC
Sustainable & Organic Methods | Heirloom Produce
All images are original works of Fleming Family Farm unless otherwise notated and credited.
If you find this post useful or entertaining, your support is greatly appreciated by upvoting, following, and sharing!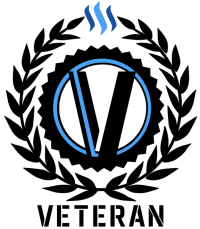 ---

---