Today is Fruit and Vegetable Monday, but it is also Red Monday. Today at about 6:00 am, I went out with my parents to buy the vegetables and fruits for the week; doing this kind of thing about 5 years ago is something that seemed crazy to me, interrupting my valuable dream by going to a boring local to pick tomatoes, onions and potatoes, was not something that was among my favorite things; however, today it is one of the things that I love the most, even now I am the one who wakes up my parents to go as early as possible and find the freshest and most beautiful things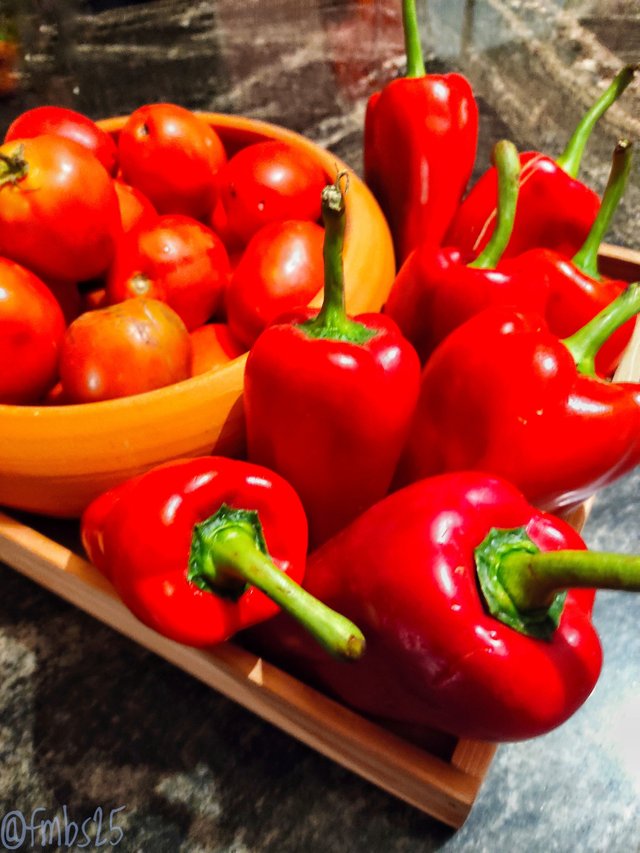 The tomatoes this week were not as beautiful as usual, however, I bought some to make a good sauce, and some stews, but no doubt the peppers were beautiful and shiny, as I am always trying to have to add to my meals.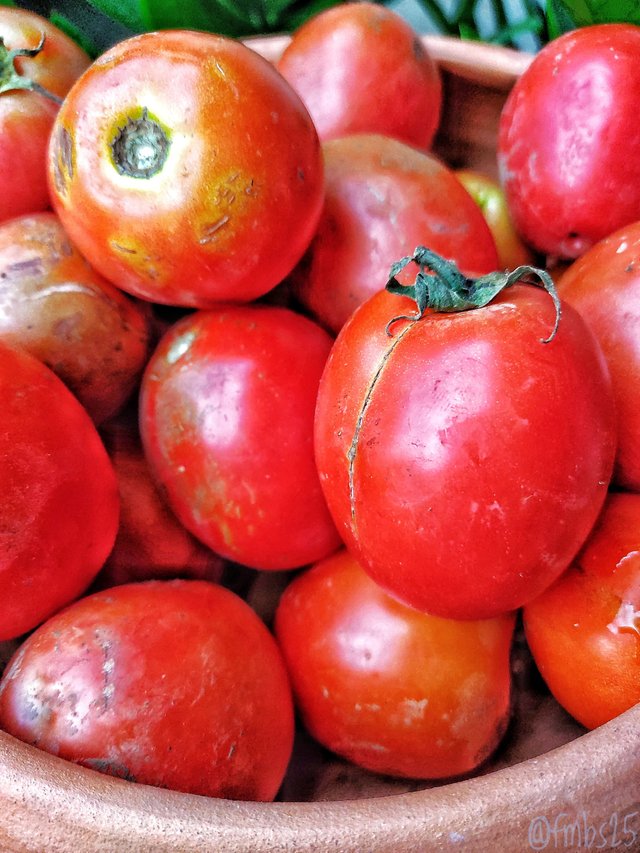 Getting good quality tomatoes and watermelons out of season is not very easy in my town, however, there are always vendors coming from other states and bringing in some very good taste and appearance, which is good for me.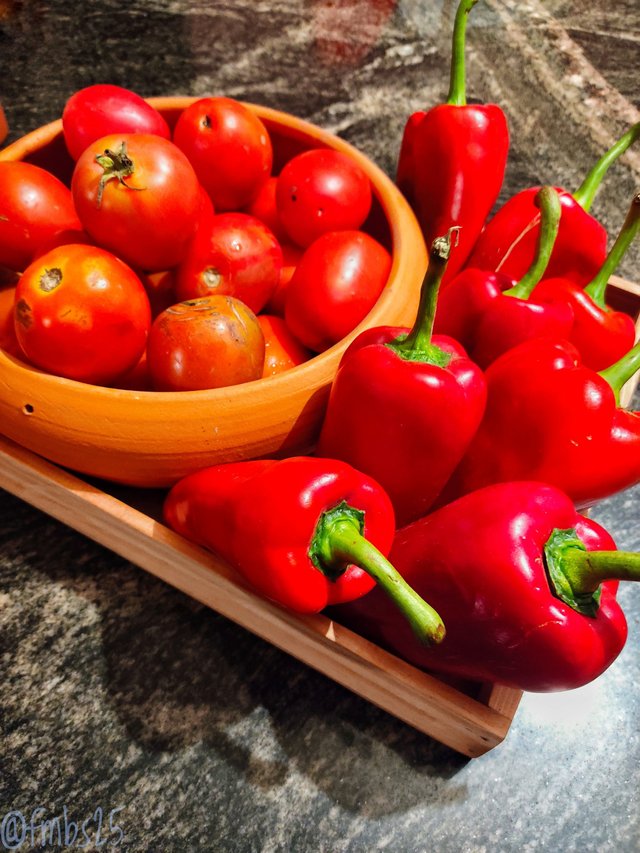 It is good to keep in mind that red fruits and vegetables are rich in
Lycopene
, which is a carotenoid pigment, and a powerful antioxidant that provides benefits to our body, besides having anti-inflammatory properties, prevent cardiovascular diseases and aging, also help regulate intestinal flow.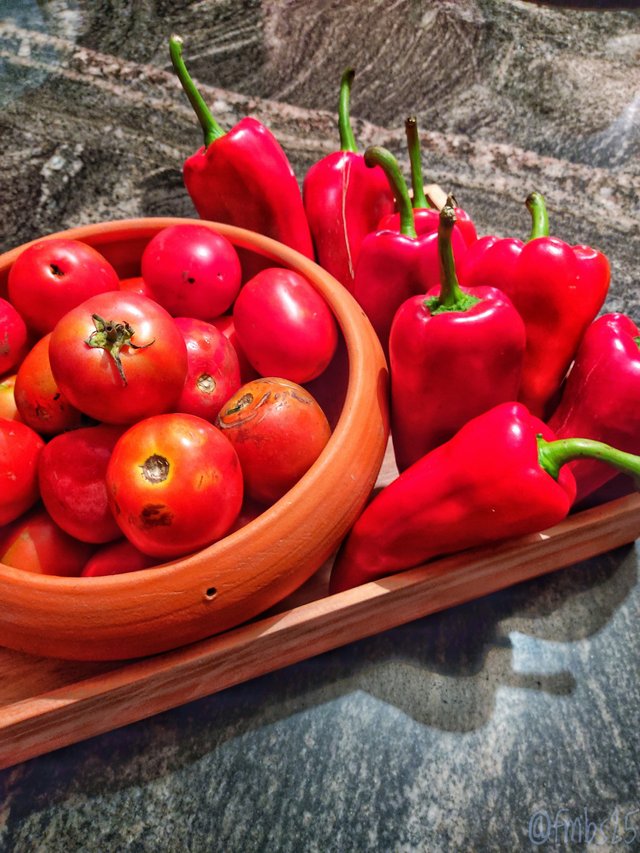 We can find lycopene in tomatoes, fresh peppers, watermelon, and strawberries. Of the latter, I also bought some, only that I bought them frozen because in my town it is really difficult to get them fresh. So, today I brought home a good amount of lycopene to include in my family's daily diet. The lycopene extracted from these fruits is used as a food coloring.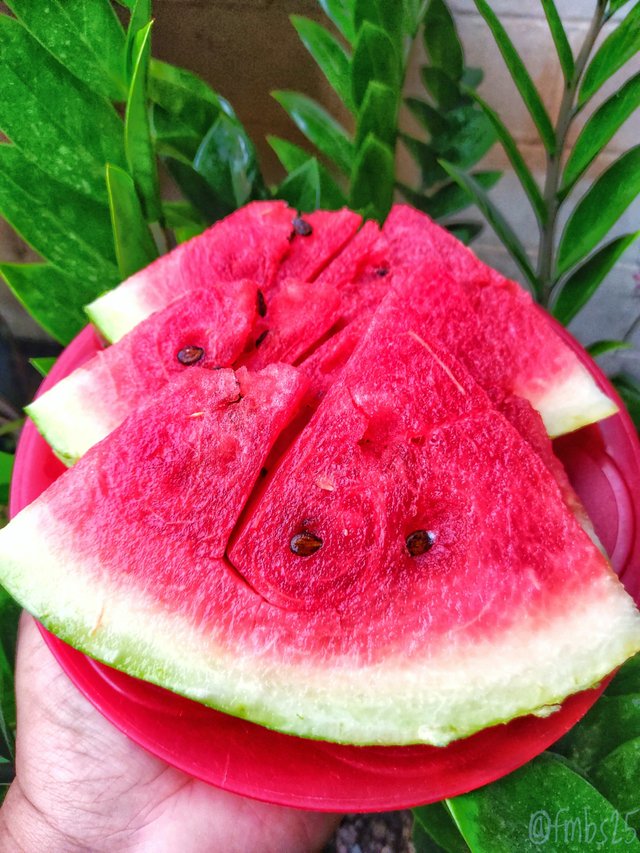 Pictures of my property, taken with the camera of my Xiaomi Redmi Note 9S phone and edited with Snapseed.
Thank you for taking the time to read this post, if you have any questions, criticisms or suggestions, I would appreciate it if you left them in the comment box, and remember, you can make magic wherever you go!


[ES]

Hoy es lunes de Frutas y verduras, pero también es lunes rojo. Hoy a eso de las 6:00 am, Sali con mis padres a comprar las verduras y frutas para la semana; hacer este tipo de cosas hace unos 5 años es algo que me parecía una locura, interrumpir mi valioso sueño por ir a un aburrido local a escoger tomates, cebollas y papas, no era algo que estuviera dentro de mis cosas favoritas; sin embargo, hoy en día es una de las cosas que mas amo, incluso ahora soy yo quien levanta a mis padres para ir lo mas temprano posible y encontrar las cosas más frescas y hermosas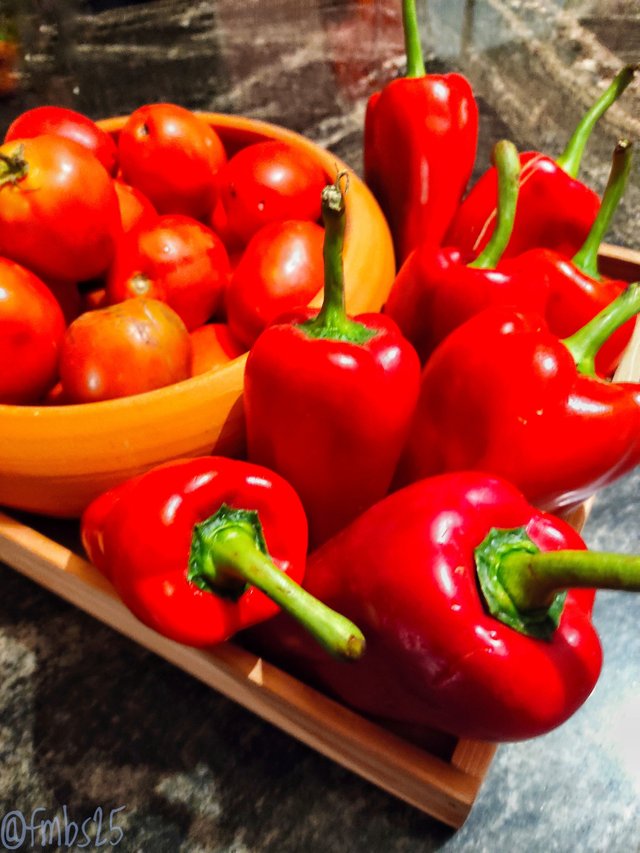 Los tomates esta semana no estaban tan hermosos como de costumbre, sin embargo compre algunos para hacer una buena salsa, y algunos guisos, pero sin duda alguna los pimientos si estaban hermosos y brillantes, como me llaman la atención y siempre trato de tener para agregar a mis comidas.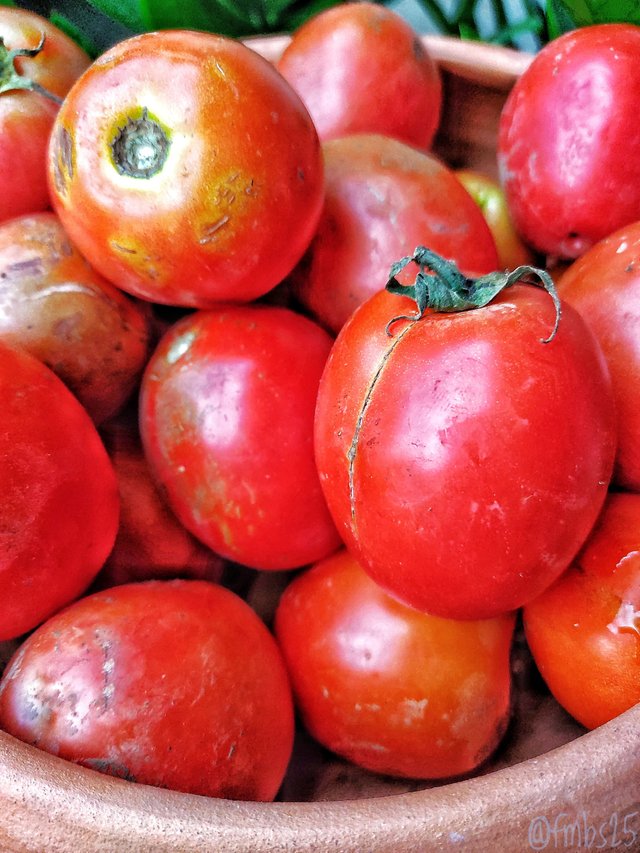 Conseguir tomates y sandias de buena calidad fuera de temporada no es algo muy fácil que digamos en mi pueblo, sin embargo, siempre hay vendedores que vienen de otros estados y traen algunas de muy buen sabor y aspecto, lo cual es bueno para mí.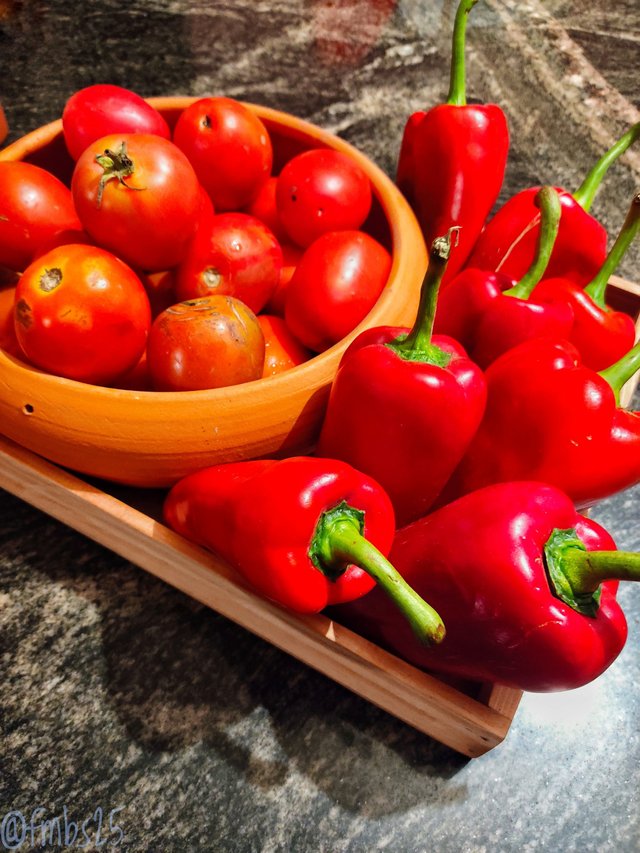 Es bueno tener presente que las frutas y verduras de color rojo son ricas en
Licopeno
, que es un pigmento carotenoide, y un potente antioxidante que aporta beneficios a nuestro organismo, además de poseer propiedades antiinflamatorias, previenen enfermedades cardiovasculares y el envejecimiento, también ayudan a regular el flujo intestinal.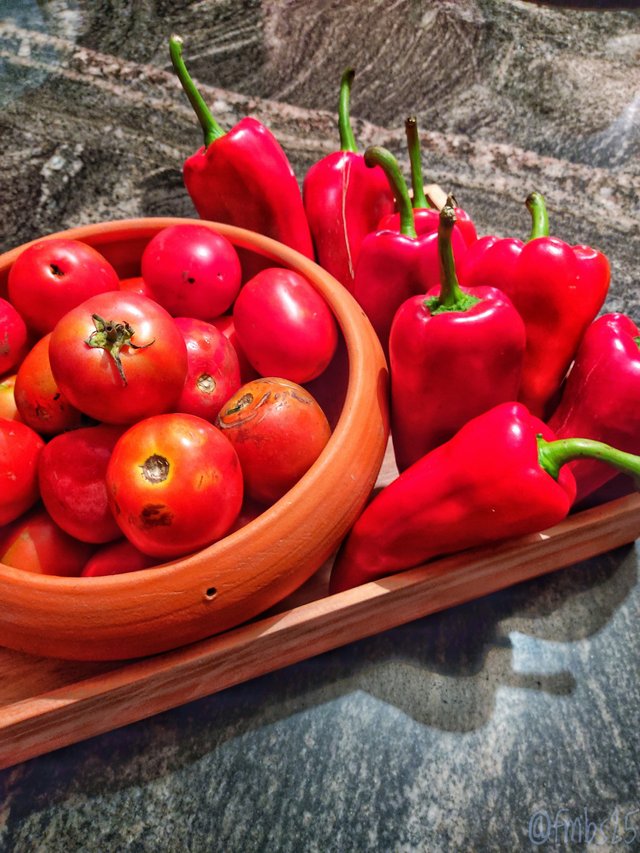 Podemos encontrar el licopeno en tomates, pimientos frescos, sandia y fresas, De estas últimas también compre un poco, solo que las compre congeladas pues en mi pueblo es realmente difícil conseguirlas frescas. Así que, hoy me traje a casa una buena cantidad de licopeno para incluir en la dieta diaria de mi familia. El licopeno extraído de estas frutas es utilizado como colorante alimenticio.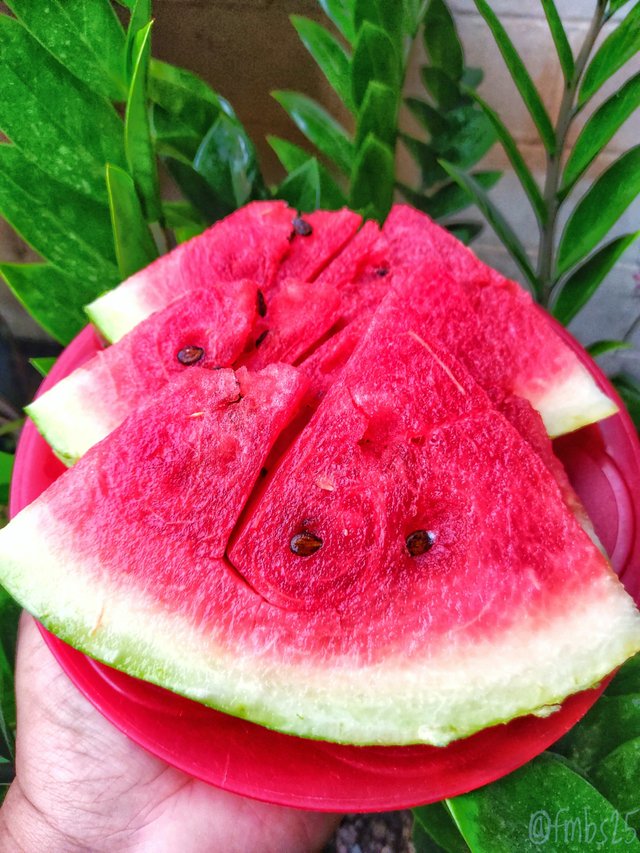 Imágenes de mi propiedad, tomadas con la cámara de mi teléfono Xiaomi Redmi Note 9S y editadas con Snapseed.
Gracias por tomarse el tiempo de leer esta publicación, si tiene alguna pregunta, crítica o sugerencia, le agradecería dejarla en el cuadro de comentarios, y recuerda, ¡Tú también puedes hacer magia dondequiera que vayas!



Created by @robinsonlgil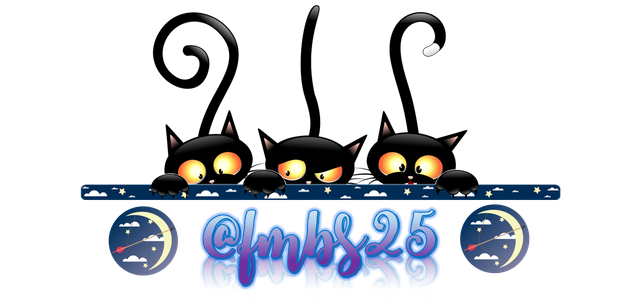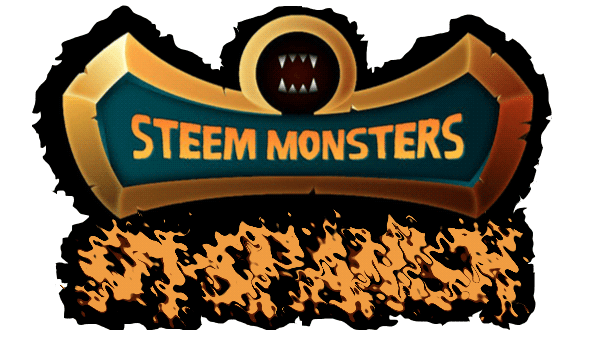 ---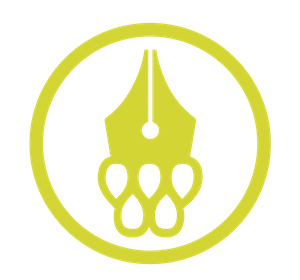 Come and support @Cervantes as Witness in https://peakd.com/me/witnesses
---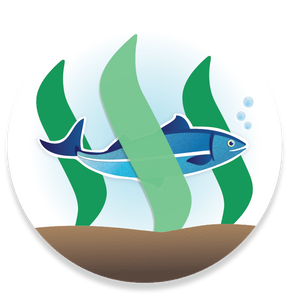 Come and supports @Aggroed as Witness in https://peakd.com/me/witnesses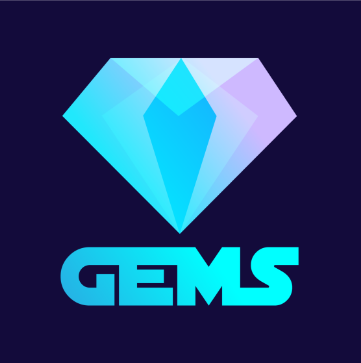 Join @gems-community's Discord

A proud member of


Created by @derangedvisions