Hola querida comunidad de #hive.
Hello dear #hive community.
Este domingo 21 de junio recién pasado era el día de festejar a los padres de la casa, mi padre y mi esposo, siendo su día especial habíamos decidido consentirlos.
This past Sunday, June 21, was the day to celebrate the parents of the house, my father and my husband, being their special day we had decided to pamper them
Me levante (no tan temprano porque hacía frío), me dispuse a buscar los obsequios que habíamos realizado una semana atrás con mi hija, ella estaba demasiado emocionada con que llegara el día y ver la cara de su rey, así lo llama ella cariñosamente.
I woke up (not so early because it was cold), I started looking for the gifts we had made a week ago with my daughter, she was too excited for the day to come and see the face of her king, so I she calls lovingly.
La desperté y así ella pudo entregar sus obsequios, un adorno fabricado con un tubo de papel higiénico y papeles de colores con un corazón, estaba lleno de gomitas de caramelo y bolitas de dulce de leche y coco rallado, una caja de chocolates rellenos de almendra y una tarjeta hecha por ella (me había dictado lo que quería que dijese).
I woke her up and she was able to deliver her gifts, an ornament made from a toilet paper tube and colored paper with a heart, it was full of caramel gummies and balls of sweet milk and grated coconut, a box of chocolates filled with almonds and a card made by her (she had dictated what she wanted me to say).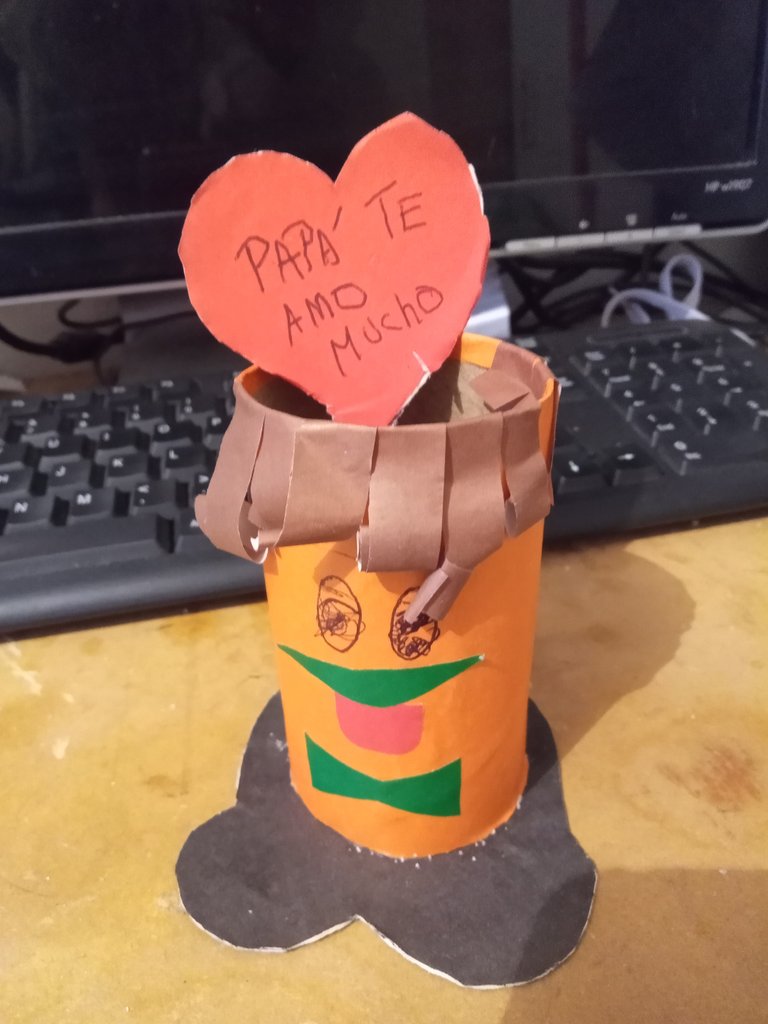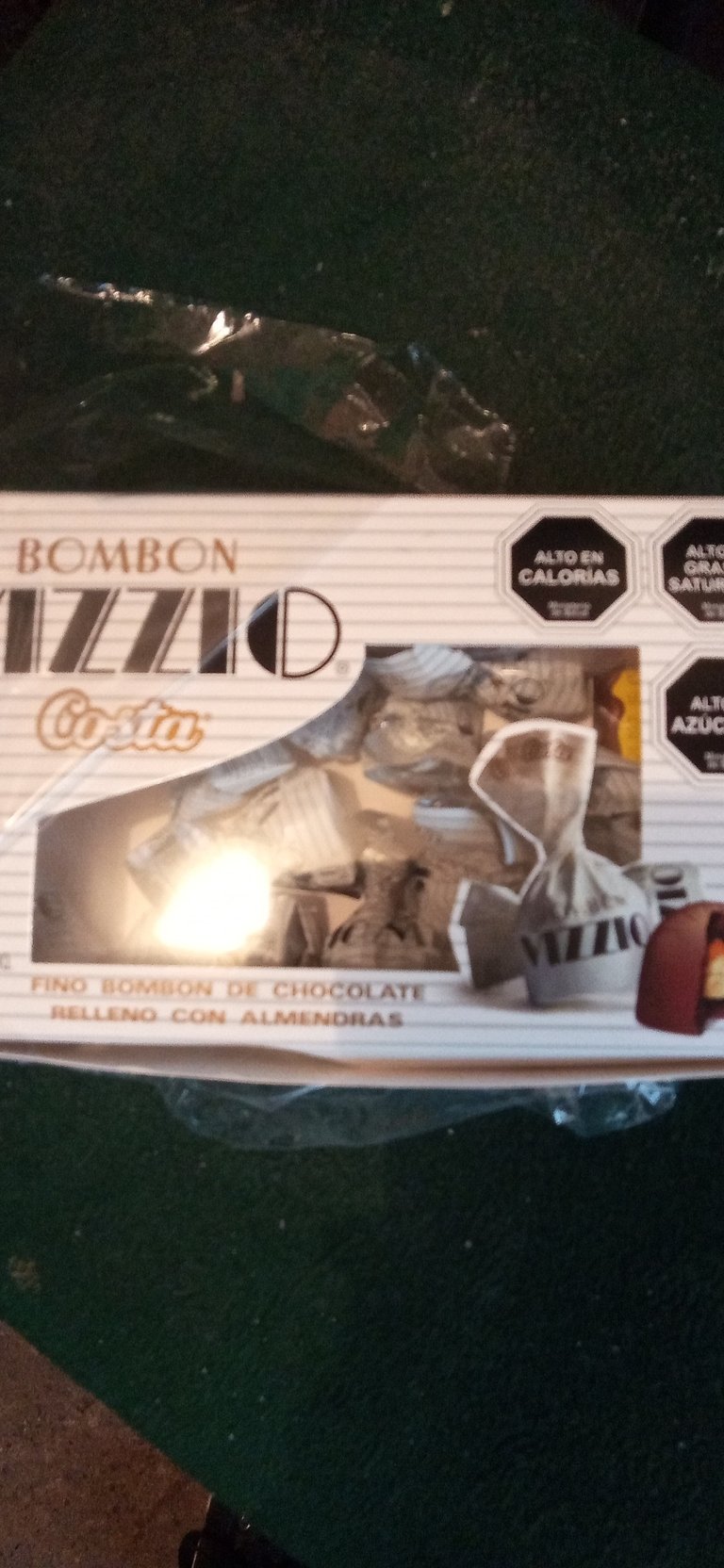 La noche anterior habíamos decorado el pastel con crema de color azul y dibujamos una tiarra (guitarra) en el centro de la torta, mientras el domingo mi madre en la parrilla disponía el fuego para hacer el asado.
The night before we had decorated the cake with blue cream and we drew a tiarra (guitar) in the center of the cake, while on Sunday my mother on the grill set the fire to roast.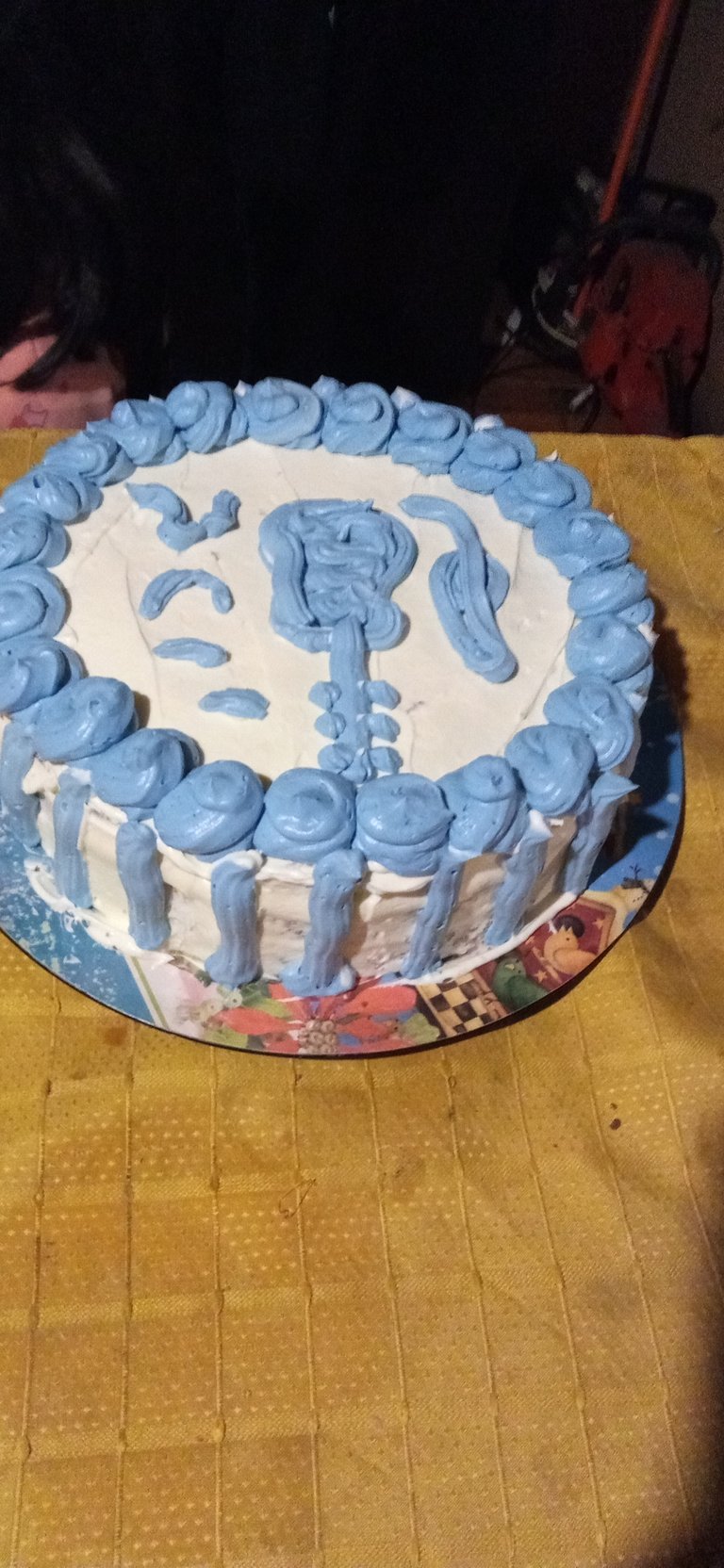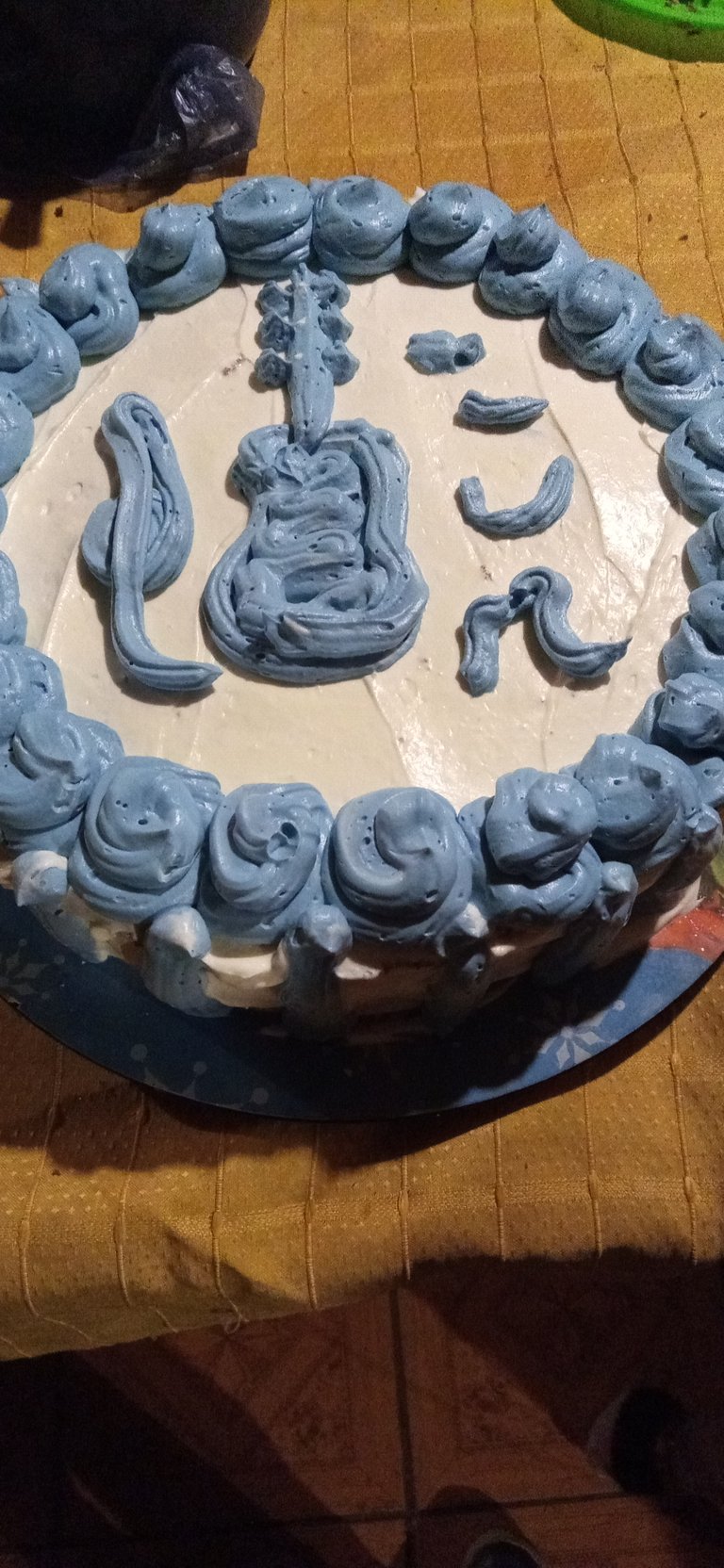 Ese domingo comimos todos juntos en la mesa (no lo habíamos hecho desde hacía ya un mes), esto porque en mayo mi padre se había contagiado de covid-19, gracias a Dios y los respectivos cuidados no fue nada grave y hoy está sano. Fue un motivo doble de festejo y la emoción de compartir la mesa fue inigualable.
That Sunday we all ate together at the table (we had not done it for a month), this because in May my father had been infected with covid-19, thank God and the respective care was nothing serious and today he is healthy. It was a double reason to celebrate and the excitement of sharing the table was unmatched.
Así que como vivimos este día del padre, lo vivimos con mucha emoción y deseos de que todo acabe y lleguemos a esa normalidad que tanto deseamos.
So as we live this Father's Day, we live it with a lot of emotion and wishes that everything ends and we reach the normality that we so much desire.
---
Con esta historia hago mi entrada al concurso del amigo @oizaguirrez, si gustan participar visten el siguiente link
With this story I make my entry to the contest of the friend @oizaguirrez, if you like to participate, please visit the following link