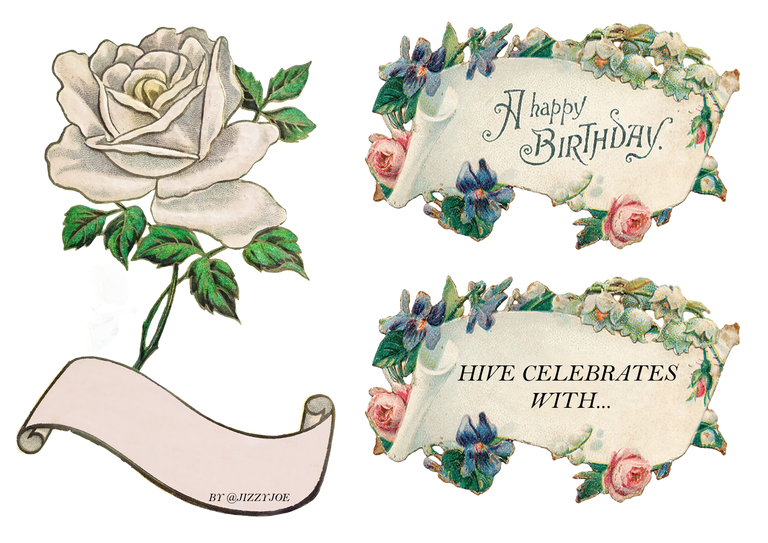 You feel special and important when you are being celebrated by others, not everyone have the luxury to celebrate their birthday. Hive is here to celebrate with you and I hope it adds a smile to your face.
A total of 11 post was curated, I can only request that you help the curation to have an impact by following the curation trail here. I encourage you to visit the listed post to show support through comment or upvote.
You are encourage to use the #birthday and #thoughtfuldailypost tag as among the first five tags for easy location of your post.
---
---
| Title | Picture | Post Description |
| --- | --- | --- |
| 🎂🐒 Monkey-B's 7th Birthday With New Friends In Suriname 💃🎈🎁🎊🎉 by @jsreypov | | Yesterday was Monkey-B's birthday, so @justinparke and I made some special food her birthday. |
| | | |
| Box of surprises for my best friend's birthday! / ¡Caja de sorpresas para el cumpleaños de mi mejor amiga! 💖😃 By @lauramica | | Hi Hive friends! I hope you are very well today ❤️. This time I want to show you this box of surprises that I made for my best friend's birthday. |
| | | |
| [ESP/ENG] Un Cumpleaños en el Llano // A Birthday in the Llano By @esthefanychacin | | Hello everyone, I tell you that last night after these long months we went to a small meeting in celebration of the birthday of a friend from here in town. |
| | | |
| We need to stop shit posts and what I got for my birthday By @monsterjamgold | | Now I have got that off my check let me show you the IOM Angel I got fory birthday last week. Now it is 1/20th of an Oz of pure gold but it is actually 22ct gold but weighs more than 1/20 to make up being only 22ct |
| | | |
| Dairy Free Vanilla Cupcakes By @beste | | It's our good friend Michele's birthday (happy birthday Michele!). And Michele is an amazing baker herself, making killer chocolates, I thought I'd make her something special for her day. |
| | | |
| Birthday Surprises! By @freedompoint | ( | Birthdays seems to be coming and going pretty quickly these days. I am not much for celebrating my birthday, but through my life I have gotten a few surprises. |
| | | |
| (ENG/ ESP) Sharing a delicious lunch for my daughter's birthday, Pasticho de Pollo (Recipe)- Compartiendo de un rico almuerzo por el cumpleaños de mi Hija, Pasticho de Pollo (Receta) By @mayraro05 | | Hello my beloved beehive, today I want to wish you a wonderful day as always and share with you one of my favorite recipes, this time I wanted to prepare a special Chicken Pasticho for my Daughter Daniela for her birthday |
| | | |
| Happy Birthday to Me😄🎉🎊 By @suzn.poudel | | Here's a photo of my birthday celebration with my friends fam😇 |
| | | |
| Today celebrating my birthday I watch how hivelist goes down By @oswvin01 | | Greetings friends, today on my birthday I see how hivelist lowers its price in dollars up to 28% |
| | | |
| Happy birthday Mum By @bolabose | | So happy today to celebrate my mum, my world, my friend, my queen, appreciating her for been the channel that bring me to this is world. |
| | | |
| It's my birthday By @chubb149 | | i know that I said that I would be posting daily but it's my birthday. I got a new pipe & im kinda busy my friends are throwing a party for me |
| | | |
---
---

---
Thanks for being part of this initiative, a big thanks to the supporters @belemo,@josediccus, @josehany, @steevc, @artemislives, @mistakili and also @brittandjosie whose write up
remember focus on being creative instead of being bee-zy
brought about this initiative.
The first and last image are gotten from pixabay