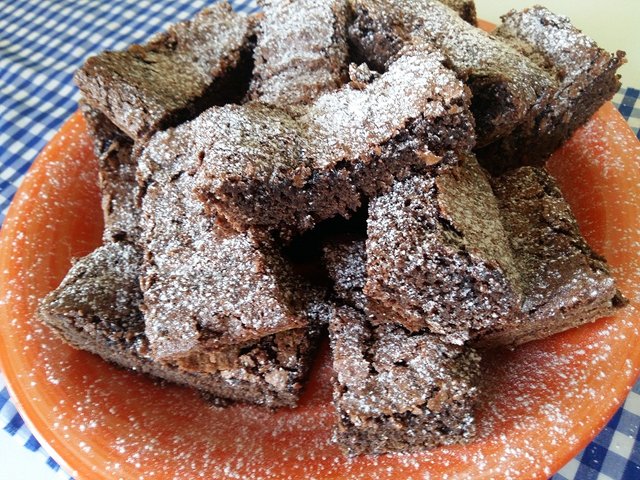 When I prepare brownies, everyone at home become excited. My family eats them with ice cream. I don't know how many recipes of brownies I have done in my life, but I like the american type. If you want a crusty surface you have to use more sugar but at the end they are too sweet for my taste. I try to be moderated in the ingredients. Brownies are soft and they have the appearance of not being well cooked, but that is what make brownies special.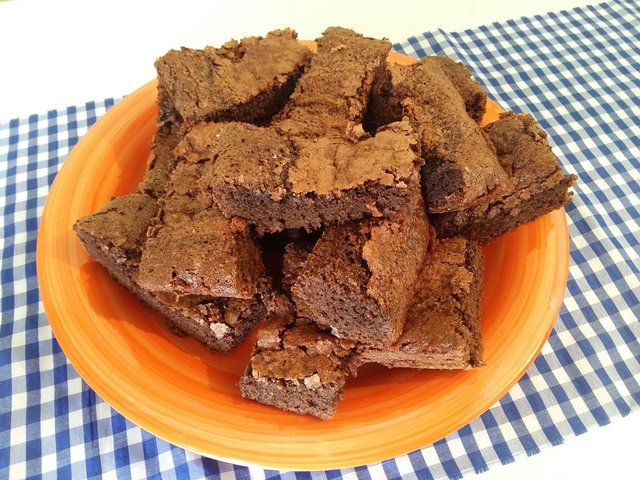 Ingredients:
4 eggs
100 grams of butter melted
100 grams of plain flour
1/2 cup of dark cocoa powder
300 or 400 grams of sugar, optional
1 tablespoon of vanilla
1 teaspoon baking powder
1/2 teaspoon of salt
nuts chopped optional, it can be peanuts
Preparation:
mix well the 4 eggs with the sugar
when the mixture is creamy add the melted butter and the vanilla essence
sieve the flour, baking powder, salt and the cocoa powder
mix well
add the nuts chopped (optional)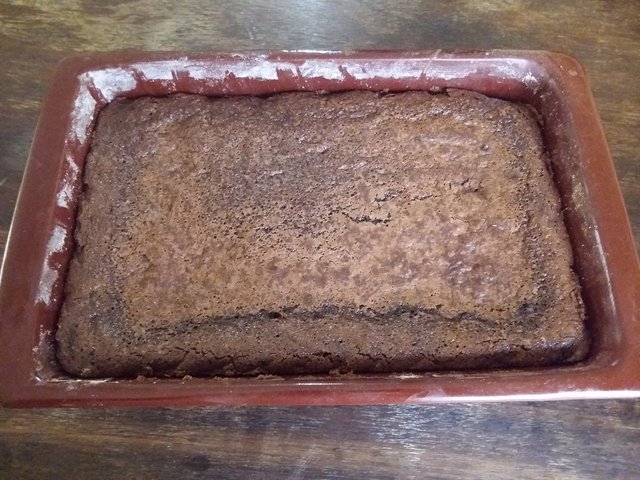 I wait until the brownie is cold to cut it in small pieces.