Beans are always a good meal, especially for countries with cold climate. They contribute with a good part of minerals and vitamins for a healthy body.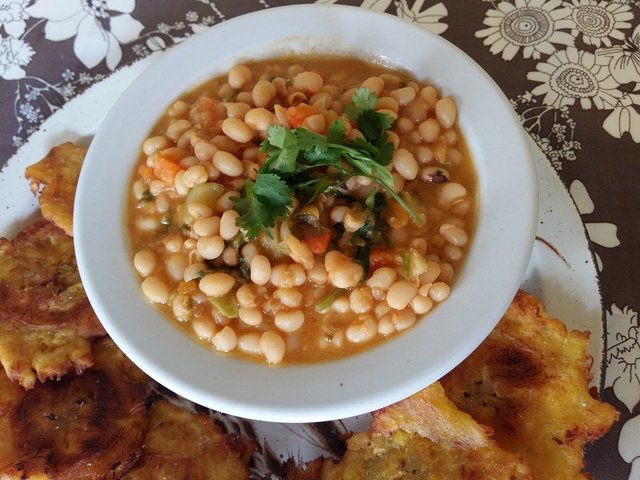 There are many types of beans, and of different colours. In Venezuela we have blacks, reds, pinks, with two colours, browns all of different taste too, but the favorite are the black beans. Today I am preparing this small white beans called "FRIJOLES" because they absorb the taste of anything you add to them.
The first thing to do is to clean them, and soak in water for about 2 hours to hydrate them. Passed that time wash them again and start cooking.
Ingredients:
500 grams of beans
1 potato
1 zucchini
1 carrot
2 tomatoes peeled
3 chilies
1 bunch of chives
1/2 red pepper
2 garlic cloves
cumin powder
1 teaspoon cayenne pepper
coriander leaves
1 teaspoon honey
olive oil
water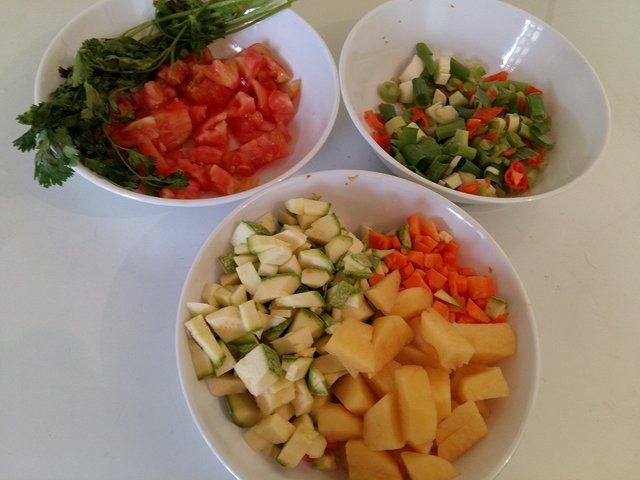 Preparation:
cook the beans
fry the chives, red pepper, garlic, chillies and add to the beans
cut the vegetables in small pieces and add to the beans
peel the tomatoes and fry apart with 1 teaspoon of oil and the honey, add to the beans
add 2 teaspoon of cumin powder, the cayenne pepper, adjust the salt
mix and cook for 20 minutes with the lid on
turn off the fire and add the coriander leaves
serve hot