Have a nice day, everyone!
I hope everyone is healthy. I think that maintaining a healthy diet is possible even if you are quarantined.
It is good to have a supply of food and water during quarantine.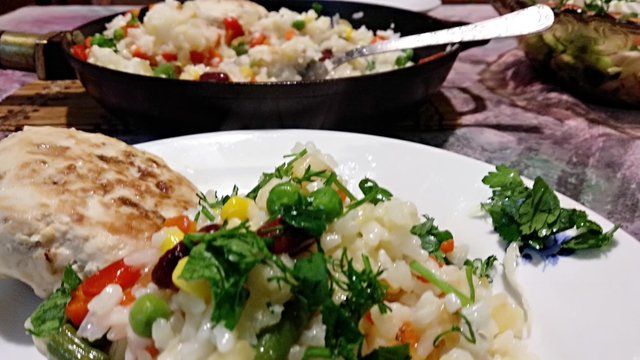 The main thing is that you would buy a variety of products to vary the dishes.
My husband bought rice, pasta, beans, ... and oatmeal, frozen vegetables. Frozen vegetables and fruits, they have as many vitamins as in fresh ones.
This time I used the Mexican mix of vegetables.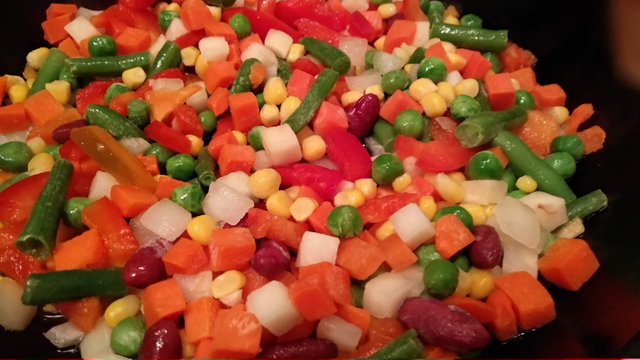 So, let's cook
Cook rice. While the rice is cooking, heat the oil in a pan.
Pour the Mexican mixture of vegetables into the pan, stir. Fry vegetables over high heat for about 10 minutes. Of course, do not forget to interfere! 🙂 Add ~ 0.100 ml of boiling water, cover, reduce heat and simmer until vegetables are ready. It is necessary that the excess liquid evaporates.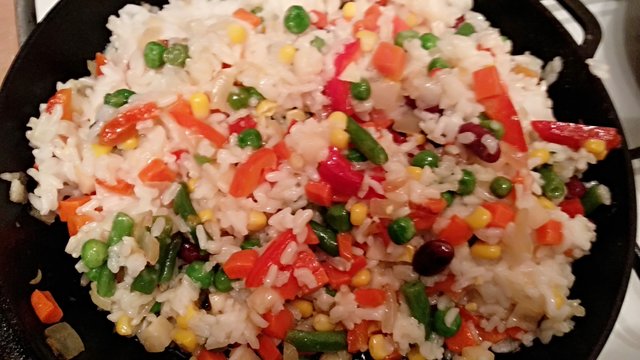 This will take about 15 minutes.
Mix rice with vegetables. Add salt and pepper to your taste. Steam under the lid for another 10 minutes.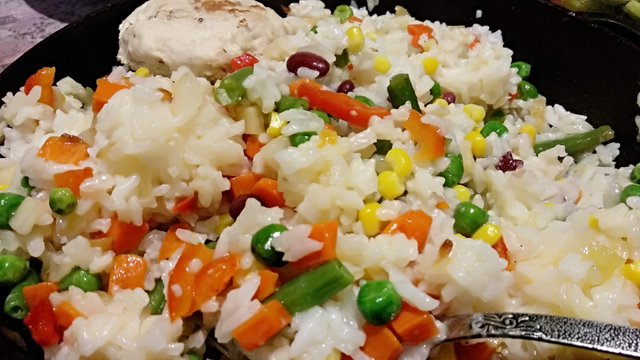 Rice with frozen vegetables is ready!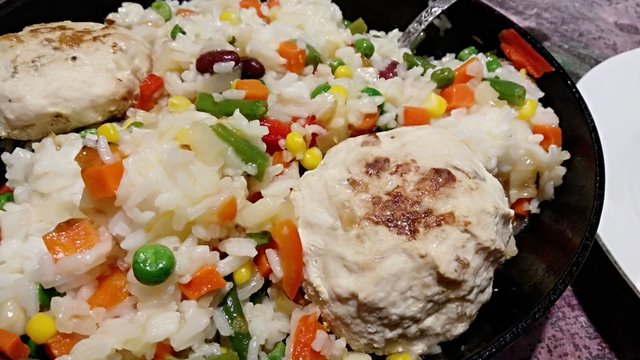 Chicken cutlets and rice with vegetables.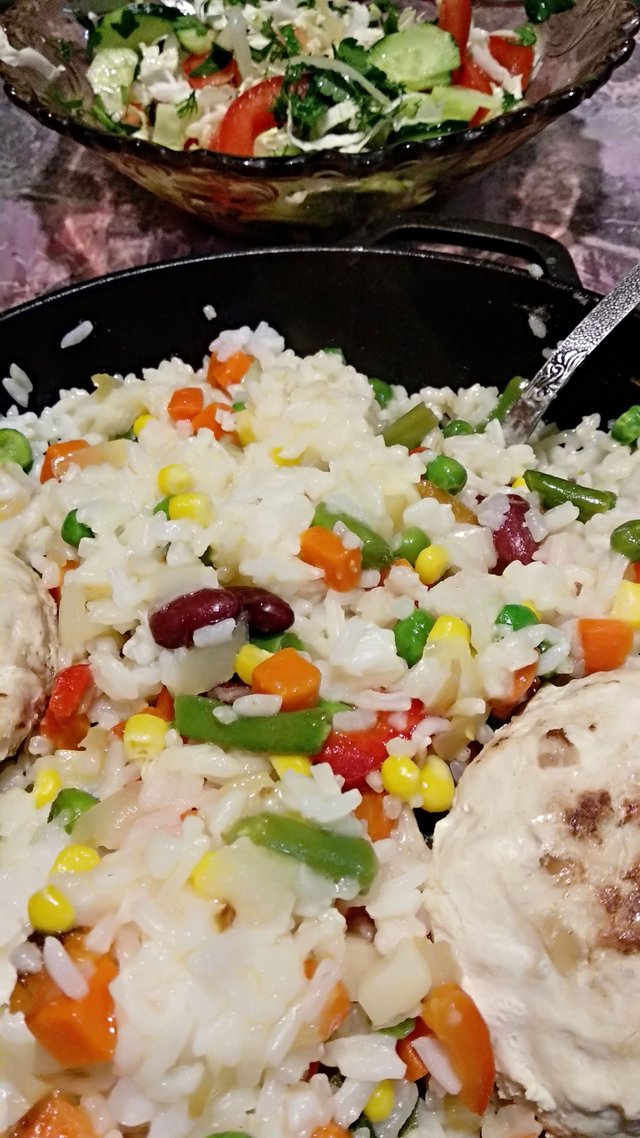 Bon Appetit!
---
---
Enjoy
Original photos by @leylar
The photos were taken by Xiaomi Mi A1
Wash your hands often throughout the day. Thanks for your time!