Good afternoon friends of hive, I offer you this quick and delicious recipe Homemade Fried Cakes Stuffed with Ground Meat; ideal for breakfast and dinner in my country Venezuela are traditional, my beloved mother taught me this preparation that they will love to try them stuffed with ground meat well seasoned and you can also make them with mashed potatoes and ham cheese with a variety of fillings they love children, youth and adults.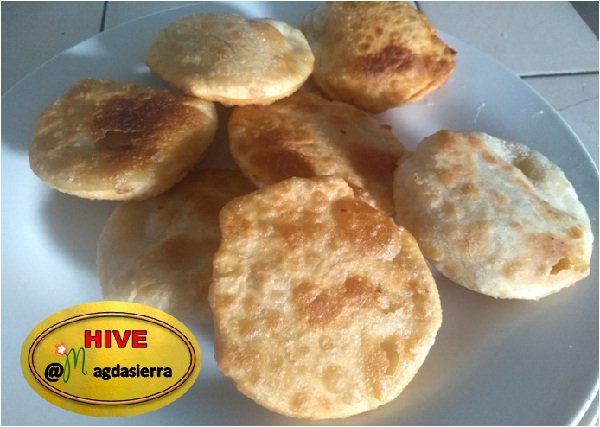 Buenas tardes amigos de hive, le ofrezco esta rápida y deliciosa receta Pasteles Fritos Caseros Rellenos de Carne Molida ideal para desayunar y cenar en mi país Venezuela son tradicionales, me enseño esta preparación mi amada madre se que les encantara probarlos, rellenos con carne molida bien aderezada y también puedes hacerlos con puré de papa y queso de jamón con variedad de rellenos les encantan a niños, jóvenes y adultos.
Ingredients:
• 0.661387 Pounds of Ground Beef prepared.
• 5 Ounces of Oil
• 1.10231 All-purpose wheat flour.
• 3 tablespoons of butter.
• 1 ounce of water.
• Salt necessary amount.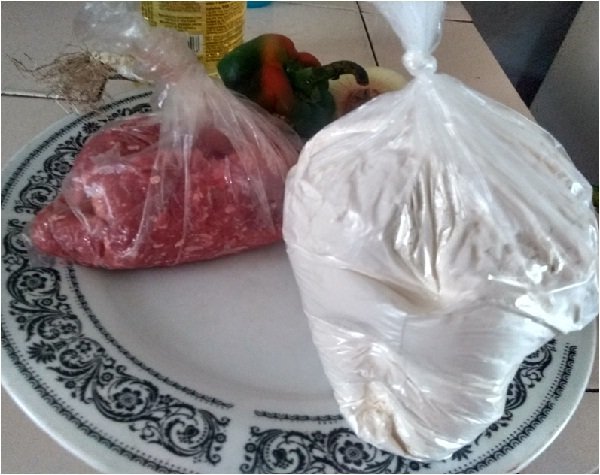 Ingredientes:
• 400 Gramos de Carne Molida preparada..
• 5 Onzas de Aceite
• 500 Gramos harina de trigo todo uso
• 3 Cucharadas de mantequilla
• 1 onza de agua
• Sal cantidad necesaria.
Elaboration:
1. Prepare the ground beef well seasoned, cook it with little water.
2. Place the wheat flour in a container, add the butter, half an ounce of water, knead and obtain the dough. .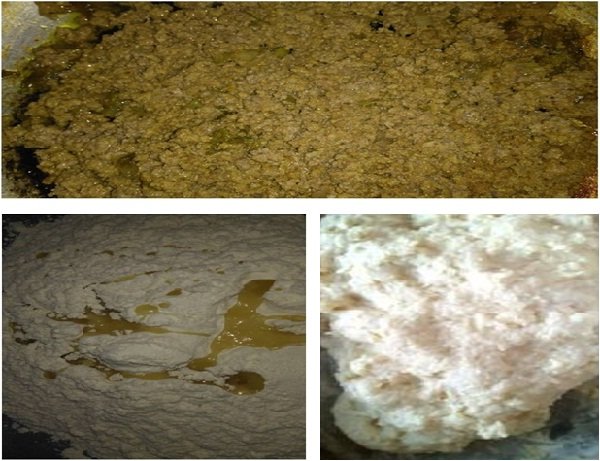 3. We proceed to place wheat flour on a surface where we will make the cakes, it must be dry, we extend the dough with a rolling pin until it is thinner, and leaving a piece of flour in the upper paste, we place portions of ground beef separated by one on the other leaving spaces.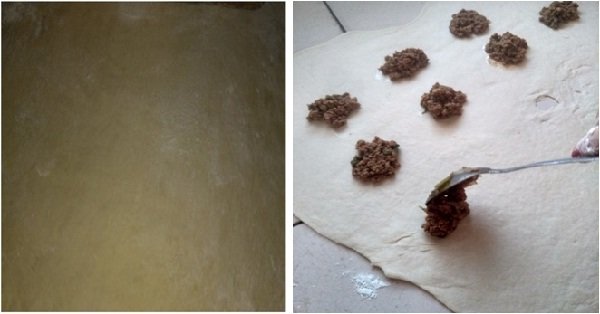 4. We make a double to the piece of flour that we had left space, thus covering with the dough the ground meat portions and with a plastic glass we cut the cupcakes into a round shape.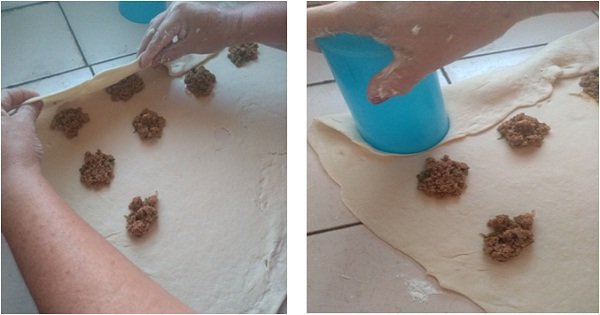 5. We pour oil in a frying pan and take it to the stove and when the oil warms up we introduce the cakes to fry them we turn them over the cooking is fast in less than minutes they will be crisp we remove them we drain.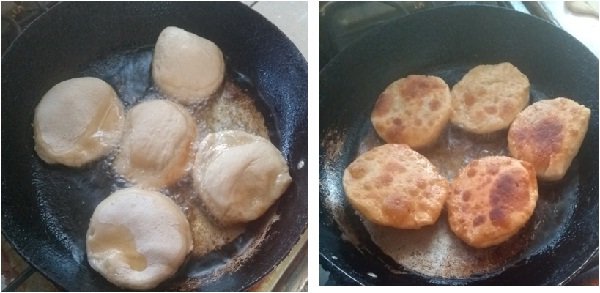 6. Ready we serve them and invite diners to eat these delicious Ground Beef Patties. .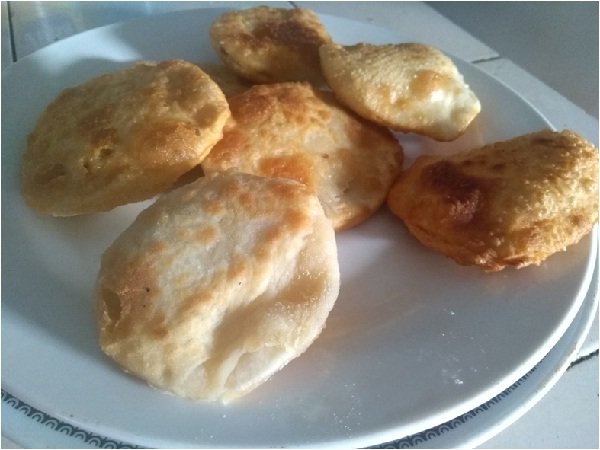 Elaboración:
1. Preparamos la carne molida bien aderezada la cocinamos que quede con poco agua.
2. Colocamos en un recipiente la harina de trigo le añadimos la mantequilla media onza de agua amasamos y obtenemos la masa.
3. Procedemos a colocar harina de trigo en una superficie donde elaboraremos los pastelitos debe estar seco extendemos la masa con un rodillo hasta que nos quede fina de menor espesor y dejando un trozo de harina en la paste superior vamos colocando porciones de carne molida separada una de otra dejando espacios.
4. Hacemos un dobles al trozo de harina que habíamos dejado de espacio cubriendo así con la masa las porciones de carne molida y con un vaso plástico cortamos los pastelitos dando forma redonda.
5. Vertemos en un sartén aceite y lo llevamos a la estufa y al calentarse el aceite introducimos los pastelitos para freirlos los volteamos la cocción es rápida en menos de minutos estarán crujientes los retiramos escurrimos.
6. Listo los servimos e invitamos a los comensales a comer estos delicioso Pastelitos de Carne Molida.
I took the pictures with Moto G5 Play mobile.
Tomé las fotografías con el móvil Moto G5
Original 100 content
Contenido 100 original
Thank you; I hope you like it.
Gracias; Espero que les guste.