Hola amigos de HIVE, hoy quise compartir con ustedes una de las maneras que acostumbro a preparar el calabacín, una hortaliza que no es muy atractivo por su imagen y sabor.
Hello friends of HIVE, today I wanted to share with you one of the ways that I usually prepare zucchini, a vegetable that is not very attractive because of its image and taste.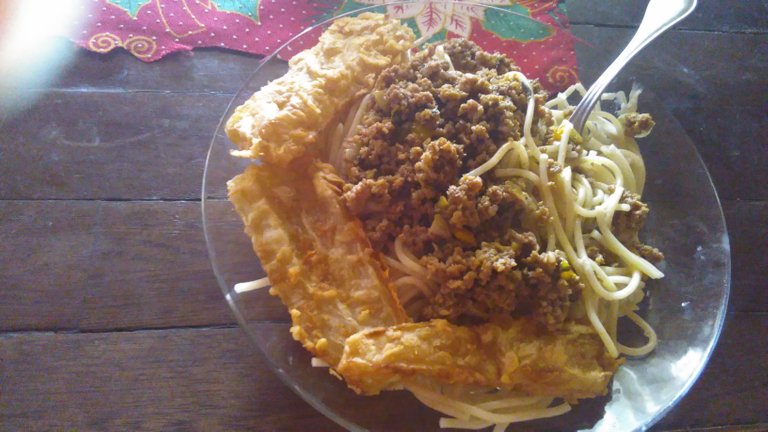 Antes de mostrarles mi receta le hablare de un poco de historia de esta hortaliza. El calabacín (Cucurbita pepo) se originó en el continente americano hace más de 10.000 años y cuando los españoles y los portugueses llegaron al Nuevo Mundo, trajeron esta fruta de Europa. Desde entonces, esta hortaliza se ha hecho muy popular, con una escala global de producción de más de 5.000 millones de toneladas al año.
Before showing you my recipe, I will tell you about a little history of this vegetable. Zucchini (Cucurbita pepo) originated from the American continent more than 10,000 years ago and when the Spanish and Portuguese arrived in the New World, they brought this fruit from Europe. Since then, this vegetable has become very popular, with a global production scale of more than 5 billion tons per year.
El consumir calabacín en nuestra dieta nos ayudará a bajar el nivel de colesterol en nuestro sistema, pues muchos estudios han puesto sobre la mesa que la fibra dietética que contiene el calabacín colabora para reducir los niveles de colesterol. Así, sus altos niveles de vitaminas A y C también contribuyen a la disminución del riesgo de la aterosclerosis.
Consuming zucchini in our diet will help us lower the cholesterol level in our system, as many studies have put on the table that the dietary fiber contained in zucchini helps to reduce cholesterol levels. Thus, its high levels of vitamins A and C also contribute to the reduction of the risk of atherosclerosis.
Desde que empezó la pandemia he buscado muchos alimentos los cuales contengan la tan buscada vitamina C. Así que el calabacín hoy forma parte de mi dieta y la de mi familia.
Since the pandemic began I have looked for many foods which contain the much sought after vitamin C. So today zucchini is part of my diet and that of my family.
Esta hortaliza no es tan agradable como lo es el tomate, además de su color pálido por dentro su sabor no es tan agradable para el paladar de mis hijos, así que para que ellos puedan degustar de este beneficioso alimento me la ingenio y lo preparo de una forma algo crujiente y agradable al paladar de estos chiquillos.
This vegetable is not as pleasant as the tomato, in addition to its pale color inside, its flavor is not so pleasant for the palate of my children, so so that they can taste this beneficial food I manage and prepare it a somewhat crunchy and palatable shape for these kids.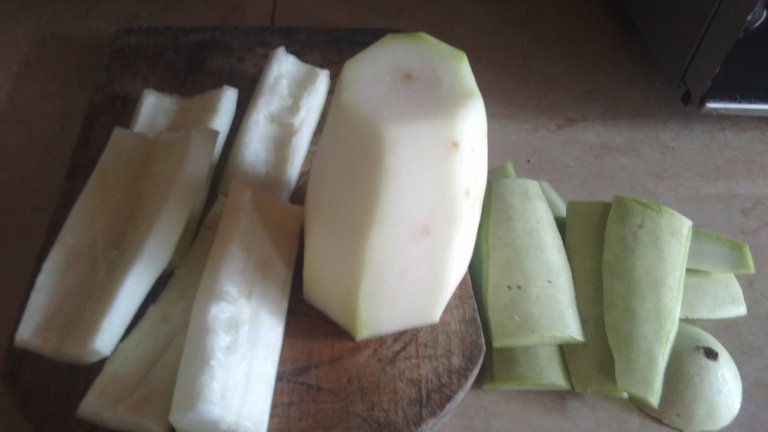 El Calabacín que hoy preparé es muy diferente al que solemos encontrar en los mercados, su tamaño es más grande y su concha es dura, así que procedo a retirar la concha y sacar el exceso de semillas.
The zucchini that I prepared today is very different from what we usually find in the markets, its size is larger and its shell is hard, so I proceed to remove the shell and remove the excess seeds
Luego de haber retirado la concha y la semilla, procedo a cortar en rebanada, aparte tengo en una taza dos huevos batidos y en otra taza unas tres cucharadas de harina de trigo.
After having removed the shell and the seed, proceed to cut into a slice, apart I have two beaten eggs in a cup and in another cup about three tablespoons of wheat flour.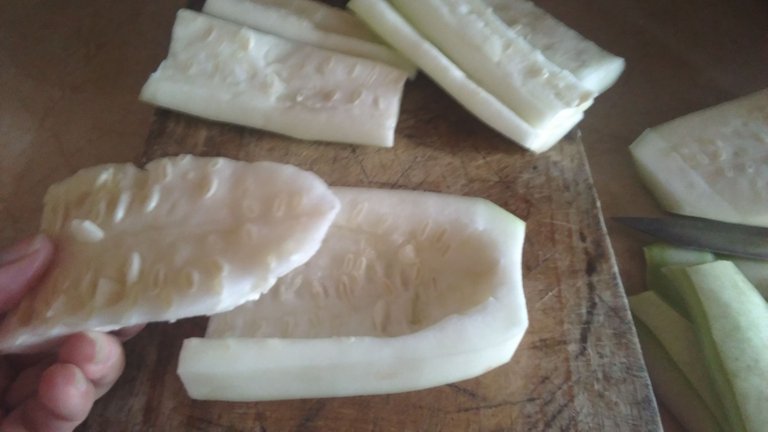 El procedimiento es sencillo, la idea es hacer unos calabacines rebozados, tomo uno a uno de las rebanadas las paso por el huevo luego por la harina y ya están listos para freír en aceite a fuego lento.
The procedure is simple, the idea is to make some battered zucchini, I take one by one of the slices I pass them through the egg then through the flour and they are ready to be fried in oil over low heat.
Aquí les dedo las imágenes del procedimiento y el resultado de un feliz almuerzo.
Here are the images of the procedure and the result of a happy lunch.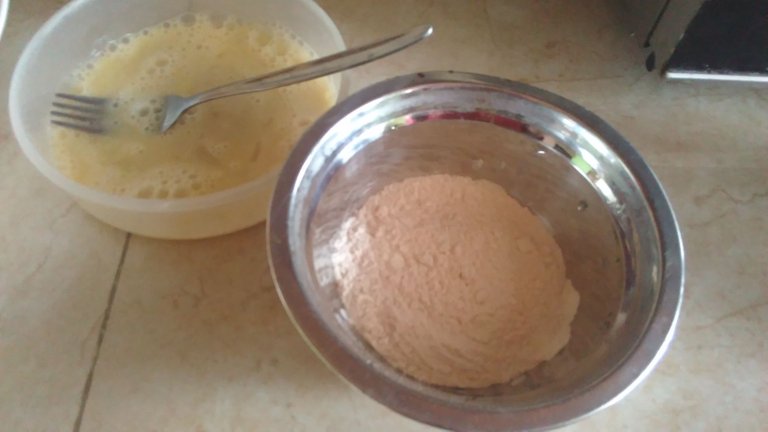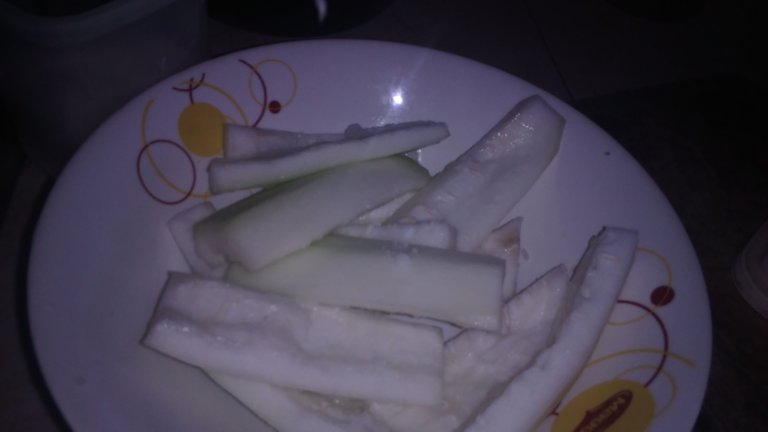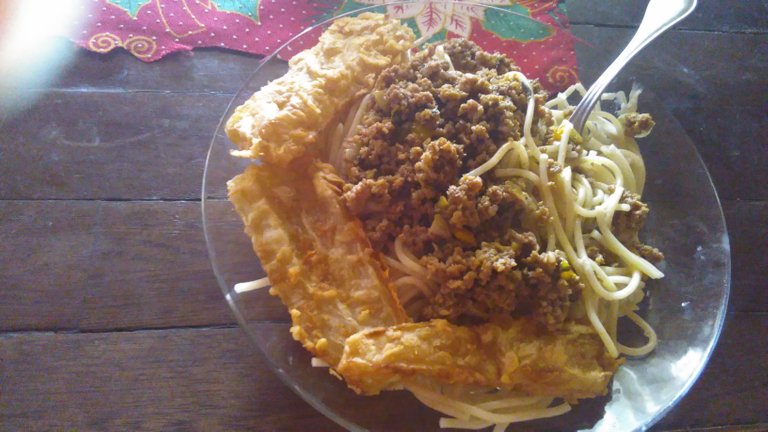 @Safiro
Si te gustó el Post, no olvides votar, comentar y compartir. Sí quieres saber más, no dudes en visitar mi perfil. Todas las fotografías son propiedad de la Autora.
@Safiro

If you liked the Post, don't forget to vote, comment and share. If you want to know more, do not hesitate to visit my profile. All photographs are property of the Author.