Ensaymada is a famous bread recipe in the Philippines. This sweet pastry originated in Majorca, Spain. A delicious popular snack and common among bakeries in the Philippines. It's soft and sweet, buttery dough that is covered with Buttercream frosting and topped with lots of grated cheese has many variations, But over all, They were so tasty and perfect with a hot or cold beverage.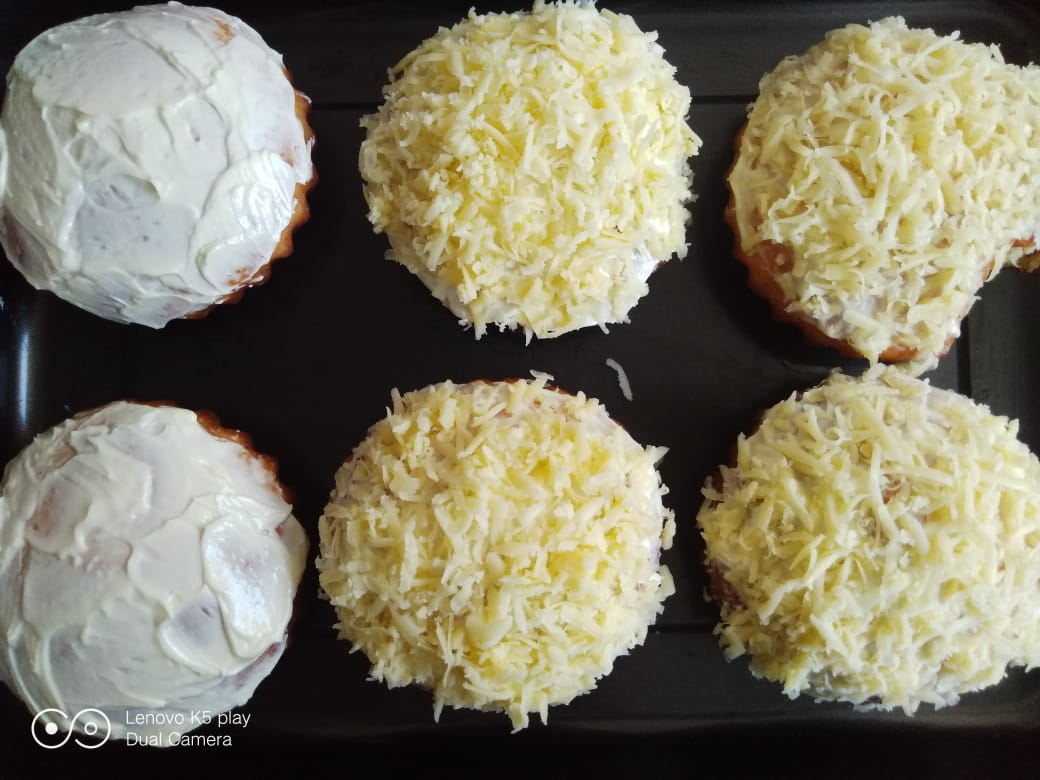 Yields:
24 pieces
Weighs 45g per piece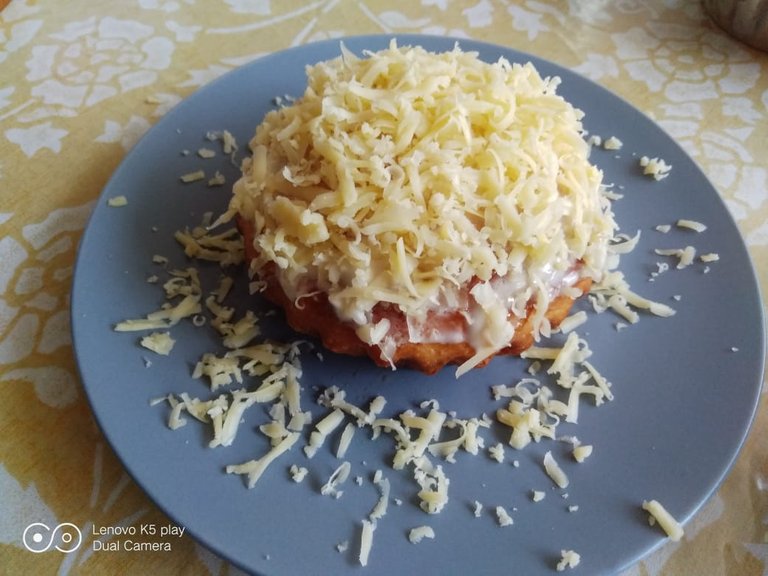 Ingredients
All purpose flour or Bread flour, 500g
Salt, 10g
Sugar, 10g
Instant yeast, 10g
Butter, 25g
Fresh milk, 75g
Whole eggs, 50g
Water, 200g
Toppings
Butter
Sugar
Cheddar cheese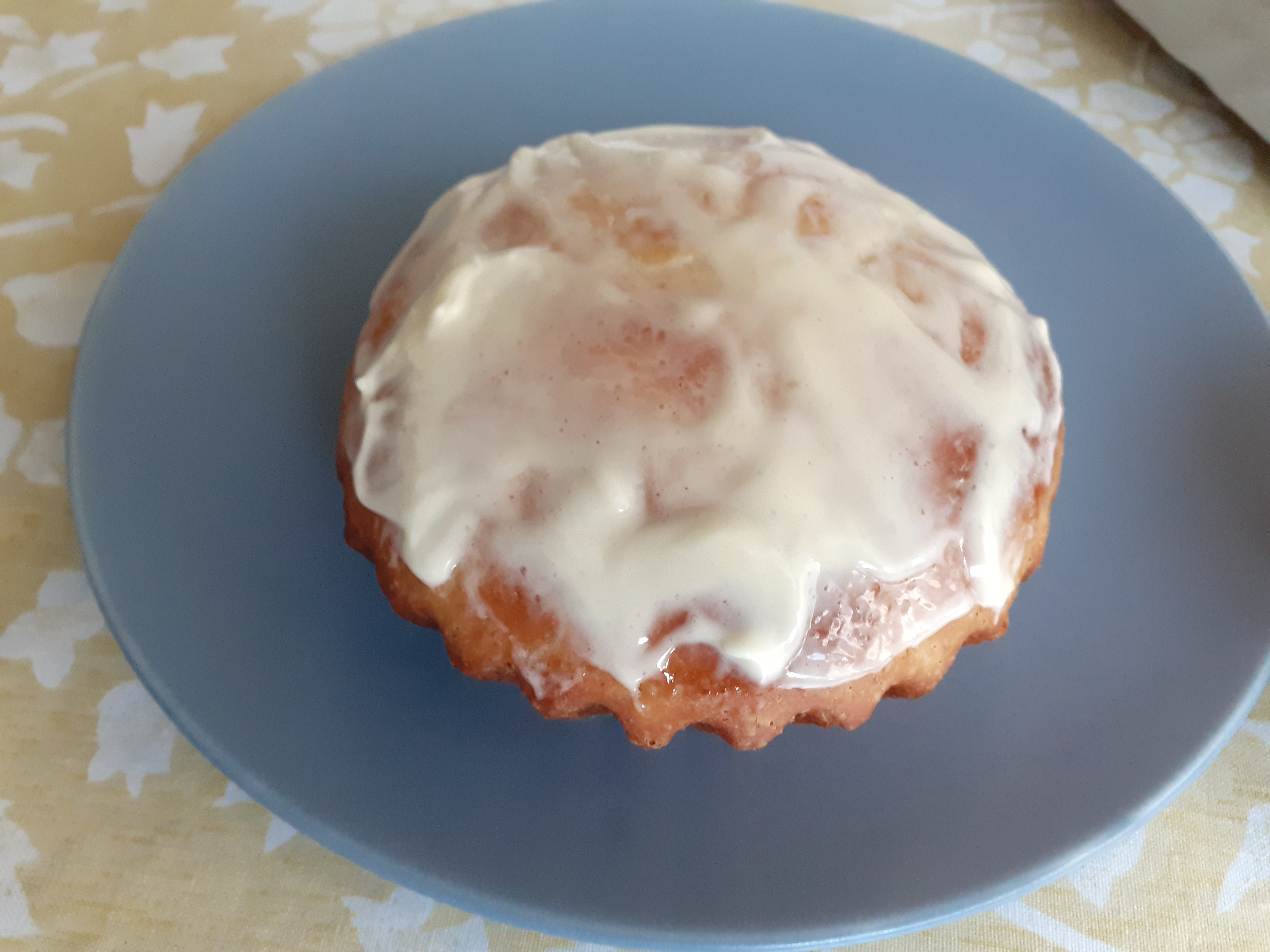 Preparations
In a bowl, Add the Dry ingredients. Mix flour, instant yeast, sugar and salt.
In a separate bowl, Add the wet Ingredients except the Butter. Mix fresh milk, eggs and water, whisk until combined.
Combine the Dry ingredients into the wet Ingredients and knead until the dough absorbs the water. You can knead by hand or in your mixer.
Add the Butter and continue kneading until the dough is fully developed. Form a ball.

Transfer the dough in a grease bowl and let Rest for 1 hour or until doubled in size.
Once the first rising is done, deflate the dough in a lightly floured surface and knead for a few minutes.
Flatten the dough into a rectangle and Roll it into a log shape.

Cut the dough into 45g each.
Roll them in a ball using your hand and transfer them in a greased molder.
Let it rise for the second rising, about 30 - 45 minutes.
Meanwhile, Make the butter cream frosting by creaming the butter and sugar in a mixer. Set aside.

Bake the dough in a preheated oven for 350 degree fahrenheit for 15-20 minutes.

Once the ensaymada cools down, Apply the Butter Frosting onto the surface.

Topped generously with grated cheddar cheese.

Enjoy this super delicious bread anytime. A classic bread loved by many Filipinos. This recipe can also be made into cheese rolls or Pandesal (Bread salt).
Tips
Avoid adding extra flour on your work surface, instead use oil to prevent dough from sticking.
You can also use shortening instead of butter, shortening makes the dough more fluffier and lighter.
If you do not have an ensaymada molder, A muffin molder will do, but in a lesser quantity of dough.
I used a muffin molder in this picture.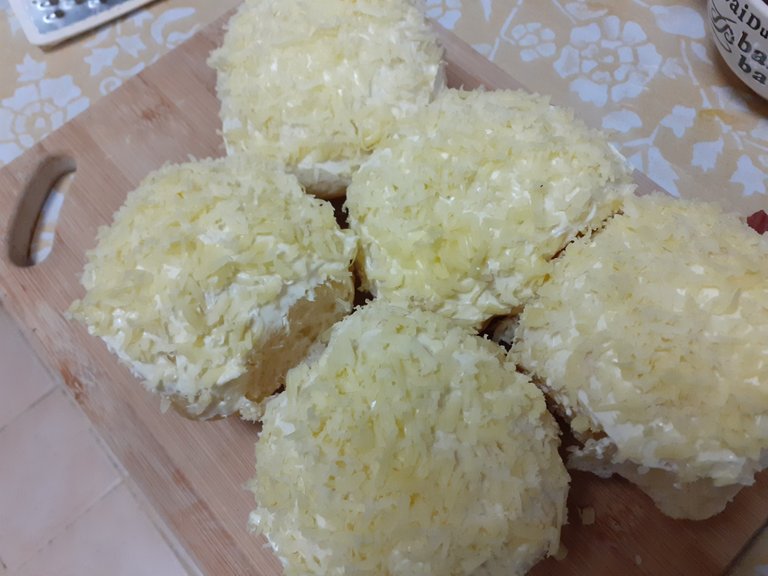 Thank you and will be very glad to answer your question and feedbacks.
See you again for more tried and tested recipes.