Previously I've thought that people tend to go meat-free for one of three reasons, the animals, the planet or personal reasons like taste. But I think there should be a fourth category added, for their wallet. Not eating meat is generally quite cost effective, depending on the food you use to replace the meat aspect. Our weekly grocery bill for two people who eat home cooked breakfast, lunch, dinner and snacks most days is $120 a week. We live in inner Sydney and the garden has so far produced four radish and a bunch of radish leaves.
Though I'd describe myself as a vegetarian that's mostly just because my tastes are quite specific in regards to meat and we eat vegetarian most of the time. Officially I'd say I'm a flexitarian with fish and the occasional grass-fed something. But Mr SW wouldn't label himself as such, he's a meat eater and it seems today he wanted something meaty but made at home and had been talking about mushroom jerky. So we made these...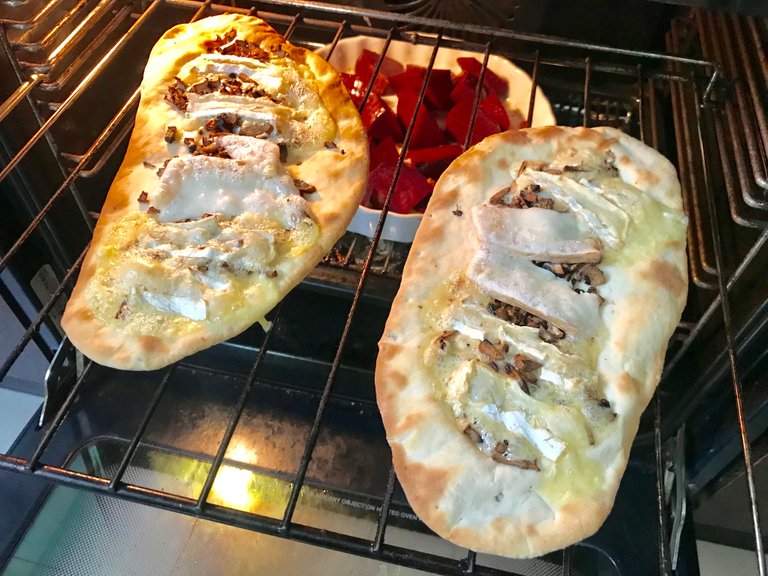 We picked up a mixed bag of mushrooms at the farmers' market from the mushroom man, who told us he'd spent two nights picking (which I presume means he does mushrooms as his side gig). He has some interesting mushrooms but you have to get there early and Saturday mornings are YouTube inspiration and education with tea times.
So I chopped up some button mushrooms finely and roasted them for about 15 minutes with some liquid smoke. If you haven't tried liquid smoke it's a great way to add some of that baconey, barbequey, smoky flavour to ANYTHING and EVERYTHING like carbonara, baked beans, soups, marinades, dressings and even on meat.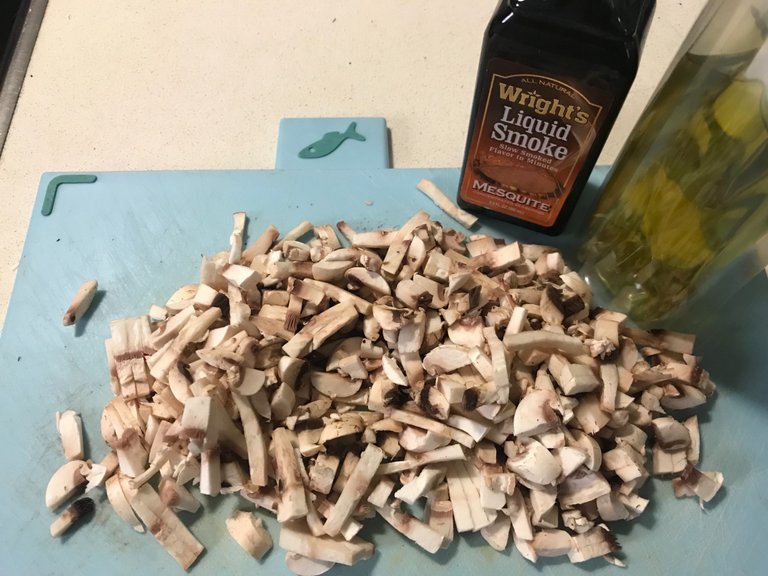 I'd already started on the flat breads, topped them with mushrooms and then with local artisan cheese, melted under the grill. Though it was supposed to be a toasted sandwich it really turned out like a mushroom pizza. The grill making the edge of the flat breads crispy and browned.