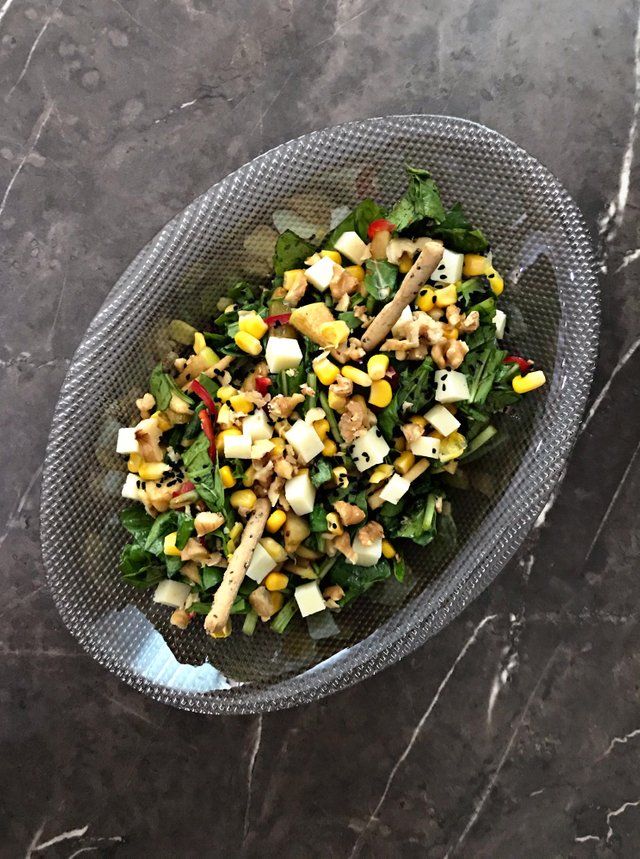 Hi!
I am here with a new salad recipe. I love mixing different products while making salads. I definitely add spices to salads. Actually I guess, I like creating new recipes. 😊 First, I think which flavors will suit each other. Then, the recipe already appers in my head. Sometimes I search for recipes on the internet. I definitely add something from myself to the recipes I find.
You know my diet adventure. So I will be trying salad recipes frequently. I will share the recipes I like with you.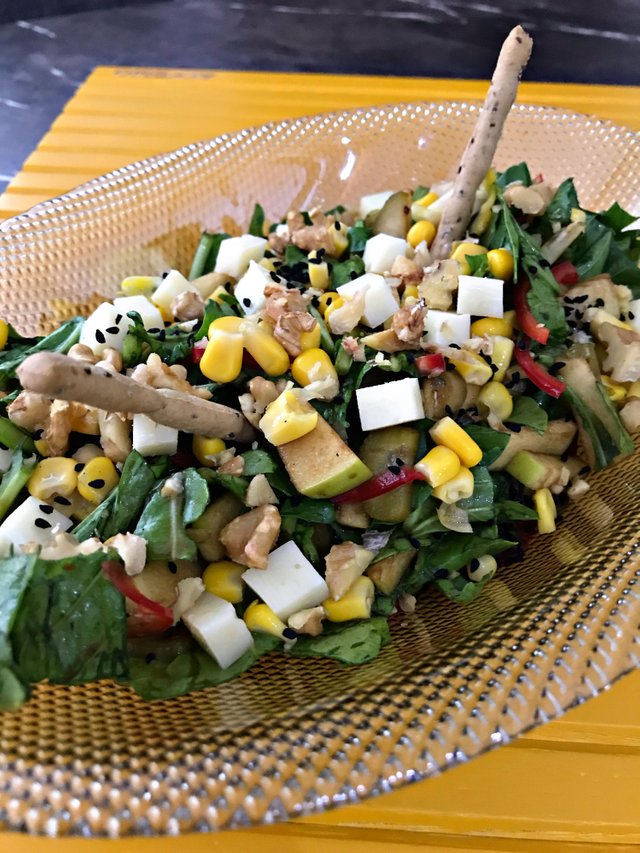 I love adding fruit in salads. Some fruits suit salads. One of them is green apple. The sour taste of green apple is perfectly suitable for salad. Green apple also suitable for diet. Fruit consumption also has a limit. Some fruits are really sugary. Need attention.
Anyways. Let's move on to the salad recipe without over-distributing the subject.
Ingredients for arugula salad;
•arugula
•green apple
•pickle
•garlic
•corn
•paprika
•walnut
•salt
•olive oil
•cheese
•pomegranate syrup
•spices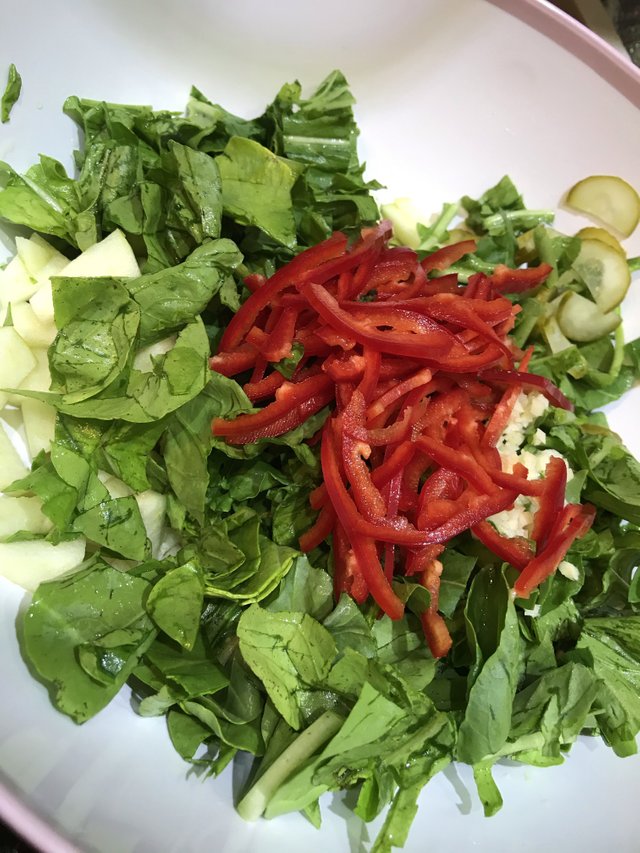 First, we cut all the ingredients as we want. I definitely add garlic to salads. You know garlic is really useful. It is a powerful antibiotic.
Normally I wouldn't add paprika to this salad. Frankly I wanted to see color in the salad. 😊 I'm sure strawberry or sour pomegraranate will suit this salad. Or maybe orange.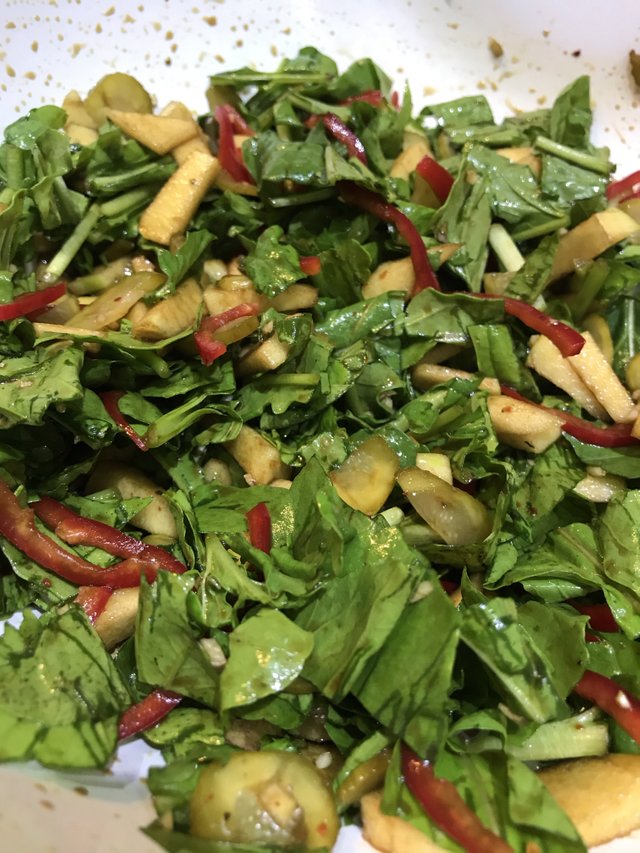 We add the spices, olive oil and sour we want on the ingredients we cut. I added some hot spices to this salad. Arugula can sometimes be hot. I added pomegranate syrup to the salad. Because I wanted to have a bitter sweet taste in the salad. Of course, pomegranate syrup provides the sourness we want to the salad.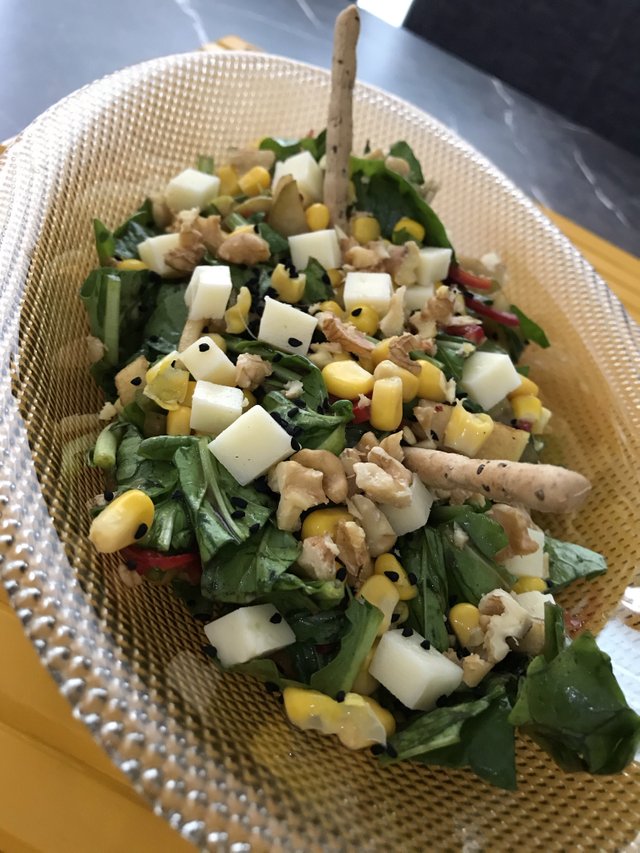 Our salad is ready. I served my salad with crunchy breadsticks. These sticks are made from whole wheat flour and chia seeds. So suitable for mu diet. ☺️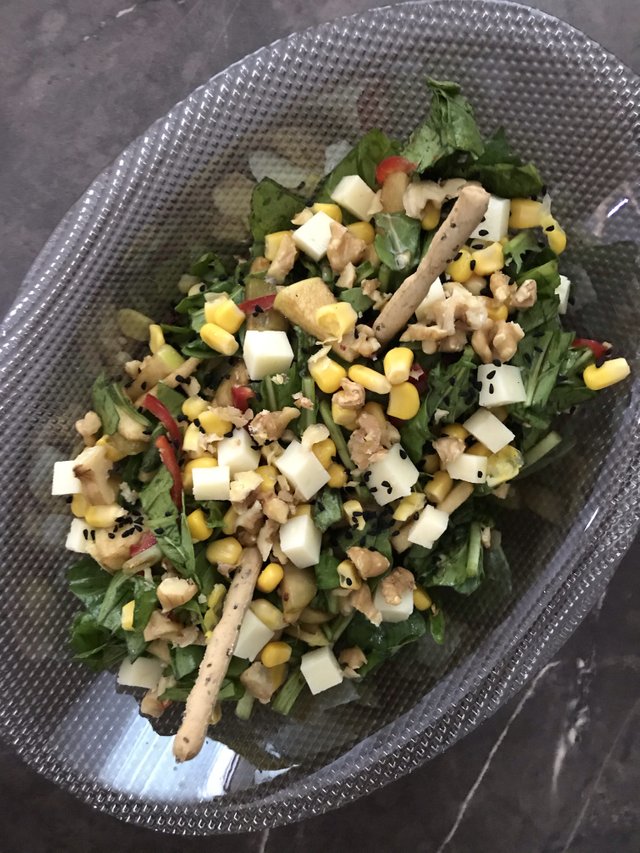 Bon Appetit!
If you like my recipe, I am waiting for your comments and likes. Your comments and likes encourage me to do better.
Hope to see you in the next recipe.
Stay healthy!