We all love Cheese (paneer) and its healthy to eat as well. Paneer recipes are delicious. But we can't have shahi creamy paneer everyday. So this one is a simple recipe that can be cooked easily and is good for health.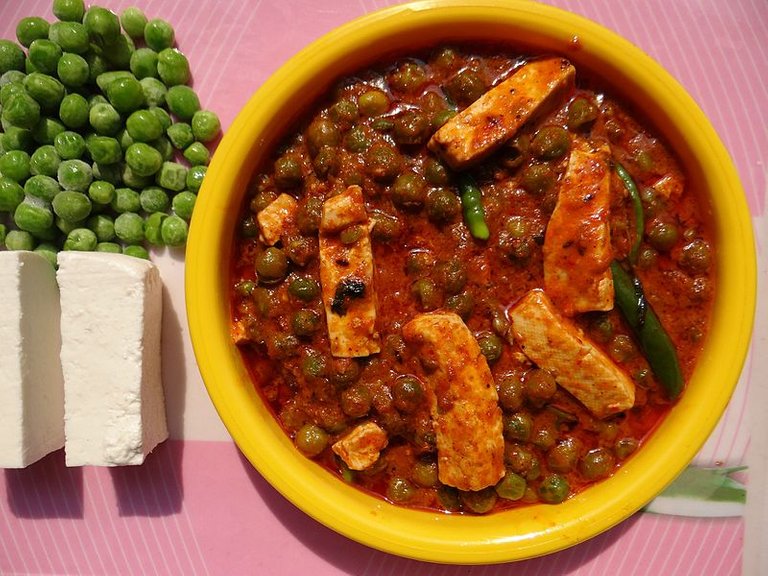 Cooking Time
20 minutes
Kitchen Standing Time
10 minutes
Servings
2 people
Ingredients
• 250gmsPaneer
• 200 gmsMatar (peas)
• 4 tomatoes
• 1 onion
• 5-6 garlic cloves
• Ginger pieces
• 3 green chillies
• ½ TBSP Red Chilli Powder
• ½ TBSP Turmeric Powder
• Dhaniya Powder
• Garam Masala
• Salt as per taste
• Oil for cooking
Step 1: Wash the Paneer well and cut into small cubes. Wash the peas and keep them aside.
Step 2: Peel the onion, garlic cloves and ginger. Cut the tomato into 4 pieces.
Step 3: Grind the above veggies in a grinder to make a fine paste.
Step 4: Heat oil in a pan. Now add the paste and let it cook properly till the water evaporates.
Step 5: Add all spices and let it cook until it starts to leave the oil from sides.
Step 6: Now add peas to the mixture and let it cook for another 10 minutes.
Step 7: Add water and also the paneer cubes. Let it boil for next 15 minutes. Cover with lid.
Step 8: Garnish with coriander leaves. Serve hot with chapatis/paranthas.
Try this recipe at home and enjoy the lockdown!
Happy Cooking!