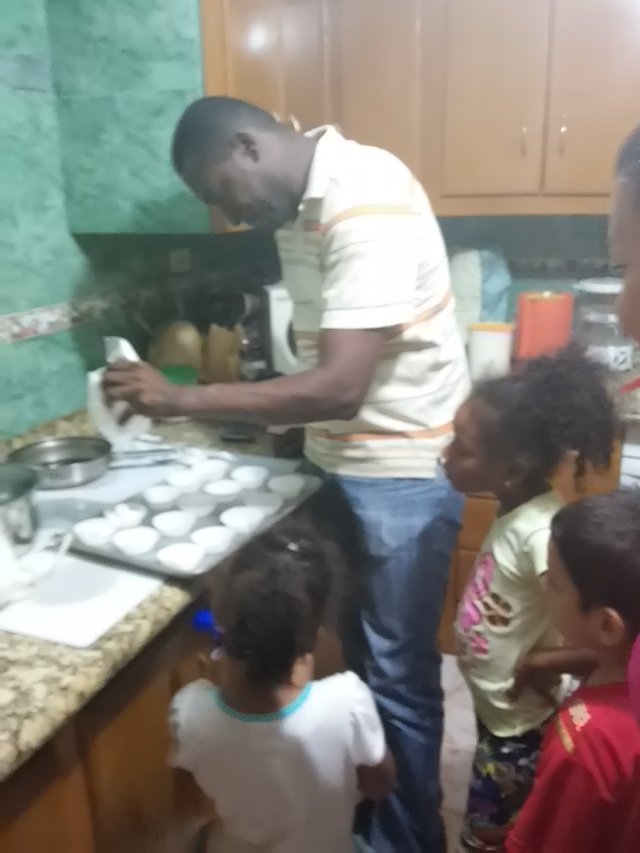 Buen día comunidad de GEMS ···· Good morning GEMS community

Un día estábamos de visita en la casa del tío kiko, el iba a hornear como de costumbre y los mas pequeños de la casa estaban jugando cuando se nos ocurrió una idea
.-¿ Porque no enseñarles a hacer suspiros ?
Claro todo esto con la ayuda de un adulto
Es una manera divertida de compartir tiempo en familia, ademas los niños aprenden algo nuevo
One day we were visiting uncle Kiko's house, he was going to bake as usual and the little ones of the house were playing when we had an idea

Why not teach them how to bake a sigh?

Of course, all this with the help of an adult.

It's a fun way to share family time, plus the kids learn something new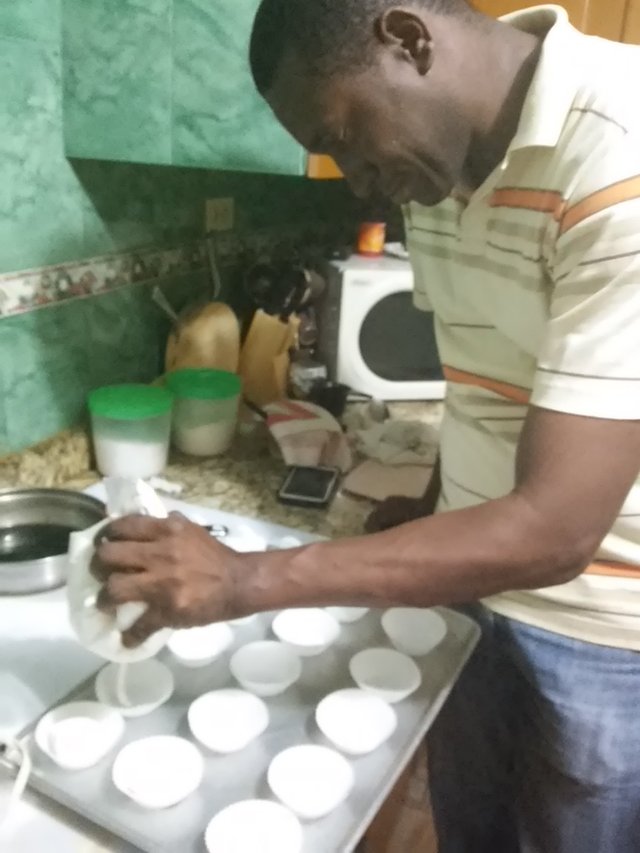 Aprendiendo ···· Learning

El tio kiko nos enseña primero como se hace, para que la mezcla nos caiga adentro de los capacillos, nos facilitamos con una manga pastelera, es el método mas practico para enseñarle a los niños
Se cocinan en el horno hasta ver que se secan y agarran una consistencia dura, una vez listos le quitamos los capacillos para degustar
Uncle Kiko first teaches us how to make the mixture fall into the wax paper container, we facilitate with a piping bag, is the most practical method to teach children

They are cooked in the oven until they are dry and have a hard consistency, once they are ready we remove the wax paper container for tasting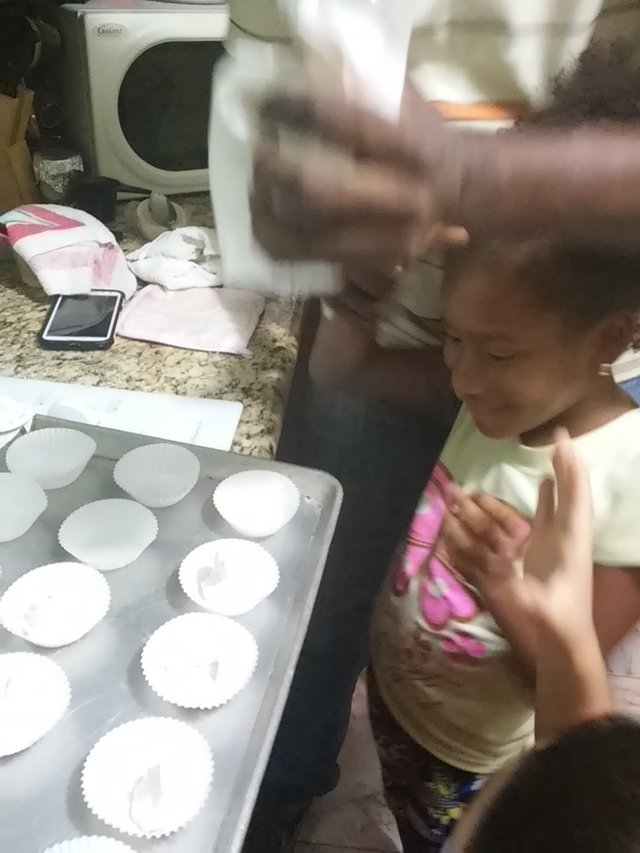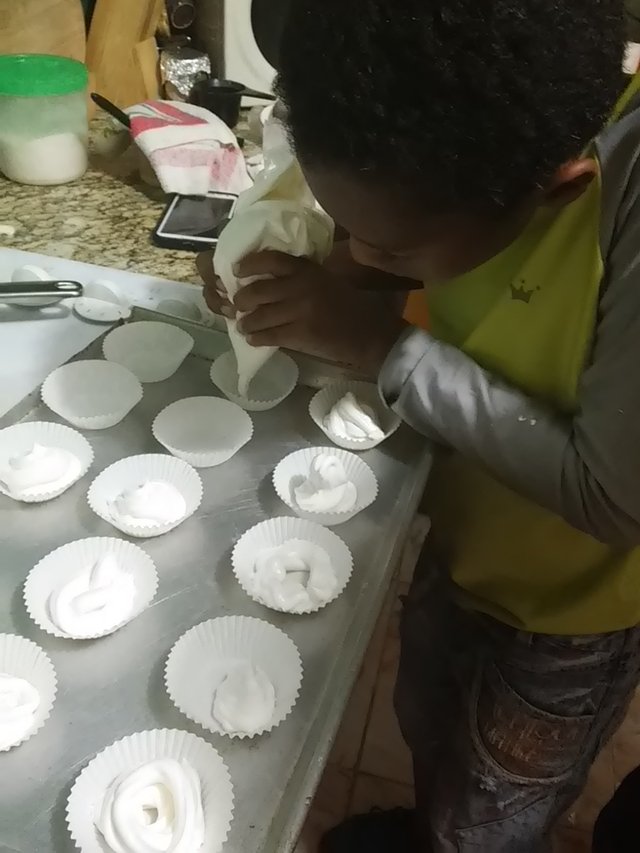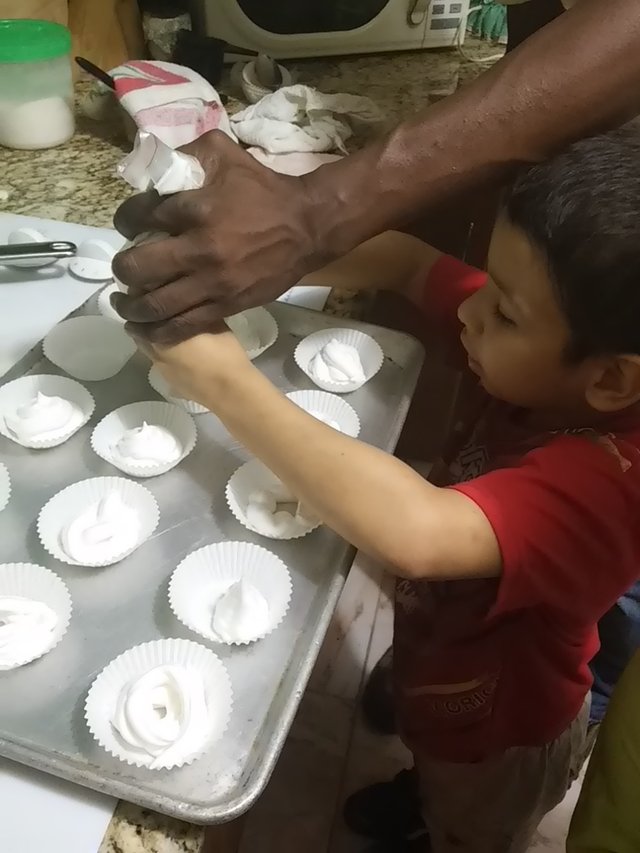 La practica hace al maestro ···· Practice makes perfect

Fueron pasando uno tras otro, con ayuda del tío kiko por supuesto, tratando de hacer los giros correctos y no hacer desastre, estos niños se esforzaron por aprender y se divirtieron como nunca
Lo mejor es la recompensa, ricos suspiros para merendar
Gracias querido lector, comunidad por el apoyo brindado, espero hayan disfrutado de este post, hasta una próxima publicación, sugarelys.
They went through one after another, with the help of Uncle Kiko of course, trying to make the right turns and not make a mess, these children struggled to learn and had the time of their lives.

The best thing is the reward, rich snacking sigh

Thank you dear reader, community for your support, I hope you enjoyed this post, until a next publication, sugarelys.