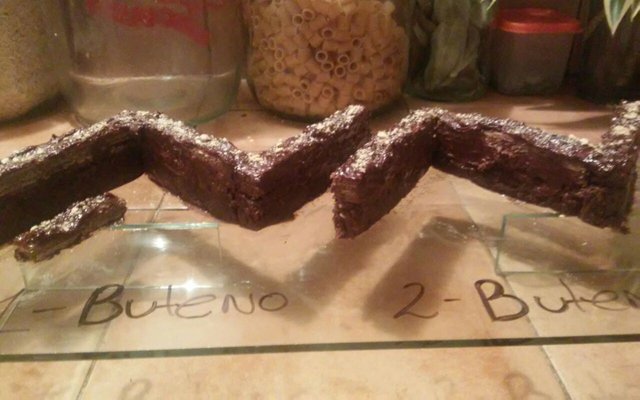 Saludos querida comunidad ···· Greetings dear community

Bienvenidos a un nuevo post, en esta mañana les hablare de una tarea especial
Mi profesora de química decidió mandar una actividad para la casa, representar al buteno de manera creativa, como ya me conocen, saben que amo la repostería, entonces decidí realizar esta tarea con mucho chocolate
Pero que es un buteno ?
Buteno: Hidrocarburo gaseoso incoloro que se emplea para obtener combustible y en distintas reacciones químicas esta formado por 4 átomos de carbono y 8 átomos de hidrógeno
Welcome to a new post, this morning I'll tell you about a special assignment

My chemistry teacher decided to send an activity for the house, to represent butene in a creative way, as you know me, you know I love pastry, so I decided to do this task with a lot of chocolate

But what's a butene?

Butene: Colorless gaseous hydrocarbon used to obtain fuel and in different chemical reactions it is formed by 4 carbon atoms and 8 hydrogen atoms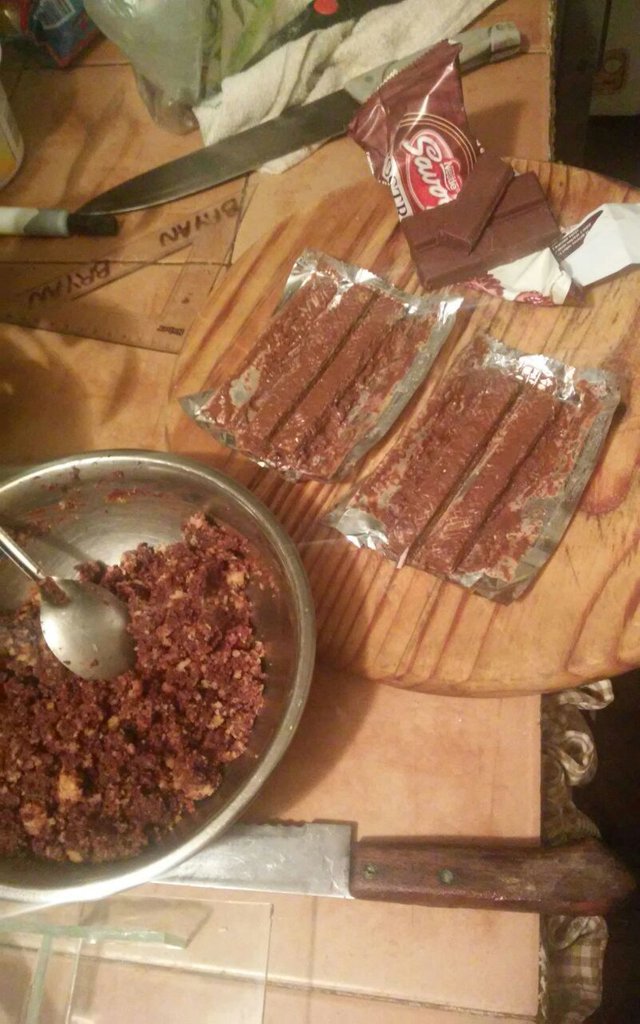 Proceso de elaboración ···· Elaboration process

Mi mama y yo salimos a la tienda de dulces para observar que materiales podríamos utilizar
Nos encanta el chocolate, así que fue nuestra primera opción, luego compramos galletas, agarramos un paquete de galletas sin abrir lo envolvimos en un pañuelo para pisarlo con una piedra, luego esos trozos de galleta le agregamos maní pisado previamente pasado por el mismo proceso, habían varias opciones como nueces o pistachos, pero a mi me gusta el maní con chocolate

Una regla ( de mi hermano ), cuchillo y un plato trasparente para que se pueda ver el trabajo
My mom and I went out to the candy store to see what materials we could use

We love chocolate, so it was our first choice, then we bought cookies, we took a package of cookies without opening it and wrapped it in a handkerchief to step on it with a stone, then those pieces of cookie added peanuts previously stepped on by the same process, there were several options like nuts or pistachios, but I like peanuts with chocolate

A ruler (my brother's), knife and a transparent plate so you can see the work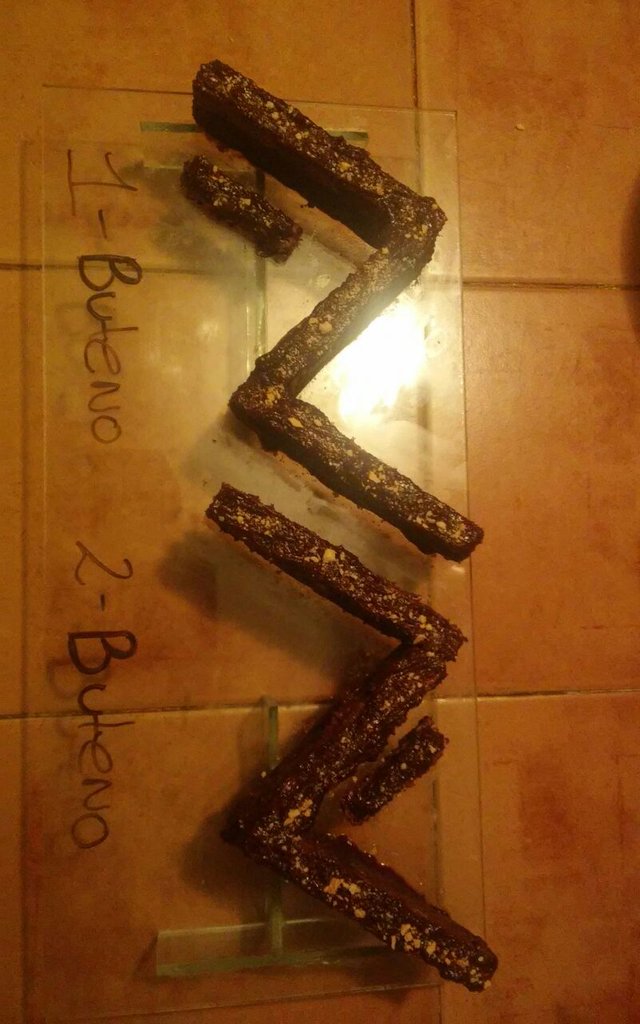 Por ultimo ···· Finally

Con la regla formamos rectángulos largos y medimos los cortes para que queden lo mas parecidos posible
Al llegar al salón de clases todos habían utilizado materiales distintos para realizar su demostración, madera, anime, plástico, comida salada o dulce como yo lo hice
Amo el chocolate, en mi familia el cacao es una tradición de años, por que no incluirlo en mis estudios ? Luego compartí el postre con mis compañeros y profesora
Gracias querida comunidad por el apoyo que me brindan, hasta una próxima publicación, sugarelys.
With the ruler we form long rectangles and measure the cuts to make them as similar as possible

By the time they arrived at the classroom everyone had used different materials to make their demonstration, wood, anime, plastic, salty or sweet food as I did

I love chocolate, in my family cocoa is a tradition of years, why not include it in my studies ? Then I shared the dessert with my classmates and teacher

Thank you dear community for your support, until a next publication, sugarelys.