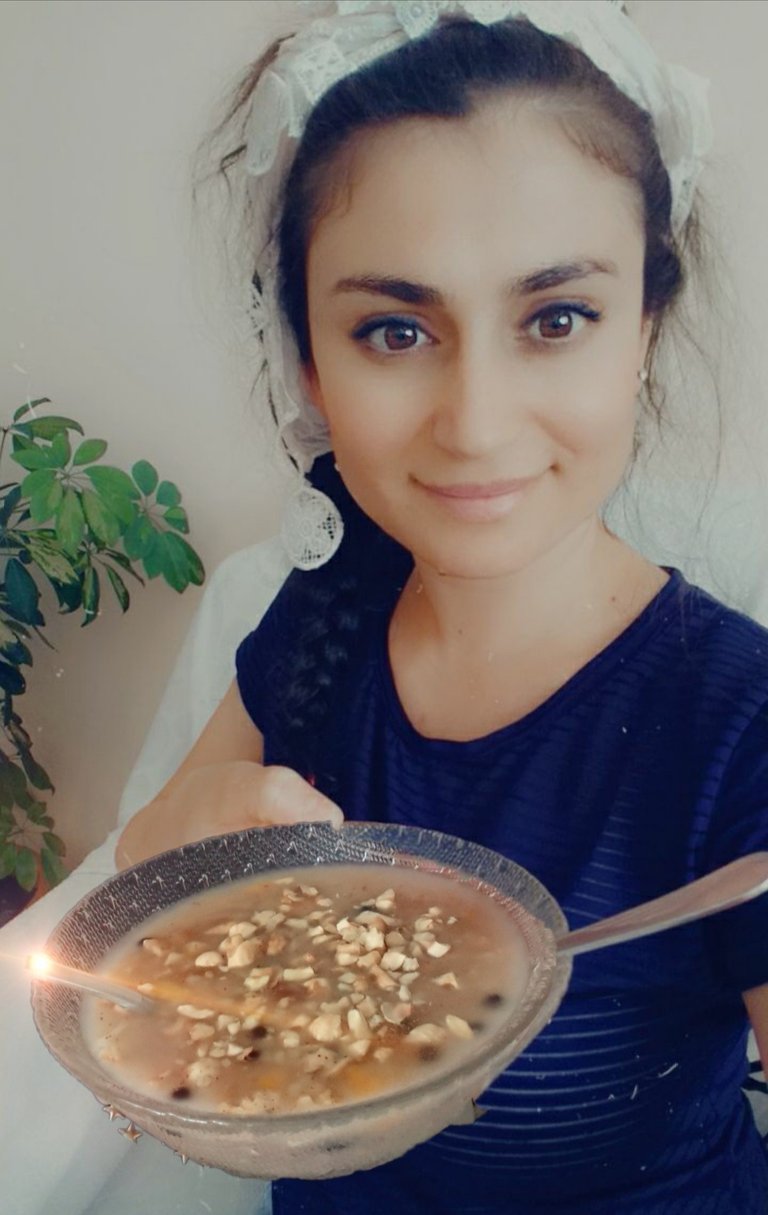 Hello friends ✋
Today I will tell you about a soup of Turkish cuisine. I mentioned the salty one earlier. This is the recipe for soup that is sweet
It may seem strange to you to use the words soup and dessert in the same sentence, but I should note that it tastes great 😋
I shared the story of this soup in another post. I move on to the recipe for the soup, which is as interesting as its story.
Ingredients for sweet Ashura soup:
Chickpeas, beans, split, nuts, peanuts, figs, walnuts, apricots, grapes, cinnamon, sugar, salt and water.
Some things in life are as interesting as thinking of chickpeas and beans in a sweet soup 😄🙈
We start Ashura at night. We soak wheat, beans and chickpeas in water from the evening.
Boil the beans and chickpeas in separate pots for 1 hour. In a large saucepan, we boil the wheat.
After boiling the wheat, add the chickpeas and beans, respectively, and boil for another 15 minutes.
Add the grapes and apricots, which we soak in water, and boil for another 10 minutes. Then add the nuts and mix.
We add the last sugar and boil it for a while.
After making sure that it is cooked, if the sugar and consistency are in place, close the bottom of the stove and let it cool for a while.
You can put it in bowls and decorate it as you like. You can use pomegranate, hazelnut or walnut, cinnamon as decoration material.🙏😋
This recipe is from my mother-in-law's recipe🙂
I wish everyone health 🙏
I wish all the best 🎈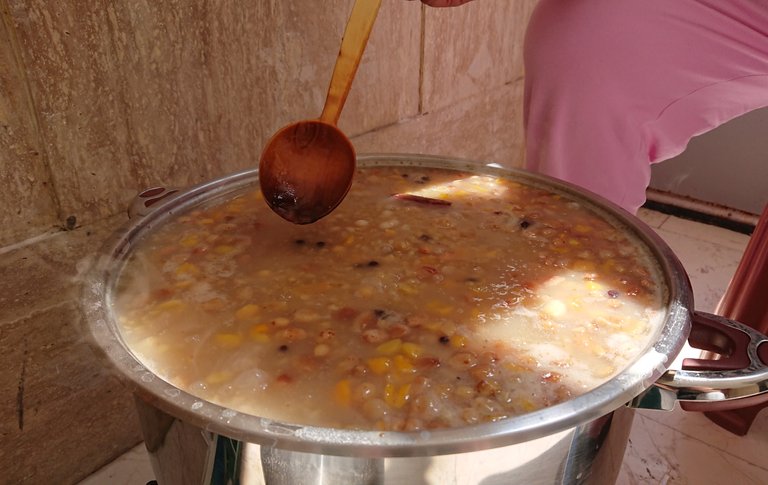 Merhabalar ...
Bugün size türk mutfağına ait bir çorbadan bahsedeceğim. Daha önce tuzlu olandan bahsetmiştim. Bu tatlı olan çorba tarifi 😋
Çorba ve tatlı kelimelerini aynı cümlede kullanmak size de tuhaf gelebilir fakat mükemmel bir tadı olduğunu belirtmeliyim.
Bu çorbanın hikayesini başka bir postta paylaşmıştım. Hikayesi kadar kendisi de ilginç olan çorbanın tarifine geçiyorum.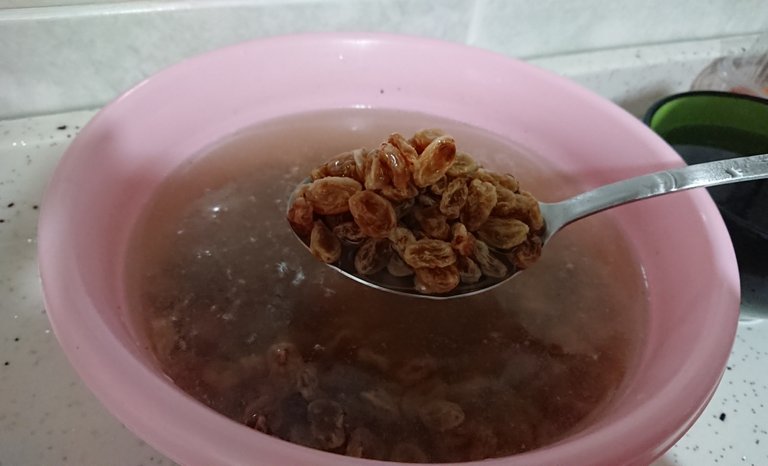 Tatlı aşure çorbası için gereken malzemeler:
Nohut, fasülye, yarma, fındık, fıstık, incir, ceviz, kayısı, üzüm, tarçın, şeker, tuz ve su. 🙂
Hayatta ki bazı şeyler nohut ve fasülyeyi tatlı bir çorbada düşünmek kadar ilginç 😄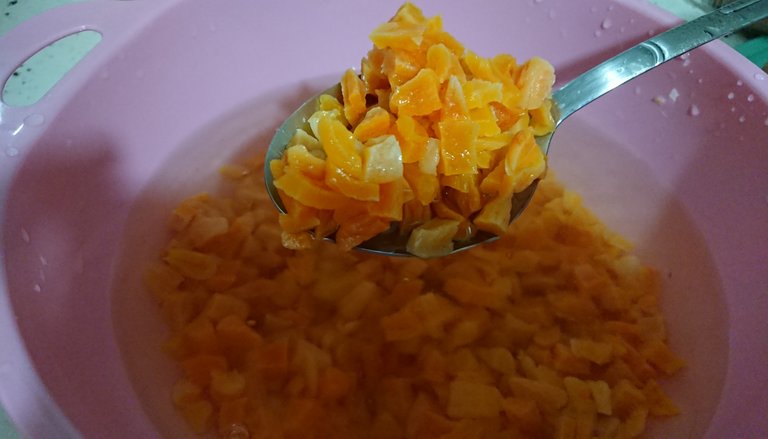 Aşure yapmaya geceden başlıyoruz. Buğday, fasülye ve nohutu akşamdan suda bekletiyoruz.
Sabaha kadar suda bekleyen fasülye ve nohutu sabah ayrı tencerelerde 1 saat haşlıyoruz. Geniş bir tencerede ise buğdayı haşlıyoruz.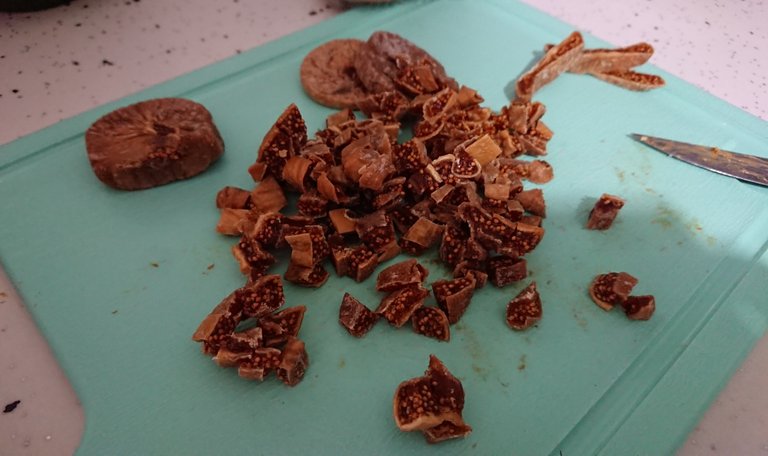 Buğday kaynadıktan sonra sırasıyla nohut ve fasulyeyi ilave edip 15 dk daha kaynatıyoruz.
Suda beklettiğimiz üzüm ve kayısıyı da ilave edip 10 dk daha kaynatıyoruz. Daha sonra kuruyemişi ekleyip karıştırıyoruz.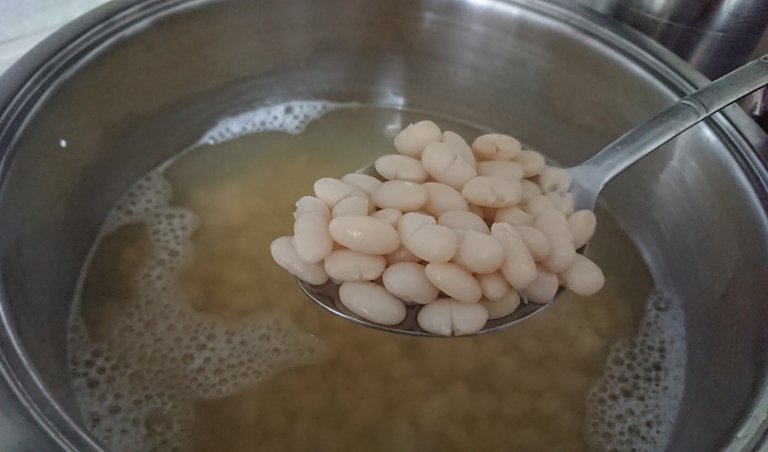 Suyu ve şekeri sizin tercihinize bağlı
En son şekerini ekliyoruz ve bir süre daha kaynatıyoruz.
Tüm malzemelerin birbiri ile özleşmesi gerekiyor.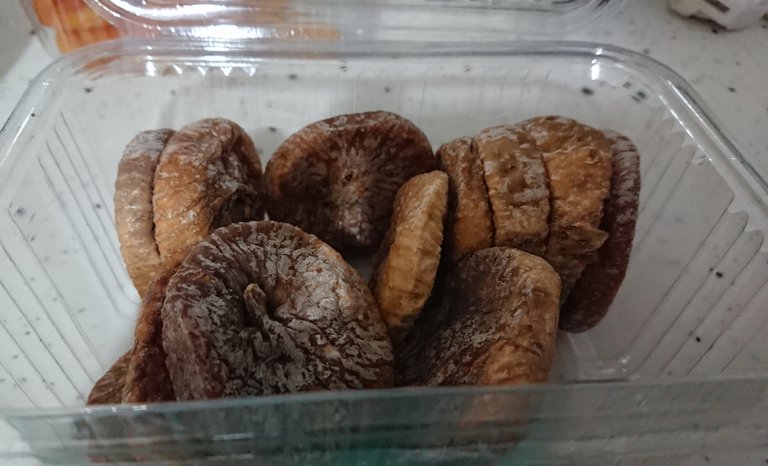 Piştiğinden emin olduktan sonra şekeri ve kıvamı yerinde ise ocapın altını kapatıp bir süre soğumaya bırakıyoruz.
Kaselere koyup üstünü dilediğiniz gibi süsleyebilirsiz .
Nar, fındık veya ceviz, tarçın ile tadı daha da enfes bir öırba haline geliyor..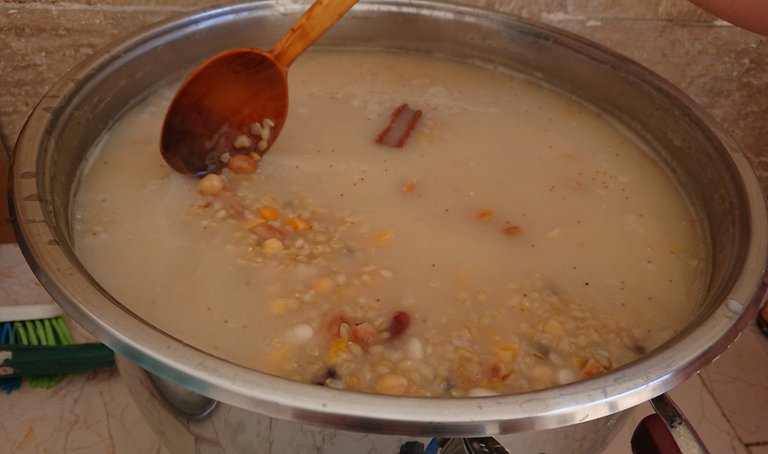 Bu bizim ülkemizde bir gelenek. Bu yüzden her sene yapmaya çalışıyoruz. Geleneklerimize sahip çıkıyoruz.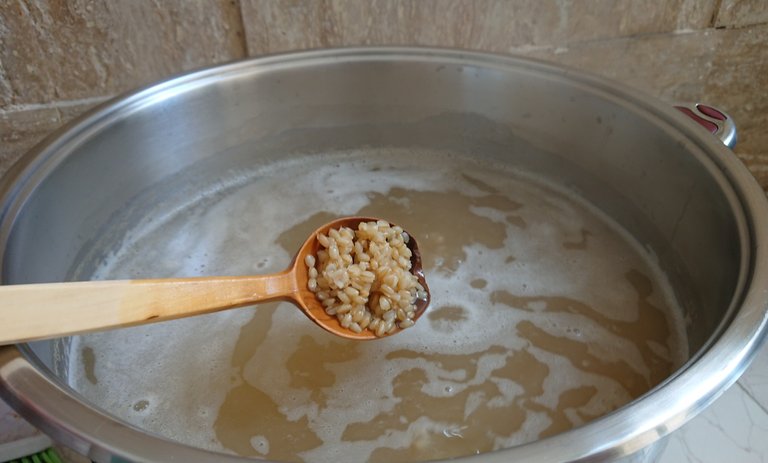 Her seferinde annelerimizin yapıp önümüze koyduğu çorbayı ilk defa yapım aşamasında bu kadar yakından gördüm...
Muhtemelen kendim de yapacağım.
Bu kayınvalidemin tarifinden. 😋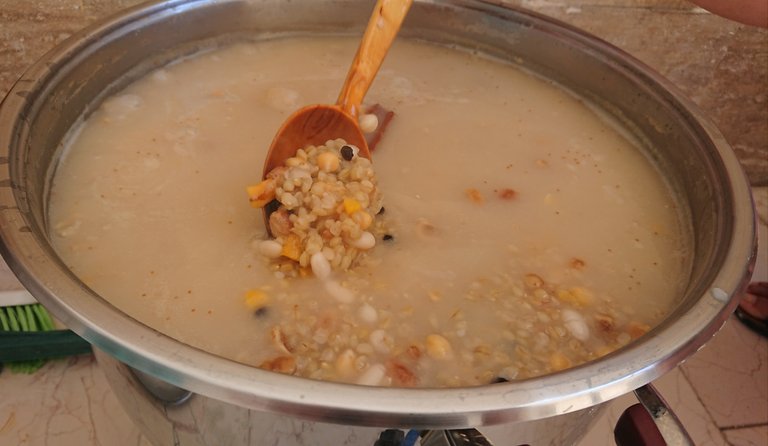 Sonrasında afiyet ile yiyeceğiz 🙂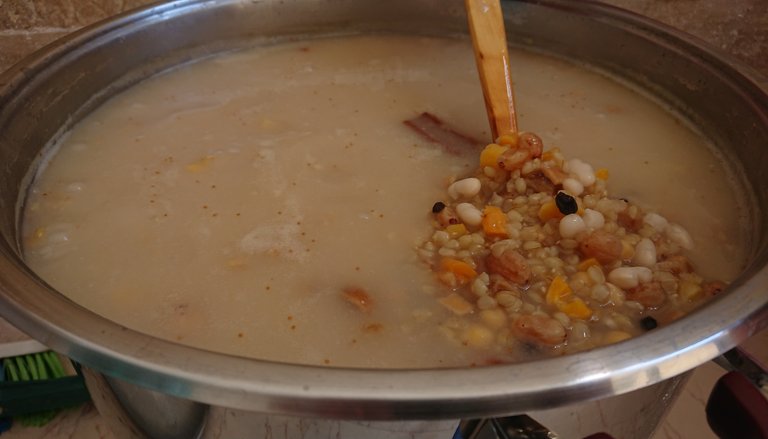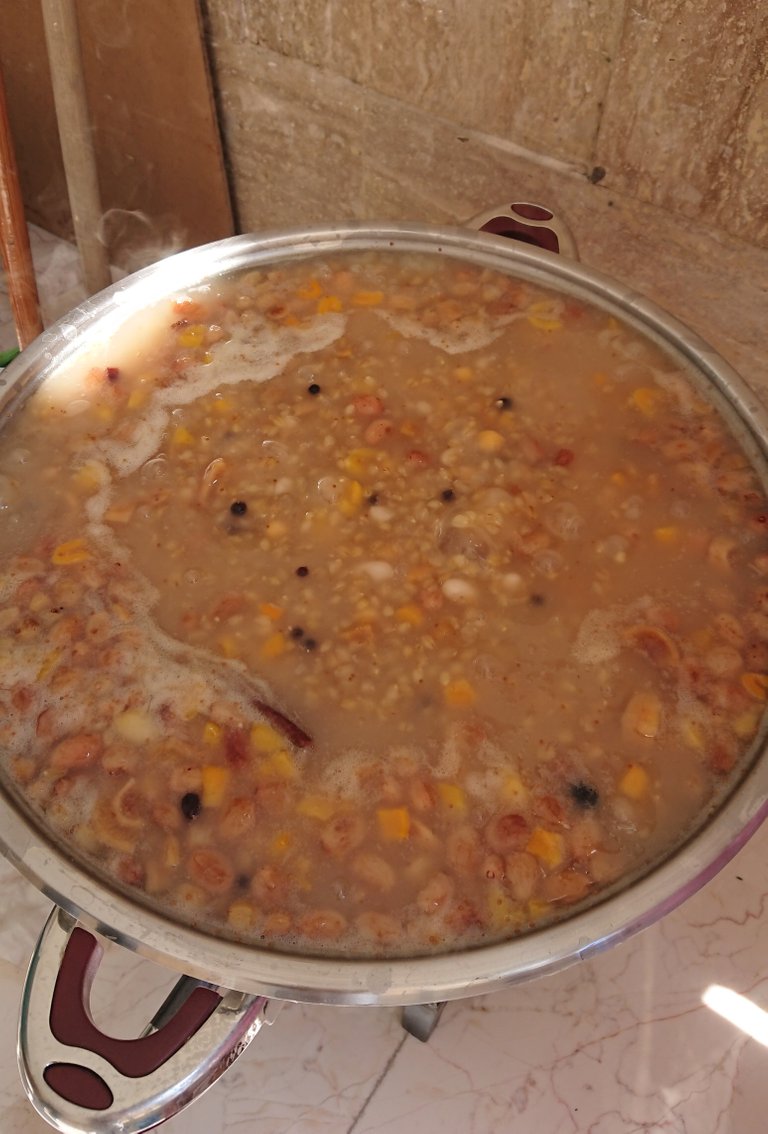 Herkese sağlık dilerim
Her şey gönlünüzce olsun 🎈