---
Hi friends, this is my participation in this incredible contest of my friend
@qurator
, which invites us to show a recipe according the topic of the week, for this great Top Chef contest on Wednesdays which consists of pasta!
Today prepare a short pasta with chards and cheese, easy and healthy, since chards have many vitamins and minerals. Also, among the most important benefits of this vegetable is to help maintain a healthy intestine, so including it in our daily diet is highly recommended.

---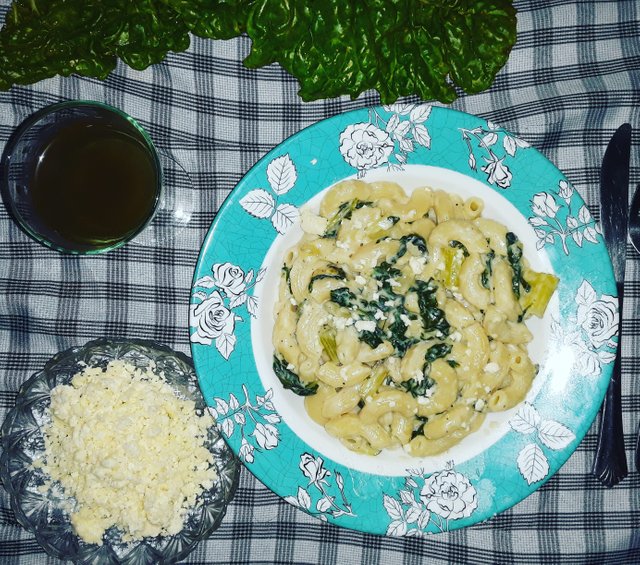 ---
---
Ingredients: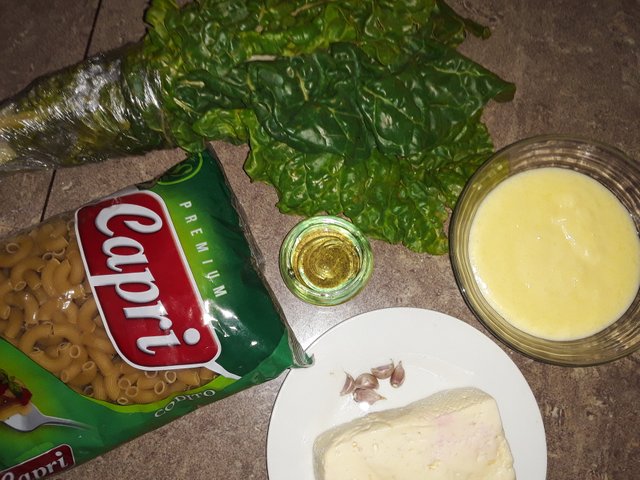 2 cups of pasta
1 cup of cream
50 gr cheese
Chard
1 pinch of pepper
1 pinch of salt
Oil
---
Instrutions:
---
In a pot with boiling water and salt, cook the chard leaves and the stems cut into small pieces over medium heat for 20 minutes. When ready, drain everything and cut it finely.
---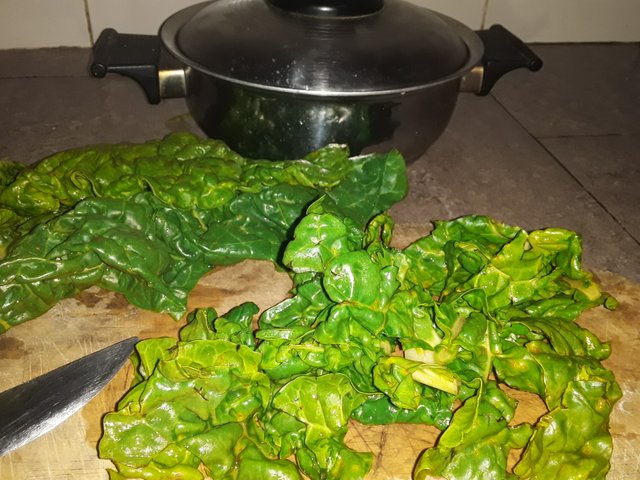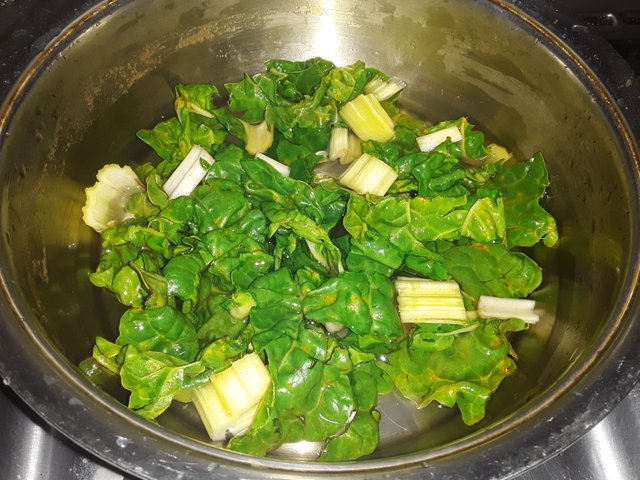 ---
In a pan with oil, add the chards and sauté them a little. Then add the finely chopped garlic and fry over low heat for 5 minutes.
---
---
It's time to add the cream and cook at very low heat for 8 more minutes. Salt and pepper to taste.
---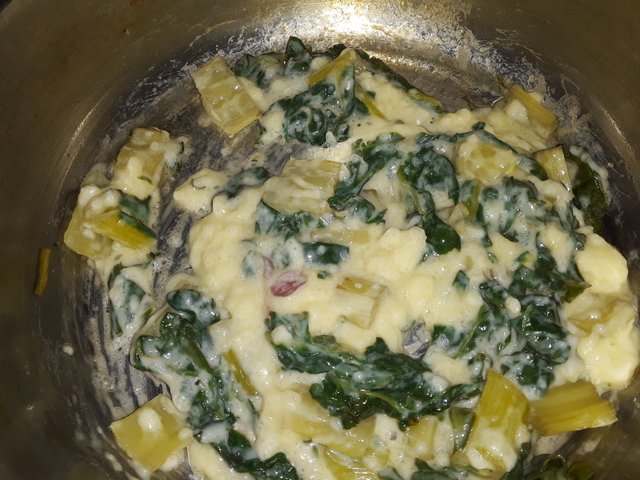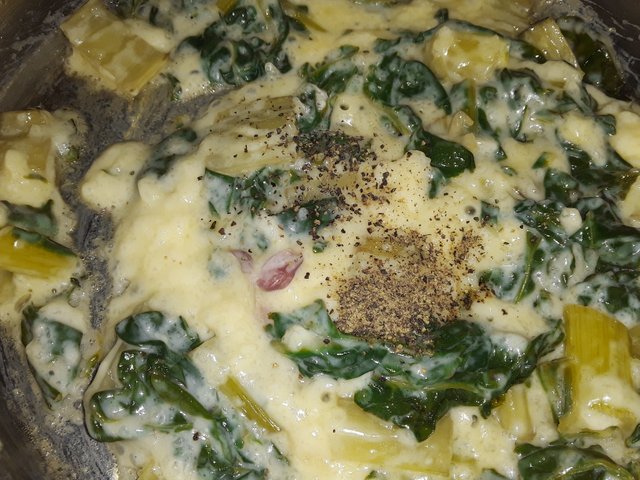 ---
Separately, in a pot with boiling water and salt, cook the pasta until al dente.
---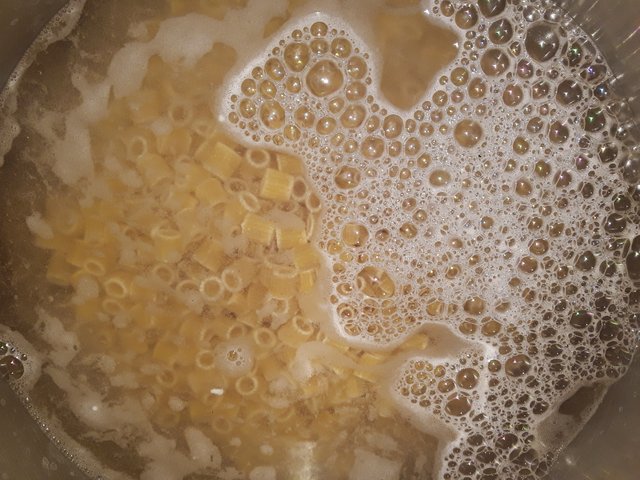 ---
Add the pasta and cheese to the pan with the chard sauce and mix everything well.
---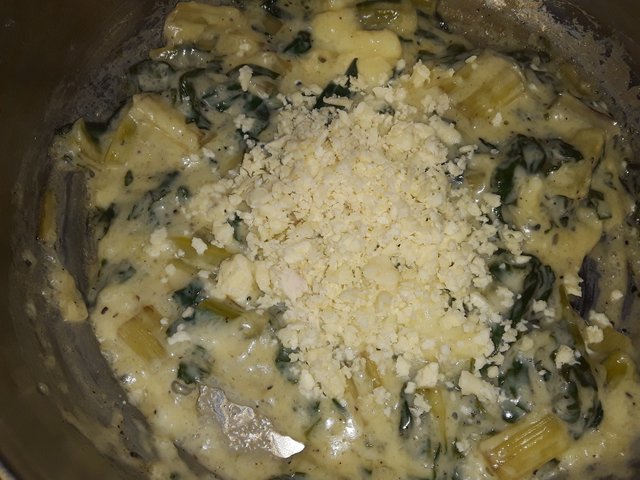 ---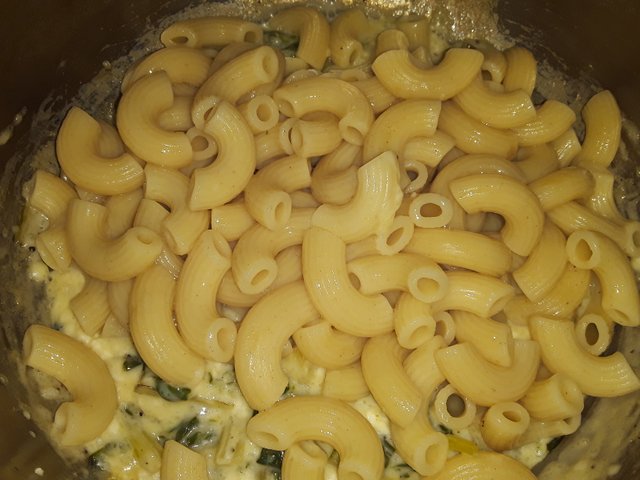 ---
Finally, serve her pasta with chard and cheese and enjoy this exquisite dish.

---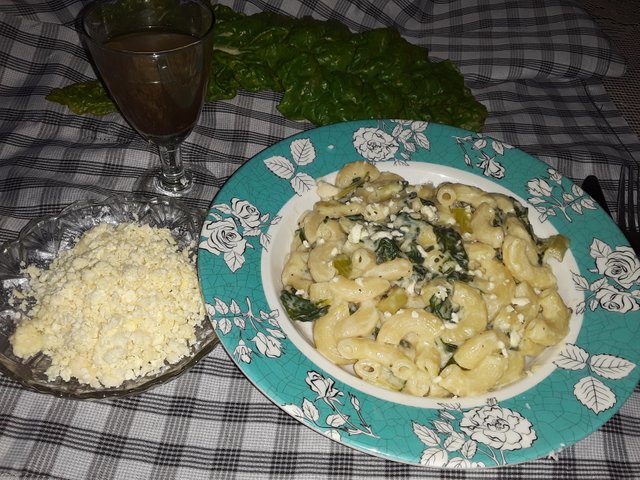 ---
I invite my friends @marybellrg, @carla.spain, @lucianav to join the challenge.
Camera: Samsung j core 2 cellphone
Location: Venezuela / Cumana/Sucre
Author: @wendyth16
---