Since everyone wanted to have simple dinner like sandwiches, I went for chicken floss butter sandwich. I still have two containers of chicken floss from Chinese New Year, all because my husband was being kind to support a lady who sold it to us while we were eating at the table. The lady was so happy because Chinese New Year was over and she just wanted to clear her stock.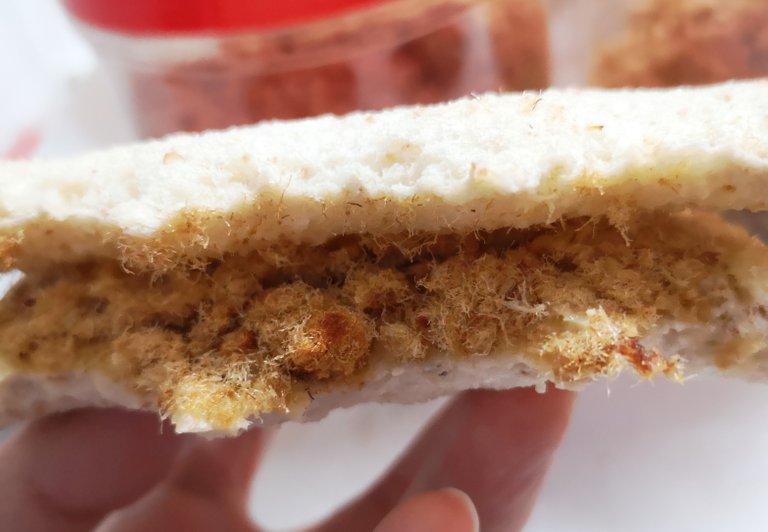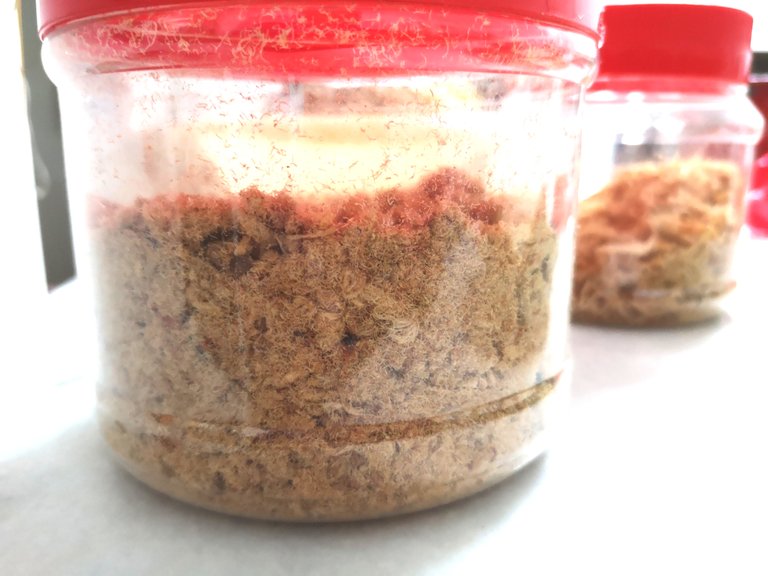 .
My friend who knew how to make this taught me roughly the process of making chicken floss, although I have never made one. Basically, chicken floss is made by boiling chunks of chicken breast meat in a pot (of water with seasoning like soy sauce, oyster sauce, salt, sugar, cinnamon and star anise) until the water is almost dry. This step takes some time. Then, take out the meat and place them in pan (best to use non-stick pan) while continue stirring under low heat. While stirring, you also to break down the meat muscle apart. This is a long process which needs a lot of patience. At the end of the process, you will have the meat floss. Fluffy.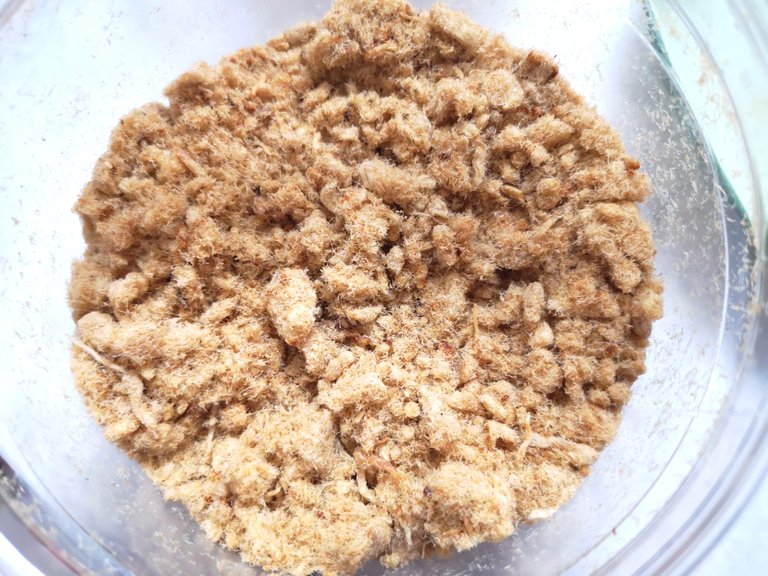 Some people double up the process by putting all the floss into blender to pulse it to become cottony. AND THEN, put the cotton meat back to pan to stir fry at low heat again till truly cottony and fluffy. This group of people has high level of patience.
.
A tedious cooking, so I will never bring myself to do it. I rather buy although a bit expensive, but we pay for the time and effort put in. If I cook by myself, I may end up using that chunks of meat for wraps before it becomes floss. Haha.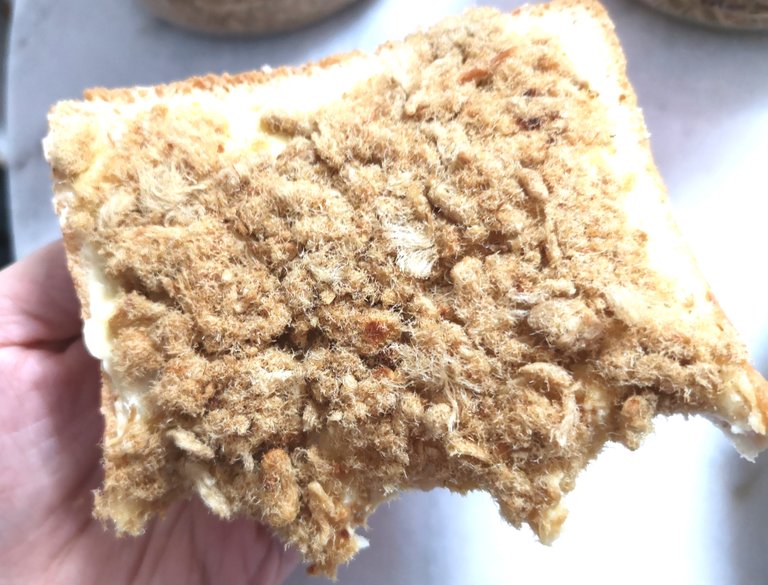 We love to use chicken floss on bread (must combo with better, on buns, and also especially with plain congee. Some even eat as it is as snacks like how we eat nuts. But for now, let's eat chicken floss sandwich with a thick layer of butter. Very yummy!
Oh, besides using chicken, we can use pork and fish too. The best fish floss is salmon floss which now is very popular food to sell. Busy mothers with young toddler love to buy this.
---
Thank you for reading. Take care.

❤️Love from me❤️