Hello guyzz....today i woke up at 5 o'clock in the morning and go for a long walk with my hubby...we came back about 35 minutes and then i just freshen up and brushed my teeth.. then i went to my inlaws' room and touched their feet.. after it i went to my room, just to saw my son that he is awake or no? But he was sleeping. So i came down and went to the kitchen for breakfast.. today i have to made some heavy dish beacuse my hubby has some work on our field and whenever he went to the field, he just forgot about all the things and about his hunger also. So i made something heavy dish so he can manage it at long time.
And i took the gram for soaking last night. So i can made this easily.
Firstly i made the dough for bhatoore and placed it on side to get set it. Then i made the chhole... The flavour is too good in looking in the chhole. It is a heavy breakfast so we have not need to ate food for a long time....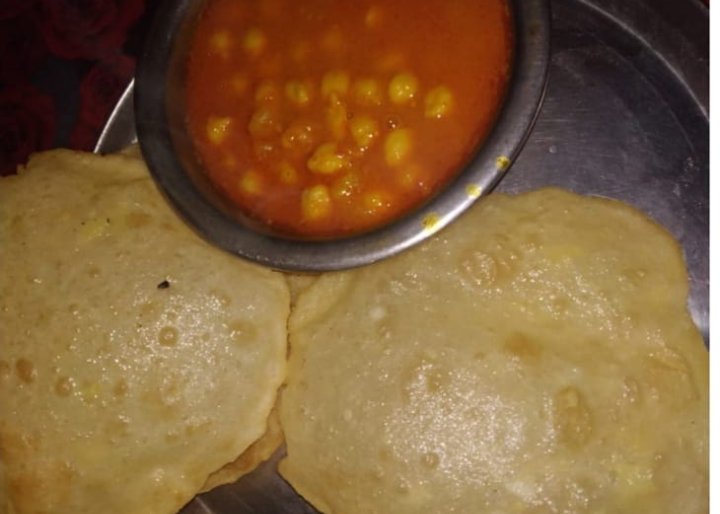 When the breakfast is ready i gave it to everyone and after ate the breakfast my hubby left for his farm, he has work of bowing paddy so he left early because the weather is too hot and the labour didn't work in the sunny weather.
After it i cleaned the utensils and kitchen and then i told to my son that he sat with me and did some study. He did the same and i taught him some another meanings and some words. Then i bathed him and wore cotton clothes and he go outside to play.
Then i took a shower and then worshipped and went to my room coz i felt headache, so i take a painkiller which named combiflame and took some rest.....
when i felt some relax so i came out from my room and sat with my mother-in-law..... The breakfast was heavy today so i made the lunch sometime later. We talked about 30 minutes and i felt very well. Then i used my mobile and opened my insta account and gave reply of the unseen messages which are pending from the last night.....
Then later i made the lunch and gave to my inlaws , they did their lunch and then i called my hubby and told him to came at home and ate his food because it was 3 o'clock.. it was too late so he was came for food. We ate the food together and my son also ate the food with us. Then he took the rest for 30 minutes and go to farm again because the work has not completed yet. So i felt sleepy so i slept with my son for 2 hours. When i awke it was almost dark so i went to terrace for sometime.. i just feel happy to go their because everyone at their terrace at this time so the moment was too good.....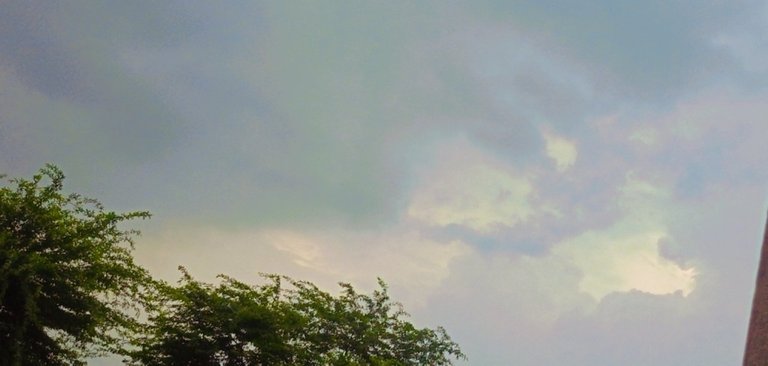 ---
Posted via proofofbrain.io