Hello. Today I would love to share review of a coffee shop. There are a lot of coffee shops here, and one of them is Town Coffee though the location of the coffee shop is not in a town, but it's just in a village in Bener Meriah District of Aceh Province. Bener Meriah is one of districts in Gayo Highlands. Bener Meriah is the largest region which produce arabica coffee in Indonesia.
Today I am going to try sanger of Town Coffee. Sanger is a special made coffee, which is espresso coffee mixed with a little bit creamy milk. The taste of coffee is much stronger than milk. It's actually not a coffee-milk. It's sanger. Coffee is much dominant than milk. We could order sanger at any coffee shop in Aceh.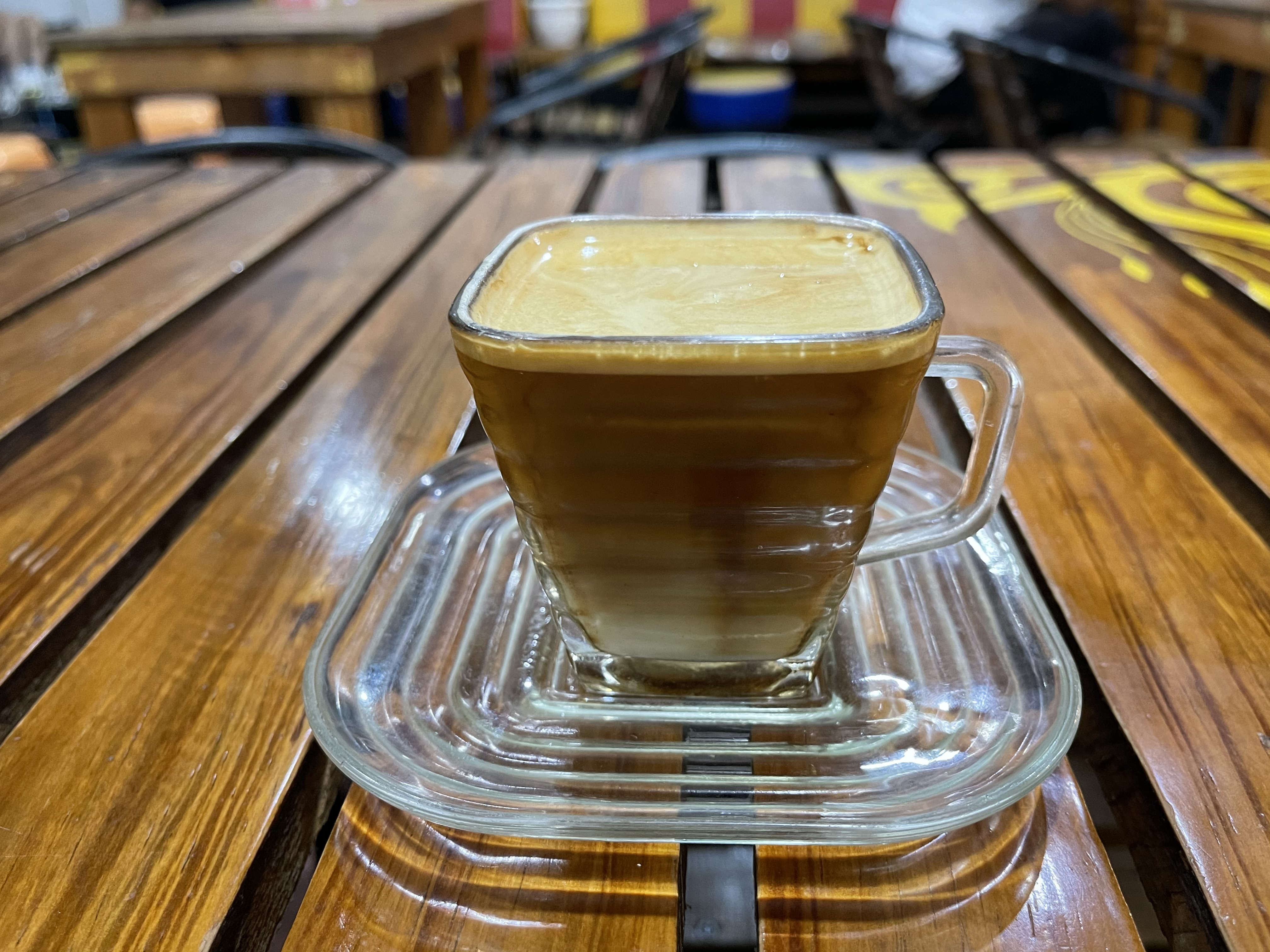 Town Coffee is a simple coffee shop, with an expresso machine, a grinder and other stuffs for a proper coffee shop. The espresso machine is Orchestrale type Nota 1 Group. It's an Italian made expresso machine. The barista is a handsome and friendly boy.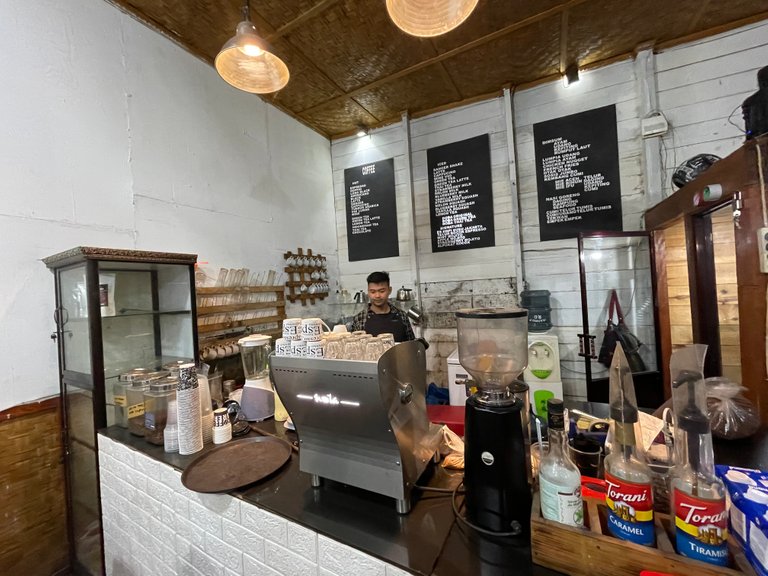 I walked close to the bar, and I took some photos when barista making my sanger. It's arabica coffee which is just fine grounded. The beans were roasted medium to dark.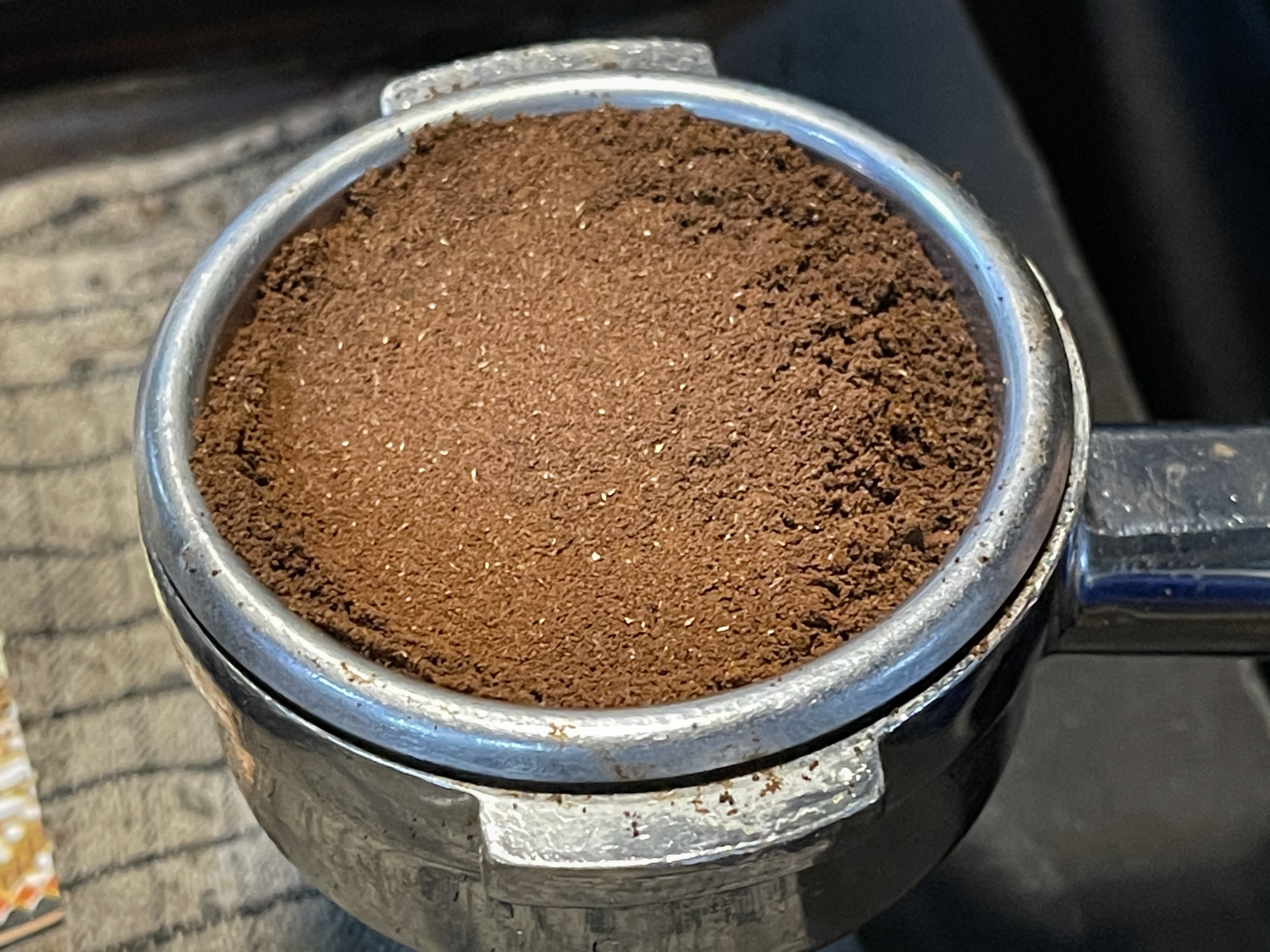 Then he tapped the coffee and placed it on the espresso machine. He looked so professionally in making coffee-sanger.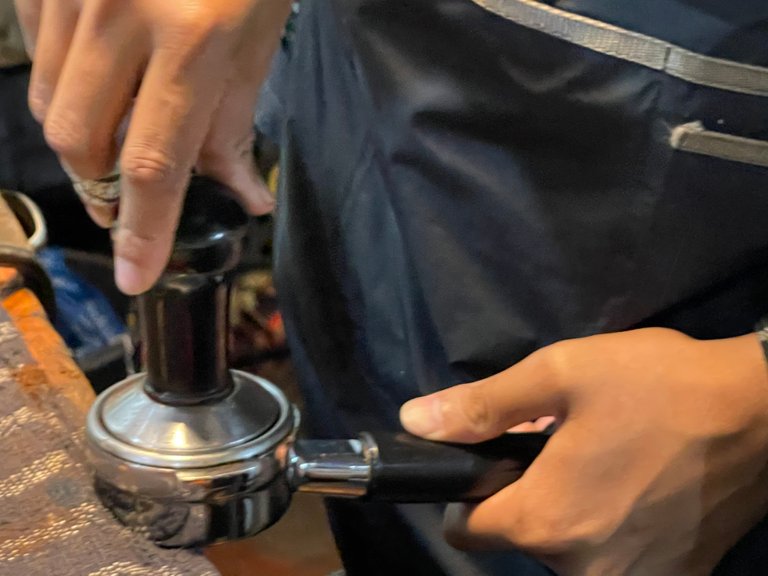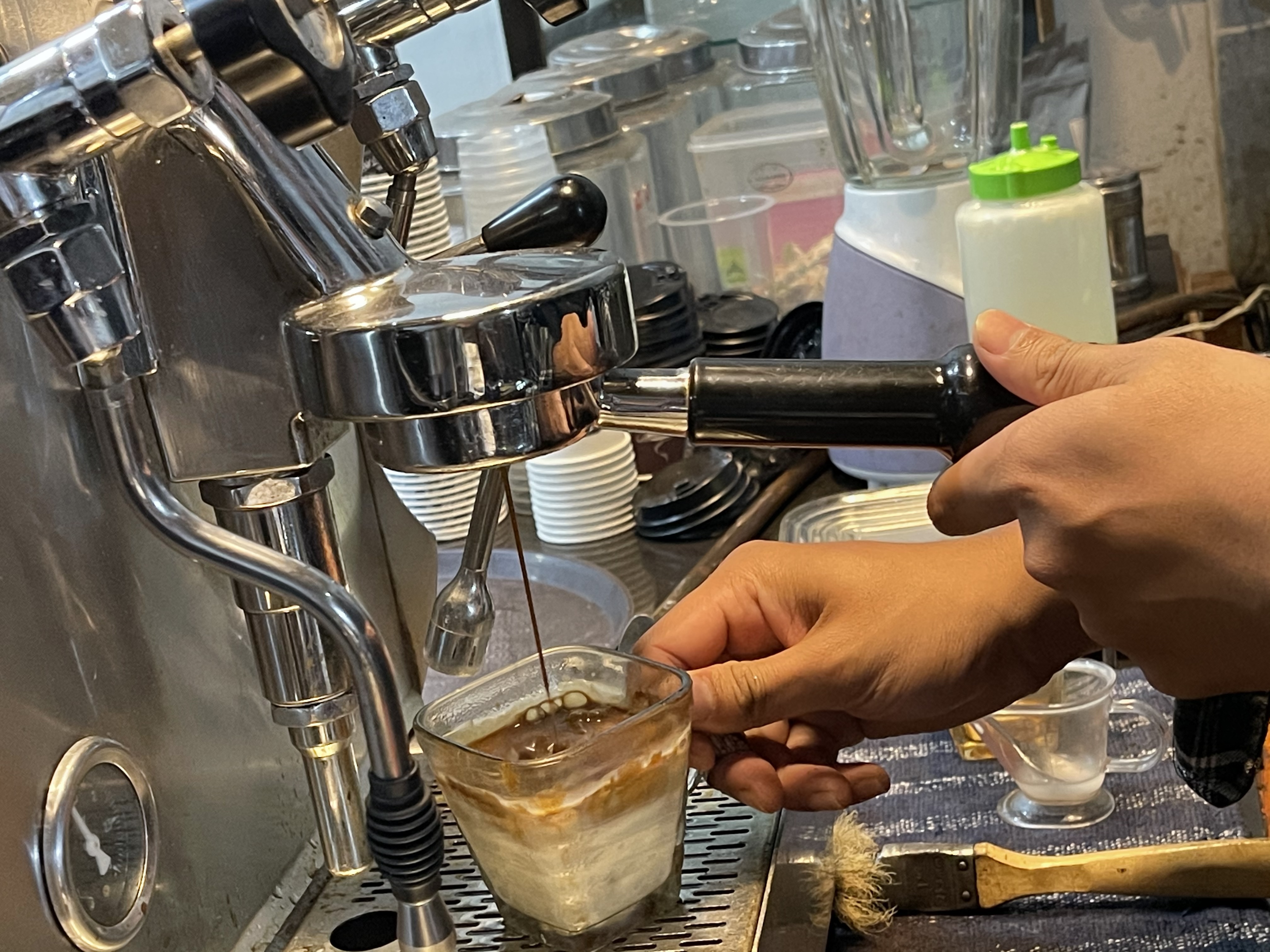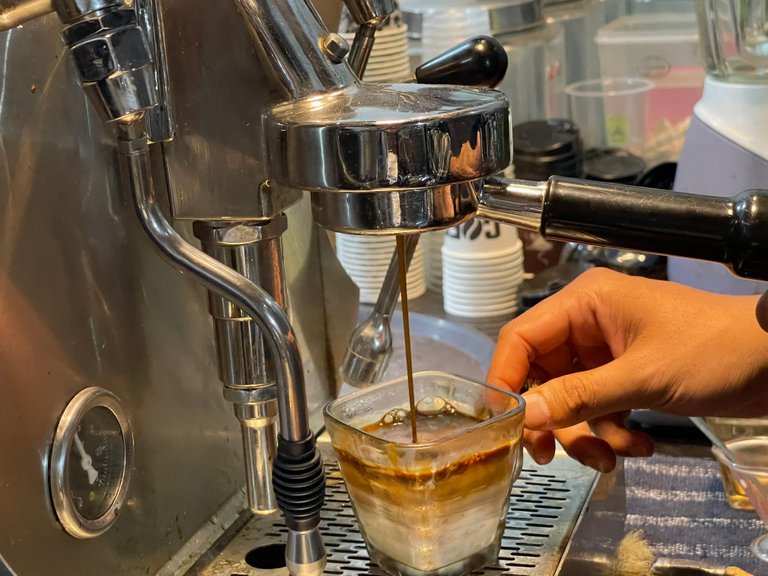 I was back to my table and waiting for my coffee. And look, the barista just served sanger for me. I can hardly wait to sip the sanger.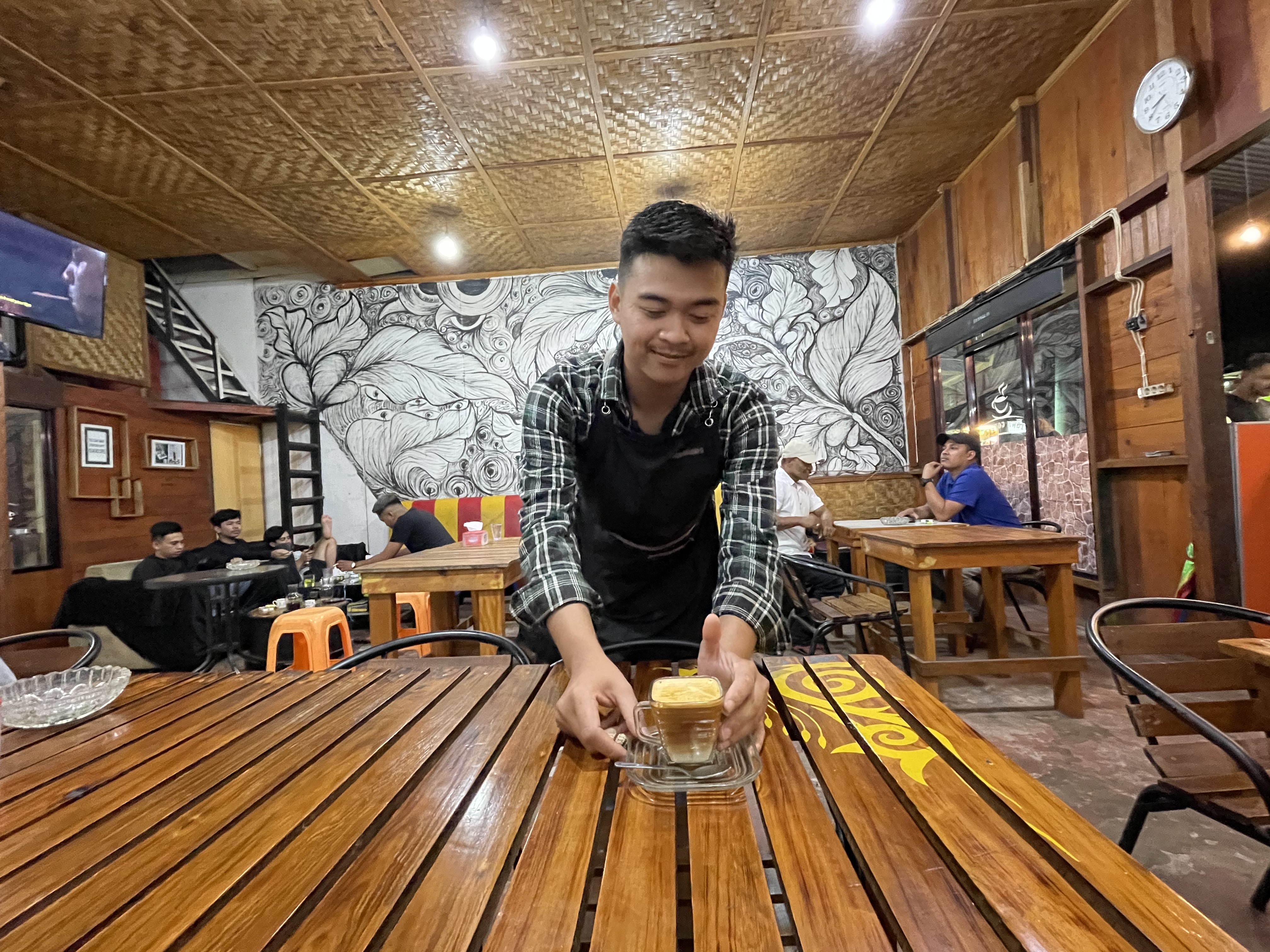 Here it was! What a sanger! It looked so tasty.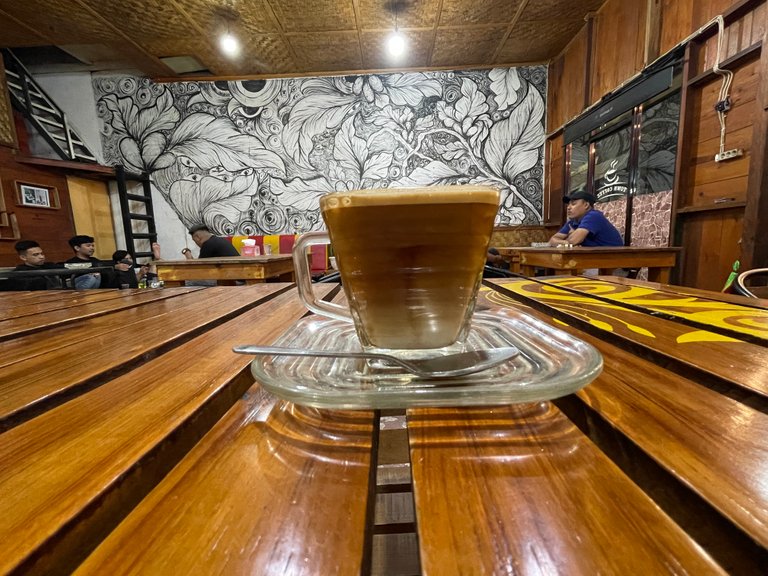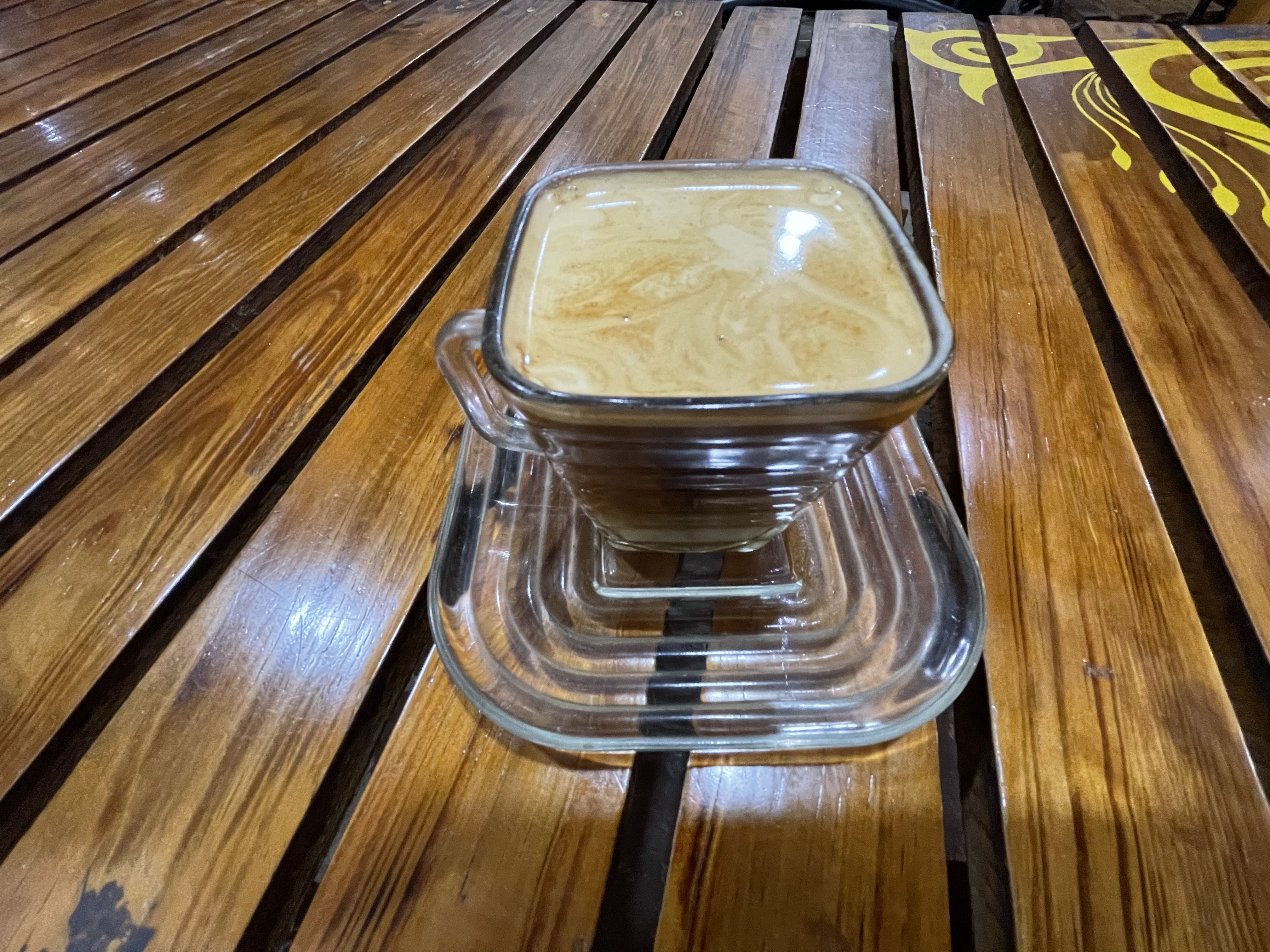 Yeah, then I sipped it. Honestly, it's really delivering a great taste. I would love to drink sanger here again next time.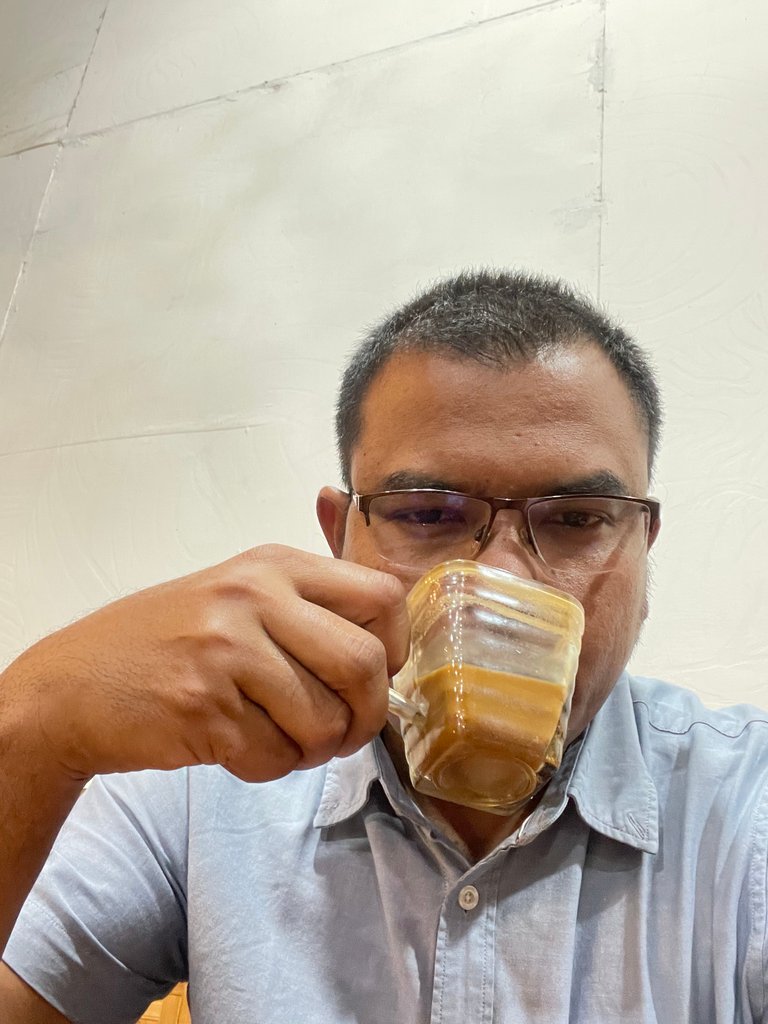 Some costumers were also enjoying their coffee. Sanger is the most favorite menu here. As you could see on the pictures that the coffee shop is simple, wooden made chair and table, and with a simple decoration as well. There is a television hanging there, as we love to watch live broadcast of football game.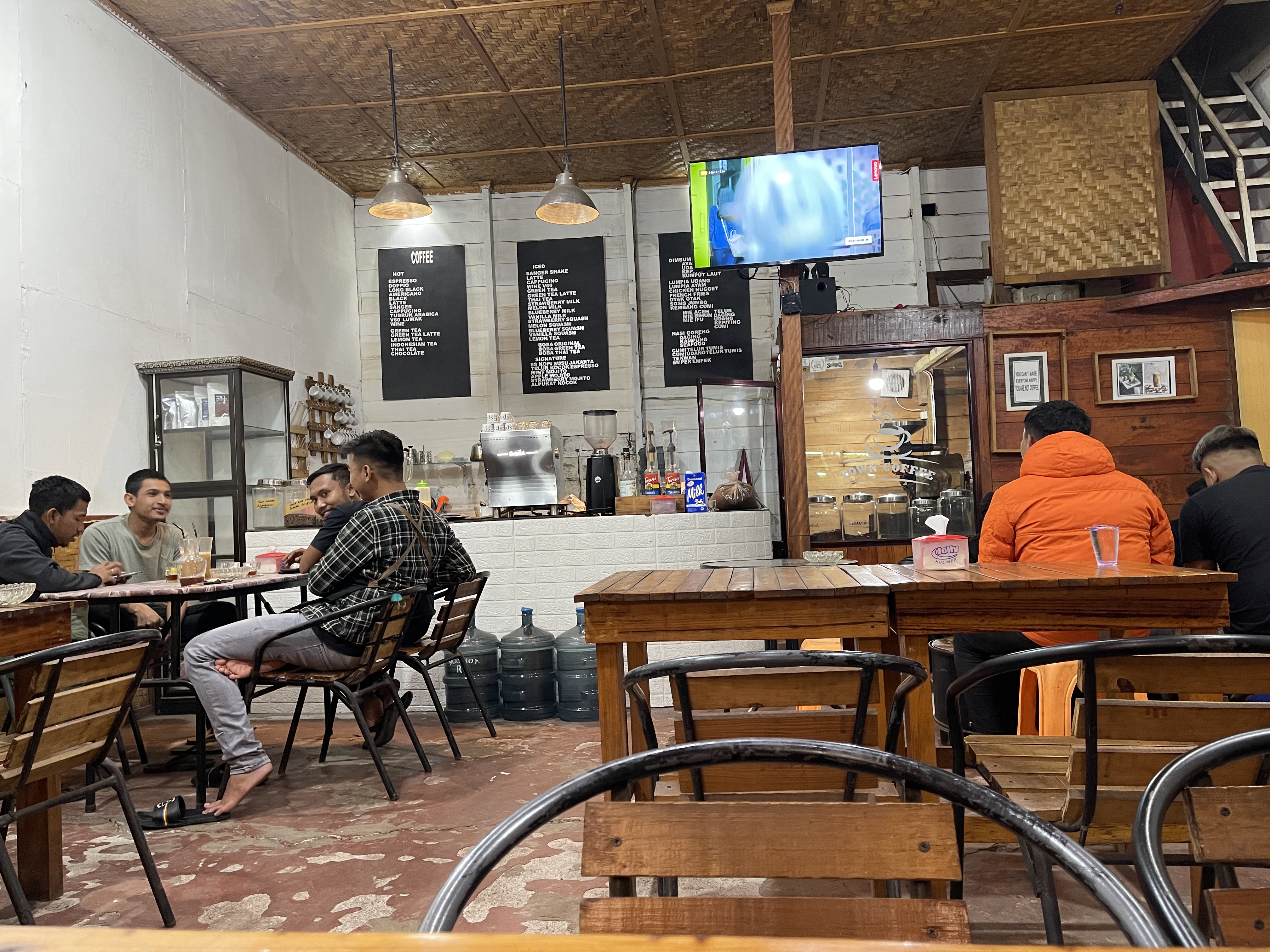 We could also see a mural on the wall.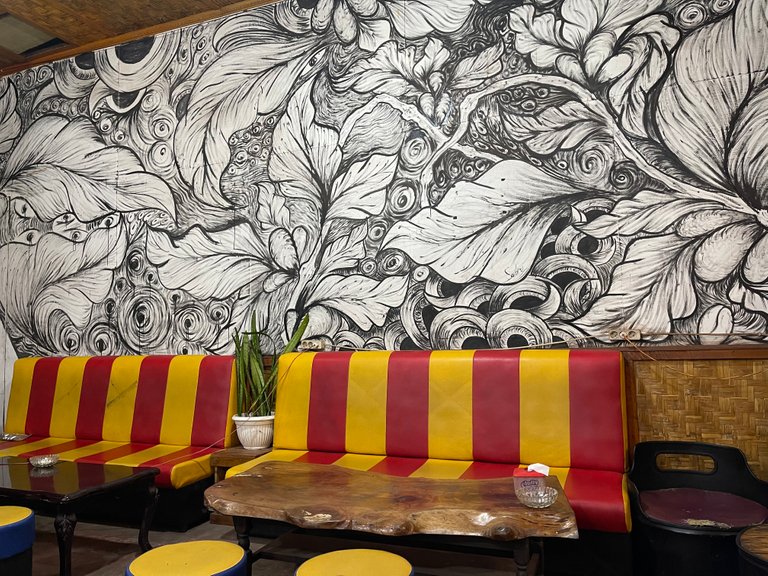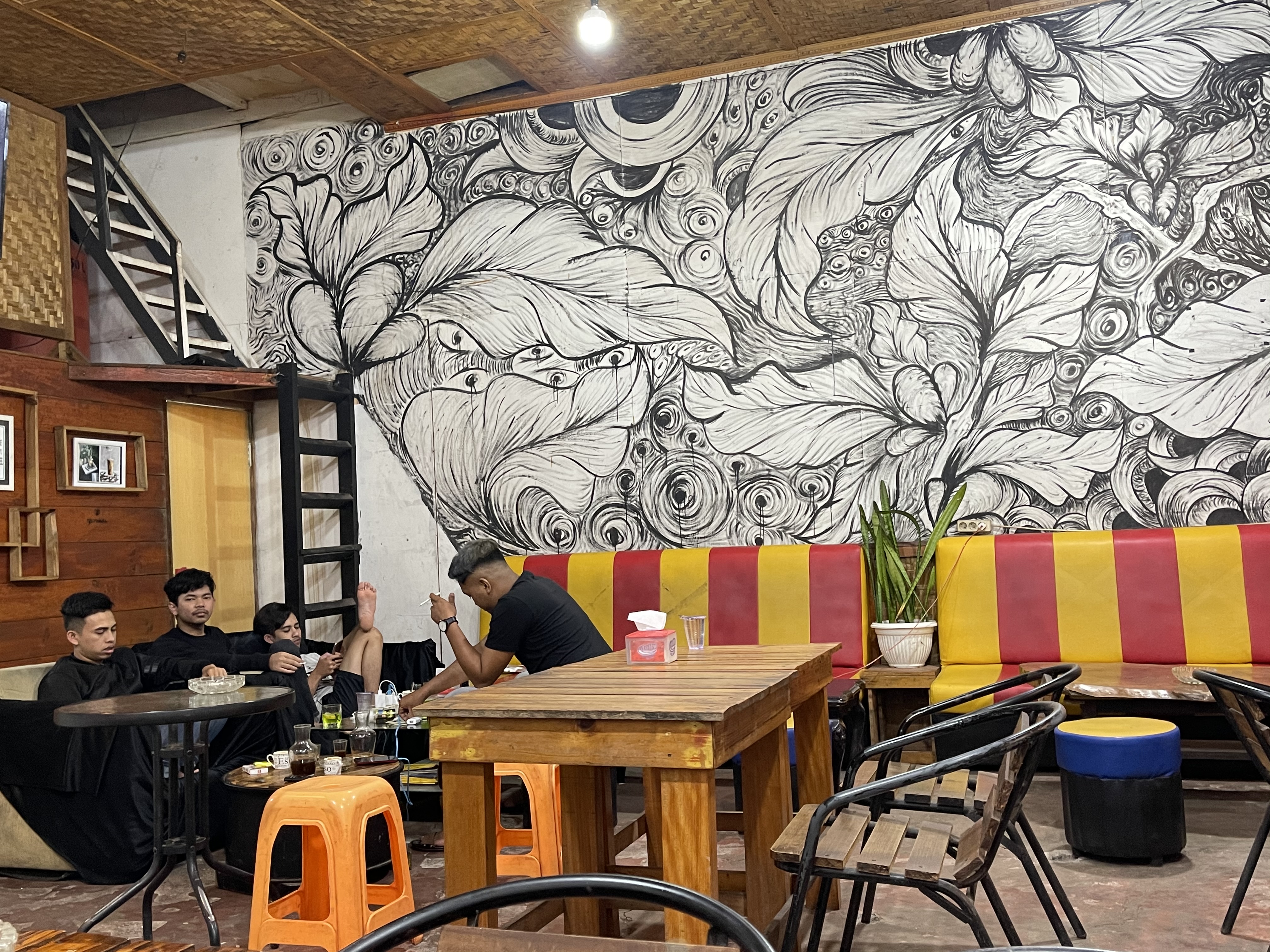 Oh, I almost forget to tell you that this small coffee shop also has a roaster machine. I believe the machine is locally made. It has no brand. The machine is placed in a small room. According the barista, he also roast the coffee. What a skill. He roast the coffee for his coffee shop only. The green beans are from his own farm. So, he is the owner of coffee shop, barista, roaster and farmer in the same time.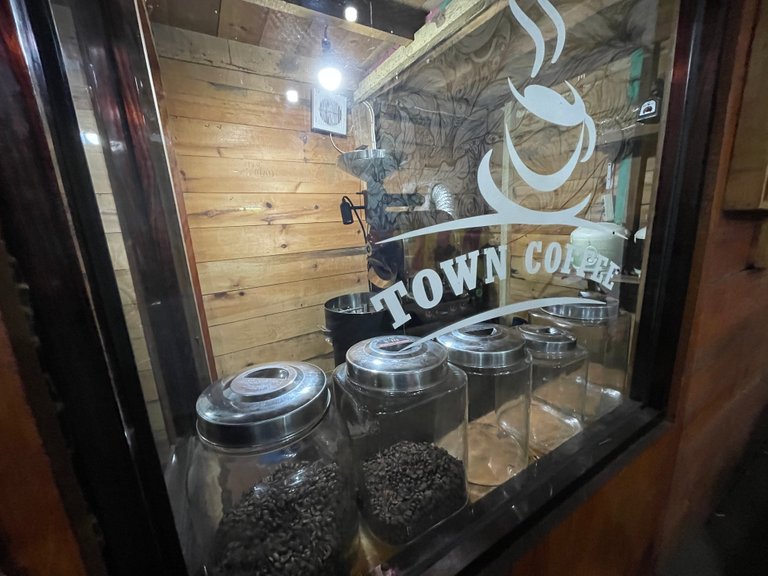 It's the look of coffee shop from outside. It's not too crowded but he could make a life from his business.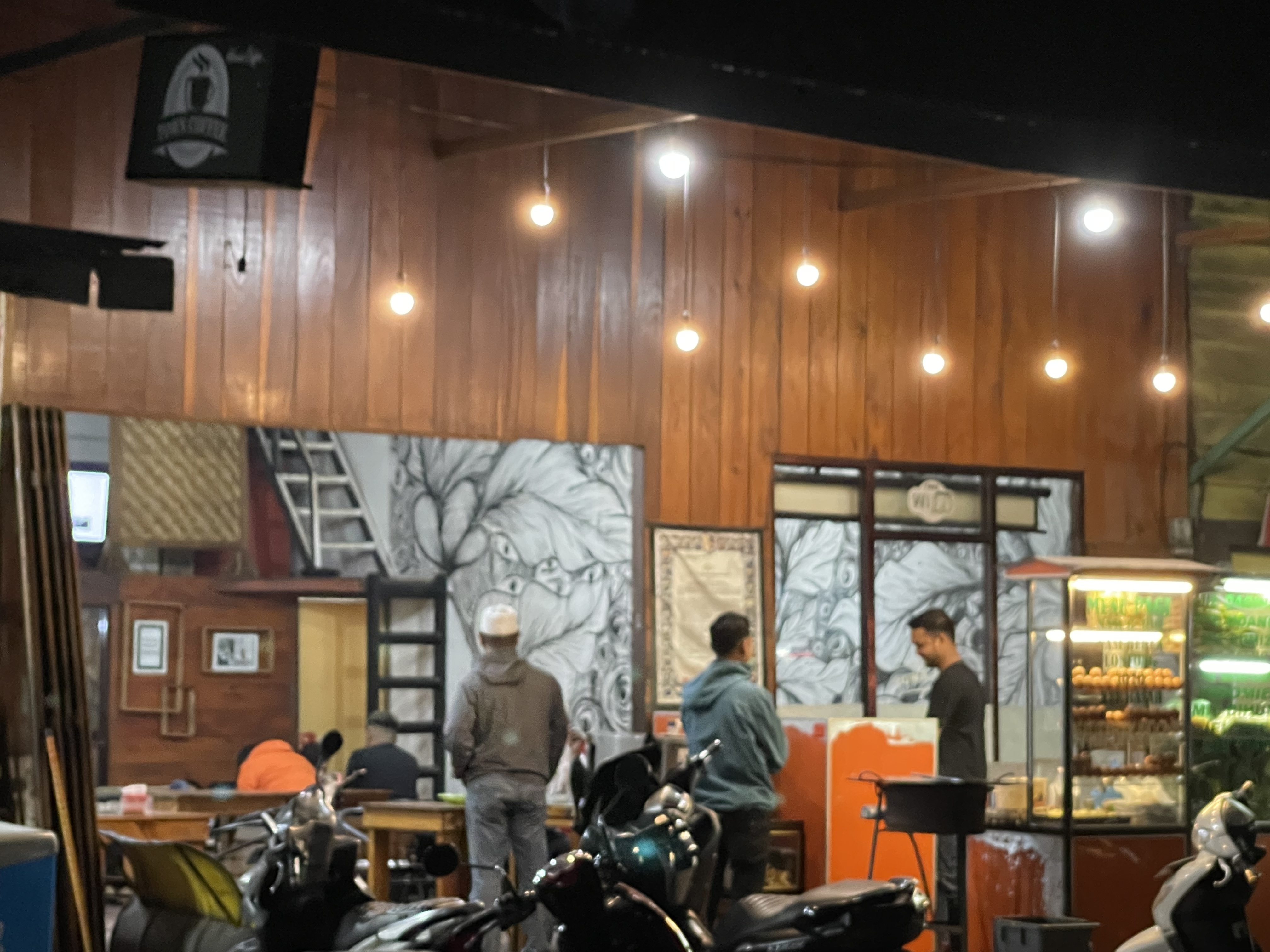 Frankly speaking, I love sanger of Town Coffee. I would be back here later to sip another cup of sanger.