Image by Republica from Pixabay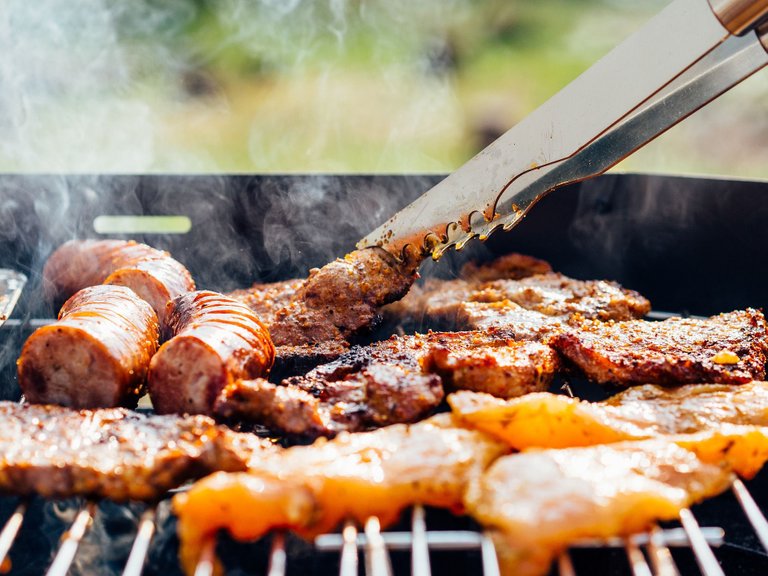 Grill time … that feeling was like no other.
Sgt. Trent loved the simplicity of barbecuing – a man, his food, wood, fire, and time. All these things had to be selected with care, and of course all kinds of seasonings and sauces were available, but if you knew your woods, even that was optional. Mesquite, hickory, apple, a little bit of sweet gum … the ways to combine woods meant a different taste with time and heat.
Owing to his military status, Sgt. Trent had barbecued around the world and had won contests doing it – he had mastered the simplicity of knowing his elements and what to do with them, and all the things people thought went with barbecue were just an additional perk.
Saturday morning, and Melvin, his eldest son, was out to learn the grillmaster's secrets, but …
"The first thing is patience," Sgt. Trent said. "Every meat and really every protein has its own requirement for grilling … you can't rush it."
One had to be of a time of life – age didn't matter, but viewpoint – to be ready to step out of the rat race and rushing around, even if the step was just for a few hours a week.
Melvin was getting there, paying more attention, noticing the details.
Daughter Vanna was making sides with her growing expertise – salads especially – and Leslie and Malcolm were helping.
Gracie, the youngest, was just standing by the grill, her little paper plate held up with a rapt smile.
"It's going to be a few hours, still," Sgt. Trent said.
"That's all right, Dad," she said. "I know what I am waiting on."
Now that was the soul, if not the work ethic, of a grillmaster.
For Sgt. Trent, such days of barbecuing were his way of helping his entire family relax and learn how to work together in a patient way for a goal.