Hello to all you Hivers!
Japan is fast becoming an obsession for me. I am now learning to speak and read Japanese and my first ever trip there did not disappoint. We only had 5 days and that's nowhere near enough time to delve into Japanese culture so we decided not to race around trying to do too much and just really enjoy whatever we did. So off to Tokyo for a mini break!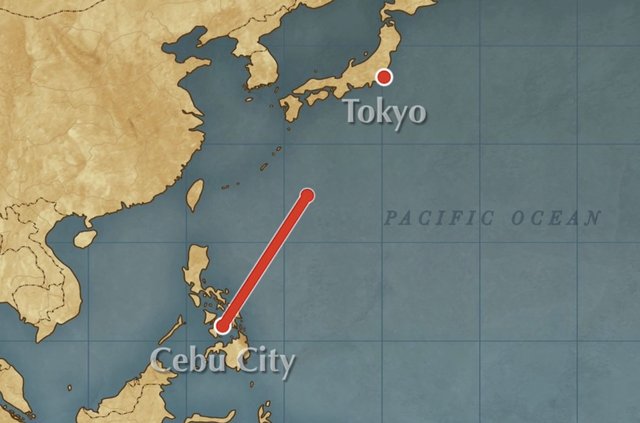 After arriving we took the train from the airport to Shinjuku, where our Air BnB was was and that was really easy. They are well organised in Japan.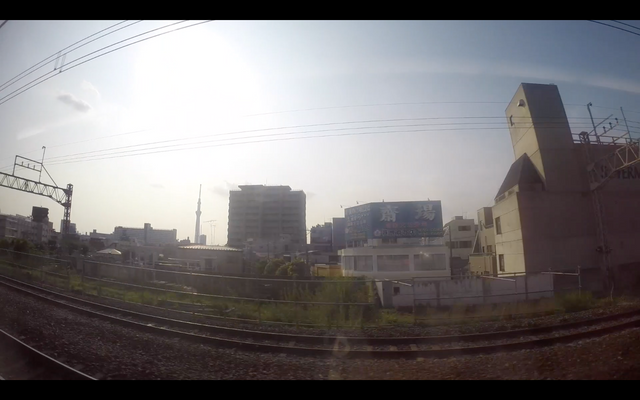 Then to make things super easy on the 1st day a taxi to the Air BnB , the driver knew exactly where it was and off we went. I have to say he was the smartest dressed and most polite Taxi driver I'd ever had. Smartly dressed and polite are not 2 words usually associated with taxi drivers on the whole.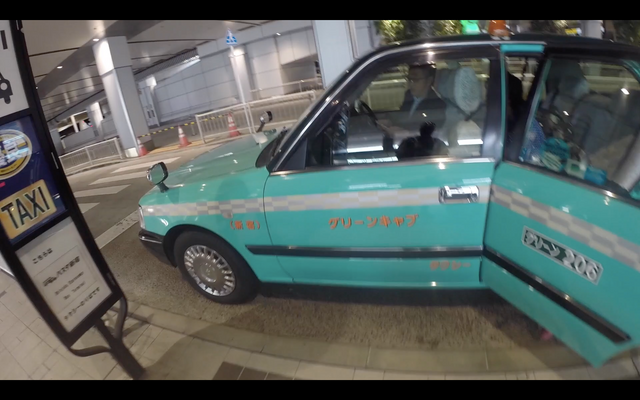 We didn't need to use this but an interesting concept, point and speak sheet!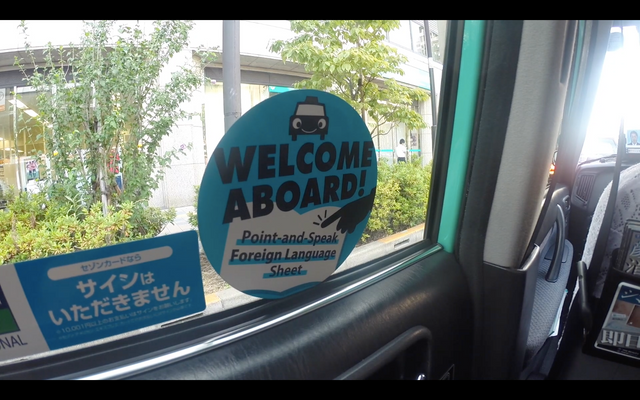 I really love that feeling of arriving in a new place and looking out the window of a vehicle staring at all the shops and different places that you can explore. Soaking up the differences and signage, walkways and watching the people and how they behave. I've always been a people watcher, never a dull moment.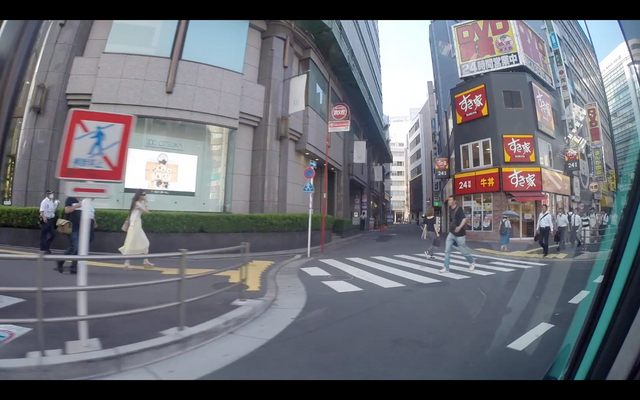 We arrived at the Air BnB and from the outside it looked like an unusual industrial style building. Unsure of what to expect as photos rarely do anything but deceive in most ads we took the stairs and went into the apartment.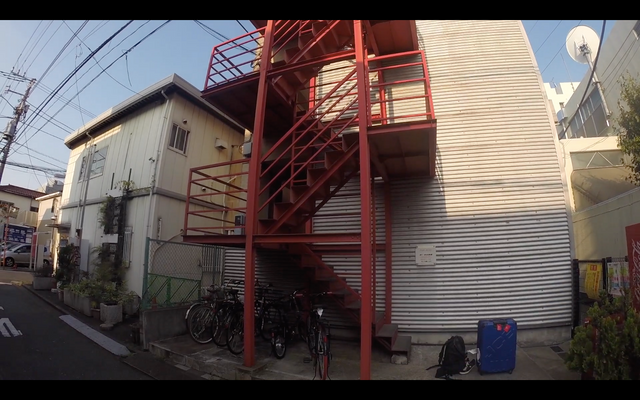 It was lovely. Clean and very comfortable and situated in the middle of Shinjuku close to eveything. We were really pleased with our little temporary base in Japan.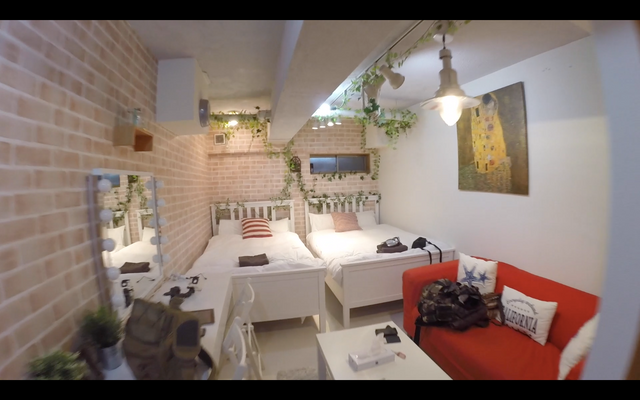 Once we were settled in washed and refreshed we went out to explore Shinjuku .
So much to take in it reminded me so much at times of Blade Runner but so much fun to explore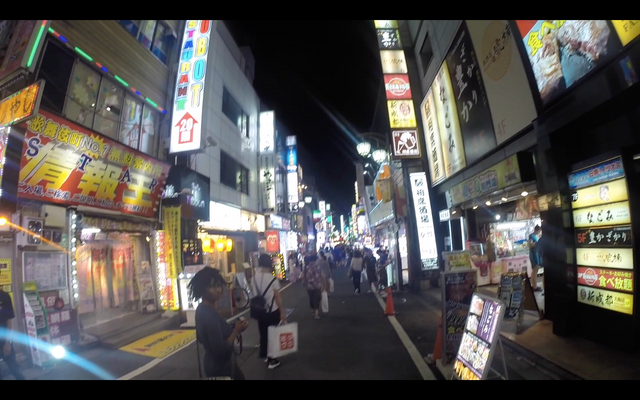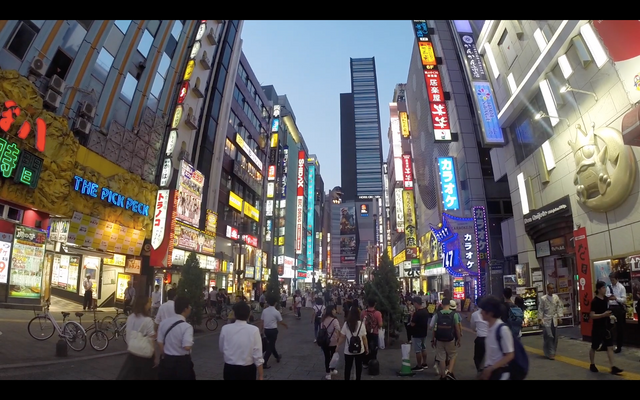 Bright neon lights everywhere with a dizzy array of bars and restaurants. We had decided we wanted to try Okonomikaki on the first night on a friends recomendation and had done some research and were looking for a particular place. But we could not find it. Was it us and our lack of understanding ? Around in a circle and still it was not where it should be. I looked around for a likely candidate to ask for some help.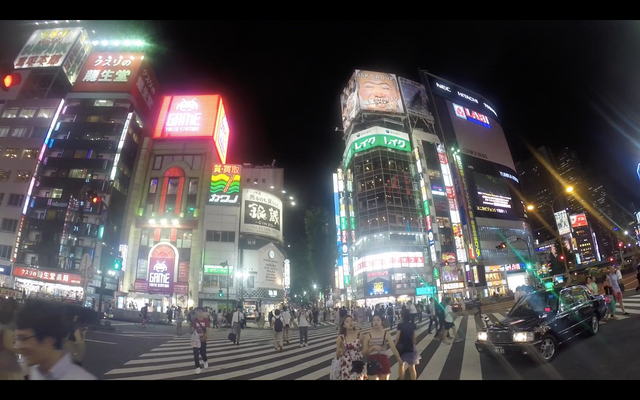 Logical choice! Motorhead/Scubahead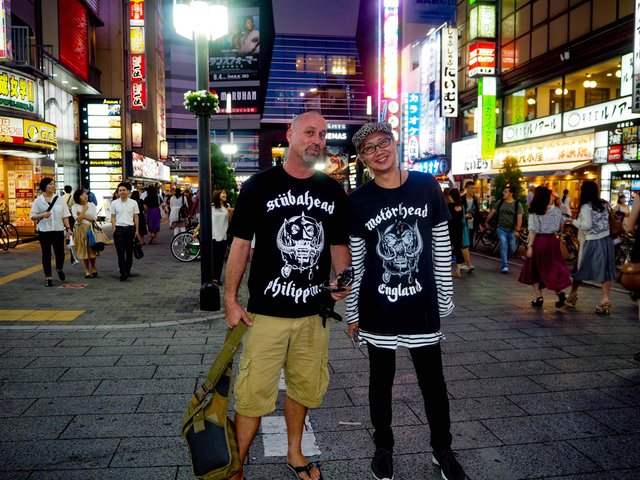 Spotted this dude and he was reading my shirt trying to figure out the reworking. Motorhead-Scubahead. We both started laughing and then I asked him where the place we were looking for was. I showed him on my phone. He explained that it wasn't there anymore which was why we couldn't find it. I asked if he knew of a good place. He said follow him so we did.
We passed this odd looking Robot Restaurant. I still think we should have tried it. The mystery of it's weirdness lingers with me still.
He led us to a building and there was an elevator in the doorway with Japanese signs and he pointed to one and it was on the 7th floor. We thanked him and got in the elevator and up we went. We arrved in the restaurant tok a seat and looked at the menu. We knew we wanted Okonomiyaki but as we'd not had it before we just asked advice. Also you are supposed to cook it yourself but we were clearly idiots and the nice waitress was so accomodating and showed us and made it all for us.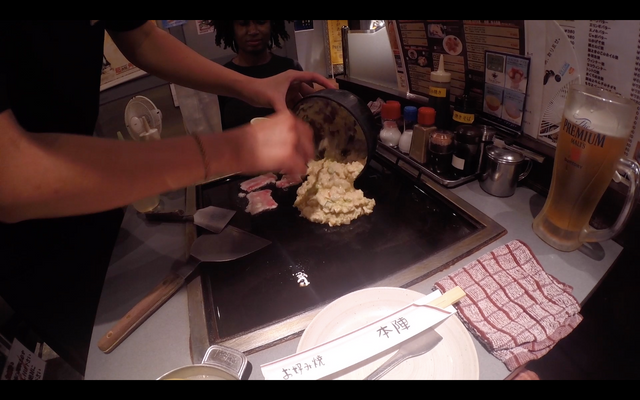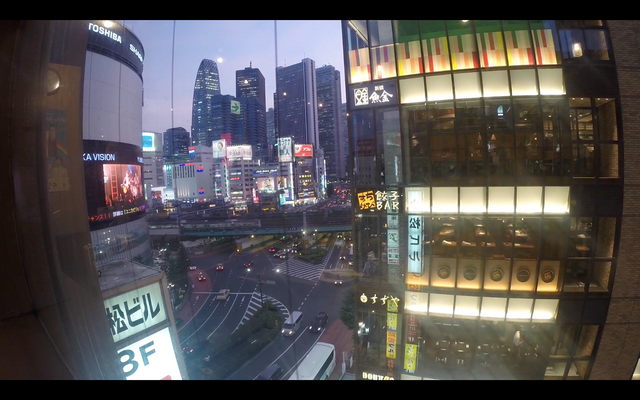 The view from our table could not have been more like Bladrunner. Pretty cool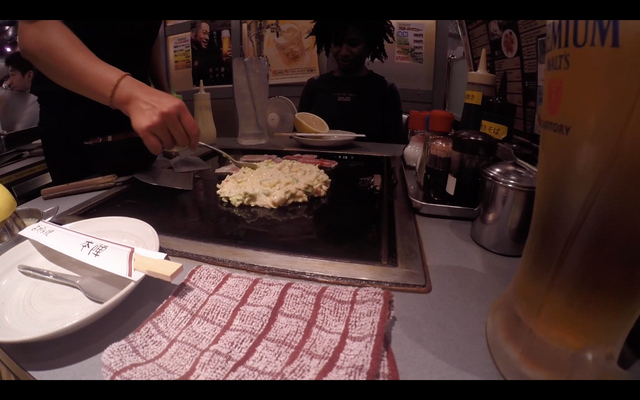 We watched as she made and cooked the Okonomiyaki. Now Okonomiyaki is a sort of savoury pancake made up of a variety of stuff mostly cabbage and any kind of meat in a wheat-flour-based batter. The word okonomiyaki is okonomi, meaning "how you like it" or "what you like", and yaki which means "cooked.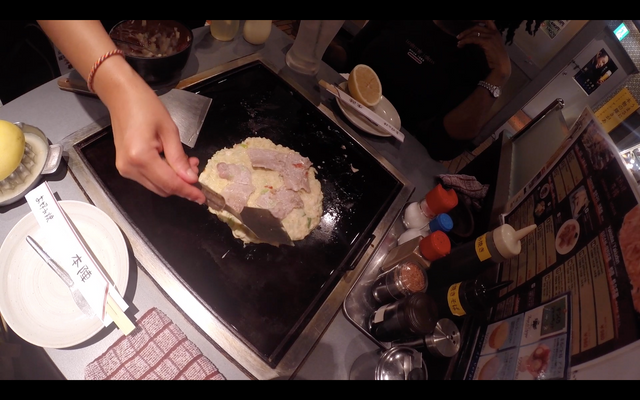 So glad she did this I wouldn't have had a clue where to start.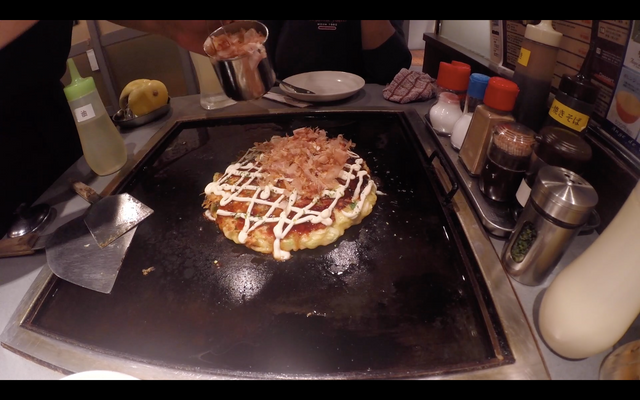 All finished time to eat.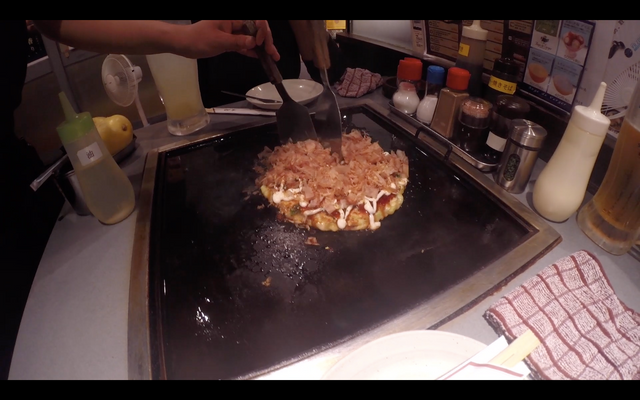 Just need to cut it into sections...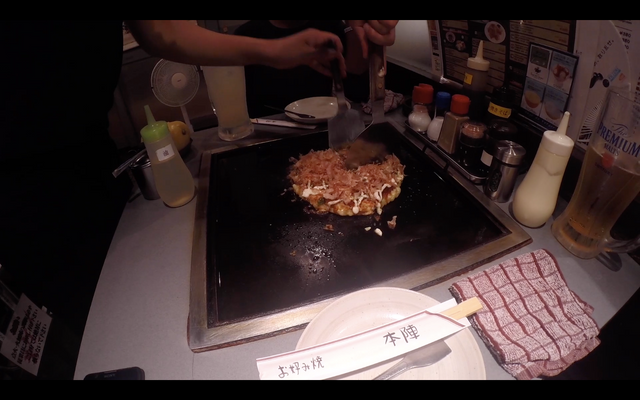 And then we can stuff our greedy faces and wash it down with cold beer. Heaven. The perfect end to our long day of traveling from the philippines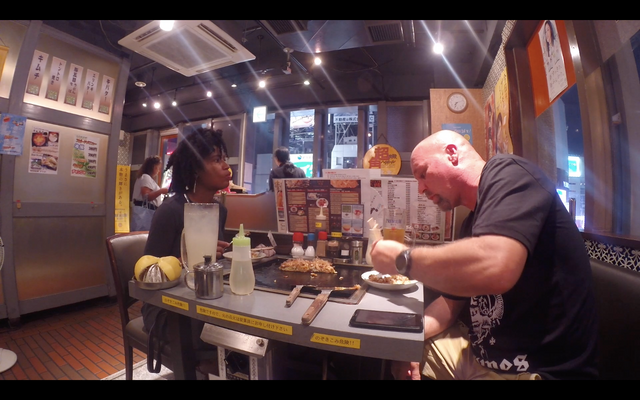 Well this was just the arrival day. Part 2 we do a little more wandering about and of course stuff our faces with food and find some craft beer. This was a break after all😄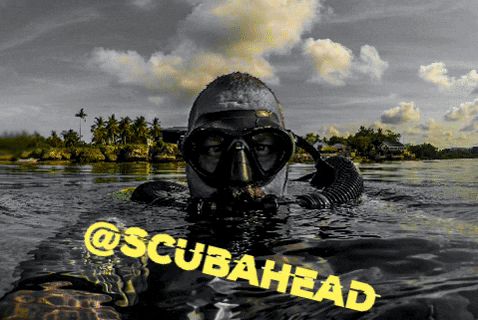 Thanks for reading my post. If you've been to Tokyo and loved give a shout out in the messages!


Matane! また ね