Read this post on TravelFeed.io for the best experience
---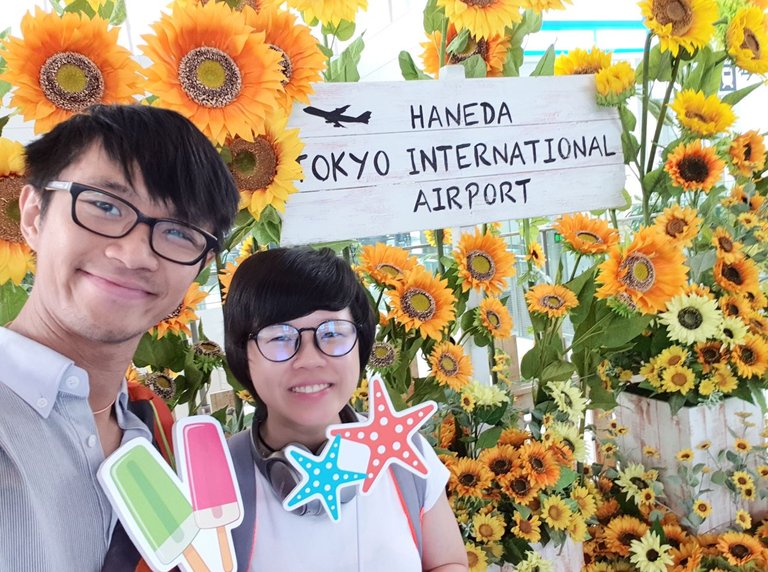 ---
Hey Hive!
So if you missed the last couple of posts, we are currently recounting our final journey to Japan back in July 2019 when we decided to explore a new region and see Hokkaido in summer (since everywhere else in Japan is really hot during that period)!
Last week, we had a pretty relaxing day since we were tired from traveling and we revisited the creepy amusement centre Kawasaki Warehouse and played some table top/bar sports for the first time! Or it was the first time for me at least. We tried darts, pool and table tennis since we didn't get to play these the last time we were here.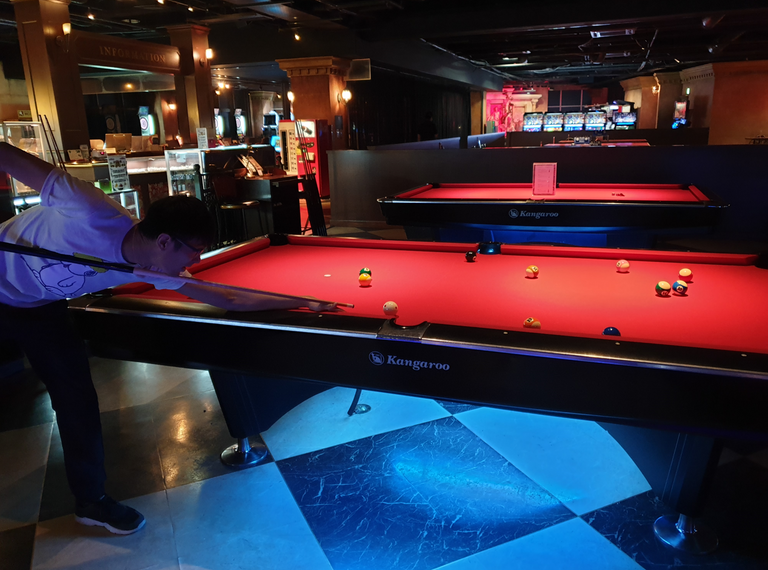 It was fun trying out some new sports even though I was pretty bad at them. But we had a delicious dinner and a nice walk after that. A very relaxing day indeed.
Anyway, we're down to our final day of this trip so let's go!
10 July 2019. Wednesday.
We actually got up before noon this time so it was pretty warm out but it wasn't peak noon yet at least. And we saw these people walking a bunch of cute doggos across the street!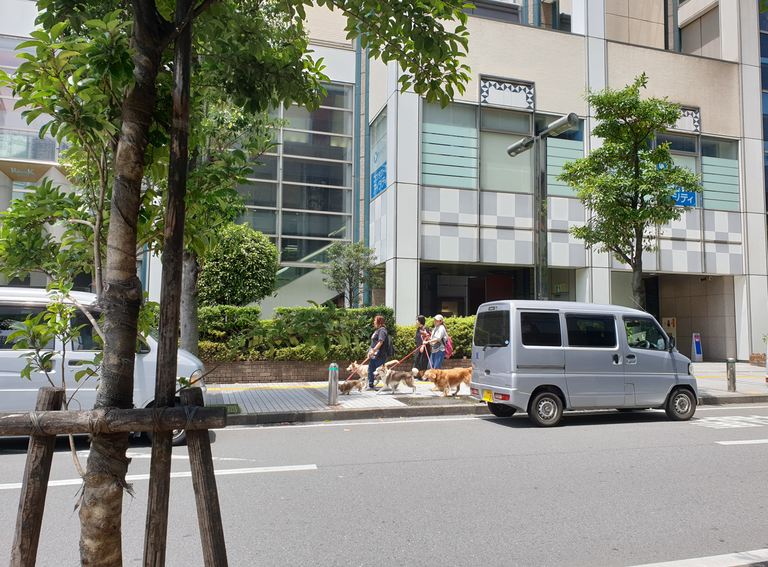 Turns out they're with a rescue animal shelter and were going to setup a booth of sorts near the mall to collect donations.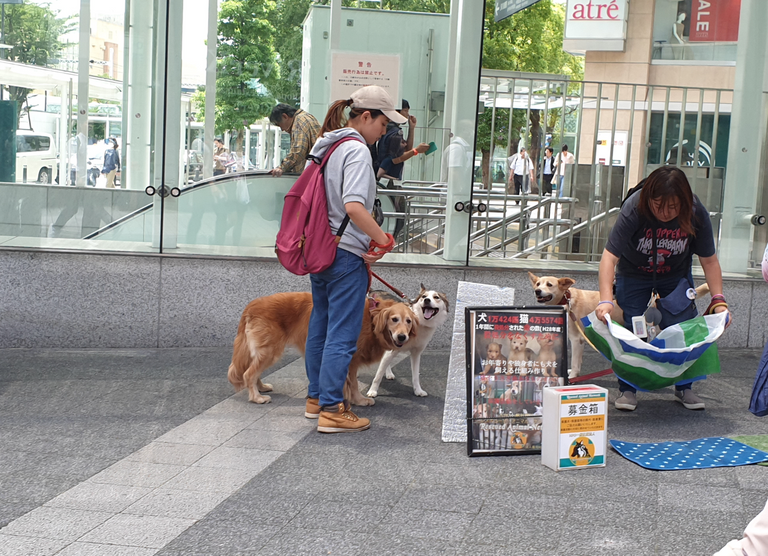 I'm not sure if this was legitimate, so I don't think we donated since in the off chance that we're wrong I didn't want to encourage this. And since we couldn't read the signs it felt safer to stay back. I do hope they treat the doggos properly though and aren't using them.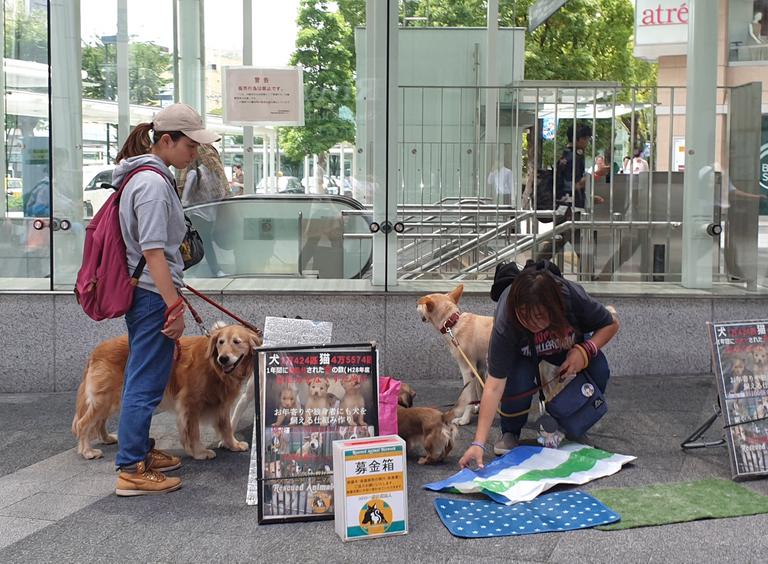 Anyway, we went into the mall to search for something to eat. And our first stop was of course the basement since that's where all the food places are.And we found that they had Panda Express!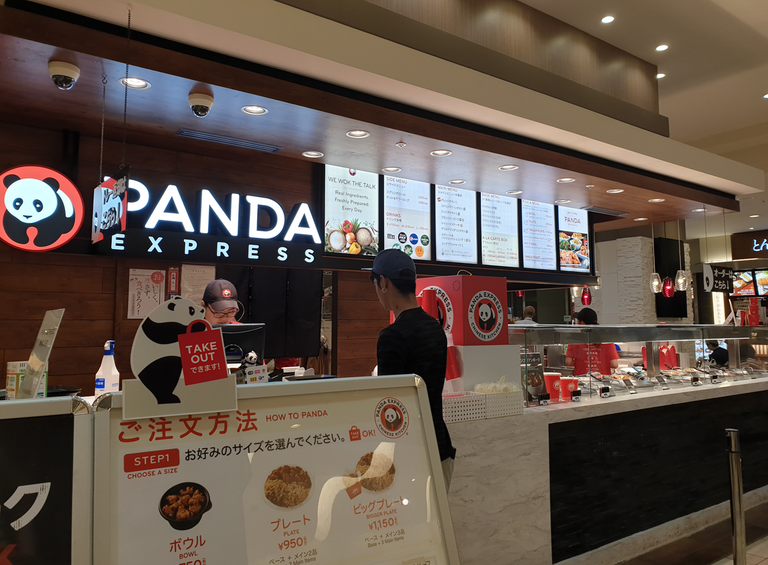 I've briefly heard about Panda Express from a couple of the youtubers that I follow, and I know it's one of their biggest Asian franchises there. So I thought it was quite weird to find it in Japan too, since there's actually good Asian food here. But I was curious so we decided to try it.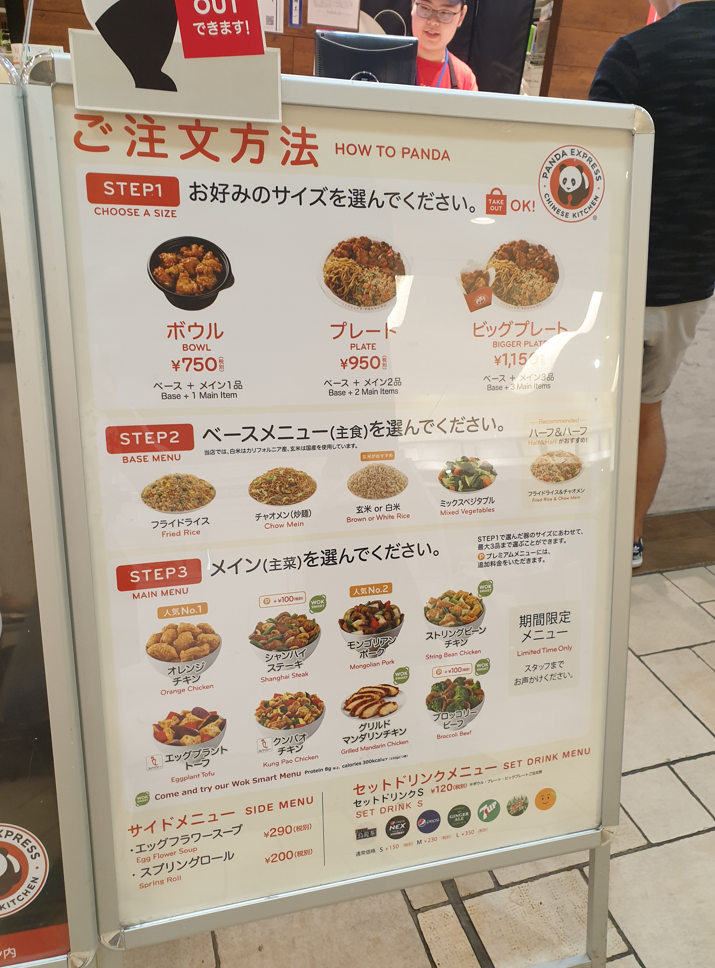 They have instructions on how to order so you could get a base and a couple of main items that looks like side dishes.And I guess you could take however much you wanted since it was self-service and looked like a buffet.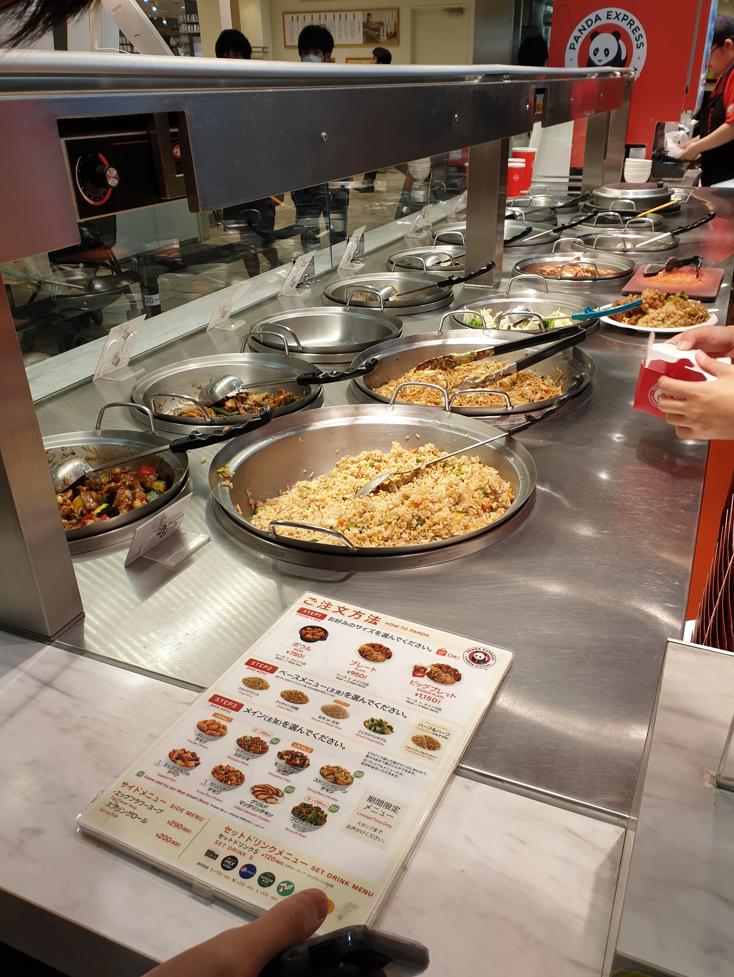 They had chefs behind the counter just cooking up more of the dishes they had on display.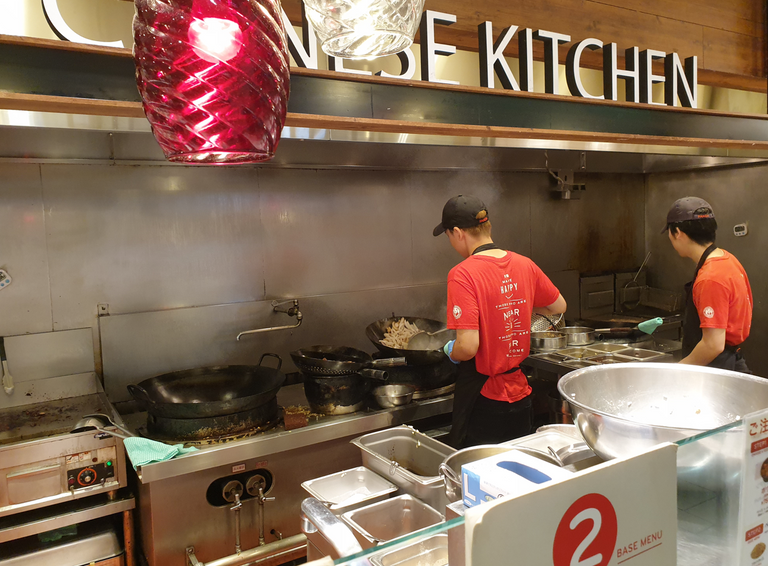 The food did look and smell pretty legit though so I can see why this would be popular in US since they probably don't have many options for Asian food other than restaurants.
So we ended up getting the medium plate and bought the half and half base so we could get both fried rice and chow mein to try them out.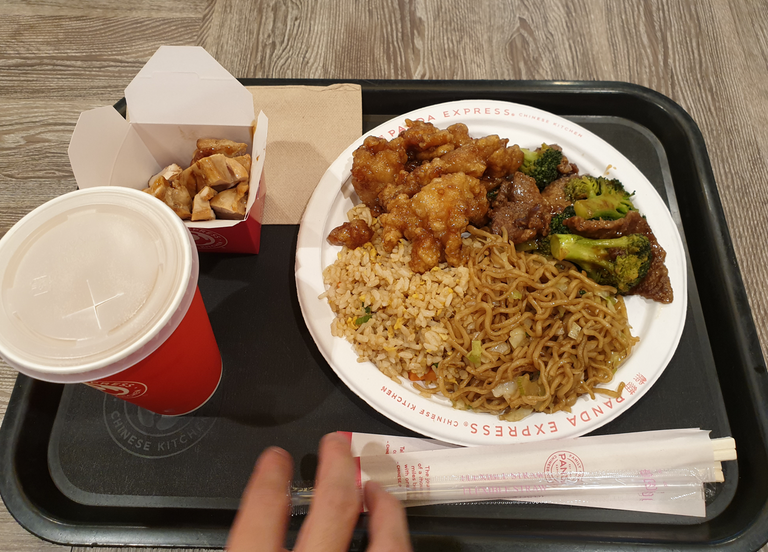 For the sides we got broccoli beef, orange chicken and kung pao chicken I think. It actually tasted pretty good. The fried rice was a little blander than I would've liked though and the noodles were only slightly better.
But the sides were pretty good although I would've liked the orange chicken to be crispier. It was sitting out for a while though so I guess it's understandable.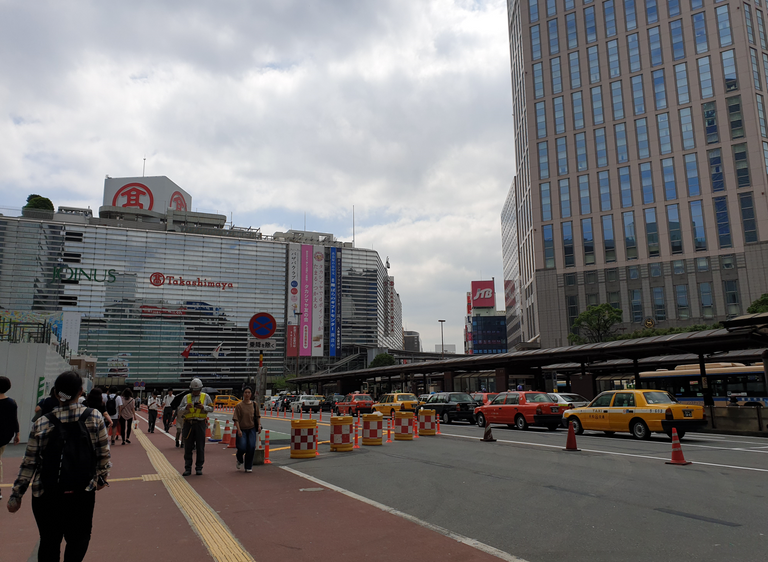 We didn't really have a plan for today other than just walking around and trying to avoid the heat. We decided to just explore more of Yokohama since we only briefly visited the last time we were here.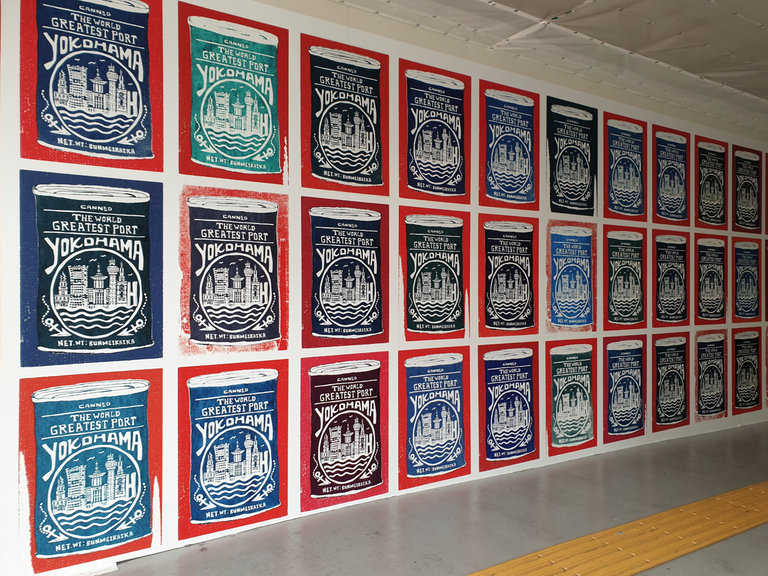 They had this whole wall of can paintings of Yokohama that reminded me of another poster of cans I've seen online. I think it was a stack of Campbell soup cans?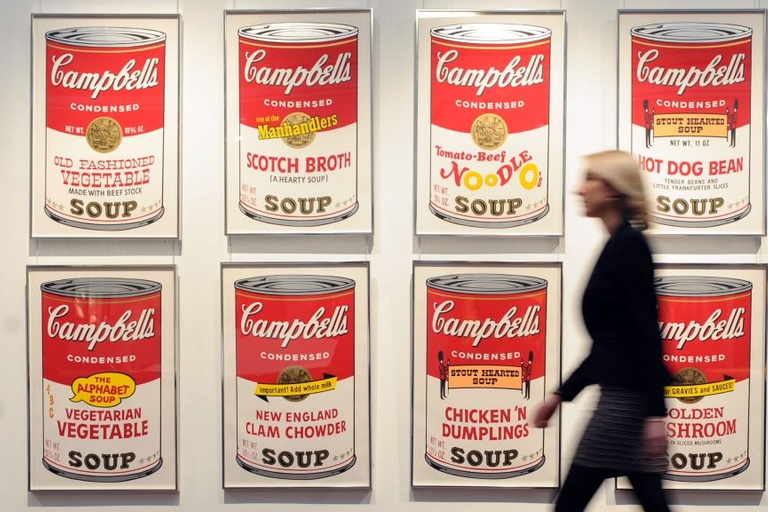 Source: Widewalls
Apparently they're by an American artist named Andy Warhol and are pretty famous. I'm not sure what's the deal with this but they became really popular during the pop art movement in the late 1950s. They are super influential though so I guess Yokohama wanted to emulate that with this wall art at the train station.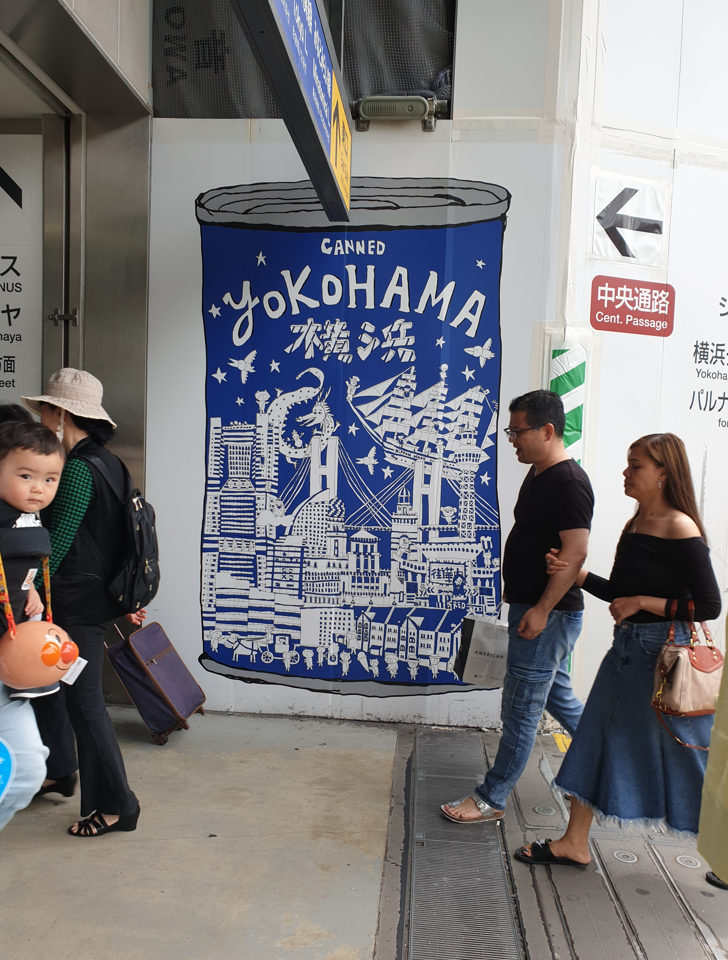 Sean was craving for some bubble tea and we came across Chatime here which is quite a rare find so we decided to try it!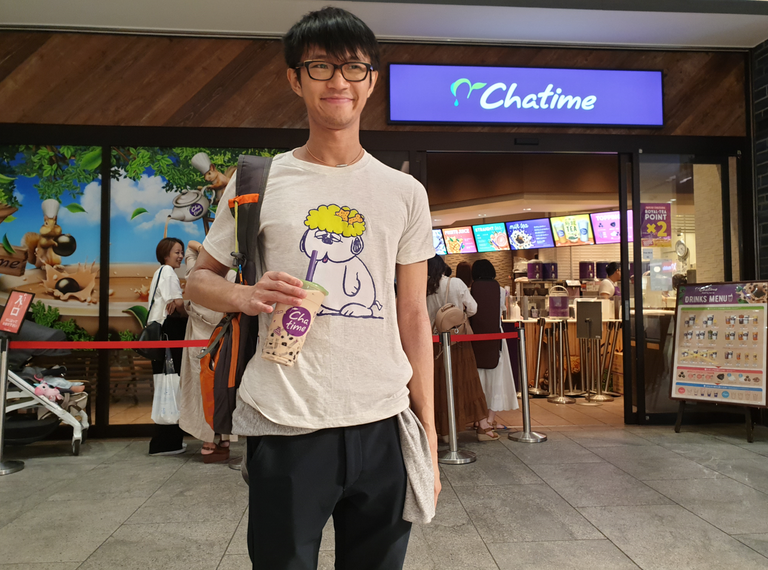 Japan is surprisingly devoid of good bubble tea options so this was a surprise. And it was pretty decent I guess. I think bubble tea shops in general definitely have a lot less presence in Japan compared to other Asian countries (especially in Southeast Asia).
I didn't actually take lot of photos here since we really didn't do much. We walked around the mall and checked out some cute shops like this one that had these adorable watermelon shibas!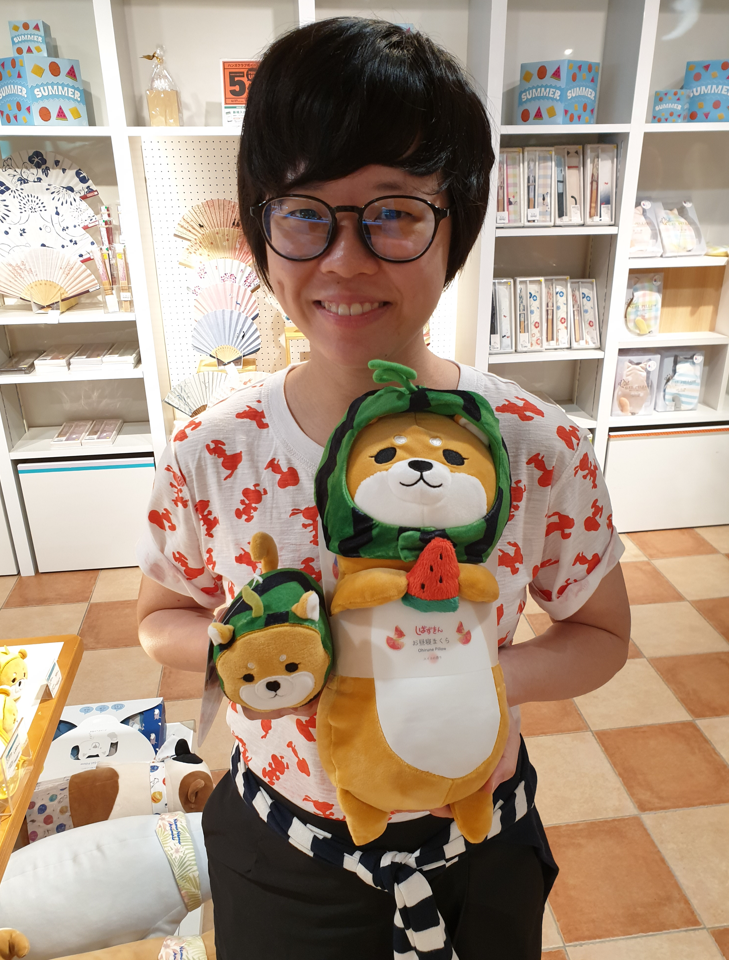 All I remember was we were trying to find this nail polish that I thought was really pretty because I tried it in Sapporo and now the specific colour that I want is nowhere to be found.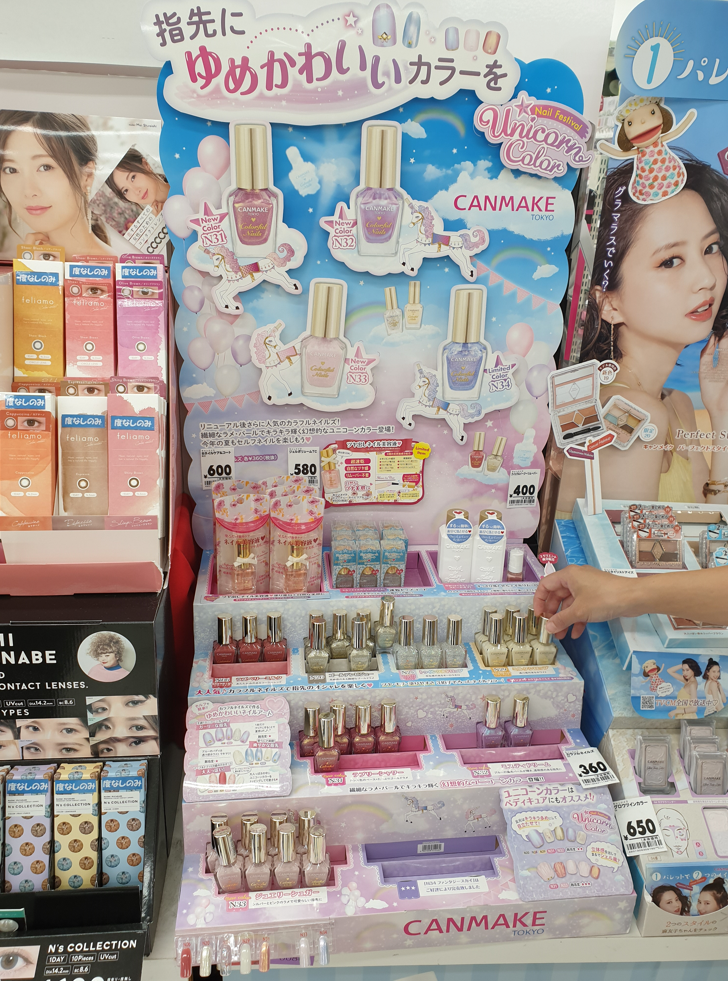 This brand called CANMAKE had a special unicorn colour series that I thought was really nice and I was looking for the shiny blue colour for the longest time but every drug store we checked since then has just been sold out. I knew I should've just bought it the first time I tried it. welp. I did buy the other 3 colours though and they were pretty too.

After an unsuccessful quest of hunting down this elusive nail polish we retired for the night and went to pack up for our flight back the next day.
11 July 2019. Thursday.
Our flight was quite early so we had to go to the airport in the morning and unfortunately endure the morning rush hour. But we did get Mcbreakfast again so yay!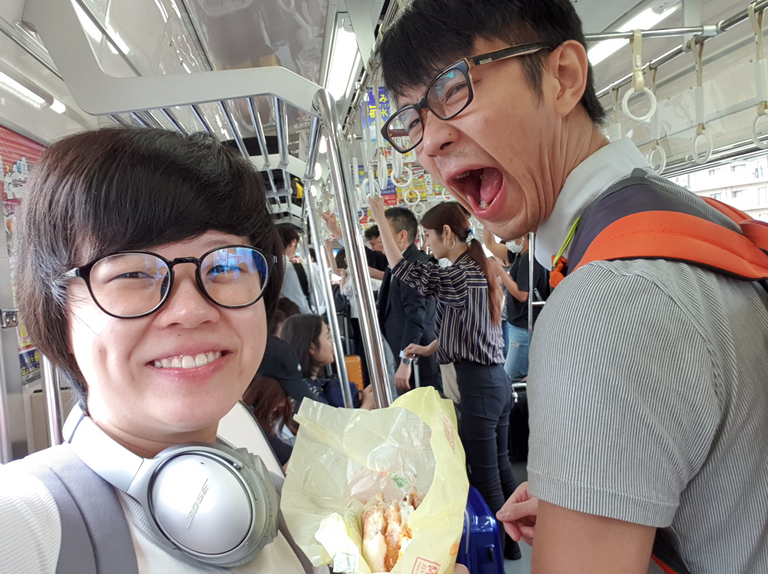 It was 9:10am by the time we arrived at the airport. Plenty of time for our 11+am flight but we also had to check in our luggage so good to get ahead.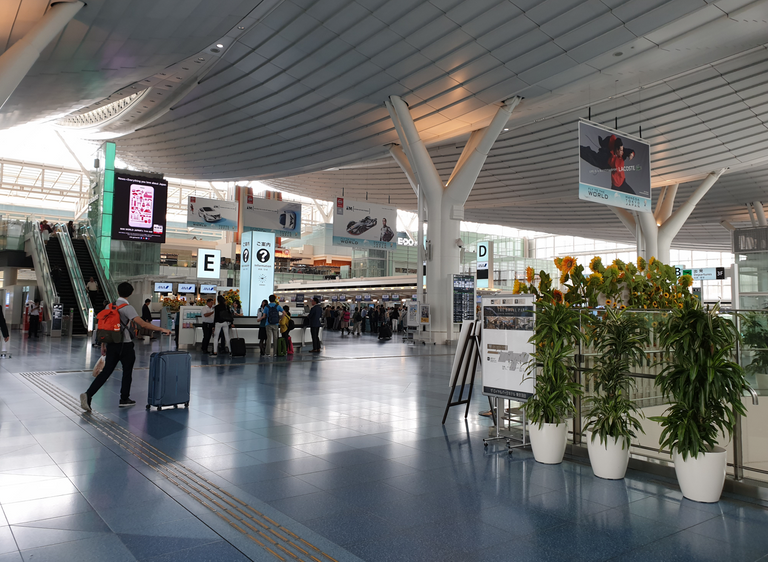 We'd been to Haneda plenty of times before and like it a lot more over the Narita airport but make sure to always take a pic for posterity.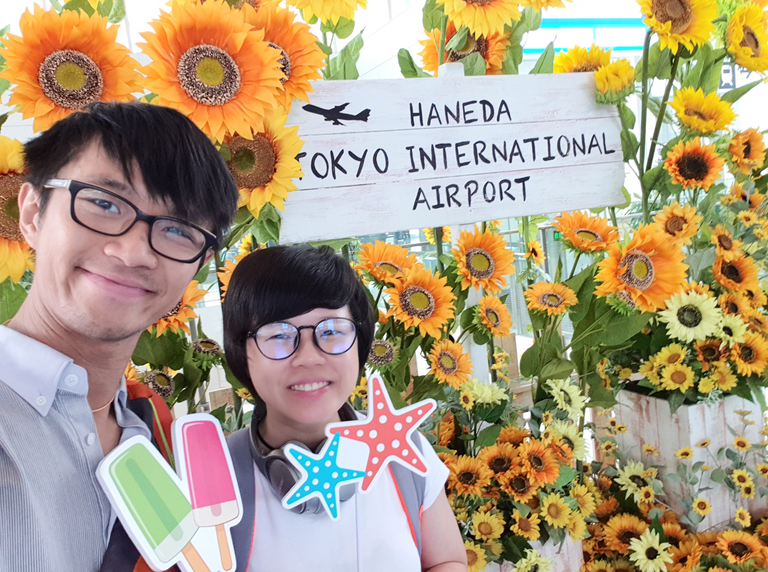 We walked around the place and saw the usual decorations before it was time to head to the gate and board the plane!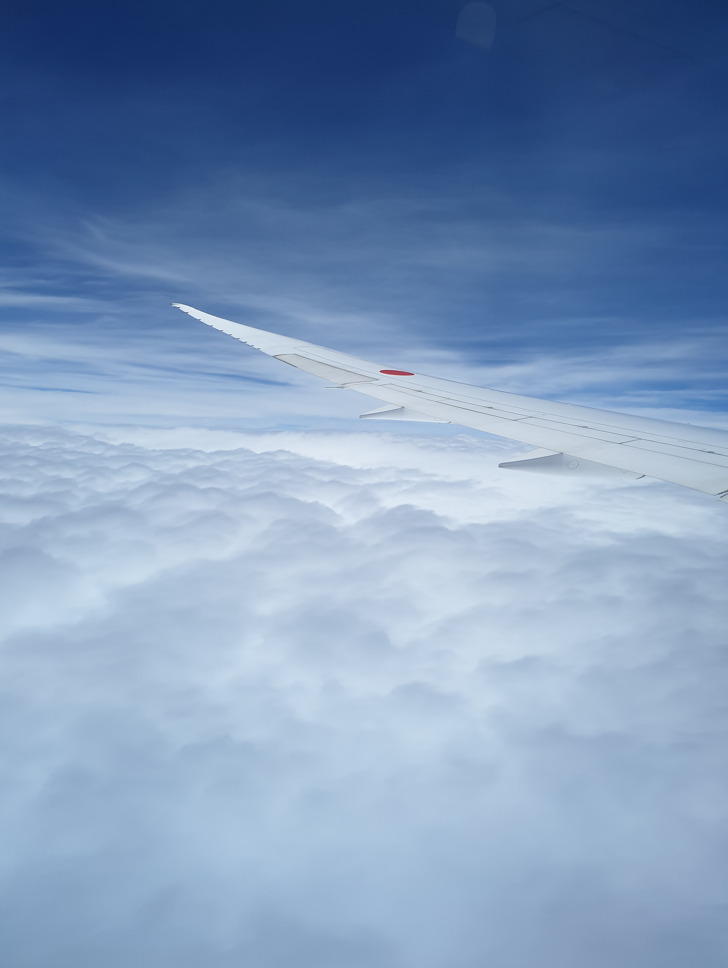 We flew ANA back and it was a pretty nice and uneventful flight. They served lunch slightly after 1pm and for the first time I ordered the fish option which was salmon and rice.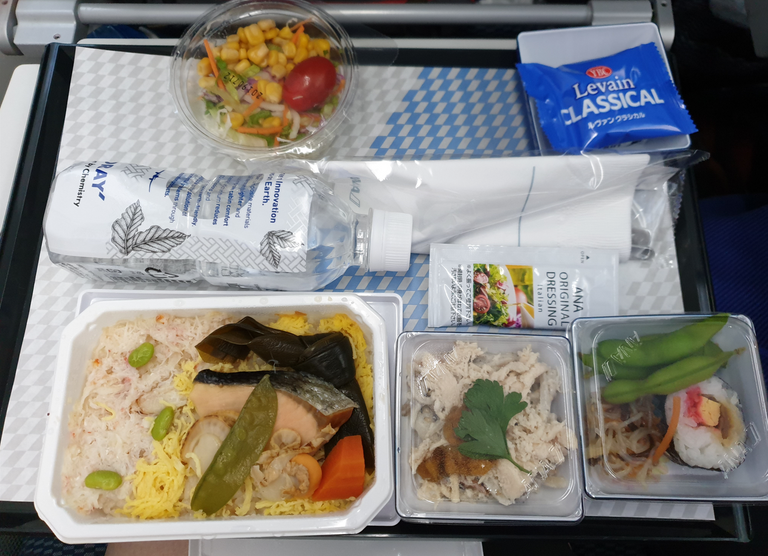 I think it was pretty okay. The fish wasn't too fishy at least and I figured the best flight to have fish on is the one from Japan.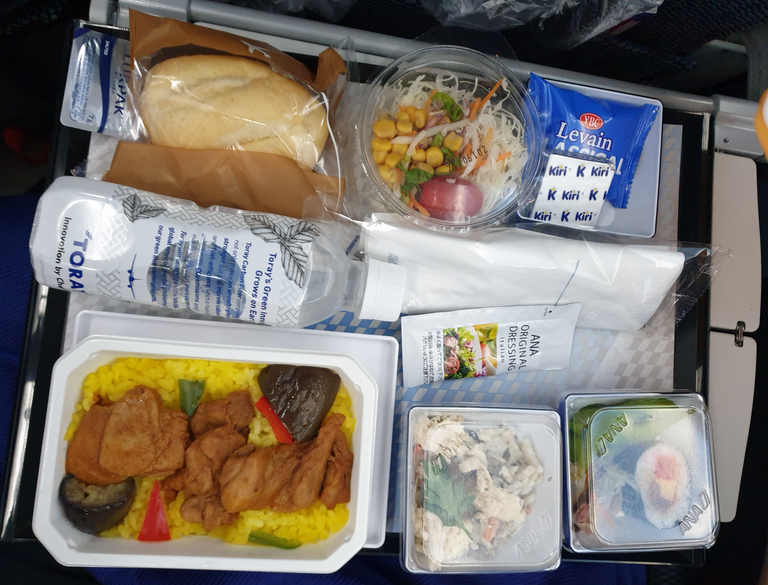 Sean ordered the chicken option instead and it was pretty okay too. I think when it comes to airline food I find their breakfast options better since they'll normally serve something simple like omelette and sausage which is hard to screw up.
We did get some delicious vanilla Haagen-Dazs ice cream for dessert though so that was nice! I think it's only on flights that I'll get to actually enjoy expensive ice cream like this since we never buy it normally. So it's always a treat!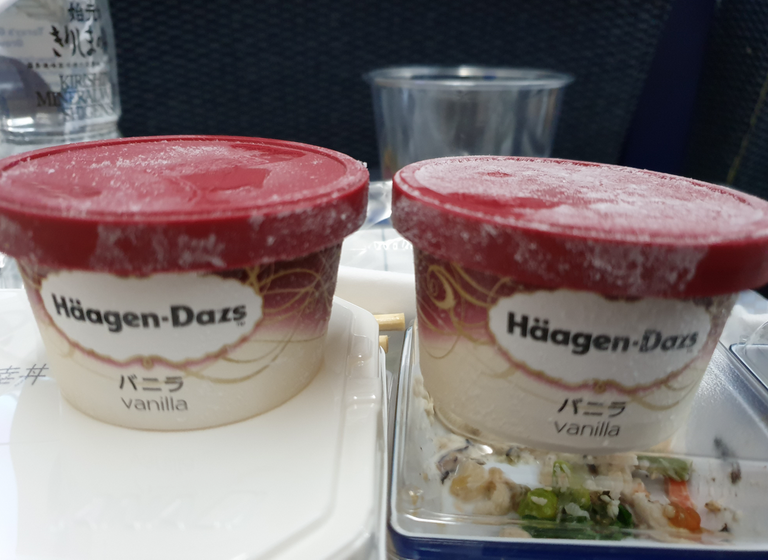 Anyway, that's pretty much it for this trip! Again this was back in summer 2019, and it was unfortunately our last trip to Japan to this day since covid happened and Japan is currently still not open to the general public. We're hoping they fully reopen their borders soon so we can finally go on our honeymoon there. But in the meantime, we'll explore other countries I guess.
Thanks so much for coming on this trip down memory lane with me and I hope you enjoyed it! Tune in next week for another trip - our last trip before covid!
Thanks for reading!

To find out more about me, check out my intro post here!
---
Check out my previous post in this series!
TacoCat's Travels #177 (Japan 9.0 - Hokkaido): Getting Sporty in a Creepy Warehouse? 🎯🏓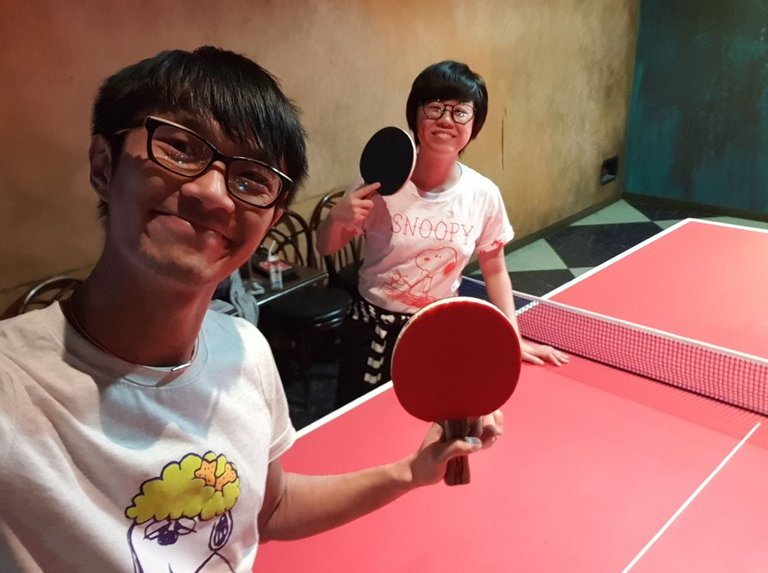 ---
View this post on TravelFeed for the best experience.