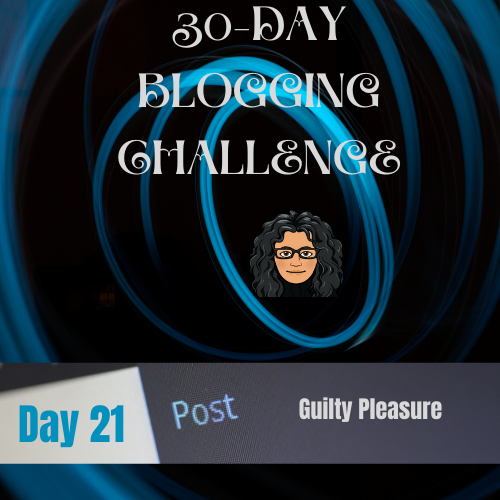 Image created in Canva by @justclickindiva utilizing its free images and bckgrnds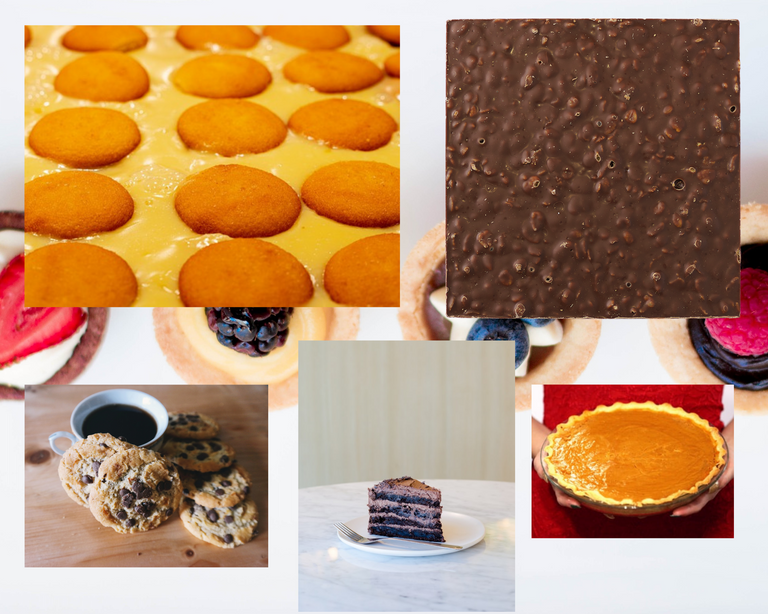 Image created by me in Canva utilizing its free bckgrnd and images

Hello everyone. Today is Day 21 of 30-Day Blogging Challenge. What a delightful subject for today as I get to share with you a pleasure I'd call guilty.
I love desserts. When possible purchasing desserts, I try to look for brands that are heart healthy or good for my diet. However, numerous times I just have a good old fashioned sweet dessert for taste buds and enjoy.
Dessert.
I love desserts but have to watch myself carefully. I have no control, so I try to limit these items to once a month as a treat. I love chocolate, especially chocolate cake and chocolate chip cookies. Those are my nemeses.
Have you ever eaten a Nestle's Crunch or Hershey's Bar? If not, then you don't know what you are missing. Talk about guilty pleasure, I just leave off the guilty part of it and enjoy. Again, I have no control, so I try to stay away from them as long as I can.
This holiday season, though, I really blew it with the cakes and pies. I did manage to have only a small slice of the following:
Sock-it-to-me cake (my recipe)
Sweet Potato Pie (my recipe)
Buttermilk Pie
German Chocolate Cake
Banana Pudding
Banana Split (with chocolate/vanilla/strawberry ice cream)
Not all in one day! I can see you shaking your head and saying "Now how is she going to lose those last 10 pounds she just mentioned as her goal on Day 8 of this Challenge?
Well, New Year's Resolution in a few weeks.

Hola a todos. Hoy es el día 21 del desafío de los blogs de 30 días. Qué tema tan encantador para hoy ya que puedo compartir con ustedes un placer que llamaría culpable.
Me encantan los postres. Cuando es posible comprar postres, trato de buscar marcas que sean saludables para el corazón o buenas para mi dieta. Sin embargo, muchas veces sólo tengo un buen postre dulce a la antigua usanza para las papilas gustativas y disfruto.
Postre
Ahora esta categoría de alimentos me encanta, pero tengo que vigilarme cuidadosamente. No tengo control, así que trato de limitar estos artículos a una vez al mes como un regalo. Me encanta el chocolate, especialmente el pastel de chocolate y las galletas con chispas de chocolate. Esos son mis némesis.
¿Alguna vez has comido un Nestle's Crunch o un Hershey's Bar? Si no, entonces no sabes lo que te estás perdiendo. Hablando de placer culpable, dejo la parte culpable y disfruto. De nuevo, no tengo control, así que trato de alejarme de ellos tanto como puedo.
Esta temporada de fiestas, sin embargo, realmente lo arruiné con los pasteles y las tartas. Me las arreglé para tener sólo una pequeña porción de lo siguiente:
Pastel de calcetín para mí (mi receta)
Pastel de batata (mi receta)
Pastel de suero de leche
Pastel de chocolate alemán
Pudín de plátano
Banana Split (con helado de chocolate, vainilla y fresa)
¡No todo en un día! Puedo verte sacudiendo la cabeza y diciendo: "Ahora, ¿cómo va a perder esas últimas 10 libras que acaba de mencionar como su objetivo en el día 8 de este desafío?
Bueno, el propósito de Año Nuevo en unas pocas semanas.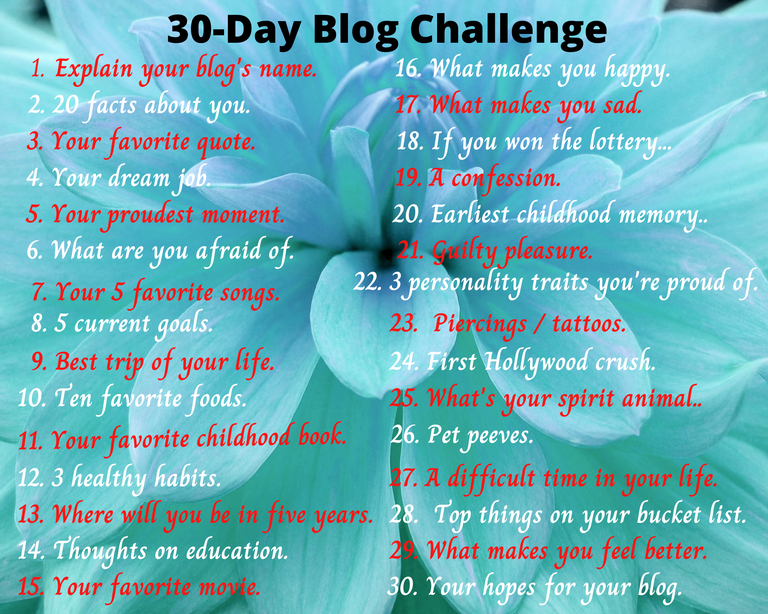 Follow my 30-Day Blogging Challenge below:
What is your Guilty Pleasure? If you'd like to share, just leave me a comment below. Thanks.

@flaxz initiative #iamalivechallenge (Published my post for my blog today)

Thanks,
@justclickindiva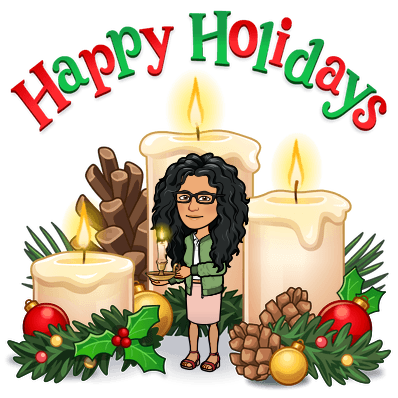 Happy rest of the week everyone with whatever your endeavors.


SOURCES:
a) JustClickindiva's Footer created in Canva utilizing its free background and images used with permission from discord admins.
b) Unless otherwise noted, all photos taken by me with my (i) Samsung Galaxy 10" Tablet, (ii) Samsung Phone, & (iii) FUJI FinePix S3380 - 14 Mega Pixels Digital Camera
c) Purple Butterfly part of purchased set of Spiritual Clip Art for my Personal Use
d) All Community logos, banners, page dividers used with permission of Discord Channel admins.
e) Ladies of Hive banner used with permission of and in accordance with the admin's guidelines.

Your Personal Terminal Discord Invite