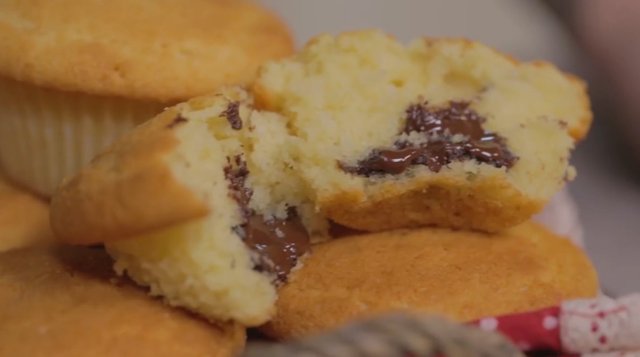 A pesar de que, por su nombre, este dulce nos parecería que tuviera origen hispano, en realidad las magdalenas tienen una tradición francesa.
Las magdalenas españolas nacieron traídas por los peregrinos que, procedentes de Francia, cruzaban la frontera realizando el Camino de Santiago de Compostela, atravesaban los Pirineos, el norte de España y llegaban a la ciudad gallega.
Despite the fact that, by name, this candy would seem to us to have Hispanic origin, in fact cupcakes have a French tradition.
The Spanish muffins were born brought by pilgrims who, coming from France, crossed the border on the Camino de Santiago de Compostela, crossed the Pyrenees, northern Spain and arrived in the Galician city.

Para 12 magdalenas.
200 g de 00 harina
150 g de azúcar
2 huevos
100 g de mantequilla
100 ml de leche
1 pizca de sal
2 cucharaditas de levadura en polvo
1 bolsita de vainillina
100 g de chocolate con leche
trozos de chocolate negro
For 12 cupcakes.
200 g of 00 flour
150 g of sugar
2 eggs
100 g of butter
100 ml milk
1 pinch of salt
2 teaspoons of baking powder
1 bag of vanillin
100 g milk chocolate
pieces of dark chocolate


Preparación: 30' + Cocción: 35'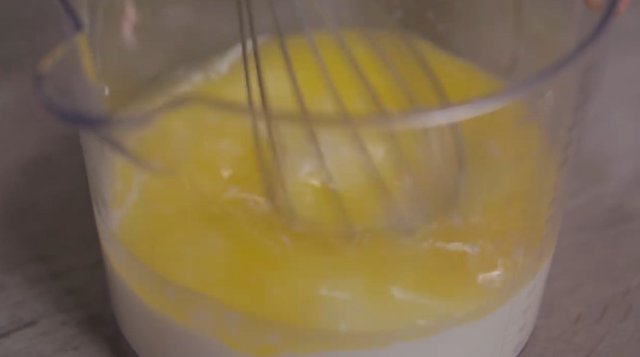 Poner el azúcar y los huevos en un tazón grande y batirlos hasta que estén espumosos.
Derrite la mantequilla a baja temperatura sin cocinarla y también poner esto en el tazón.
Mezclar bien y agregar la harina tamizada con el polvo de hornear, sal, vainillina.
Suavizar la mezcla con leche.
Dividir la masa en dos.
En uno agregar el chocolate con leche derretido al baño maría.
Batir todo bien, después de lo cual, llenar los moldes de papel hasta 3/4, poniendo primero un poco del blanco y luego un poco del cacao.
Colocar los trozos de chocolate negro sobre los muffins.
Si no quieres que se hunda demasiado, pasa el fondo del chocolate con un poco de harina.
Hornear en un horno precalentado a 170 ° C durante 35 minutos.
Retirar del horno y dejar enfriar.
Preparation: 30' + Cooking: 35'
Put the sugar and eggs in a large bowl and beat until foamy.
Melt the butter on low heat without cooking it and also put this in the bowl.
Mix well and add the sifted flour with the baking powder, salt, vanillin.
Soften the mixture with milk.
Divide the dough in two.
In one add the melted milk chocolate to the bain-marie.
Beat everything well, after which, fill the paper molds up to 3/4, putting first a little of the white and then a little of the cocoa.
Place the pieces of dark chocolate on the muffins.
If you don't want it to sink too much, brush the bottom of the chocolate with a little flour.
Bake in a preheated oven at 170 ° C for 35 minutes.
Remove from oven and let cool.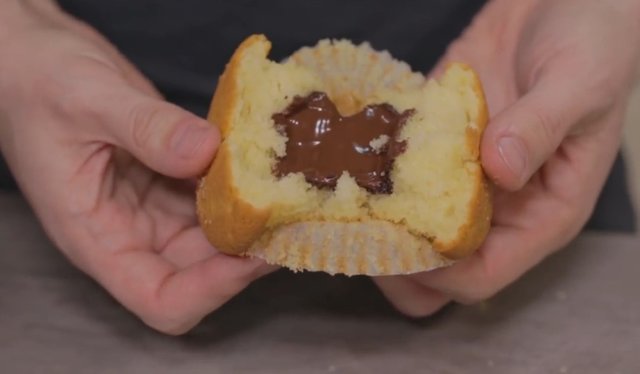 La receta original ha sido publicada en mi blog en italiano Il Mondo dei Dolci como consecuencia de mis varios años de residencia en aquel país europeo.
He publicado más de 5.000 recetas en el mismo así que si se animan a traducirlas y a modificar algunos de los ingredientes, afines a cada país, pueden hacerlo libremente.
The original recipe has been published on my blog in Italian Il Mondo dei Dolci as a result of my several years of residence in that European country.
I have published more than 5,000 recipes in it so if you dare to translate them and modify some of the ingredients, related to each country, you can do it freely.
ULTIMAS RECETAS PUBLICADAS.
¿Todavía no tienes una cuenta en Hive? ¡Regístrate gratis aquí! Únete a la diversión y gana dinero publicando y comentando.
Don't have a Hive account yet? Sign up for free here! Join in the fun and make money by publishing and commenting.