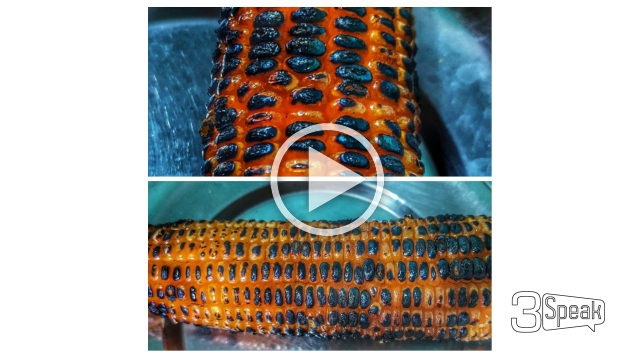 I uploaded this short video of me trying to roast some corn on threespeak.
---
This morning I bought some young sweet corn and thought to roast couple of them with gas stove flame.
---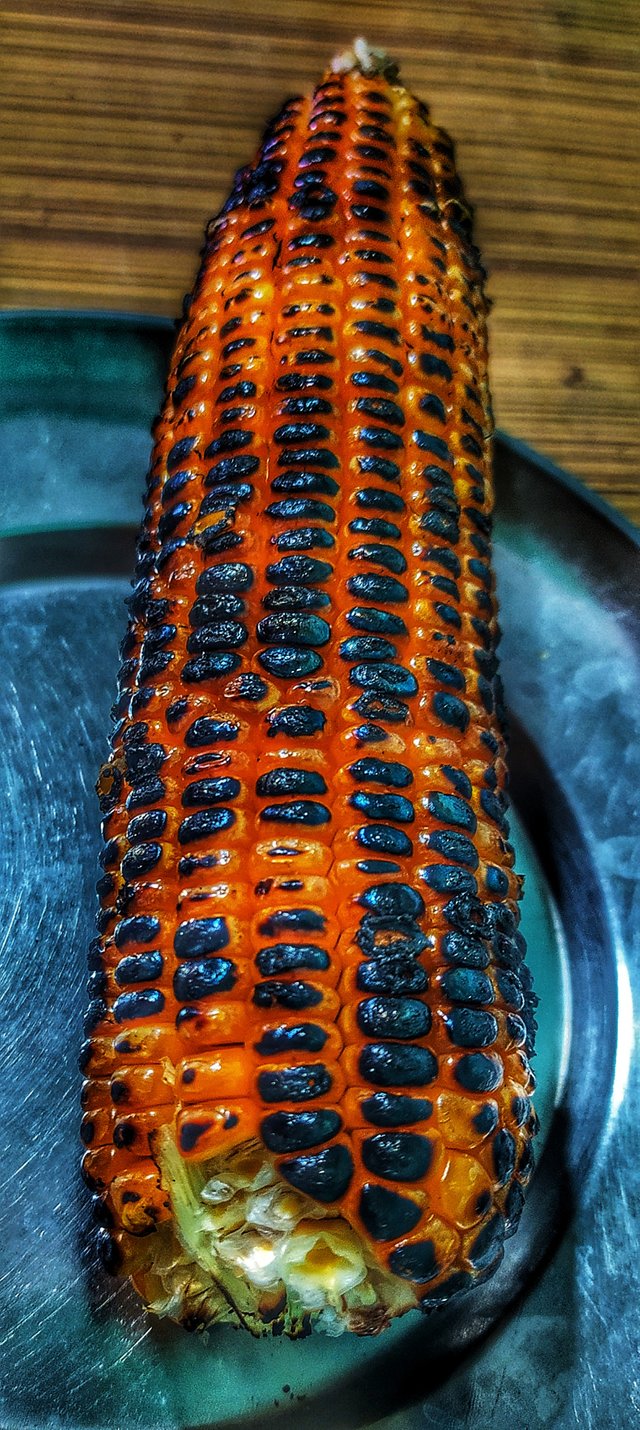 This should be done on charcoal but I was in hurry to eat them so roasted on gas stove.

How to prepare?
Well you need a young and fresh corn with the wrapper. First put the corn on the flame to burn the outer green wrap, by doing this the corn is already cooked well before grill.This induce the taste. Then peel off the remaining wraps and put the corn to the charcoal until it becomes like in the video.bThats it enjoy the food.
---