I've been doing Keto on and off for a few months now, since February to be precise and, despite not making it a permanent change on my life - I don't really want to, as much as I'm convinced that no carbs are the best way to go, I'm not ready to say good bye to them forever - it has already changed my life in several ways.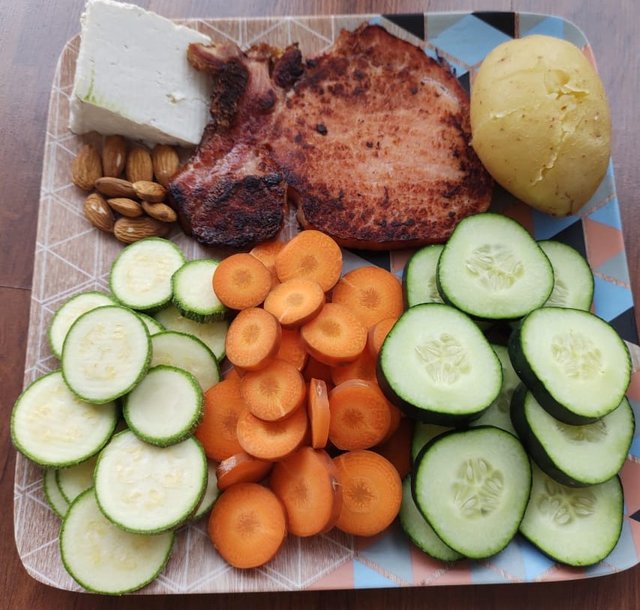 Some carrots, zuccini, cucumber, cheese, a potato, almonds and some pork meat rich in fat. Usually, carrots and potatotes are forbidden for keto but, in limited amounts it can work out for you.
Being on a Keto diet allows your body to fatigue less, spend less energy digesting and use the bloodflow and energy for other purposes. It makes your brain sharper, your focus more lucid, your belly leaner and overall, your body healthier.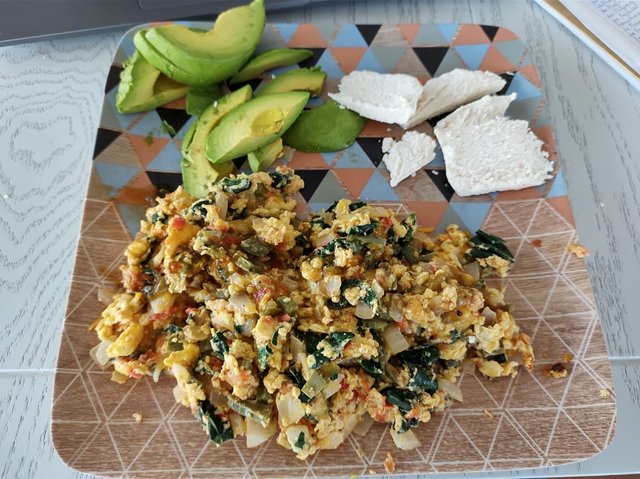 Most of my breakfasts are a variant of this dish: Lots of rich in fat avocado, cheese, sometimes light and some times fatty, and some scrambled eggs with a bunch of vegetables, this time it was spinach, tomato, onion and nopal (a healthy as fuck cactus very popular in Mexico.
I weighted around 84 kilos in January and, after doing Keto for three weeks at a time, and then resting for a month, now I'm standing at 78 kilos and feel more energetic and full of drive than when I was taking my meds to control the triglycerids, lypids, cholesterol and sugar blood levels.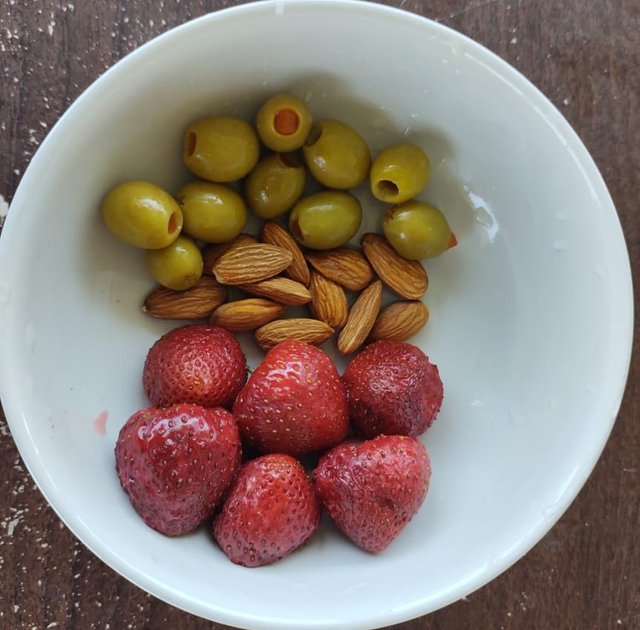 Every time I do keto, I do intemittent fasting, this means I only eat in a span of 8 hours a day. I have a big meal at hour 0 and another big one at hour 8. In between, I have small snacks like this one. Some almonds, olives and strawberries.
If you take carbs out of your life, all those four above drop significantly, effectively balancing your blood levels on most of the important parts.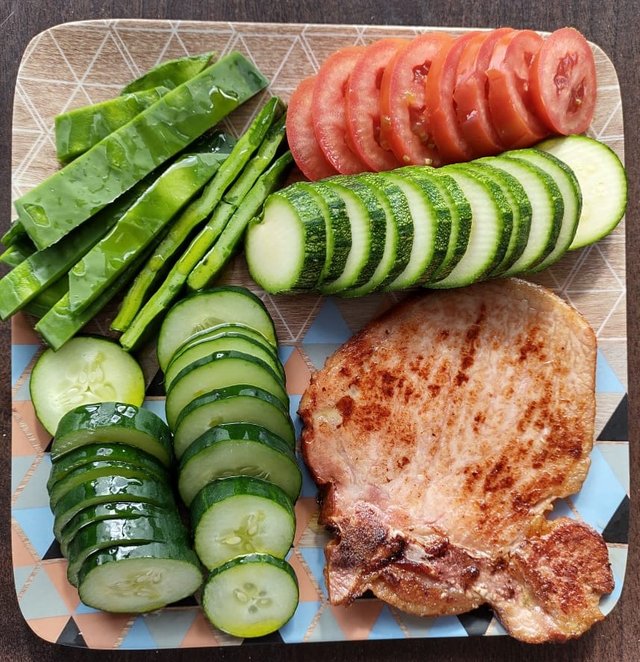 Some may say this keto dishes might be repetitive (there are countless of recipees, I just try to keep it simple) but once you realize food is just sustenance and we have to eat healthy to survive, and not eat for pleasure or hedonistic reasons, it's easy as hell to just eat similarly every day.
Apart from doing Keto, I've been doing some intermittent fasting (16:8) and it's worked wonders with me! We don't need as much food as they media and the government tells us and I realized how much I was overeating and thus straining my body to overwork.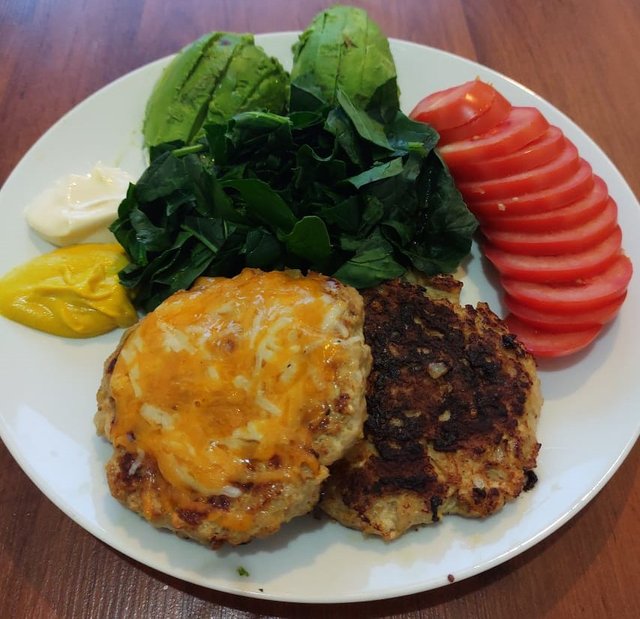 Some home made burgers with lots of mozzarella cheese, avocado and the usual vegetables. See? It's not that bad, in fact not bad at all.
The pictures here are some of the things I eat on a daily basis when I'm doing Keto. Granted, the options are limited, but that's only because almost everything sold at the supermarket contains carbs (surprising, huh? It's almost as if the big corps want you numbed by carbs on a daily basis).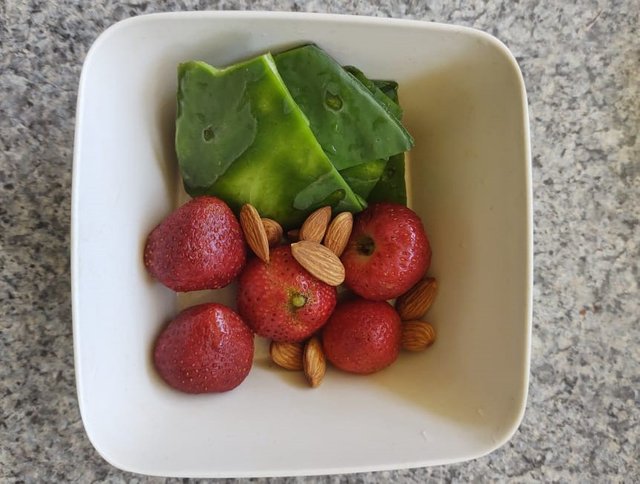 I try to have some variety when snacking, but to be honest, almonds and strawberries make a terrific combination, so most of the times I end up eating those two plus something else, this time it was the healthy as hell Nopal.
Not all eating habits work the same for everyone, and Keto is no exception. When it first started to become a trend, it was used mainly for diabetes patients who needed to drop their blood levels fast and on a harmless way, then, patients who needed to drop several kilos rapidly to go into surgery began doing Keto, now, it is an eating lifestyle. I'm not sure of the potential consequences - long and short term - and, despite me reading tons about Keto and informing myself with nutritionist friends, I'm not sold on the idea that it brings no consequences long term, so I'm sticking to just a few weeks at a time and giving my body time to recover in between.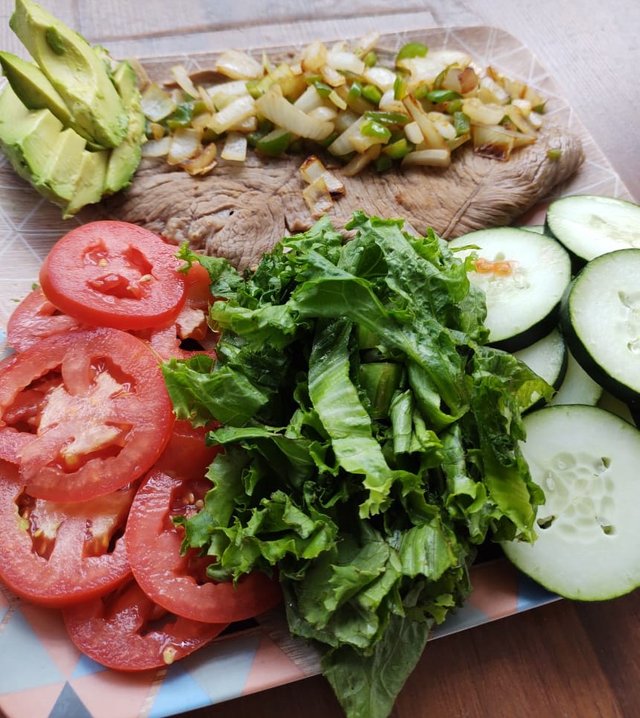 Some version of Mexican Fajitas with the usual avocado side, and lots of veggies that never come unwelcomed.
Cutting carbs from my life was hard at first but now, I have to make myself eat carbs to fulfill my energy requirements. At the beginning it was hard as hell to not crave tortillas, pasta, rice or even some bread, but your body ends up not asking for it once you deprive it from them for a few days.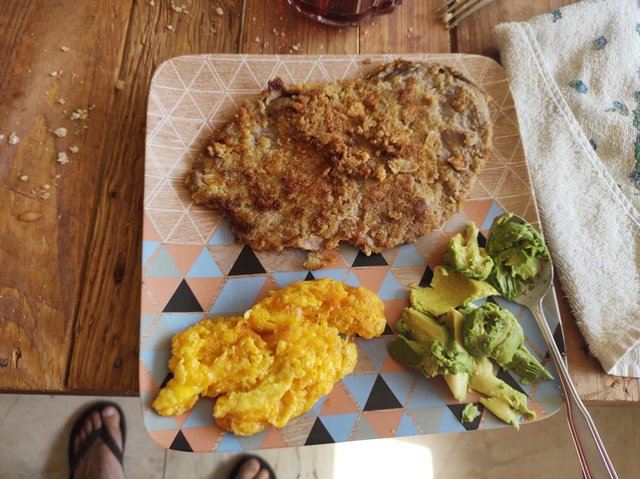 Milanesa (the Mexican version of Schnitzel) breaded with fat rich Pork rind instead of bread with a side of two eggs with tons of fat rich cheese, some complimentary avocado as always.
As you can see, following a Keto lifestyle can be delicious if you give yourself the chance to try it and give yourself the time to cook. I don't spend much time cooking, but I do try to do it daily, otherwise staying out of carbs becomes almost impossible.
What are your thoughts about the Ketogenic diet, or any diet at all for that matter?