This challenge was initiated by @anomadsoul
---
Hello (the brand new) World (again) to you!
This has been quite an awkward situation as we have uncertainties how to introduce ourselves here.
We had a mission statement here before but now we believe we have never properly introduced ourselves before; this (sponsored by blocktrades and ocdb event) is a great place to start over again.
---
We believe… we could be one of the very first Manufacturer in South East Asia to actually have a blockchain social media account here on Hive, which is interesting; and we hope that there will be more network businesses here in the future.
What do we produce?
We are a gluten-free flour manufacturer; and our main product is producing plain rice flour. We also have other products such as tapioca flour and glutinous flour, but our main focus here is first on plain rice flour.
Where are we located?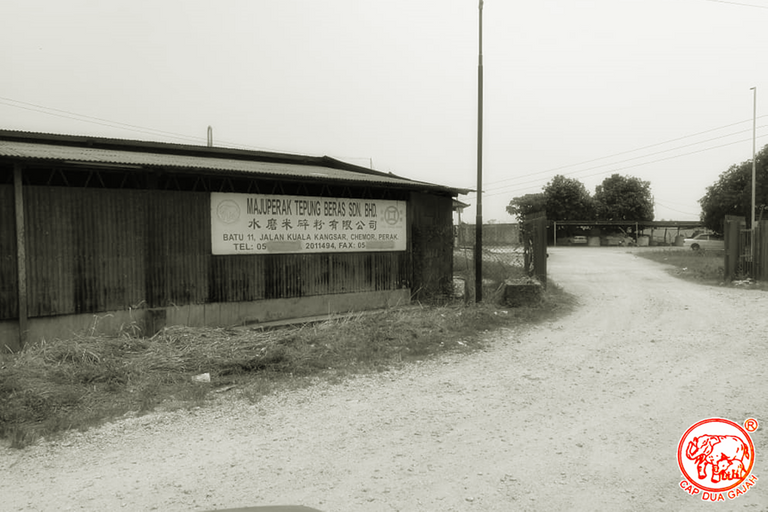 We are currently located in the State of Perak, one of the largest state in the Peninsular Malaysia. We have been in this business for over 30 years.
How do we get to know about this blockchain social network?
Thanks to @gtpjfoodbank, the Food Bank that we started partnering as our CSR project to help the hard core under privileged families who are suffering with low / no pay, by quarterly supporting at least 200 families with our product.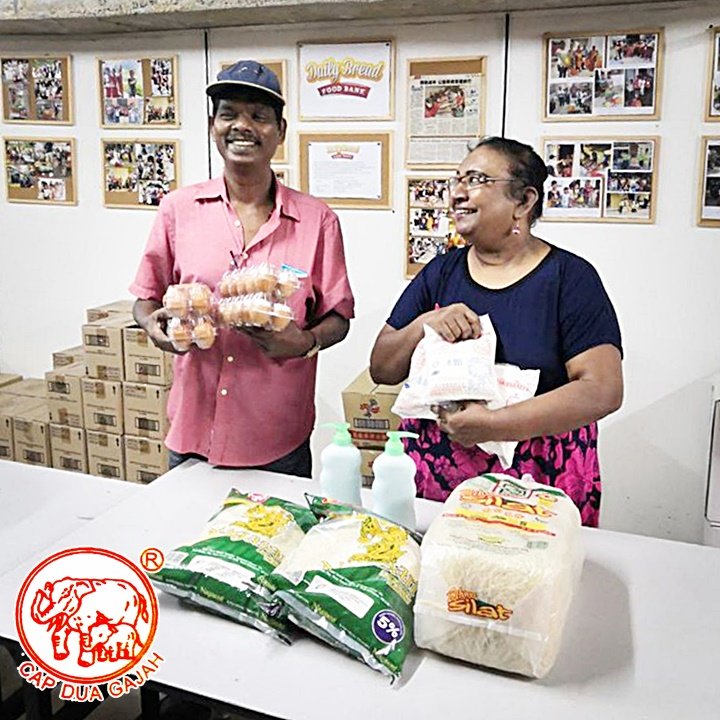 Outreach representatives holding our product
Most of the families we are supporting are from the Indian speaking community as they know how to use our product to make tasty Tosei instead of only relying rice only as one of their main staple food.
What is our mission?
We wanted to spread more gluten free awareness, thanks to @littlenewthings who updated us that more and more people are starting to be gluten intolerant; and we hope to create that awareness by starting our very own cook book, but we wanted to do it differently this time; instead of using usual celebrity chefs to use our product and create a mere few recipes, we wanted to compile a special plain-rice flour cook book specially produced by a vast community, such as the HIVE.
---
A recipe book, for the community; by the community
---
How?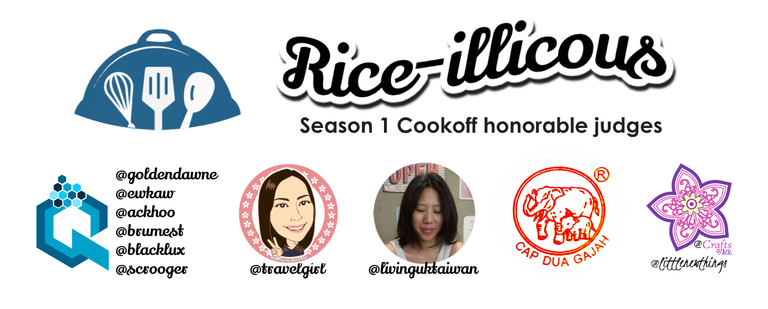 By teaming up with @qurator and @foodiesunite to launch a monthly cook-off competition season. We actually have already started 2 months back. If you have not seen our community site, check out Rice-illicious Cook Off Season 1 and our Cook-off introduction here . All winners will have their recipes published on our official Facebook Page for a wider audience.
So far @amy-goodrich and @uzairk are our first 2 Edition's winners; and @philiprenelee has been graciously testing our product to make sure the measurements are correctly used with Rene's recipes when she occasionally competes in Monday Vegan cookings and our Rice-illicious cook-off.
We have also been receiving great contestants such as @olivia8 , @ireenchew , and @anggreklestari .
Our move forward
Although many contestants have missed out this month's 3rd Edition cook-off due to the recent Hard Fork excitements and the horrible COVID-19 pandemic, we will continue to team up with @qurator for April's 4th Edition cook-off, coming this Tuesday.
We hope with this introduction post, more people will notice this cook-off and this is a perfect time to flex your creativity with your limited supplies; and more people in Malaysia will know your creativity through mainstream media.
If you can get rice-flour still during limited movement in your lockdown area, check out Asian grocery shops.
We hope one day we can display our products in your country as well.
That is all for now, we hope to see you on our next cook-off! We truly hope that we can end this season (6 Editions) successfully so that we can continue with another season to support the community.
Best wishes,
Cap Dua Gajah
Media Initiator
Kezia Teo
10% of this post earnings will go to @gtpjfoodbank for their fund raising effort to help stranded under privileged families during this COVID-19 lockdown period.