This lockdown thing has got me feeling slightly despaired. It doesn't help that the only place we have to live is with my in laws who greet us with the television blaring C19 news each morning and all day long. It actually makes me feel a little sick with a feeling of hopelessness.
It's not like we can't go for a walk or go to the local park which we do most days. It's the constant reminder from the media on how we may be stuck without a job and a place of our own forever, unless we eventually agree to march like good soldiers to the sound of the pied pipers' flute if we want to get out of jail.
Okay I've said enough. Just venting. What makes me feel better is comfort food, so I made soup which is something I could live on.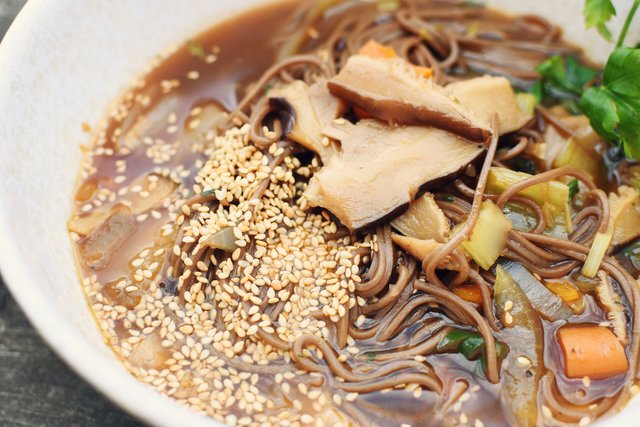 I while back I bought a couple of packages of dried shitake mushrooms and stuck them in the cupboard. I was thinking of soup when I got them. I forgot about them until a couple of days ago when I boiled some water and covered them in a jar. I left them to soak overnight and yesterday the soup finally happened.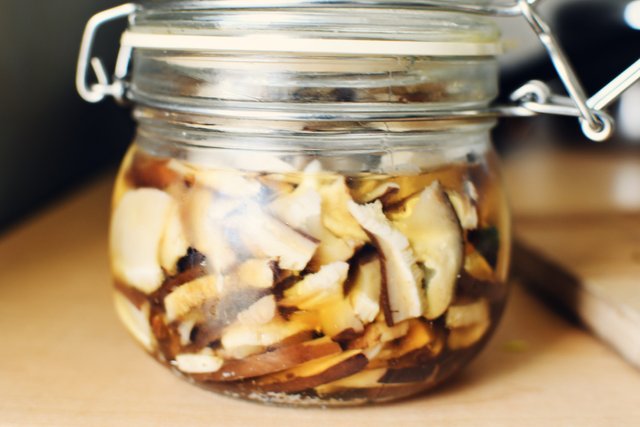 Shitakes have a deep woody yet slightly nutty flavor compared to regular white mushrooms. It takes the soaking and cooking to get rid of the chewiness if you are using dried. Even the fresh shitakes have a chewier texture than the regular button kind.They are also known for their nutritional and medicinal value which is higher than regular buttons.
Shitake Mushtoom And Buckwheat Noodle Soup
6 cups veggie broth
1 tablespoon miso paste
2 cups soaked shitake mushrooms
1/2 cup diced onion
1/2 diced carrot
1/2 cup diced celery
3 cloves garlic
1 teaspoon minced ginger
1/ cup fresh coriander
1/cup parsley
1 hot chili
2 tablespoons tamari
1 teaspoon rice wine vinegar
1 teaspoon sesame oil
juice of half a lime
1 teaspoon brown sugar
1 teaspoon salt or to taste
1 teaspoon pepper
1 bunch buckwheat noodles.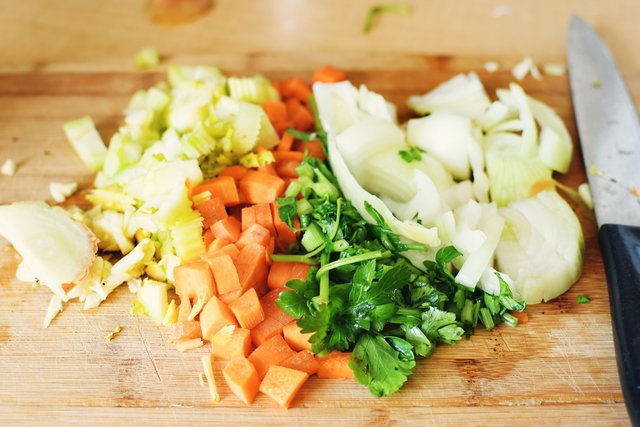 Saute the onions, garlic, celery and carrot , ginger, half the parsley, half the coriander and hot pepper in sesame oil, while boiling the mushrooms in the soup broth. Add all the ingredients together in the pot of broth with the mushrooms. Cook for around thirty minutes or until the mushrooms are no longer too chewy.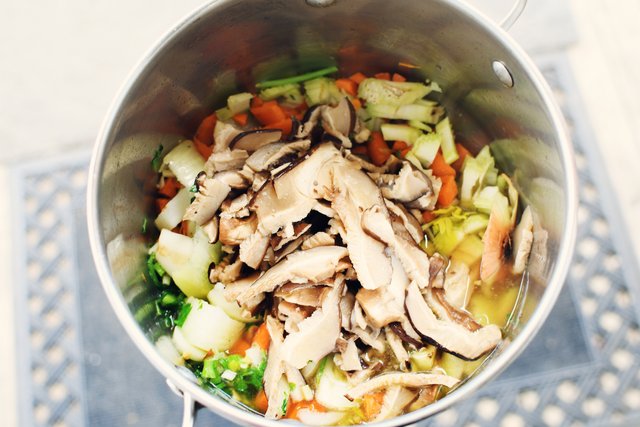 At the end add the buckwheat noodles. They don't take long at all to soften. Add the other half of the cilantro and parsley at the same time. Cook on low for five minutes or as long as the noodles take to soften then serve.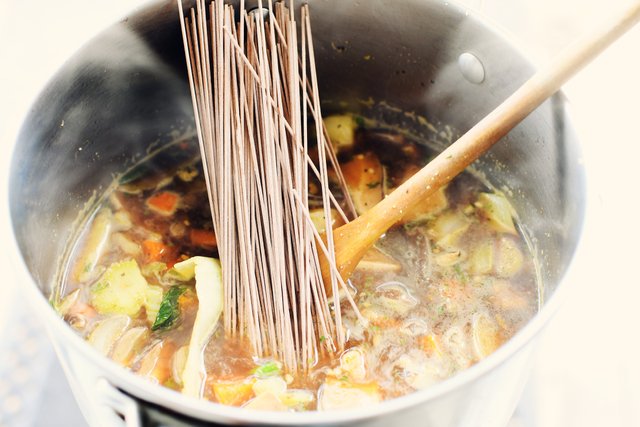 The vegetables I chose were just what I had on hand but you can add just about anything that you have, like cabbage, bok choy, peas, green beans, tomatoes, spinach, broccoli, cauliflower, etc.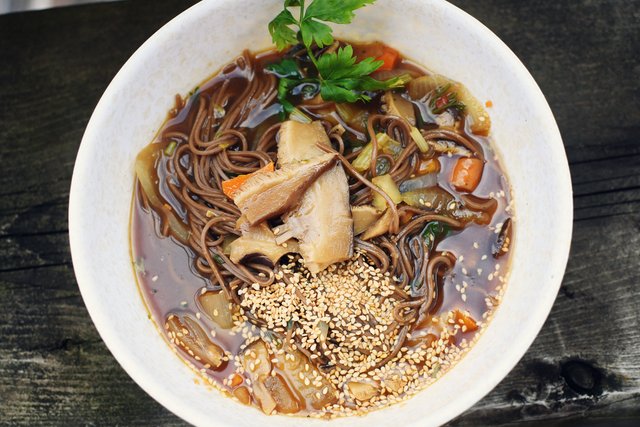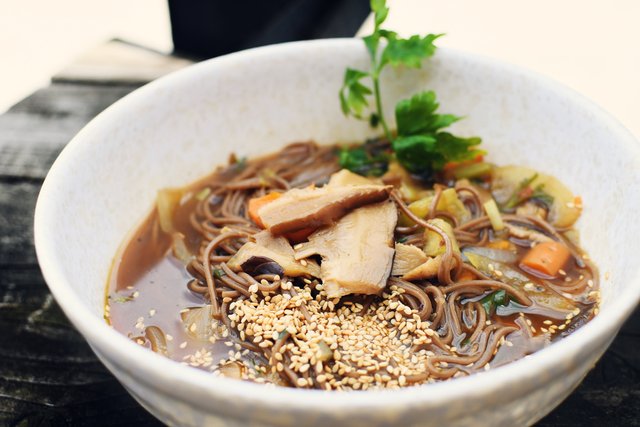 Thanks for dropping by!