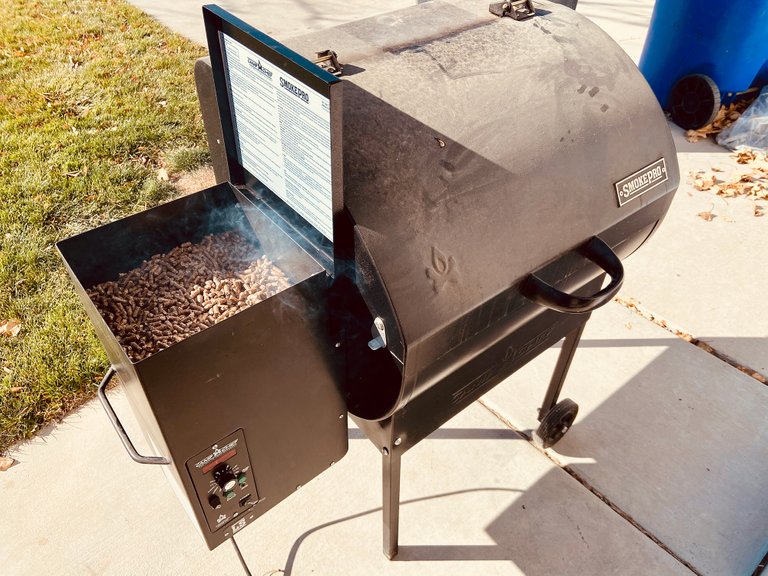 Photo taken by me @derangedvisions
Busting out the smoker

Well, it is Thanksgiving here in the US and the coronavirus pandemic is in full swing. Normally this is a time where families gather from all over and have a huge gathering and a nice meal.
Well, personally I was not a fan of getting together with family during this time of year because it seemed more like a chore to get together and it was a stressful time of year when you have to get a ton of stuff prepared. Luckily we are not allowed to have gatherings, so this works out perfectly for me.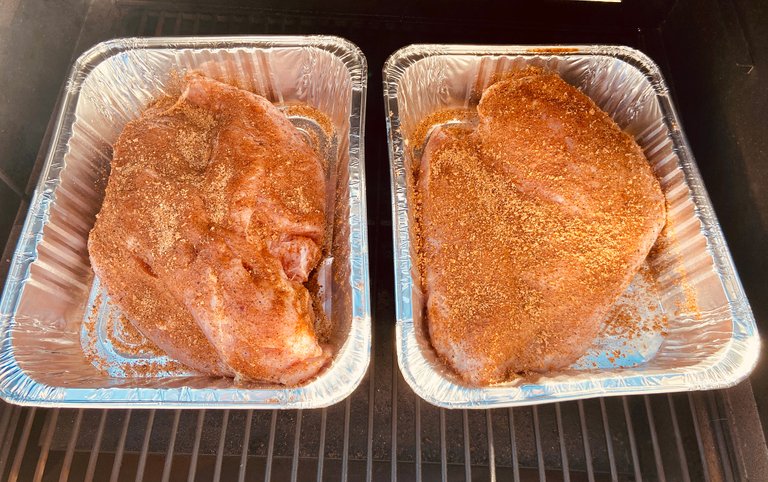 Photo taken by me @derangedvisions
I smoke turkey every year for Thanksgiving, and I am usually sad when there aren't leftovers of the turkey, but this year, we are going to get all of them and it is going to be awesome.
I don't get a normal turkey where you have to stuff shit in it and deal with bones and stuff. I go to a BBQ smokeshop and pick up some massive turkey breasts, so it is nothing but the best meat of the bird. These two breasts are about 10 pounds of nothing but top of the line meat and when they are seasoned, they are some of the best turkey in the world.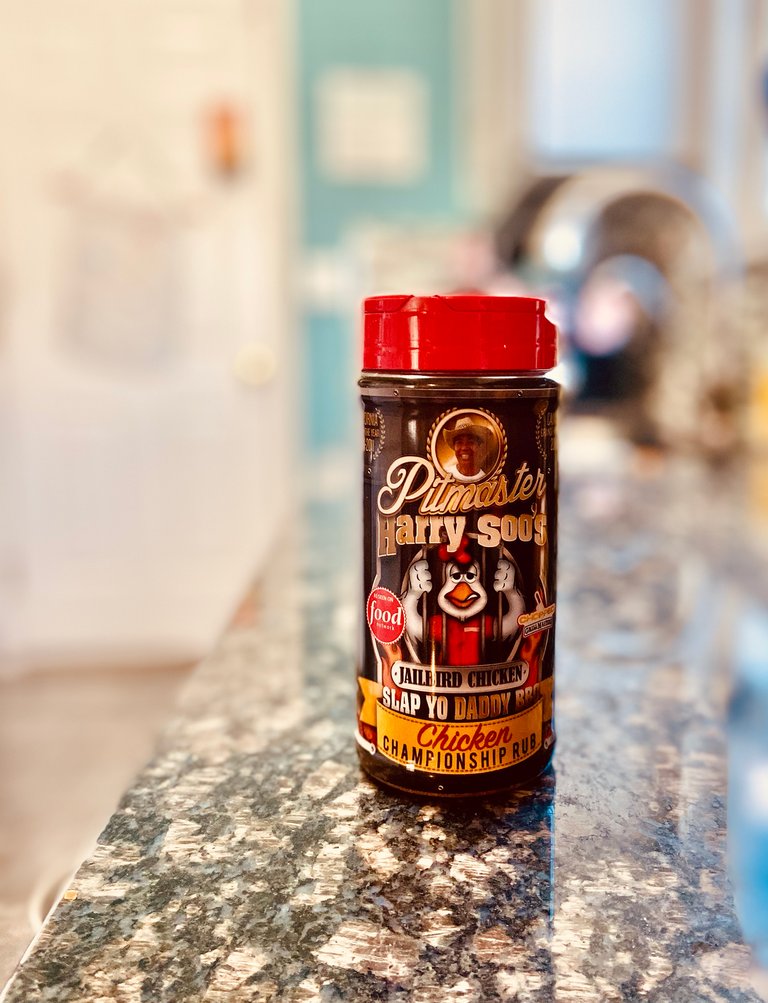 Photo taken by me @derangedvisions
This dry rub is amazing. It gives a nice peppery sweet flavor to the meat while not being too overpowering. So now I have the turkey smoking on low heat for the next hour so that it can be infused with smokey goodness. Then after that, I will cover the meat and turn the heat up to about 250 degrees and slow cook it until they are done. Hopefully I timed it all right and it will be finished by about 5pm. I can never remember how long it takes to cook these things.
In the meantime, I am going to be taking advantage of this massive correction we are seeing in the crypto markets and buy up some cheap coins. I knew that the gains weren't sustainable, so a day or two ago I sold off my holdings for USDT and was waiting for this correction to happen so I could buy back in. Now hopefully we can make some slow gains in the market and go sideways for a while so we won't see huge swings for a while.