This recipe reminds me of my beloved grandma. She would make a pot of summer stew and keep dumping odds and ends into it. Left over hotdogs? In they go. Neighbors bring over a zucchini, peppers or tomatoes? In they go. Leftover grilled burgers, pork chops or canned vegetables? Throw them in the stew! Is the Macaroni and Cheese getting old? You guessed it, throw it in the stew. Grandma would serve her stew for weeks, until everyone refused to eat it anymore for fear of food poisoning!
End of Summer Vegetable Stew uses up the last remaining garden vegetables and whatever you happen to have on hand. This stew is just as versatile as Grandma's but much healthier and more appetizing.
End of Summer Vegetable Stew
Ingredients (if you don't have an ingredient, leave it out or substitute with what you have!)-
1 ½ pounds stew meat (or hamburger)
1 Tbs vegetable oil
8 to 12 fresh tomatoes, peeled and chopped
2 cups tomato juice (or water)
2 medium onions, chopped
1 garlic clove, minced
½ ts pepper
2 ts salt (optional)
4 to 6 medium potatoes, peeled and quartered
3 to 5 carrots, peeled and sliced
2 cups each, frozen corn and peas
2 cups fresh cut green beans
2 to 3 celery stalks, sliced
1 cup sliced summer squash
¼ cup fresh snipped parsley
1 ts sugar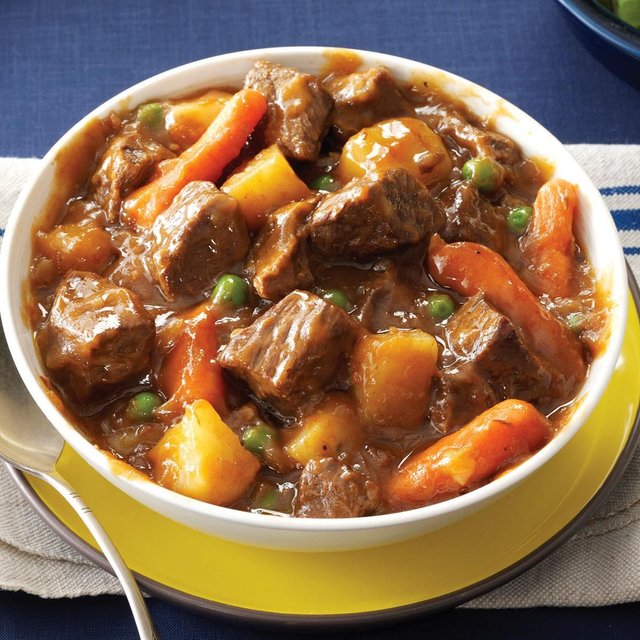 source
Brown meat in Dutch oven or stew pot. Add tomatoes, tomato juice, onions, garlic, salt and pepper. Bring to a boil; reduce heat and simmer for one hour. Add potatoes, carrots, celery, corn, peas and green beans. Cover and simmer for 30 minutes. Add squash and simmer for 15 minutes or until meat and vegetables are tender. Stir in sugar and parsley and enjoy!