Yesterday started out raining and I had to finish raking the cut grass and dumping it in the pen for the animals. It has been very handy to have the raw hay ready to cut and I will have to go get hay once back on the farm.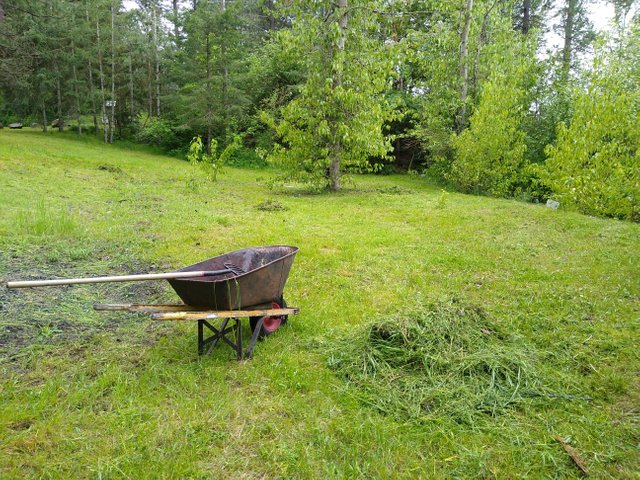 The creek is flowing super deep and I am SERIOUSLY happy I cut out the log that had been lodged across the tunnel. The creek would have flooded with the last rain but instead it is flowing a lot faster and smoother. The mass of water flowing has also pushed the cut up pieces down stream and out from under the road.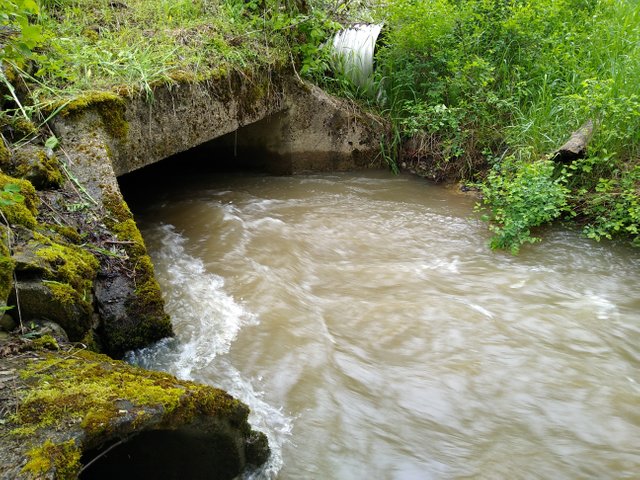 Before leaving I had ot pick radishes and spinach. I got over a pound of spinach just from my few little rows and then a handful of radishes from a couple of areas. The spinach all got washed off nice and clean and bagged and the radishes got rinsed of the bulk of the dirt and bagged.
I'm stoked to have brought them as we are using them in a nice big salad for lunch today.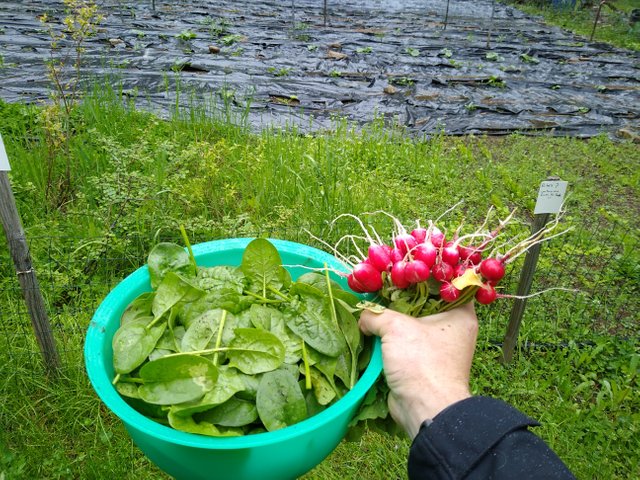 We finally got the boys and our stuff packed in the car and headed to our first meal at a restaurant in over 2 months. We went to Pooles and managed a table right away. It was their first day open since the county went into phase 2 of reopening and we got there after they had been open for a few hours.
HOLY SHIT WAS IT NICE!!!!!!!!!!!!
OMG to sit down at a table, in public, eating a meal and drinking a beer!!!!! SSOOOOOO NICE!
Why is this such a big deal? It really shouldn't be and this horse shit world makes me want to scream. The ingorance that has been bred into people is disgusting and is why these lockdowns have kept going. All of you assholes who blindly do what you are told are why society has broken.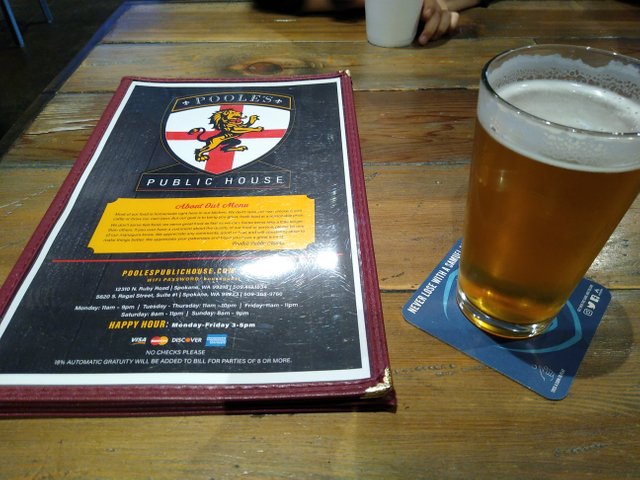 After our awesome meal we drove the 4 hours to the west side and landed at our friends house. The boys INSTANTLY were playing like tornados running around the house screaming. They maintained that level until well past their bed time.
Today has been interesting to start but we managed to grab a couple fresh salmon. Tomorrow we are going ot try and get in line for whole round tuna for $3/lb.

For more information about our farm:
Fleming Family Farm
FLEMING FAMILY FARM, LLC
Sustainable & Organic Methods | Heirloom Produce
All images are original works of Fleming Family Farm unless otherwise notated and credited.
If you find this post useful or entertaining, your support is greatly appreciated by upvoting, following, and sharing!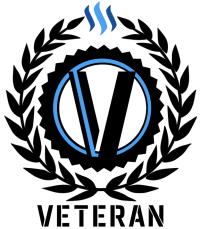 ---

---