Happy start of the week !!!
This weekend I made a recipe in honor of my dear grandmother, who is already in heaven, however, every time I want to remember her I make one of her dishes .. She cooked with an excellent seasoning and a lot of love, this time, I will prepare one of her favorite foods, "Pork Leg Stew".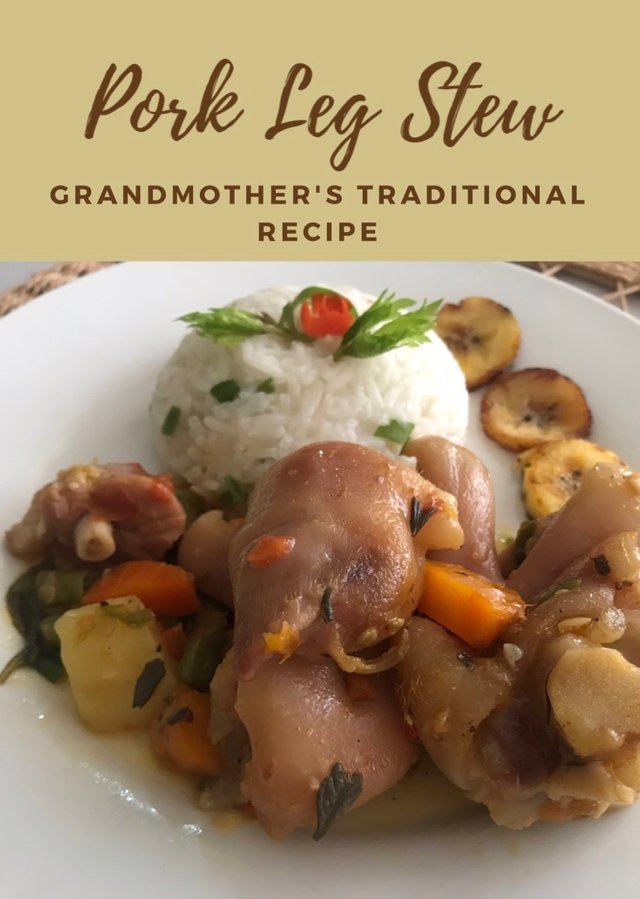 This is a very traditional dish that my grandmother learned to cook. in his youth in the country, and then he passed his recipe on to my mother and then to his grandchildren, so we value it and whenever possible we prepare it.
Pork legs, is a dish that perhaps, Many people do not dare to try, however, I comment that it is very delicious, as long as they are willing to try recipes, with an open mind and palate ... you may be surprised, since it is a very tender and tasty meat .
Pork legs are highly appreciated in countries like Spain, Peru and here in my country Venezuela, where the most common way of preparing them is just as my dear grandmother used to do, stewed with potatoes and carrots and accompanied with white rice and fried banana contour ... a delight.
The ingredients to make this recipe are (for 3 people):
-Half kg of pig legs.
-2 large potatoes, diced.
-a large carrot, diced.
-One tomato, finely chopped.
-Onion, finely chopped.
-Three peppers.
- Salt, pepper, paprika and curry to season.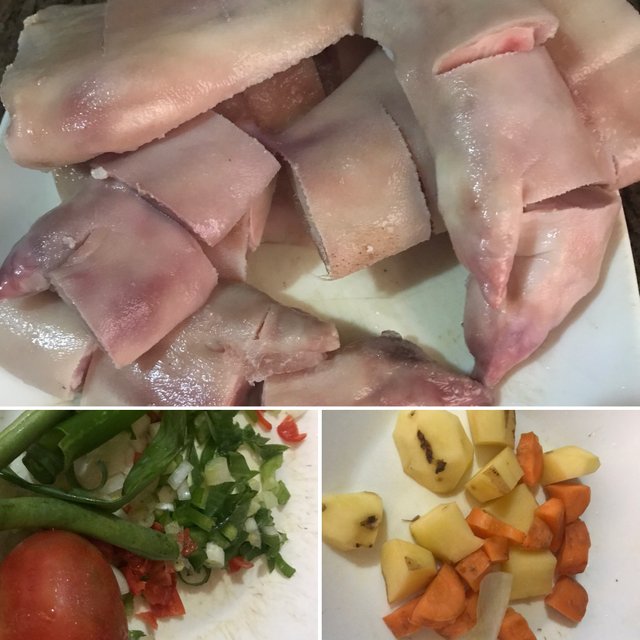 The preparation is as follows:
First clean the legs well and place them in a pot with a liter of water, they should boil for approximately 1 hour.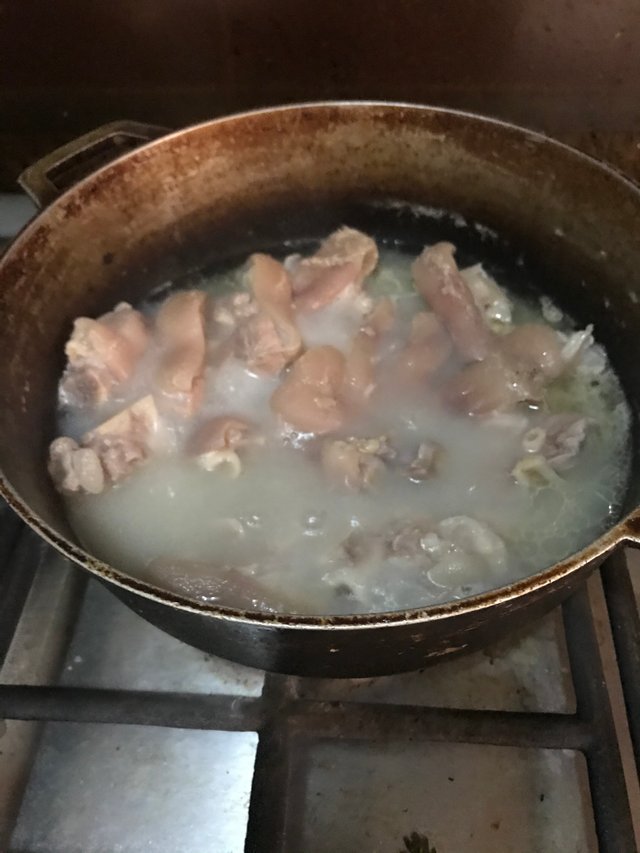 Then after that time, add the potatoes and carrots cut into cubes.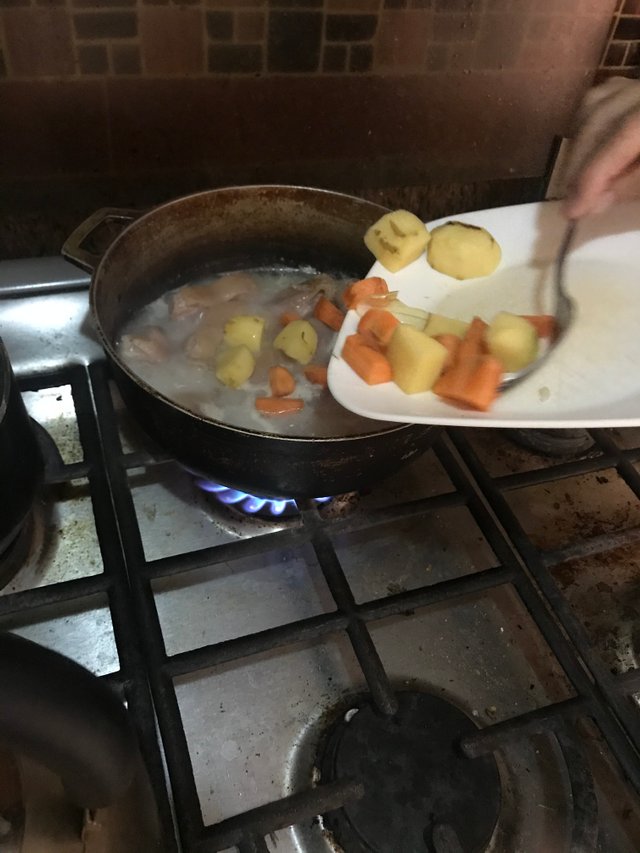 Next we add the tomato, onion and chopped chili peppers, add salt and pepper to taste, a small teaspoon of paprika and another of curry.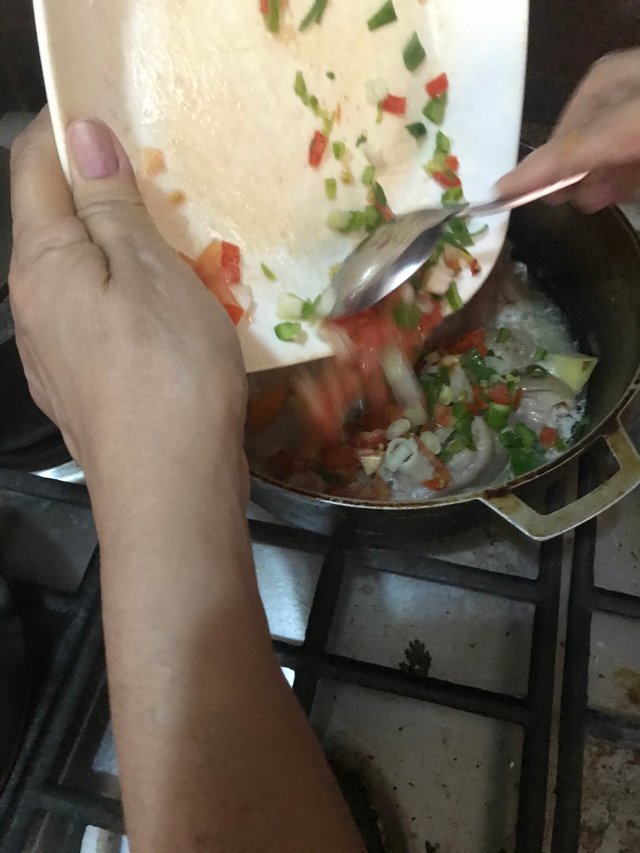 Finally place on medium heat for half an hour until all the flavors of the stew are integrated ...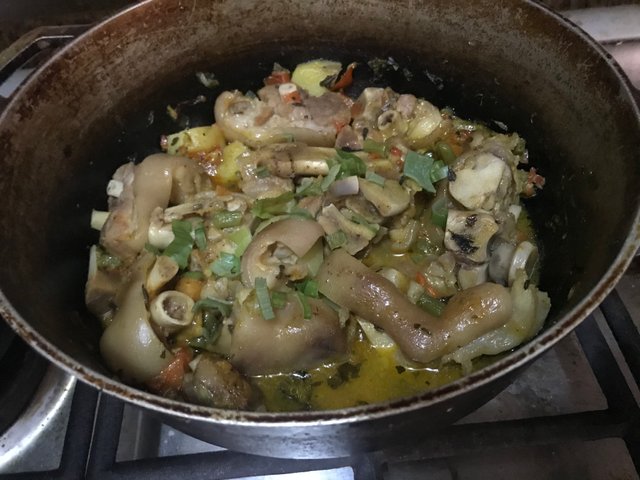 Ready friends !!! I tell you that this recipe looks great !!! ... Made with my grandmother's traditional recipe ... I will accompany it with white rice and fried banana ... I made a small rose with the skin of a tomato on the rice, because that was her favorite flower ...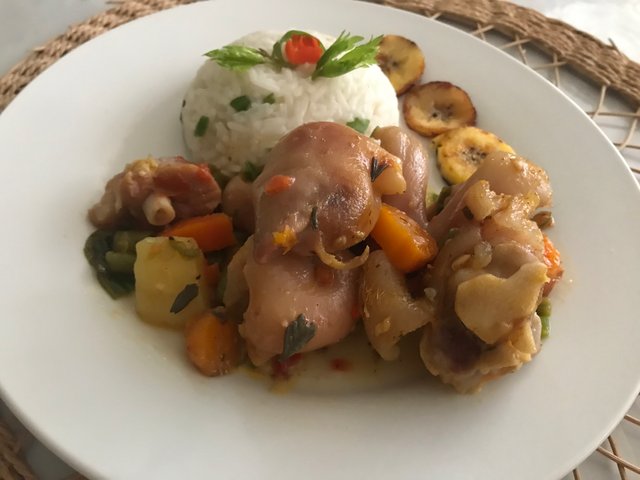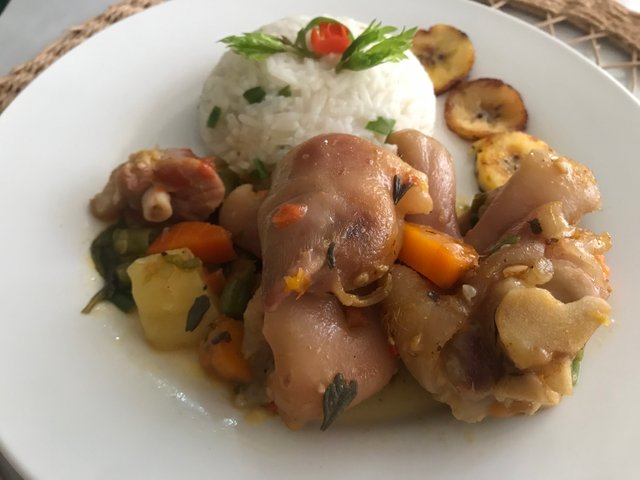 Thank you for joining me in my kitchen and in my memories .... they are appreciated !!! I hope you dare and make this recipe .