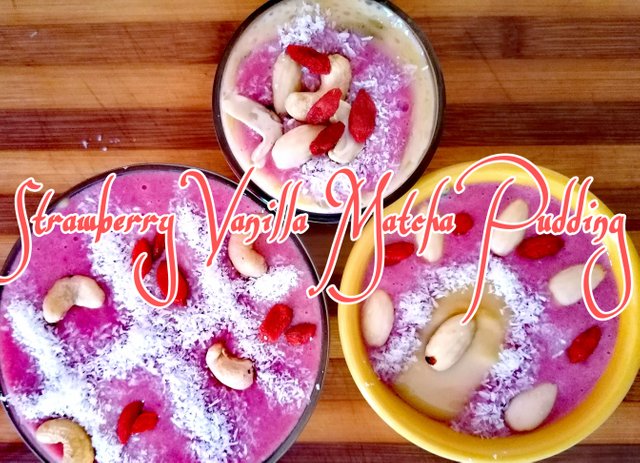 like a rainbow
A fruity, sweet creation.
Ingredients:
pudding
Soy Milk
Strawberries
Matcha
something to sweeten
Put the strawberries with some soy milk and sugar in the blender and puree.
Heat the soy milk and stir in the vanilla pudding, wait til it boils and that's it.
50 percent of the pudding separate and stir in Matcha into the other 50 Percent.
Put into glasses and decorate.
Put in the fridge for about 1 hour.
Check the pictures.
Bon Appetit
text and pictures made by myself. Peace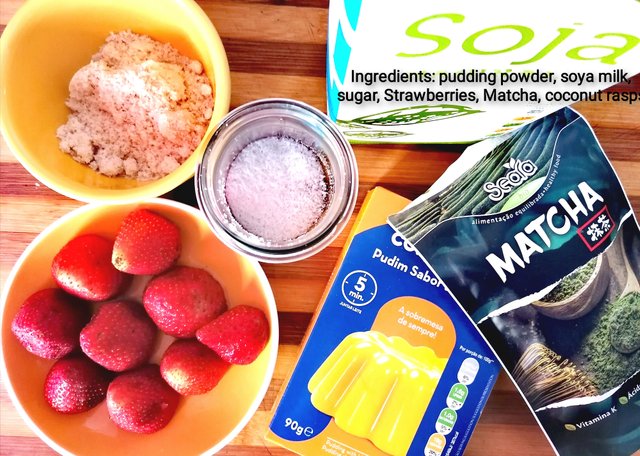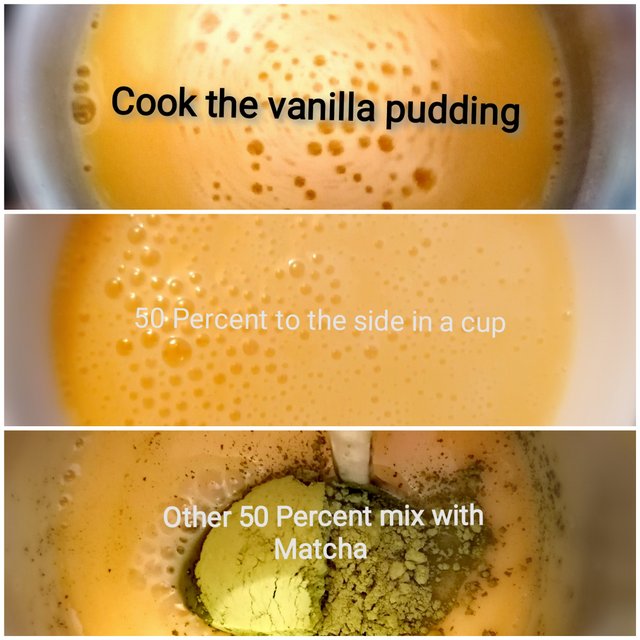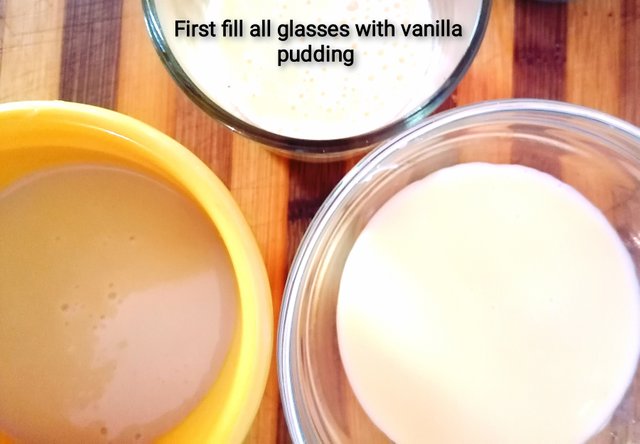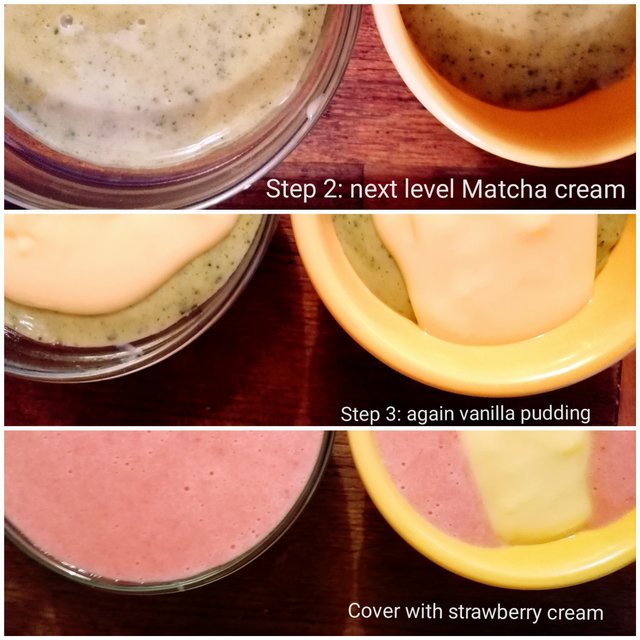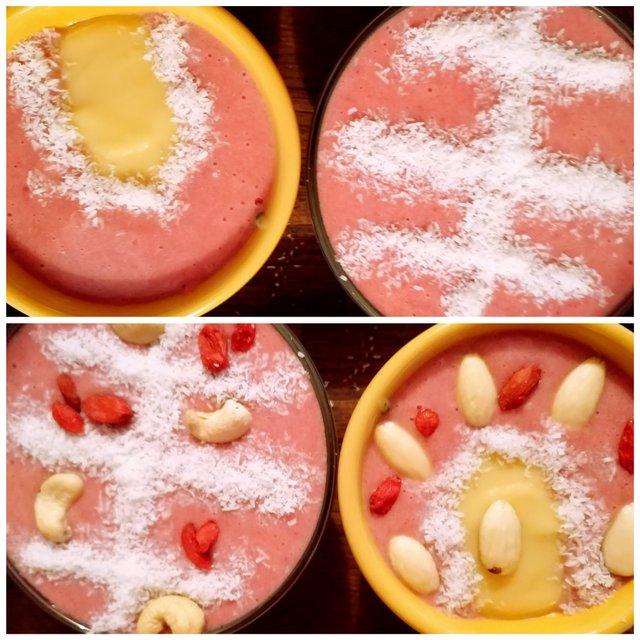 como um arco-íris
Uma criação frutada e doce.
Ingredientes:
pudim
Leite de Soja
Morangos
Matcha
algo para adoçar
Coloque os morangos com algum leite de soja e açúcar no liquidificador e no puré.
Aqueça o leite de soja e mexa no pudim de baunilha, espere até ferver e pronto.
50 por cento do pudim separe e mexa em Matcha nos outros 50 por cento.
Colocar em copos e decorar.
Ponha no frigorífico durante cerca de 1 hora.
Veja as fotos.
Bom apetite
texto e fotos feitas por mim mesmo. Paz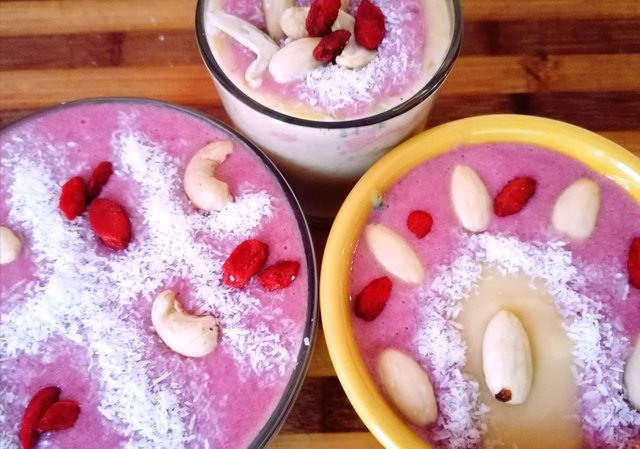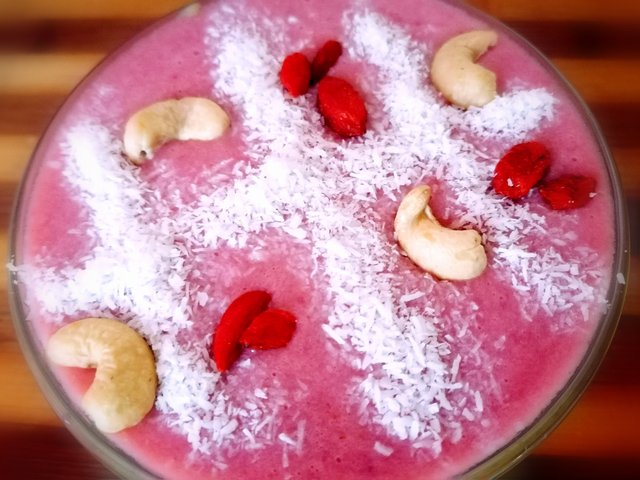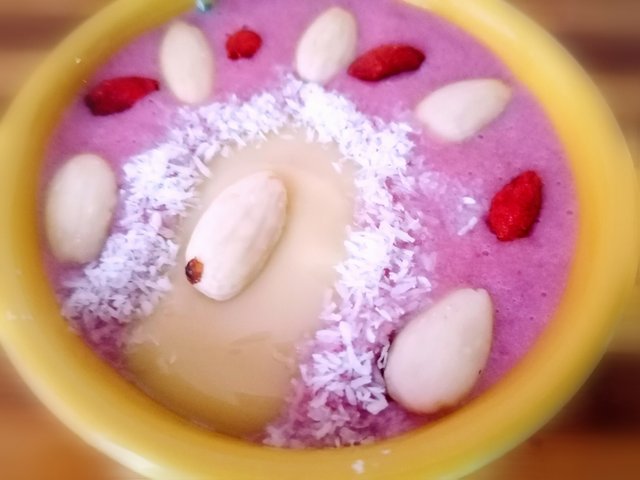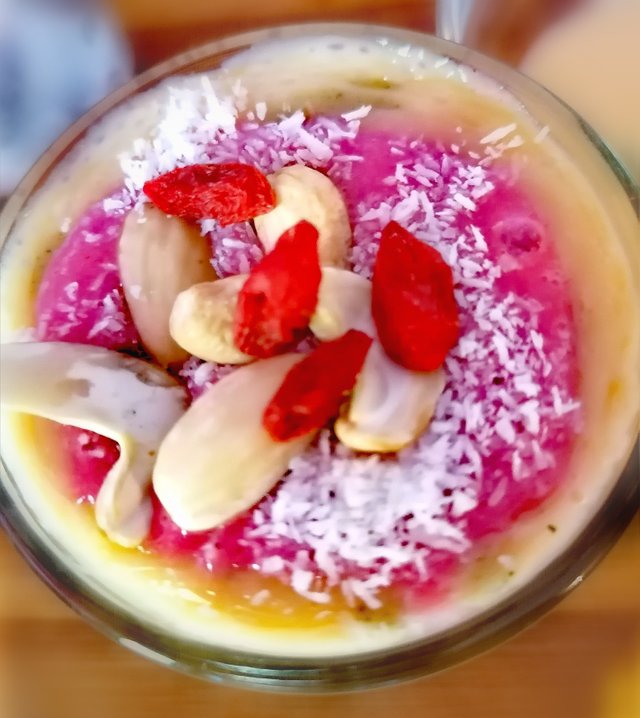 fast wie ein Regenbogen
Eine fruchtig, süße Kreation.
Zutaten:
Vanillepudding
Soja Milch
Erdbeeren
Matcha
was zum Süßen
Erdbeeren mit etwas Soja Milch und Zucker in den Mixer und pürieren.
Soya Milch erhitzen und den Vanillepudding unterrühren, aufkochen lassen und fertig.
50 Prozent des Puddings a teilen und Matcha unterrühren.
In Gläser Aufteilen und dekorieren.
Für ca. 1 Stunde in den Kühlschrank.
Checkt die Bilder.
Bon Appetit
Text und Bilder von mir gemacht. Peace

#blog #life #lifestyle #portugal #foodphotography #community #powerhousecreatives #austria