Cornucópias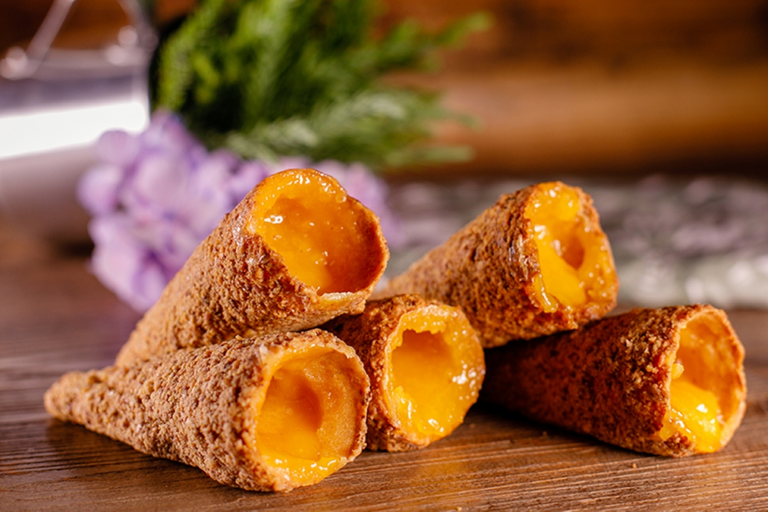 Cornucópias
It is from the historic city of Alcobaça that the wonderful Cornucopias come from. The Alcôa pastry, with over 50 years of tradition, is responsible for these delights. Cornucopias have a crunchy sugar cone shape and are filled with egg candy.
---
Brisa do Liz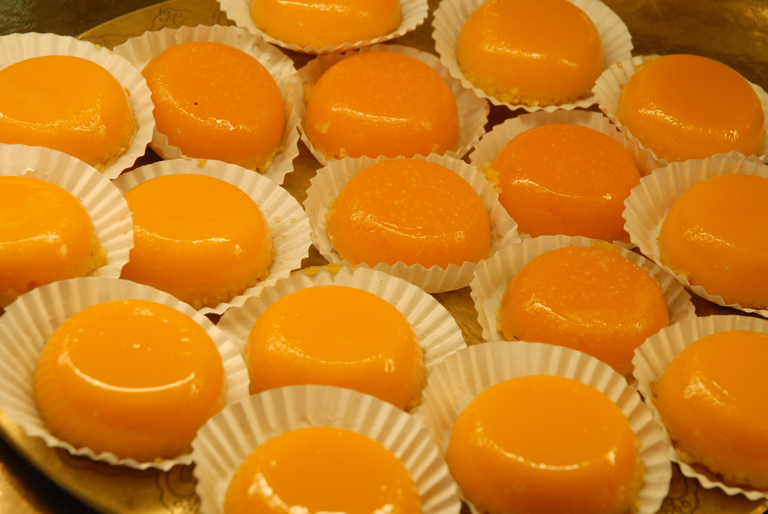 Brisa do Liz
Liz comes from the city of Leiria. The origin of Brisas do Liz dates back to the 17th century, the Convent of Santa Ana, which belonged to the Dominican order and was due to its foundation to D. Catarina de Castro, daughter of the 2nd Duke of Bragança.
There is only the oral tradition of confectioners who received information from older confectioners. It is one of the symbols of this city of Leiria, whose recipe is made of secret and almond.
---
Sericaia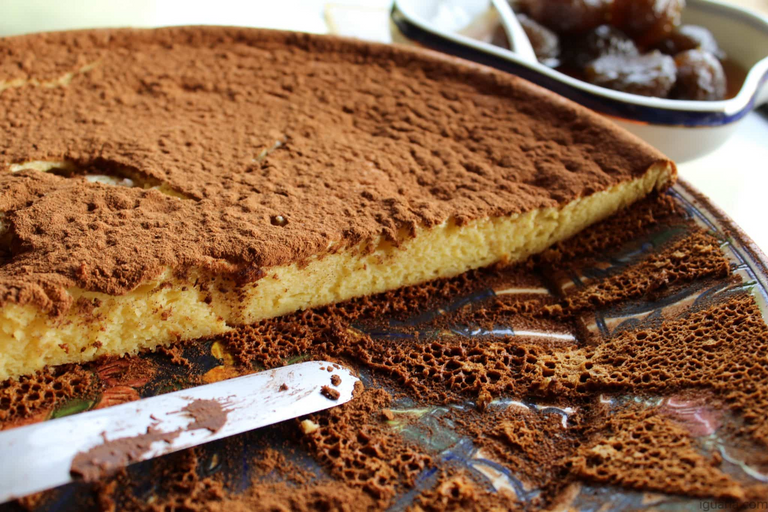 Sericaia
Sericaia is a classic from the Alentejo region. As it could not be different from most Portuguese sweets, this very creamy and wet cake is the perfect mix of eggs, lemon, flour, milk, sugar and cinnamon.
To make Sericaia even more Alentejo, I advise you to experiment with syrup and plum.
---
Queijada de Évora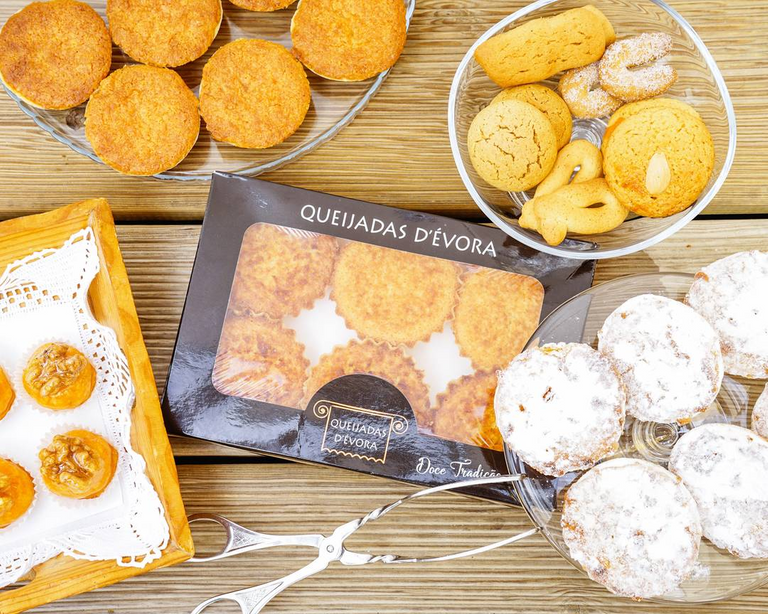 Queijada de Évora
This old recipe of Queijadas de Évora comes from the Alentejo conventual sweets, they are small pies with a creamy cheese filling that can almost be eaten at once, simple, delicious and easy to prepare. Queijadas are typical of the whole Alentejo, but here we show you how to make queijadas in the style of Évora, one of the oldest cities in Portugal, whose historic center was declared a World Heritage Site by Unesco in 1986.
---
Queijada da Graciosa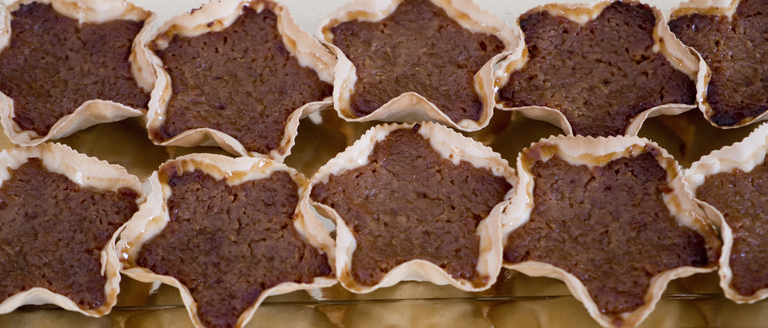 Queijada da Graciosa
Queijadas da Graciosa is a traditional sweet from Graciosa Island, archipelago of the Azores, thus becoming one of the main business cards of this beautiful island. Its preparation is all made with natural products, always respecting the standards of the region's sweets.
---
What is your favorite candy?
---
Article © 2020 @portugalcoin | All Rights Reserved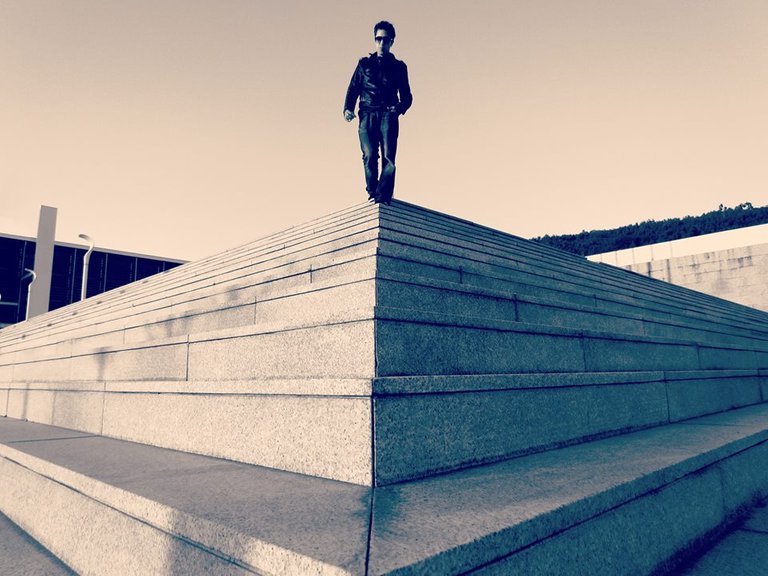 Portugalcoin 🇵🇹
WELCOME to my blog on Hive blockchain. Here you will find several trips I take in Portugal and information about the main monuments, squares, streets, palaces...
Hug from PORTUGAL!
[Hive original]