Bacalhau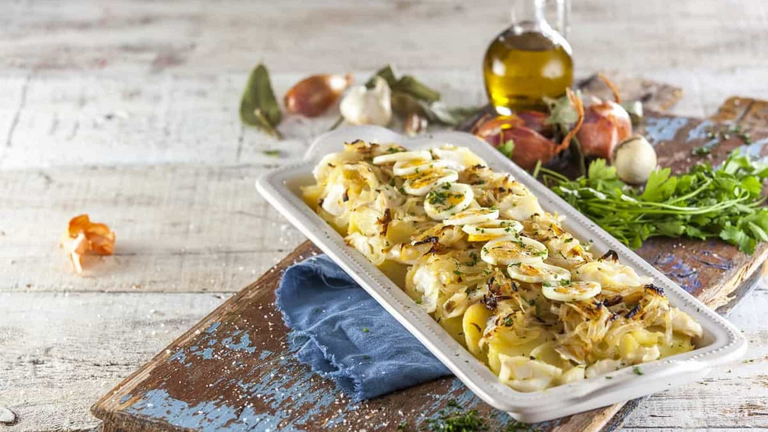 Bacalhau
Cod is the most recognized Portuguese dish worldwide. Cod is undoubtedly a symbol of Portugal. There is no one who comes to Portugal and does not want to eat a legitimate Portuguese codfish. The big question is that there are so many different ways to prepare the dish that it can be difficult to choose which one.
---
Francesinha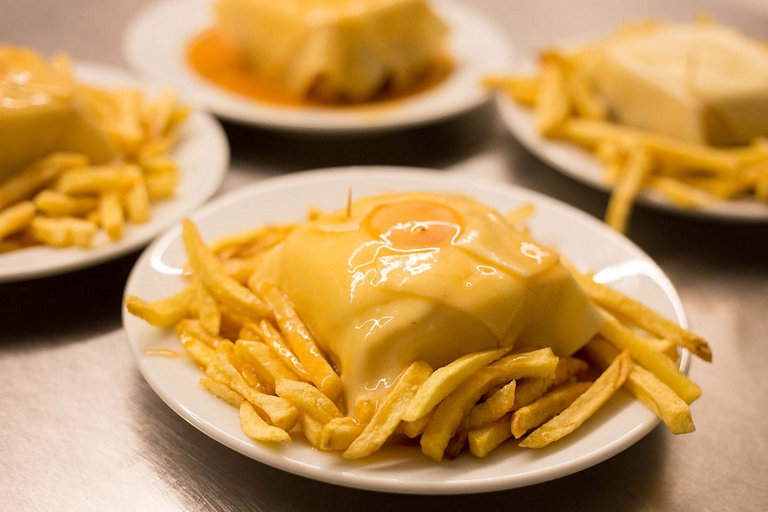 Francesinha
It is a sandwich that equals a meal. The best francesinhas are undoubtedly eaten in the city of Porto, as it's the dish of the people of Porto. Between two slices of bread, a steak, several sausages, such as sausage, ham and sausage, and other meats.
Several slices of cheese make a kind of wrapping, involving of the whole sandwich. And, on top, a fried egg. In addition to a spicy sauce, a secret that makes the difference in flavor. It can be accompanied by french fries and you can not miss a mug of beer to smother the spicy.
---
Cozido à Portuguesa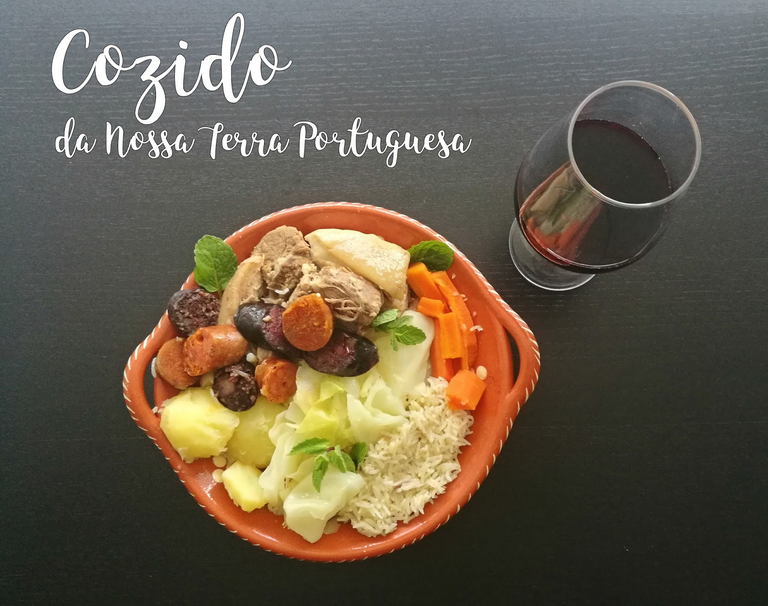 Cozido à Portuguesa
Portuguese stew is one of the most traditional dishes of Portuguese food. Portuguese stew mixes many ingredients such as beans, beef and chicken, sausages and sausages in general, carrots, cabbage, cabbage, among others, in addition to having variations depending on the region, you may or may not take any item, such as chicken, pigs ear.
Simple and easy to do, just cook everything together. Once ready, the tasty broth of this mixture is removed and used to make rice, the main accompaniment of the dish, which is usually consumed with green wine.
---
Alheira de Mirandela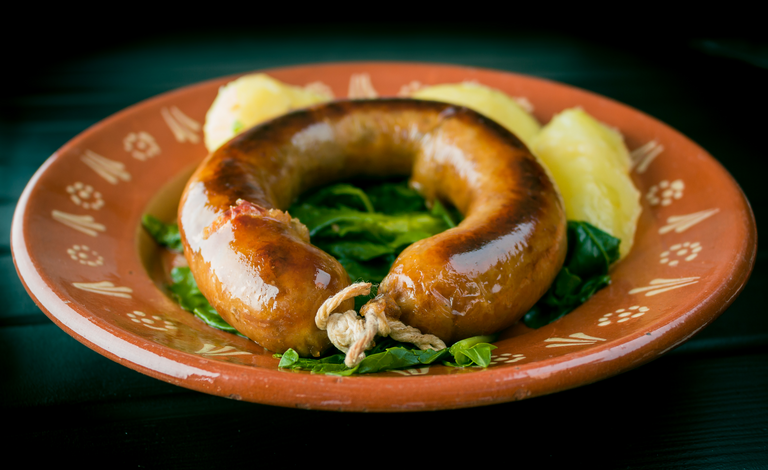 Alheira de Mirandela
A classic among smoked sausages and chorizo, alheira was created by the Jews in order to make the Portuguese inquisition believe they were Christians. Nowadays, this pork-free chorizo has become a classic dish of Portuguese cuisine, usually served with a fried egg and French fries.
---
Caldo Verde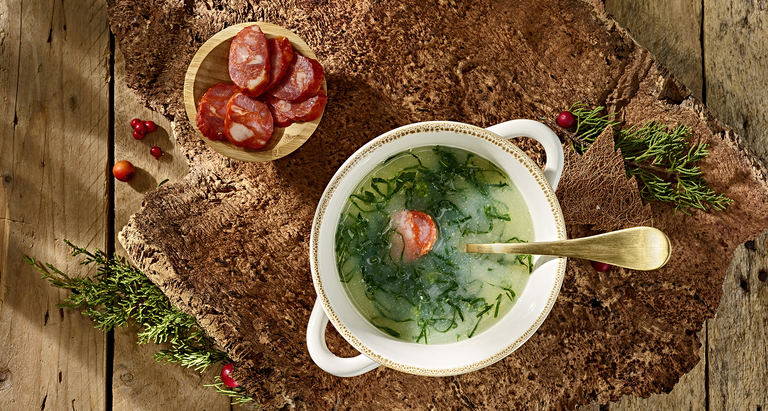 Caldo Verde
It doesn't matter if it is summer or winter, there is always soup for starters in Portuguese meals. We consider the traditional broth to be especially traditional with potatoes, cabbage, onions and slices of chorizo. Also açorda, a combination of bread, garlic, salt, oil, coriander and water, usually accompanied by shrimp, cod, egg or meat. It is a typical dish from the Alentejo, which, depending on its size, makes it the main meal.
What is your favorite dish?
---
Article © 2020 @portugalcoin | All Rights Reserved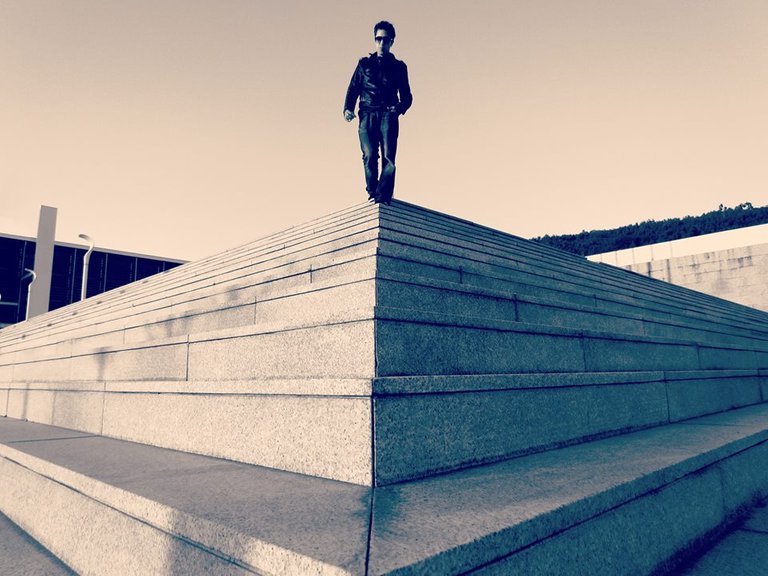 Portugalcoin 🇵🇹
WELCOME to my blog on Steem blockchain. Here you will find several trips I take in Portugal and information about the main monuments, squares, streets, palaces...
Hug from PORTUGAL!
[Steem original]