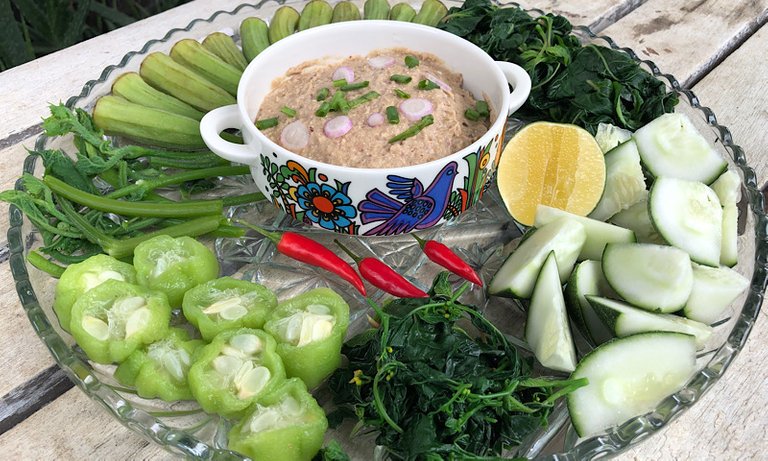 Hello again everybody, I want to share a recipe from my country for Food Fight Friday 🙏🏻😊.
Today I have recipe another to share with everyone. It's crush fired eggplant vegan recipe. It's style by myself. We eat it with boil salad, it's really delicious our family like it very much.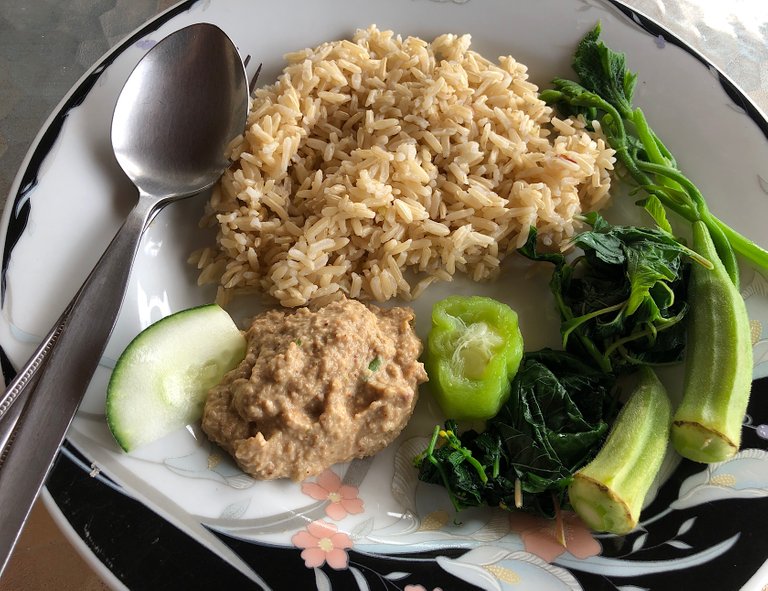 I eat it with organic brown rice always.

🍆🌶 Crushed Eggplant Salad Recipe 🧄🥒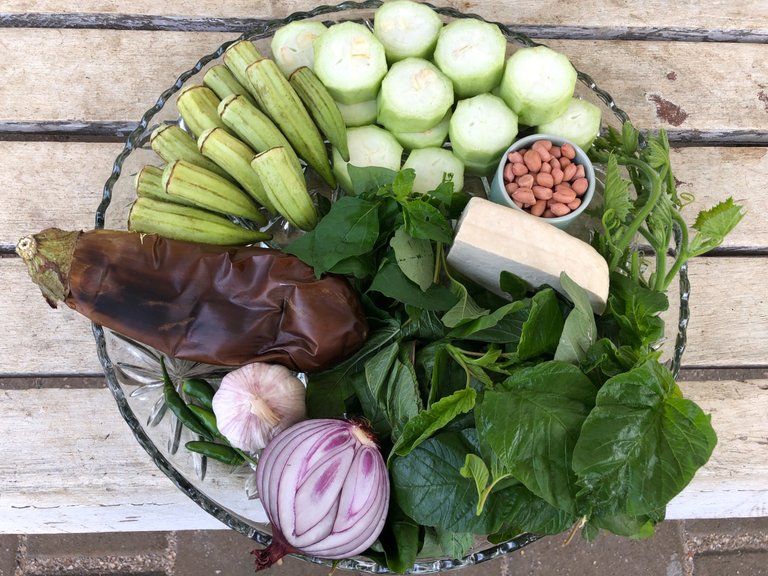 Smashed Eggplant Ingredients
1 whole eggplant, baked
7 green chilies or as you like it
5 cloves garlic
1/2 red onion
2 small slabs fried tofu
1 lime's juice or to taste
1 tbsp soy sauce
1 tsp brown sugar
1/2 sea salt or to taste
1/4 cup roassted peanuts
Ingredients For Salad
cucumber
young pumpkin stems
okra
amaranth leaves
luffa
boil its veggies but not cucumber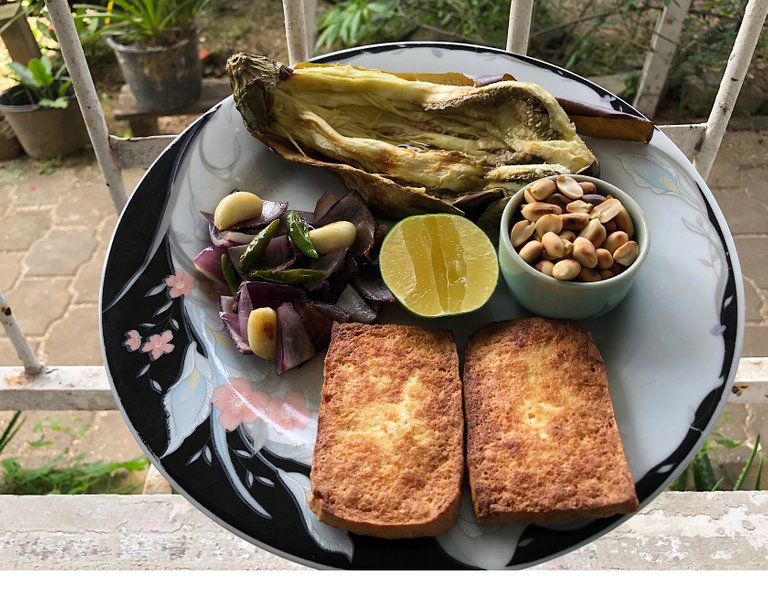 Step 1

Fry the onion, garlic, chilies. After a few minutes put roast peanut.

Remove from heat.

Step 2

Now crush by hand the fried chilies, garlic, onion, fried tofu salt, sugar and peanuts.

After that, add soy sauce, lime juice mix it to until it's ready.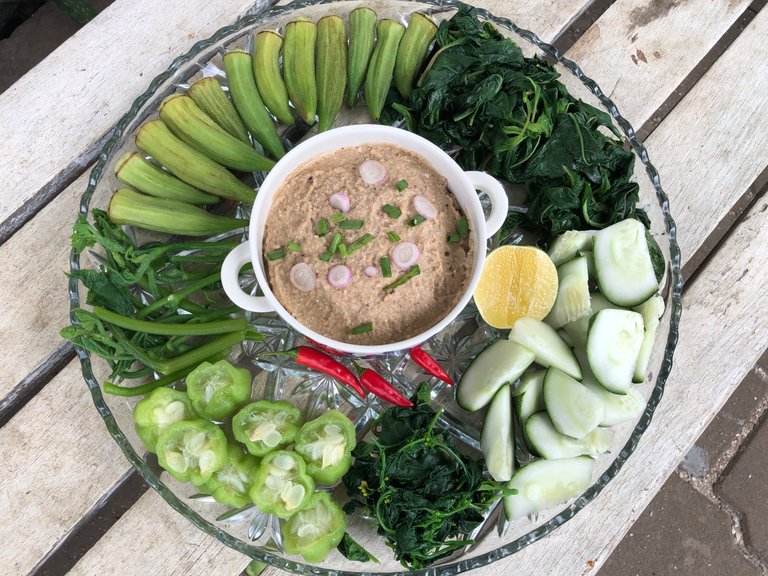 Now I made already, we can to eat now.😊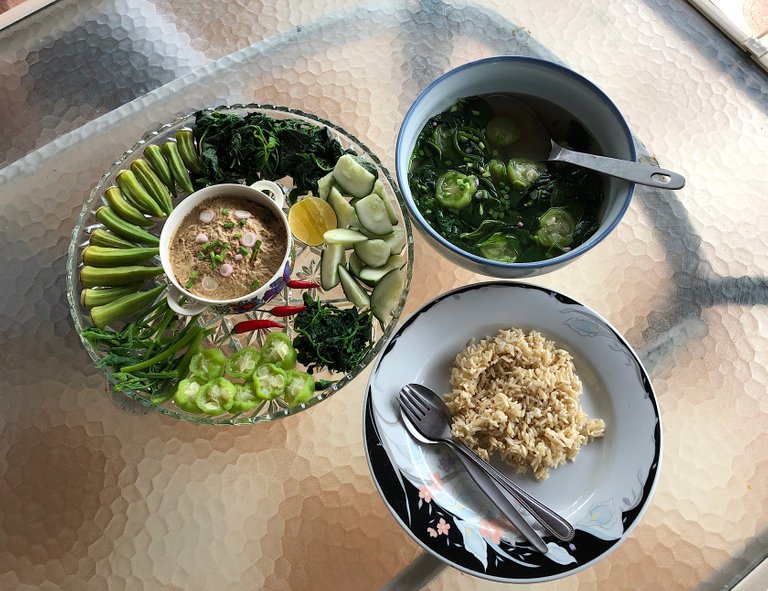 I made soup from vegetables for eat also. This is food for lunch today, we can make eat it for dinner also.
I hope you enjoyed to visiting my recipe vegan food. I Love My Family And All Humanity 💕💞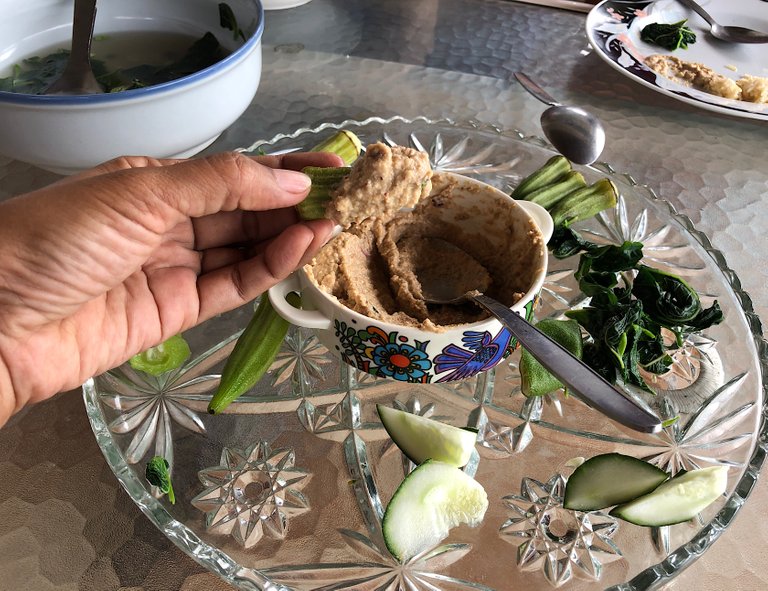 It's yummy until until it's gone.

🙏 THANKS FOR READING 🙏
If you enjoyed this post, please upvote and reblog.

WE PROUDLY SUPPORT
@themarkymark
@joshman
@canadian-coconut