Hi from Suriname! Hope you all are well. Today I want to share my Cambodian fresh mango pickle and fried tofu patties recipe.
My country, we eat green mango with chili-salt and we make it for food, salad and much more.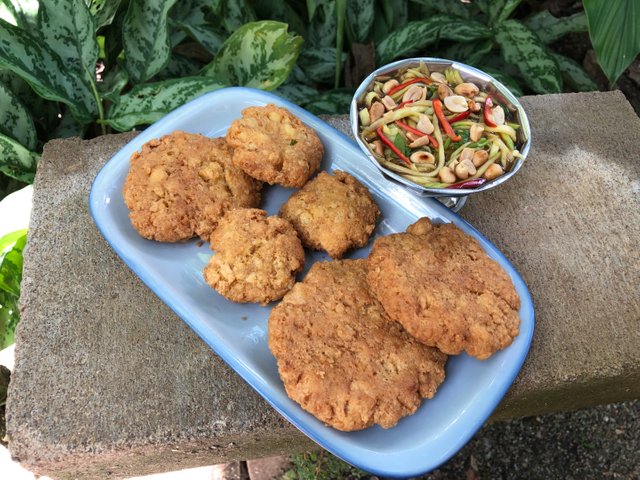 Pickled Fresh Mango With Tofu Patties

Ingredients
200 grams tofu
3 tbsp whole wheat flour
1/2 tsp chili powder
1 tbsp baking powder
1/3 tsp salt or to taste

Tofu Patties Recipe

Step 1

Put all ingredients in tofu.

Step 2

Mix it up.

Step 3

Do like this and fry it.

Step 4

Fry it.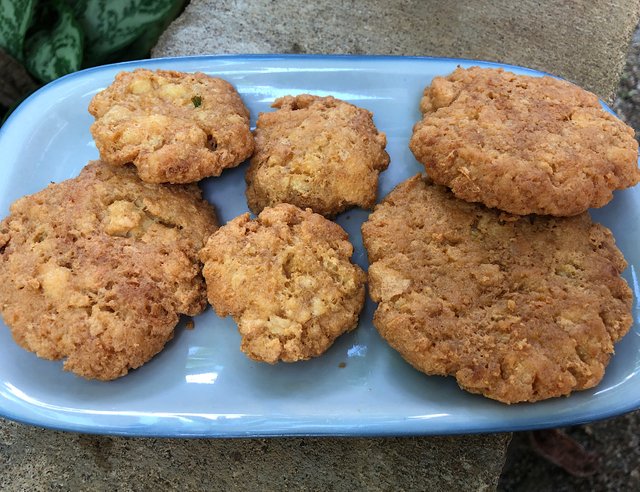 Pickled Mango Recipe

Ingredients
1 green mango
1 red or green chili as you like
1/4 tsp salt
1 tsp sugar
1/4 cup soy sauce
2 sprigs coriander
1 lime's juice
roasted peanuts as you like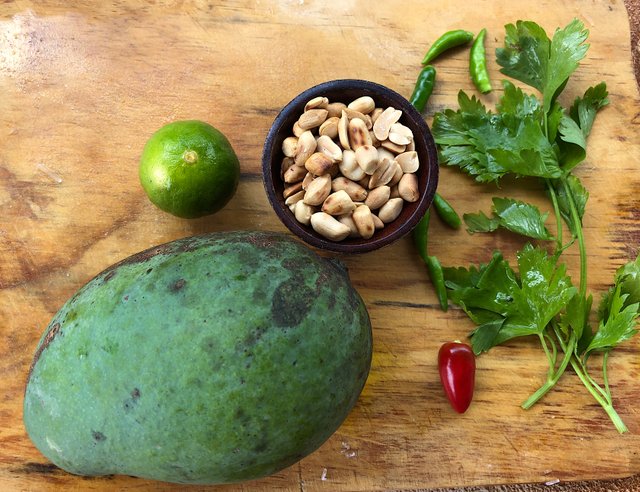 Step 1

Cut mango like me.

Step 2

Cut mango like this and cut chili small.

Step 3

Put soy sauce, salt, sugar, chili, lime juice, coriander and mix it up.

Step 4

After mixed up put roasted peanuts on it, it's ready.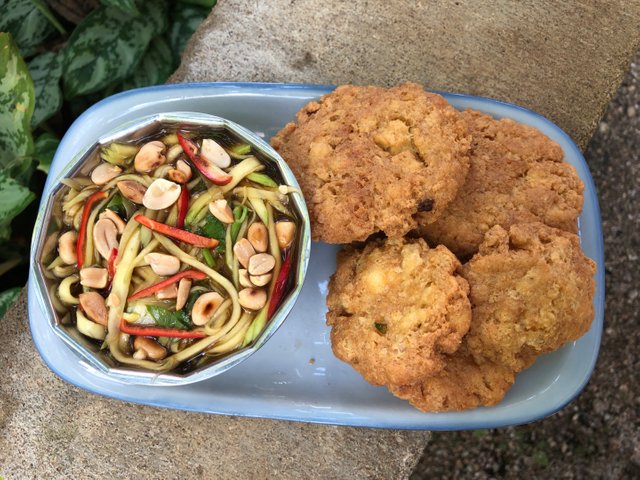 Now my recipe vegan food it's already, I hope you enjoyed it.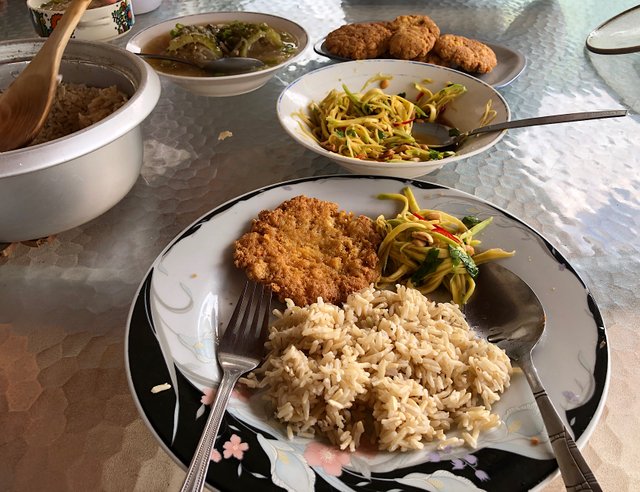 This is recipe easy to make eat and very easy to eat with brown rice.

🙏 THANKS FOR READING 🙏
If you enjoyed this post, please upvote and reblog.

WE PROUDLY SUPPORT