There are something in life which cant be measured, but still holds a special place in life. They get PRICELESS & MEMORABLE. A moment that remain close to your heart and remain forever....
You know, the best part of parenting is to understand that kids have grown up very fast.
Fast enough, that you could not realize until they grow enough to make you emotional with surprises and some heart touching messages, filled with loads of feeling and emotions.
My day started like this only, when I have a 5 page hand made scrap book gifted on my B'Day by none other than my 13 years old kid.
Yesss..
its my Birthday (today).
PAPA in big letters written on top of the scrap book reminds me of my age, and how times fly away so fast. The little angel, who uses to be my reason of smile is gifting me a self made Scrap Book.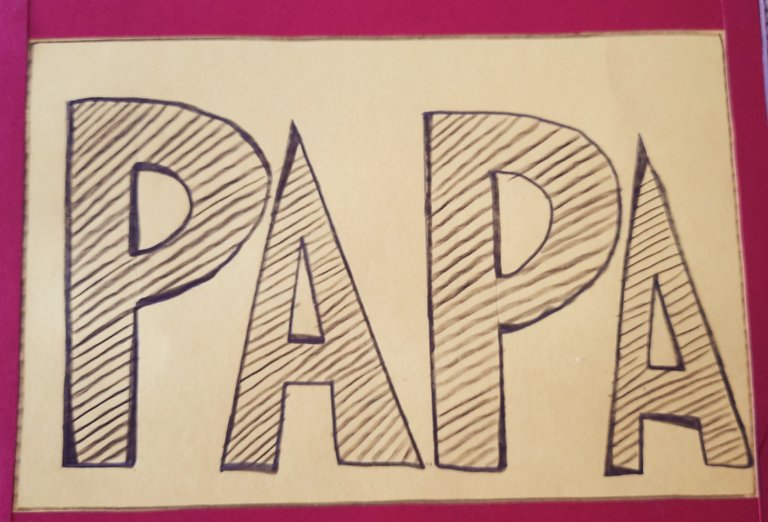 (scrap book cover)
I could easily feel, what could be I side. Messages wit love and respect and lots of feeling. Even I could not describe the feeling of opening the cover. I knew each of the message would melt my heart and certainly make me cry. I have the gift, but seriously, I do not have the courage or inner strength to open it. It will take heavy heart to go through the messages inside.
And having 5 page, I would surely cry. Emotion, Sentiments, Love, Affection is what binds us together and my kid knew how to express them better. Looking at over leaf of each pages just gave me a emotional, smile with wet eyes.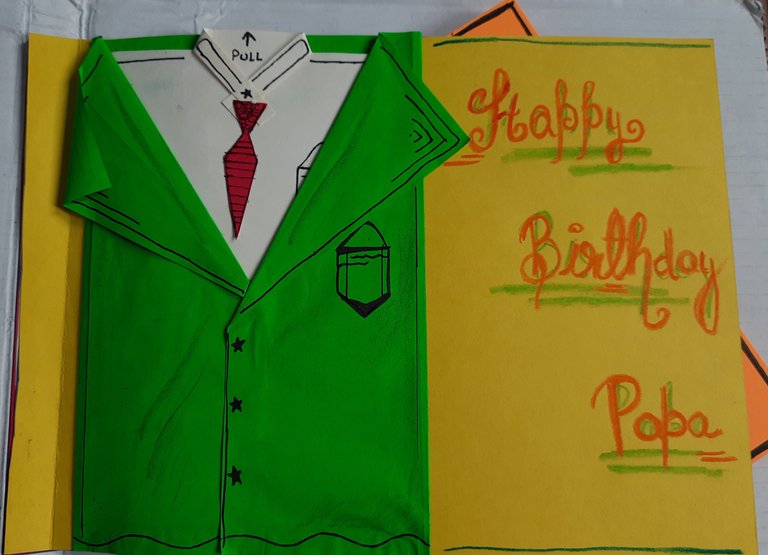 (hand made paper shirt & message within)
I would love to read them, but the expressive words and unamounted expectation of the kids feeling with love and affection simply would push me not to open,those could simply break me.
(many messages with each fold of cards)
It a Birthday time, so they have many plans...until I could get over of the scrap book thought process, they comes up with another amazing surprise.
This time its the Sweetest (eggless) cakes, they call it Choco-Lava Cookies Cake. I could not imagine, to have a better start of the day.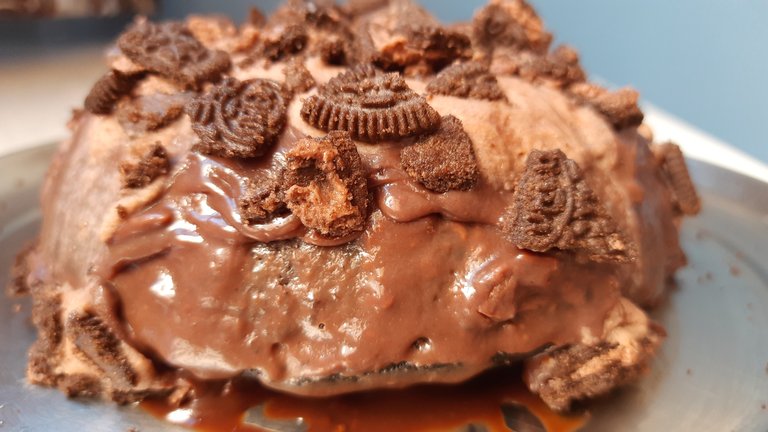 I am yet to get over the daring and struggling time between emotion and sentiment, now I have the amazing home made cake in front of me. It's not so fancy as available in markets, but the look of it certainly could make anyone craving for it. Chocolate cookies with molten chocolate inside. They were very excited to see me cutting it. And I did it again with some emotional feeling, but didn't let them see it.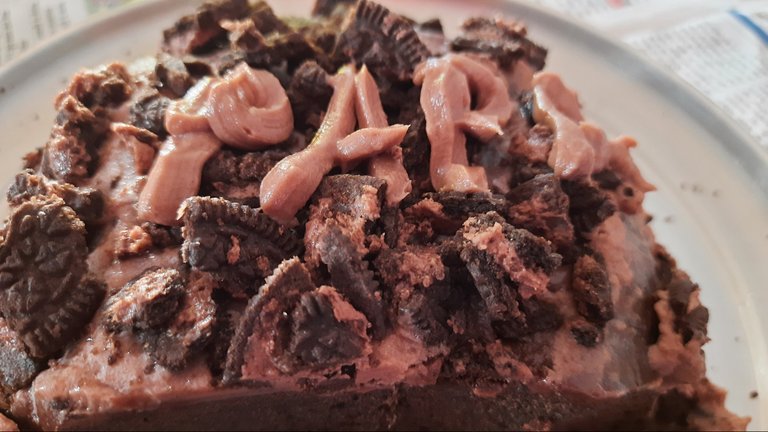 Seriously, the role of being father and parenting kids is quite tough, very heartful and very emotional. Hopefully, I could get par of all my responsibility.
I could not have asked for a better start of the day. It has everything, blessing, love, affection and full of sentiment enough to make me emotional and made it a priceless moments for lifetime. The day have just begun, until my nephew came running and wishing with a family Pack Chocolate.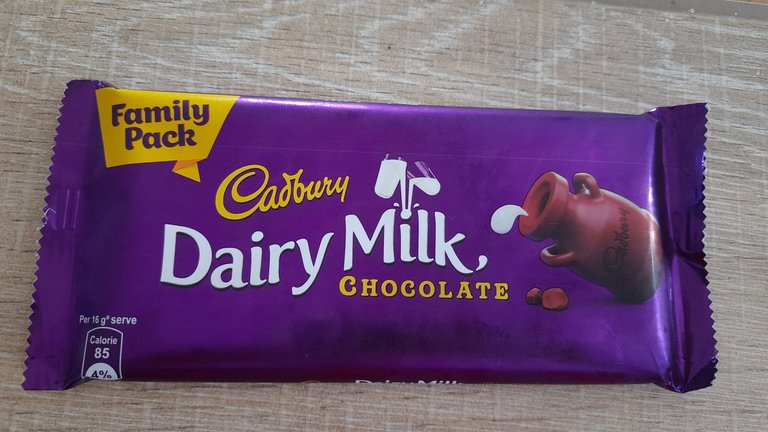 Another surprise, with the loved ones keep making my morning super exciting. There are many more to come during the day, special recipes, more gifts and many other things. A day full of surprise, love, affection, and many things which are hard to explain.
But priceless moments needs to be shared and preserved forever.
2020 Something to cherish !
Peace