One of the easiest and quick chicken recipe I have ever seen. It was very instant that can kill your crave for chicken instantly. Very delicious too.👌
Anyhow, I am not to going to spill the beans instantly and open the lid to make you more hungery😜 Better let it cook till you enjoy completelly.😉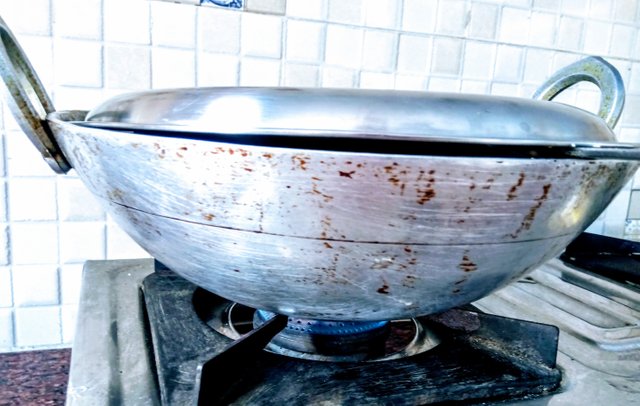 Not to make you wait for more, let's begin with the cooking recipe, that may sure gradually increase your meaty beast inside. The ingredients as required for this Soya/Tomato Sauce Chicken are :
Chicken (as per your need)
Ginger Garlic and Chilli Paste
Curd
Chopped Onion
Oil to fry
Saya sauce
Tomato Sauce
Pepper powder
Red Chilli powder
Salt to taste.
As I said, it is very easy to cook this chicken recipe, so start it by making all the ingredients ready.
Firstly, wash the chicken properly. I always prefer to wash it with hot water.
Now add most of the ingredients mention above. It includes Curd, Garlic/Ginger paste, Salt, Soya Sauce, Tomato Sauce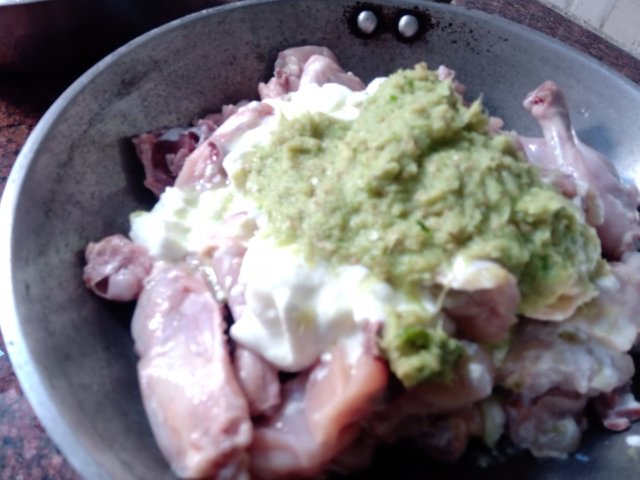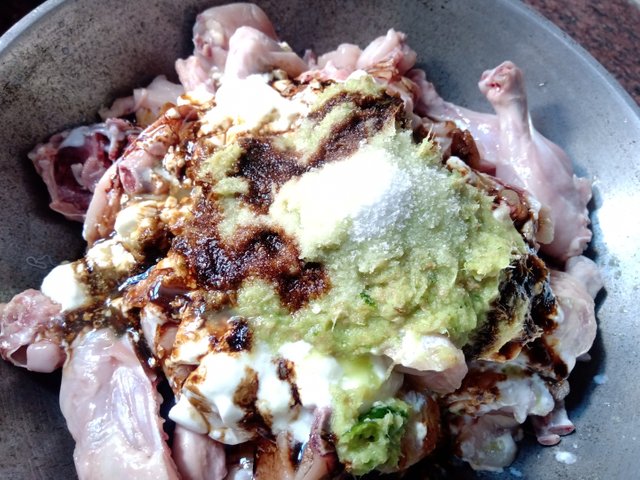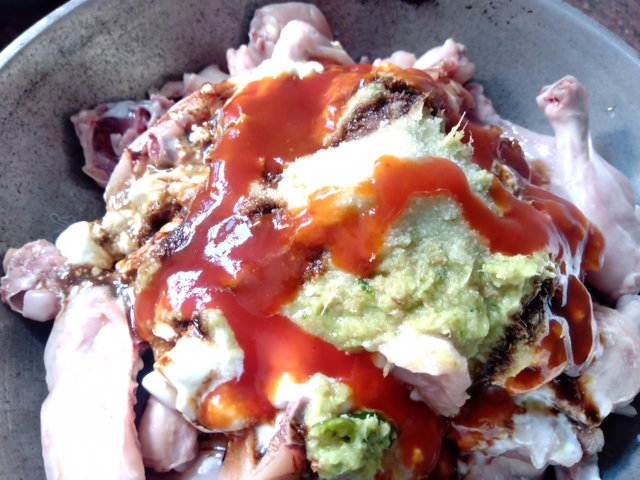 Now mix all the ingredients properly. I prefer to do it with hands. Leave it to marinate for some time.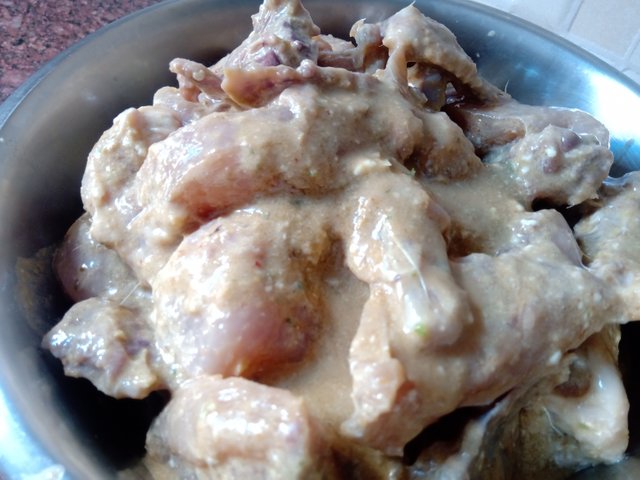 In between, you can have chopped onion fried in hot oil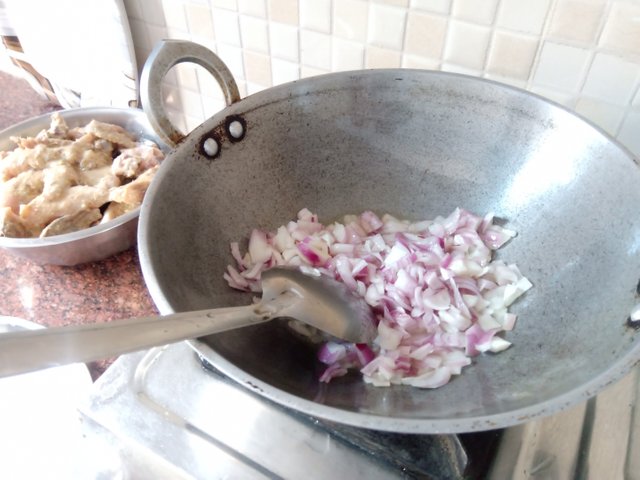 Once the Onion started getting brownish, add the marinated chicken onto the frying fan (we call tem Kadhai)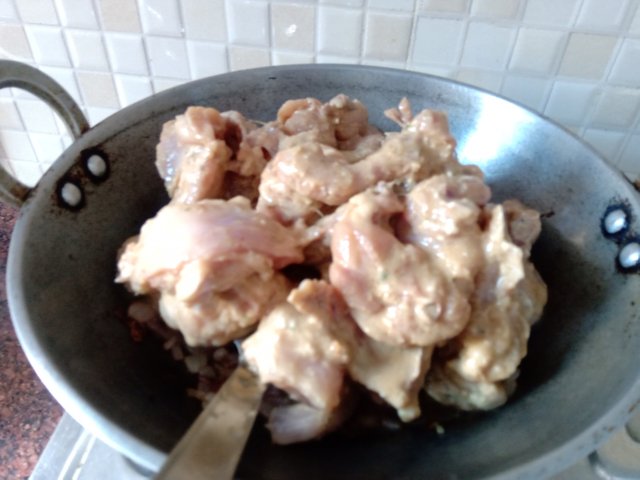 Do stirring the chicken in Kadhai,after few minute, add Black Pepper and Red chilli powder on the chicken.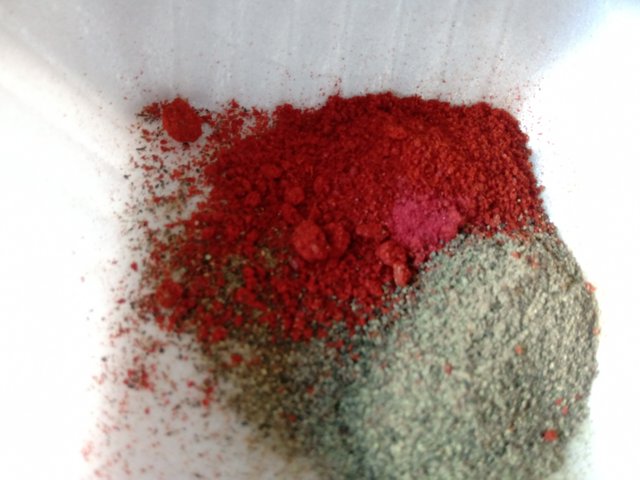 Keep stirring it, at regular interval to avoid it from sticking to cookware or from burning due to over heating.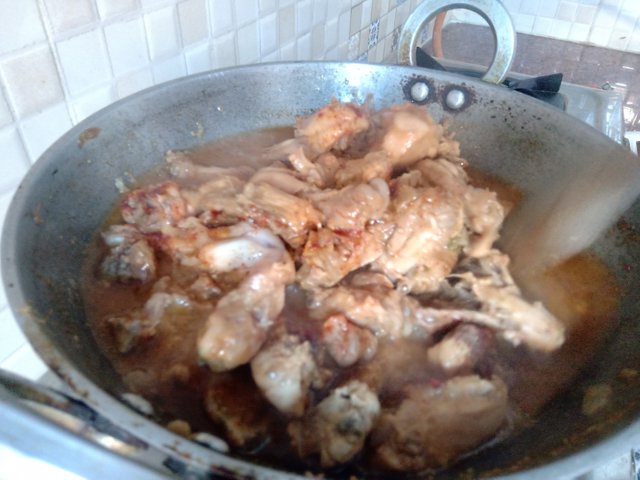 In 10 - 15 minutes, you can get the Chicken dish ready to enjoy.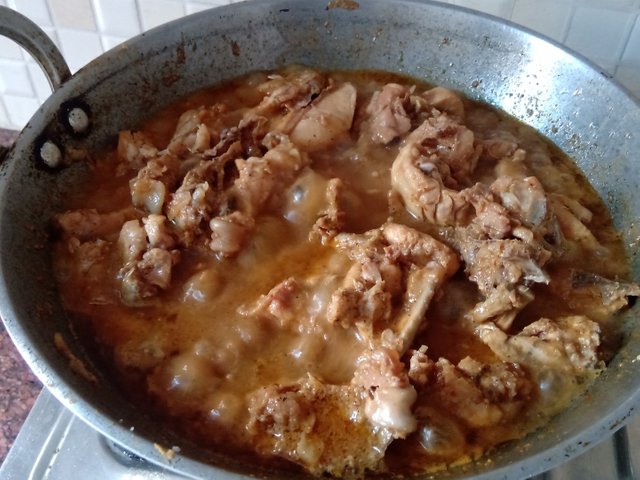 We didn't pour water, still it shows a little gravy, this because we marinated it with Curd, which alow it to cook and roast properly.
The total cooking time is 30 min, excluding the time taken to get the fresh chicken from market.🙂
This chicken recipe is my entry for @Qurators's Hive Top Chef Compitition which has "Meaty" ingredients for the week. As it was instant so anyone could make it possible to eat in no time.
I could not make the post more attractive with after cooking photography, as once we have something "meaty" in front , we can't control it.😜
This lockdown , does taught me many lesson, "cooking chicken" is one of them. Though I have not joined any cooking class, but thanks to my sister, who is good chef allowing and guiding me to try everything.
Hope you give it a try and enjoy the "meaty" delicies from.indian kitchen.
Stay Home...Stay Safe !
Namaste @steemflow