The forests are still full of different berries.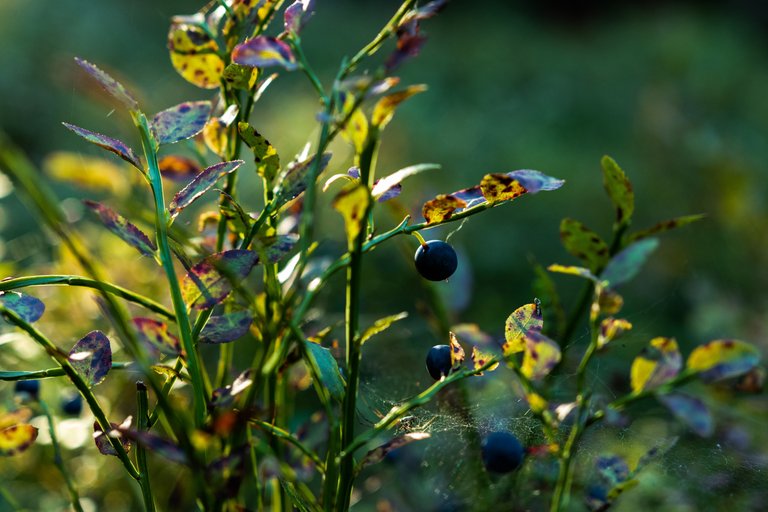 Bilberries are not as sweet anymore, but they are still eatable.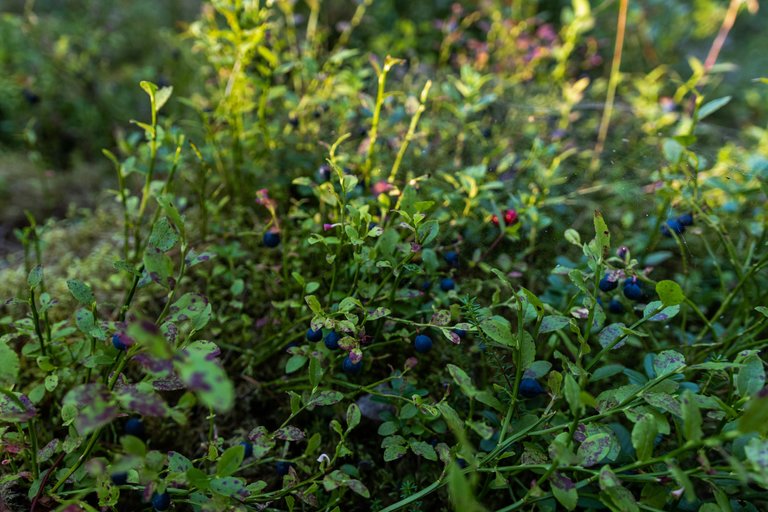 The lingonberries are now ready and are nice red - sweet and sour.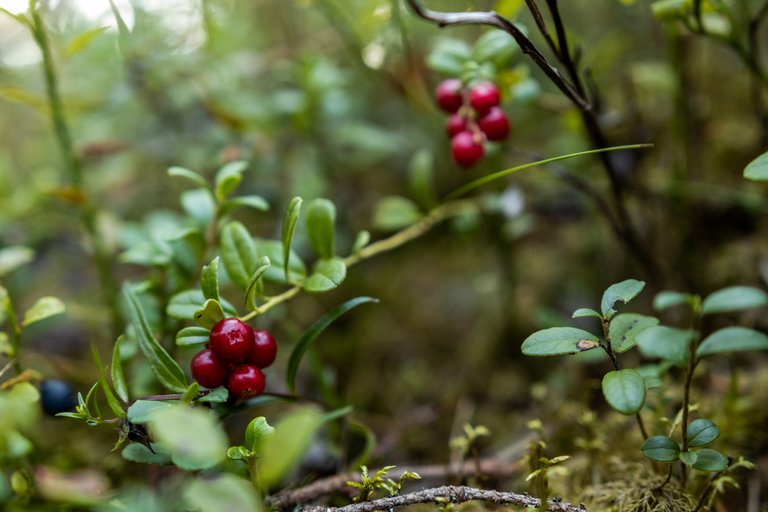 A beautiful beam of sunlight through the trees.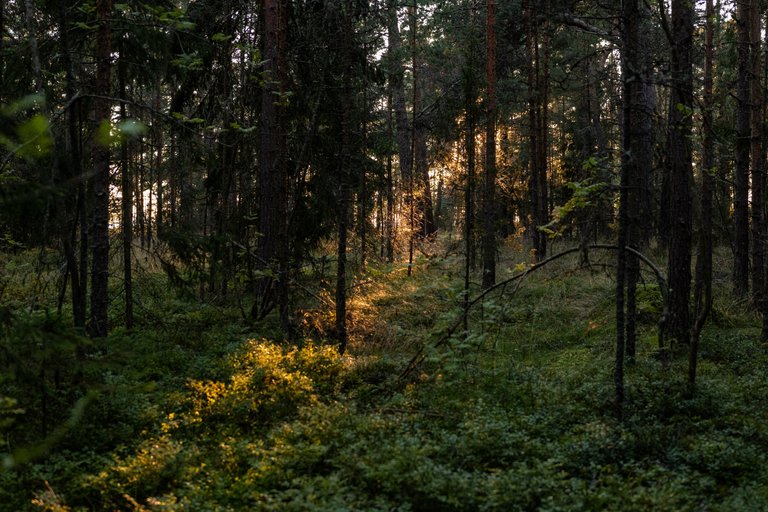 This is crazy how blue it all is.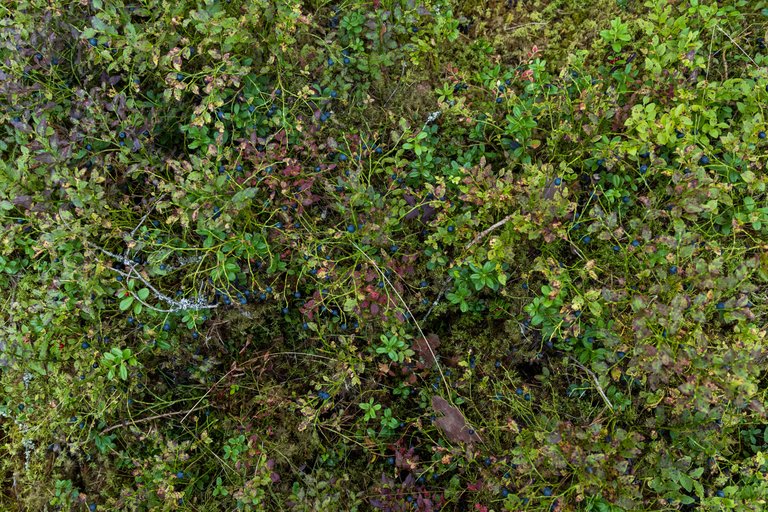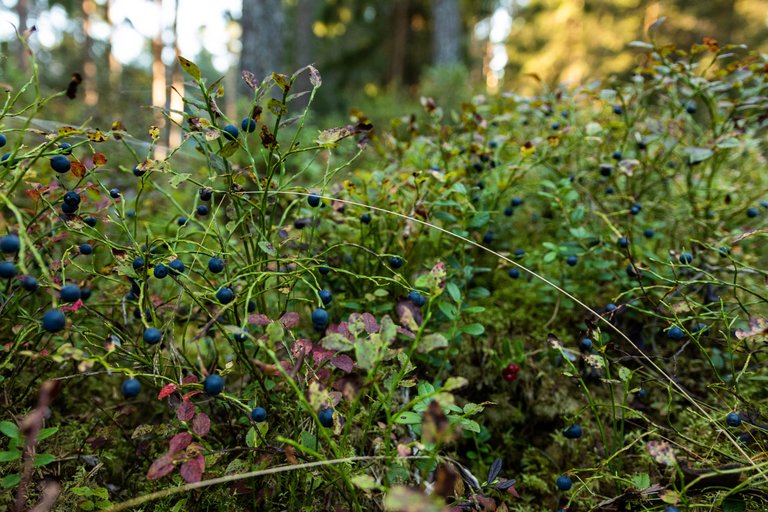 Like what? Just so much berries you can't just eat them all.