Hi friends, this is my participation in this incredible contest of my friend
@qurator
, which invites us to show a recipe according the topic of the week, for this great Top Chef contest on Wednesdays which consists of Something Meaty!
---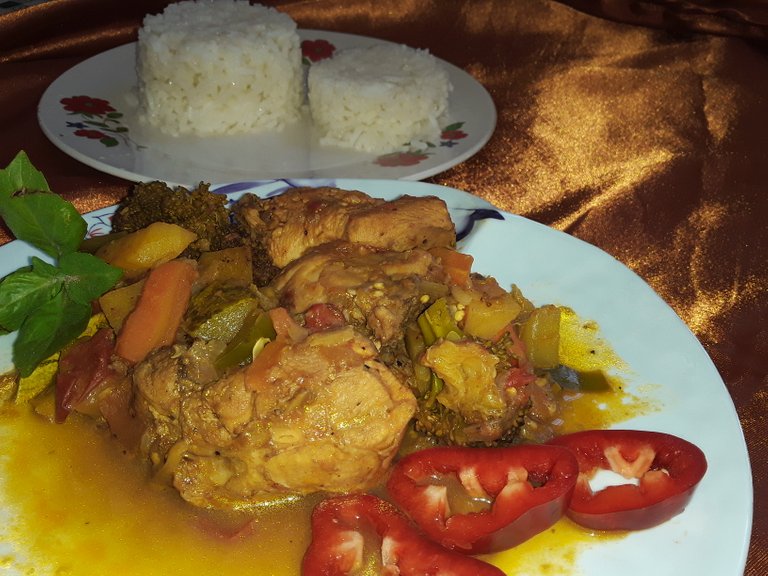 ---
For this contest I show a recipe for stir-fried chicken with vegetables is easy and quick to make, is ideal for serving when we have guests or we want to enjoy a rich and healthy lunch with protein and vegetables.
Chicken is a low-calorie cut that provides many nutrients. In turn, the vegetables used are rich in vitamins, minerals and fiber, so this dish is perfect for all ages.
---
---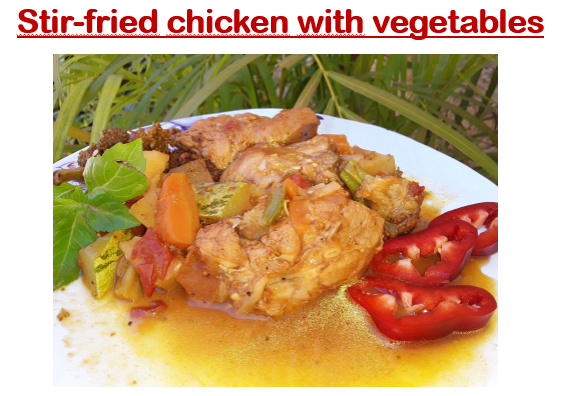 ---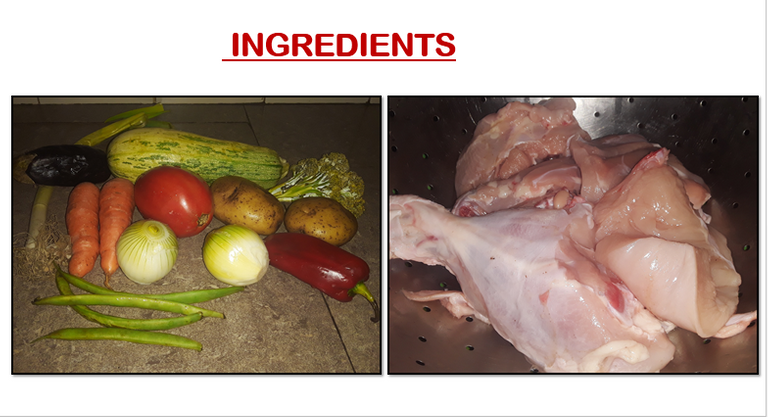 ---
500 grs Chicken
1 Tomato
1 carrot
¼ Vainita
¼ broccoli
½ zucchini
1 onion
1 Red pepper
¼ Eggplant
2 potatoes
Salt, pepper, cumin
1 squirt of white wine
1 dash of Worcestershire sauce.
1 jet of oil.
Garlic

Processes
---
We wash the vegetables, cut the ones we need, and chop them all up into small pieces. The amounts indicated are to taste, so more or less of each ingredient can be added.
---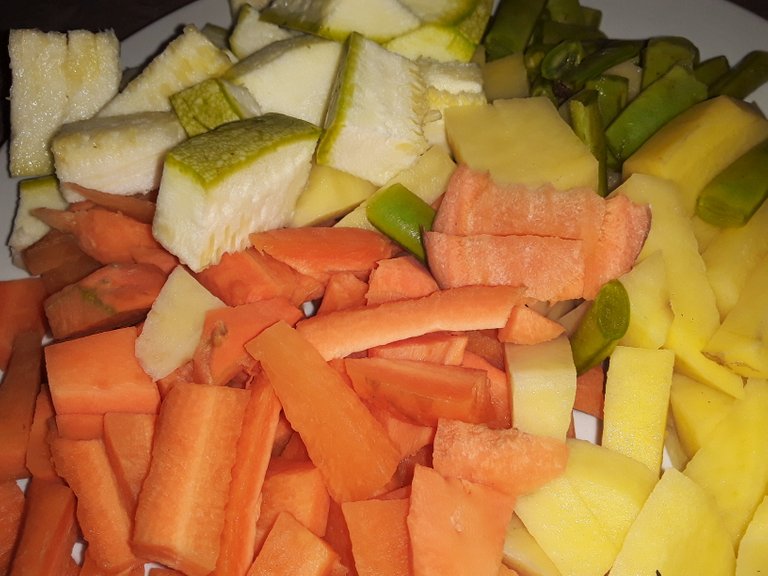 ---
We pour the oil in a pan and add the chicken cut into pieces or strips, as we like.
---
---
Then we add the onion, paprika, and season with the Worcestershire sauce and condiments.
---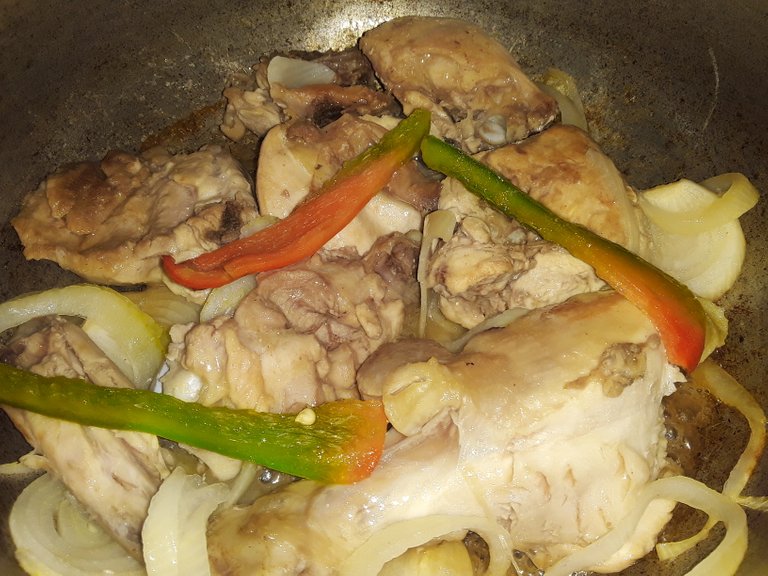 ---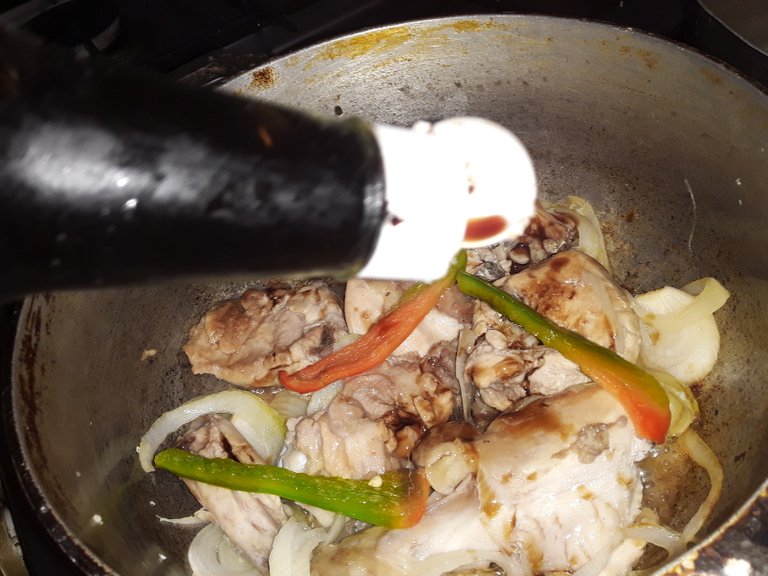 ---
Then we put the carrot in and leave it for a few minutes
---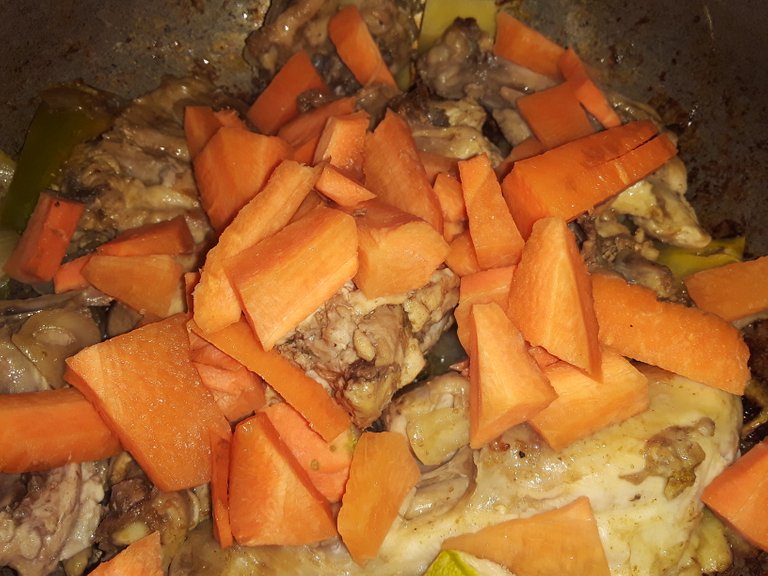 ---
We add the other vegetables; eggplant, cauliflower, potatoes, pods and zucchini.
---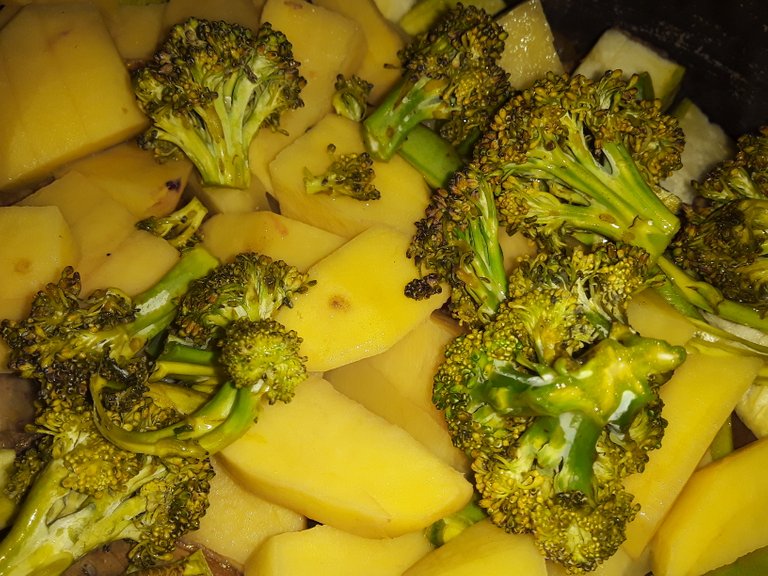 ---
Finally we liquefy the tomato and add it along with the splash of white wine, mix and let reduce the chicken stir-fry with vegetables.
---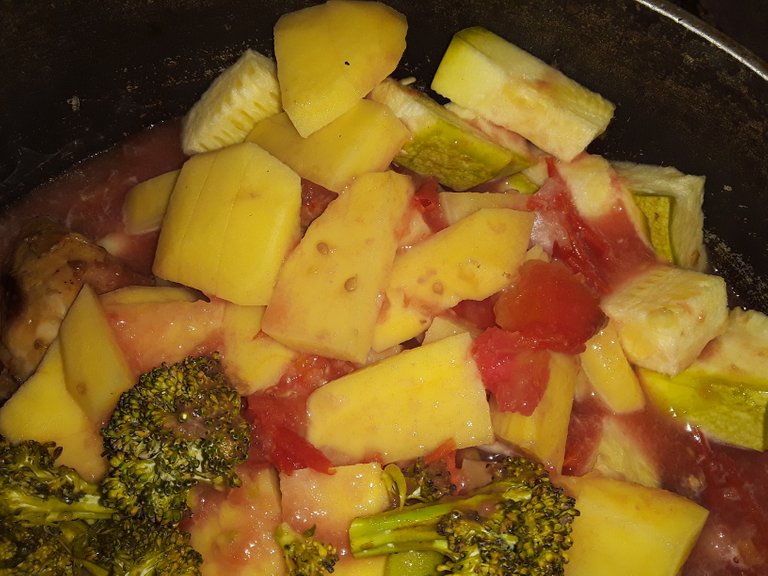 ---
This sautéed chicken and vegetables you can use it to eat alone or to accompany a mashed potato, some spaghetti, or even with arepas, I accompanied it with white rice.
---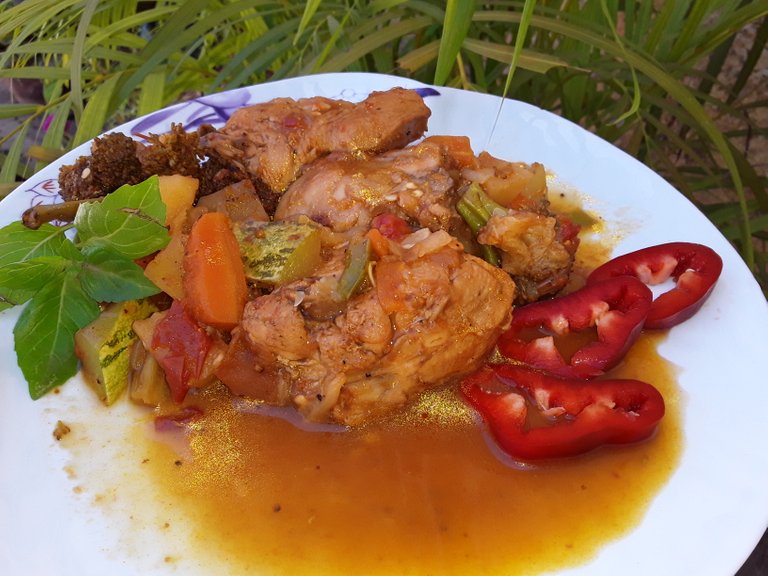 ---
---

---
Thanks for your attention.
I invite my friends @mballesteros @osita21 @lucianav to join the challenge.
Participe here Qurator's: Hive Top Chef!
Camera: Samsung j core 2 cellphone
Location: Venezuela / Sucre
Author: @wendyth16
---