---
Sago ingredients make a perfect match to mix with fruits in the pudding. The texture is very chewy and it will enrich the overall texture of the pudding which is generally soft.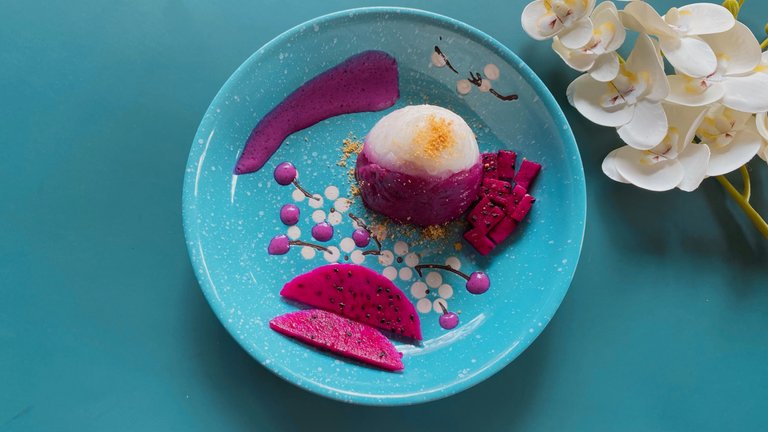 Have you seen Sago before? Shaped like pearls, some are small, some are large like tapioca pearls. We can choose according to what we need in the ingredients.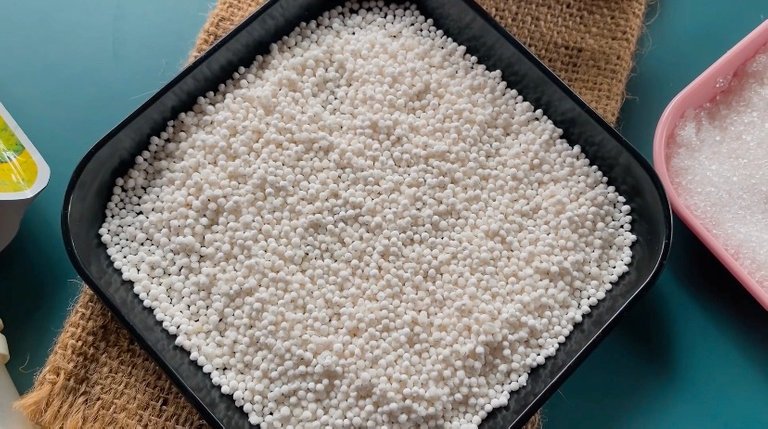 If we want to make solid desserts, not a liquid textured as ice, then choose a small sago size.
---
---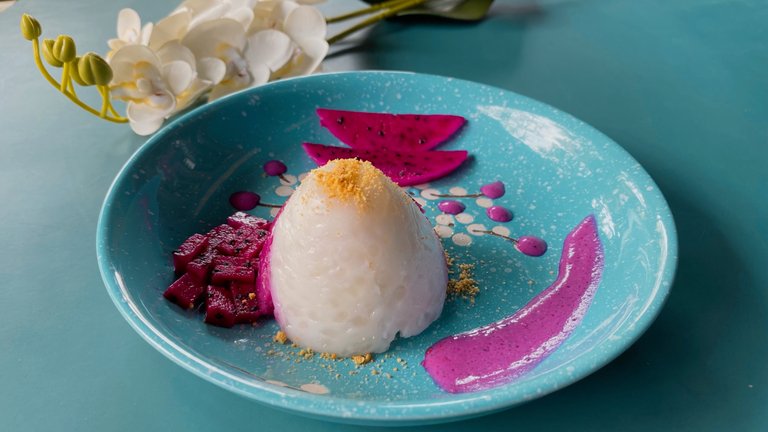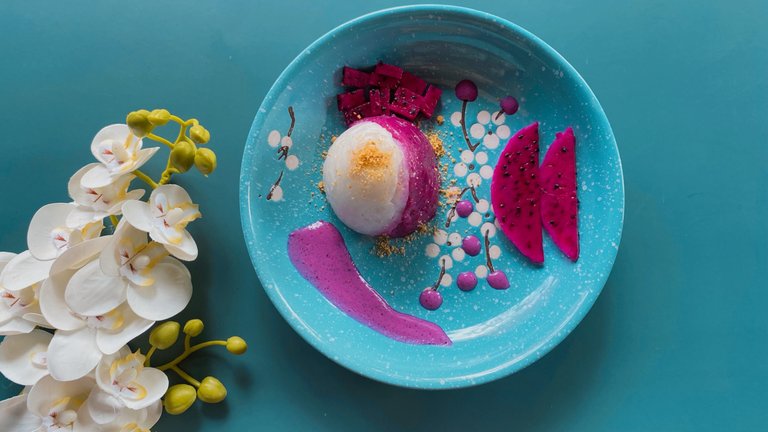 So this time I used a small Sago to make a Plant-Based Dragon Fruit Sago Pudding. Stay tuned!
---
---
---
THE INGREDIENTS
The Sago Pudding Layer
150 grams of sago, boiled.
400 ml of coconut milk
40 grams of cornflour
100 grams of sugar
---
---
---
The Dragon Fruit Pudding Layer
A dragon fruit with medium size
300 ml of coconut milk
40 grams of cornflour
100 grams of sugar
---
---
---
COOKING INSTRUCTIONS
- Step 1
Make the sago pudding first. Mix cornflour, coconut milk, and sugar. Stir until well blended without any lumpy texture, then cook until it becomes thick and becomes like mush.
---
---
---
- Step 2
Add boiled sago to the pudding mixture, then stir briefly, remove from heat. Then transfer to the molds. Set aside.
---
---
---
- Step 3
Next, make a layer of dragon fruit pudding. Blend dragon fruit with coconut milk. Then strain.
---
---
---
- Step 4
Mix dragon fruit juice with sugar and cornflour. Stir well until there are no lumpy textures. Then cook until thickened and becomes like porridge.
---
---
---
- Step 5
Remove the dragon fruit pudding mixture. Stir briefly to remove the hot steam, then add it to the sago pudding that had previously been put in the mold.
---
---
---
- Step 6
Let the pudding cool, then refrigerate for 3 hours before serving.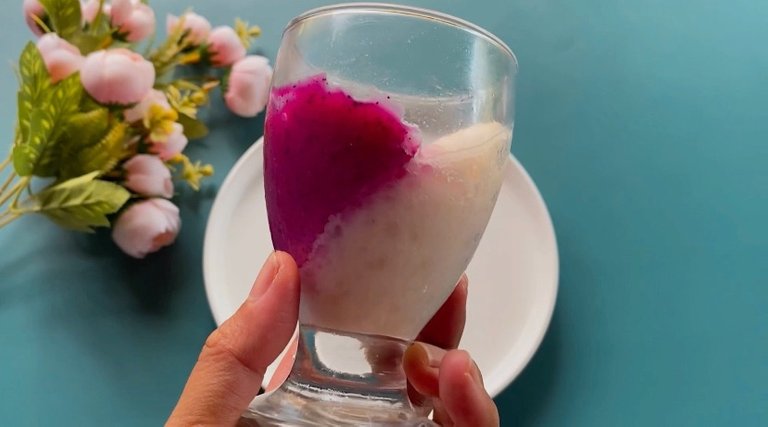 ---
---
---
Serve with sprinkled coconut biscuit crumbs and dragon fruit with coconut milk sauce. Enjoy!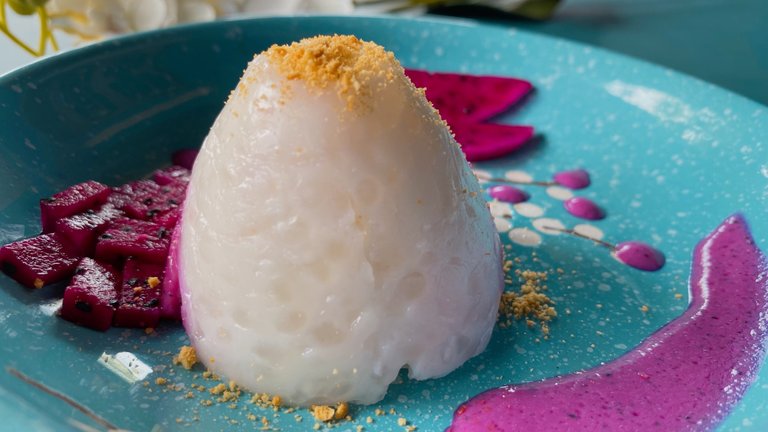 ---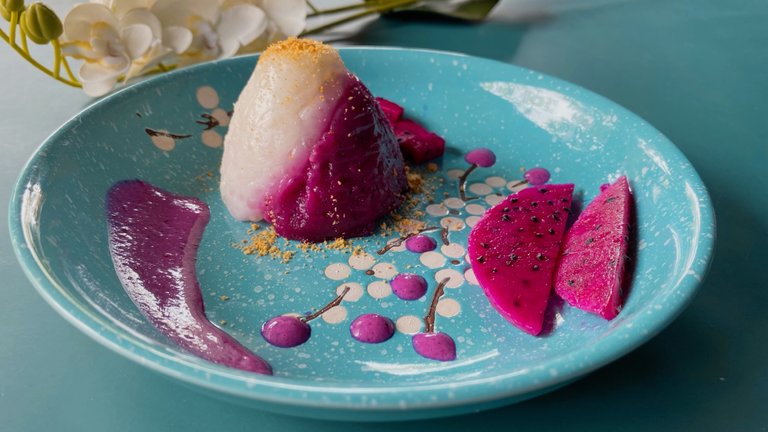 This pudding has a chewy texture on the white part and a soft texture on the dragon fruit. So it is a cheerful combination and is suitable to be served as a dessert in the summer.
---
---
I hope you guys like my recipe this time. Don't forget to give your feedback and I appreciate your feedback.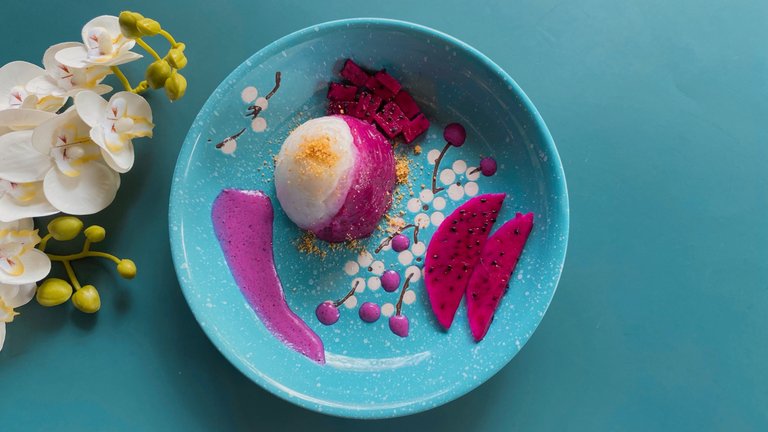 ---
---
---
Camera: iPhone 11
Editing: Inshot Apps
Music: Romantic Inspiration by Rafael Krux Via Inshot Apps
---
---
---
Thank you for watching my vlog and reblog if you want my blog this time worthy of reading and watching by others.
---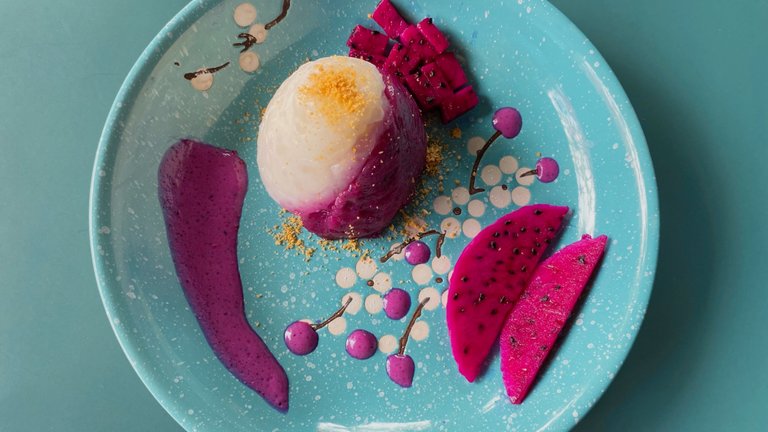 ---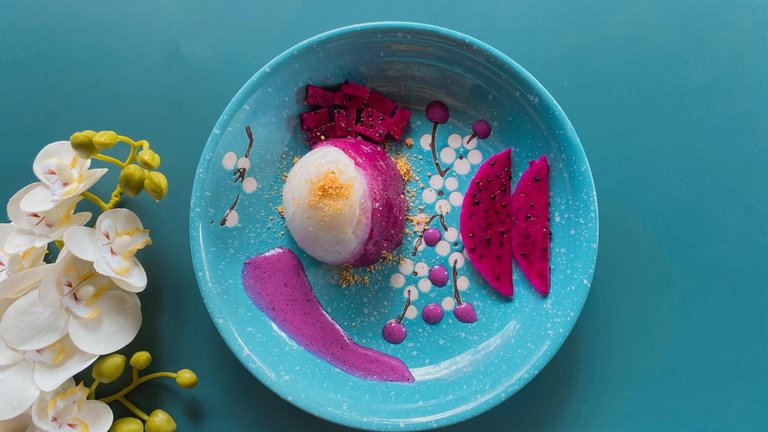 ---
---
---
Best Regards,
Anggrek Lestari
---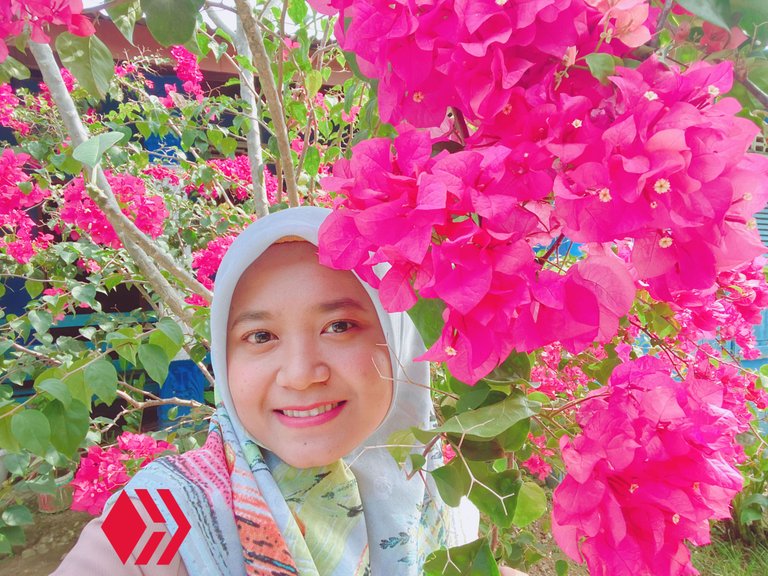 Who is Anggrek Lestari?
Anggrek Lestari is an Indonesian fiction writer who has published two major books. Now She is a full-time content creator. She has a goal to share life, poem, food content that makes others happy and can get inspiration.
Make sure you follow her blog as well for some interesting discussions about life other than food.
If you need a copywriter for your projects, Anggrek Lestari will be ready to help you.
Contact Person: authoranggreklestari@gmail.com
Discord: anggreklestari#3009
---
▶️ 3Speak