---
---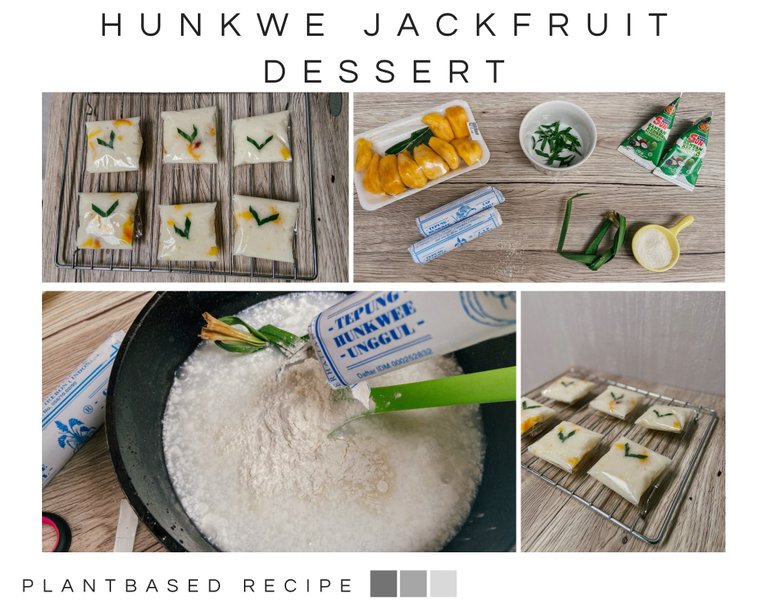 There are various types of flour in this world created as food ingredients. Many are made from tubers, nuts and various other types of plants. There are so many types of flour that make it easier for humans to process food. Various types of flour that are processed can be used as food that is delicious, nutritious and filling.
Various flours can be processed into delicious foods, one of which is hunkwe flour. This flour is made from 100% mung beans without the addition of any flour, so if we buy this flour in a small size it is not like wheat flour and other flours. Very different from other flours that are packaged in paper, not plastic. Surprisingly, hunkwe flour is a favorite flour in making various dishes, especially Indonesian desserts.
For example, the food that I will be cooking this time, can only be made from hunkwe flour, this snow white flour is indeed very suitable as the main ingredient of the legendary jackfruit hunkwe cake. If you are in Indonesia, this cake is a favorite for many people because it has a sweet taste, cold on the tongue and fragrant because it uses jackfruit and a little pandan leaf. Indeed this cake is very charismatic!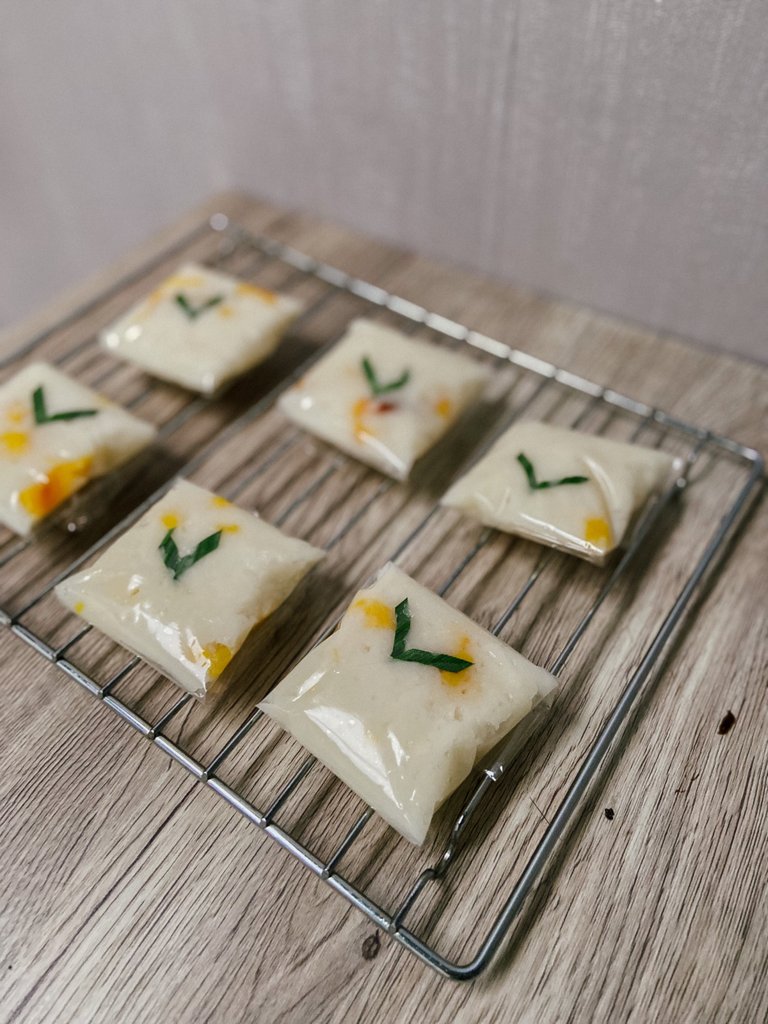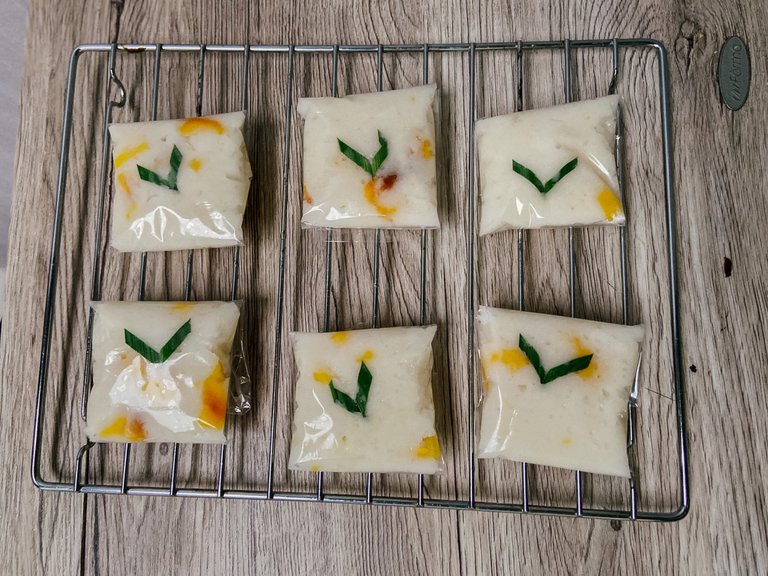 Making this jackfruit hunkwe cake is so easy, with the right steps, it is very rare to fail in making it. The taste and texture that will be obtained will be very good if you process it properly. This time I will describe how to make hunkwe with the right steps and slowly, an anti-fail recipe, delicious and practical. Check this out!
---
Plantbased Dessert Hunkwe Nangka
The Recipe
---
To make it, make sure the following ingredients and tools are in your kitchen. If you don't want to use plastic, you can use a mini cake tray or use pandan leaves/banana leaves.
Ingredients:
2 Packs of hunkwe flour
100 gr sugar
120 ml thick coconut milk
200 ml of water
Pandan leaves
200 gr jackfruit
Pinch of salt
Plastic for dessert packaging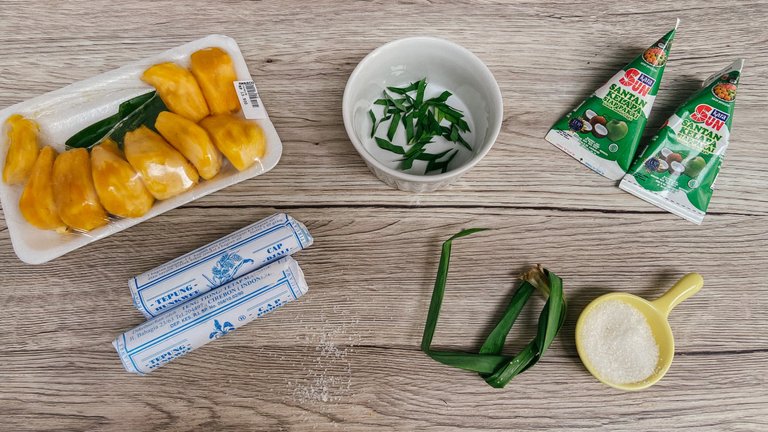 ---
---
How to Make a Plant-based Hunkwe Jackfruit Dessert:
Slice the jackfruit as desired, try not to cut it too big and too small.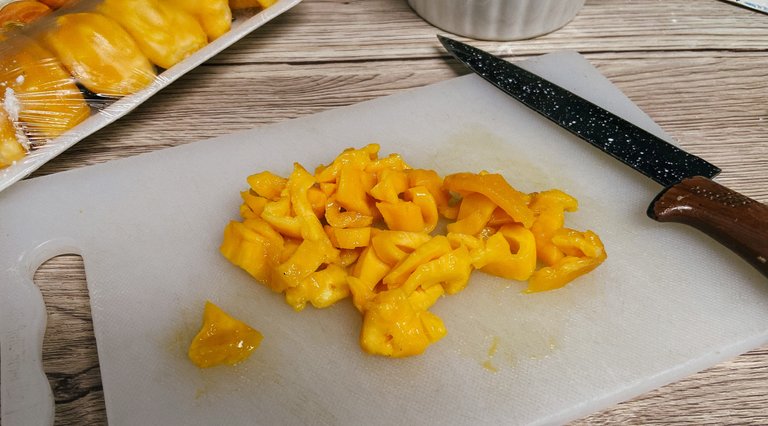 ---
Open the package of hunkwe flour, then pour it in a wokpan to boil.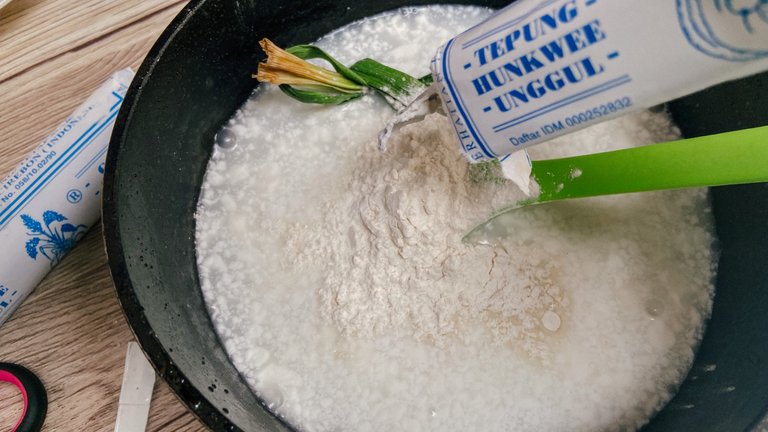 ---
Mix coconut milk and water then pour in a wokpan, add pandan leaves, sugar and a little salt. Turn on the stove over medium heat, stirring until the ingredients are thick and the water is reduced.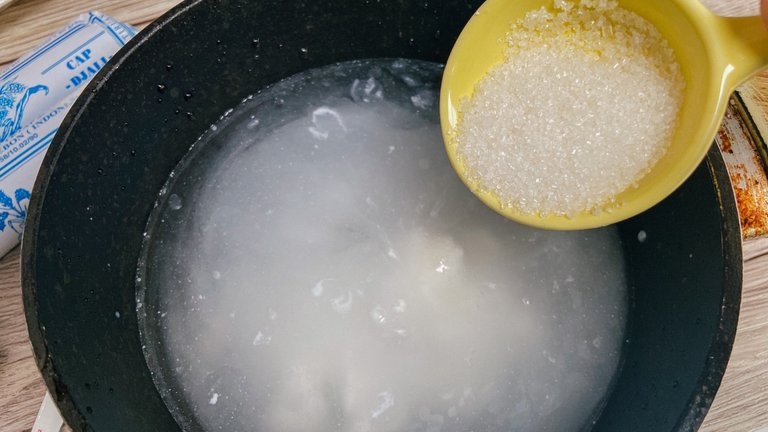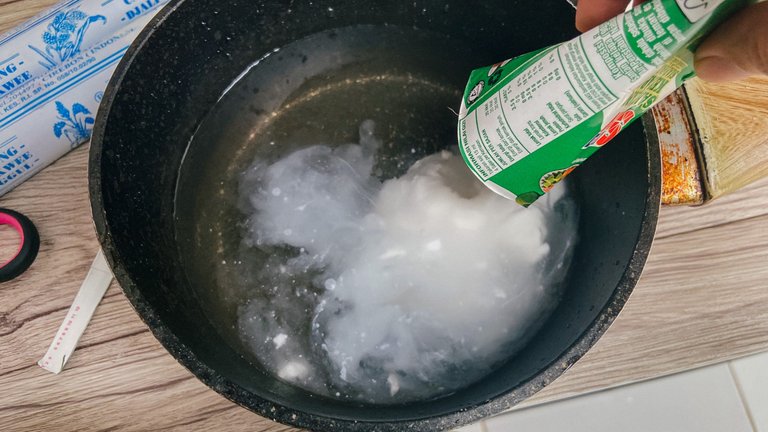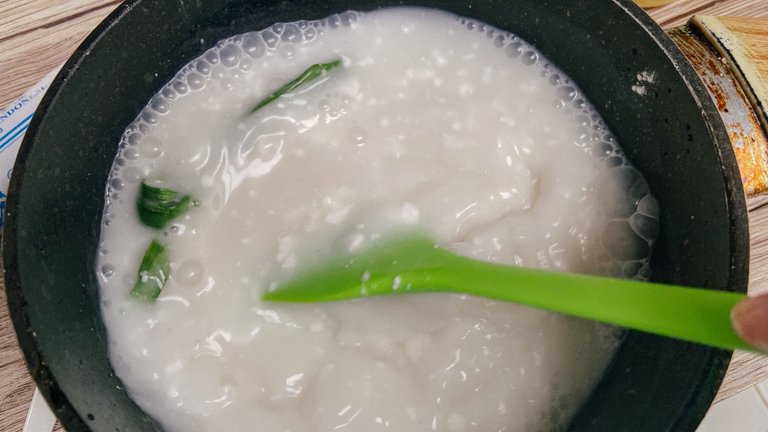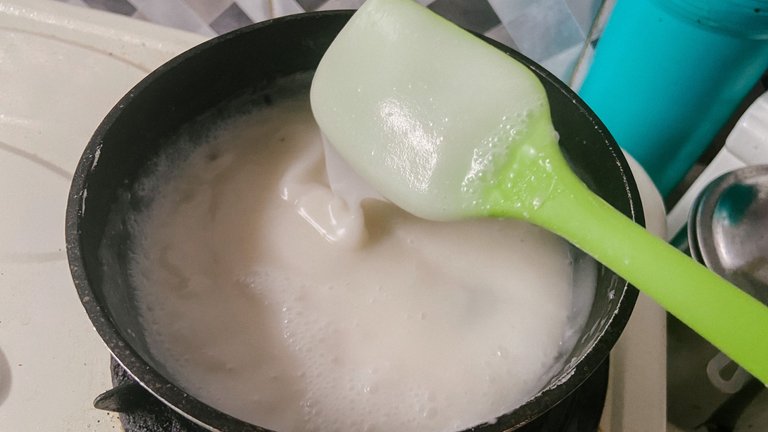 ---
Enter the jackfruit slice into the dough, stir until well blended.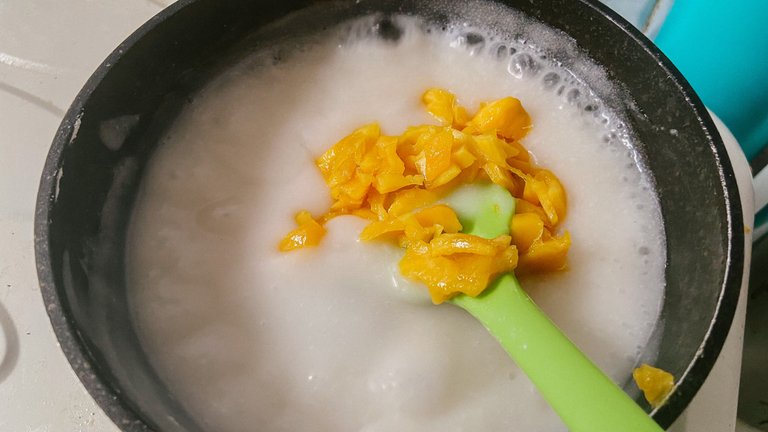 ---
Cool the dough until it becomes warm, then wrap it in plastic.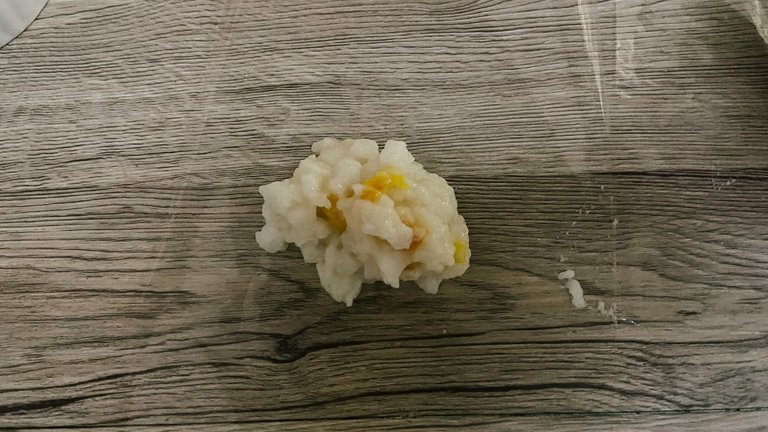 ---
Put a few pieces of pandan leaves on top of the dessert, put in the refrigerator until cold. Dessert is ready to be served.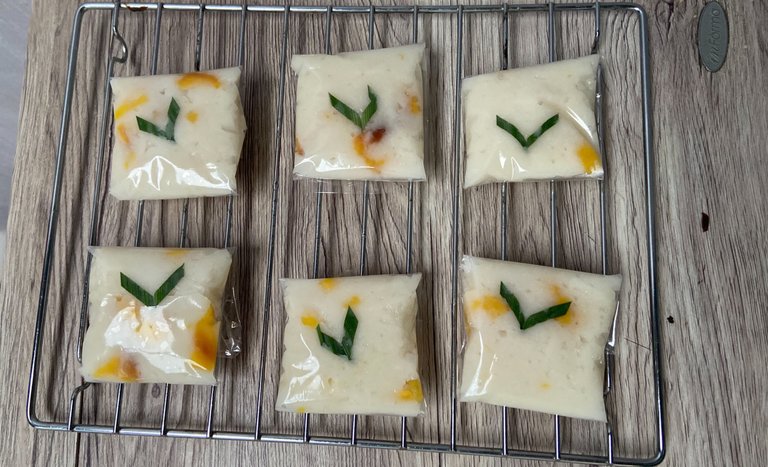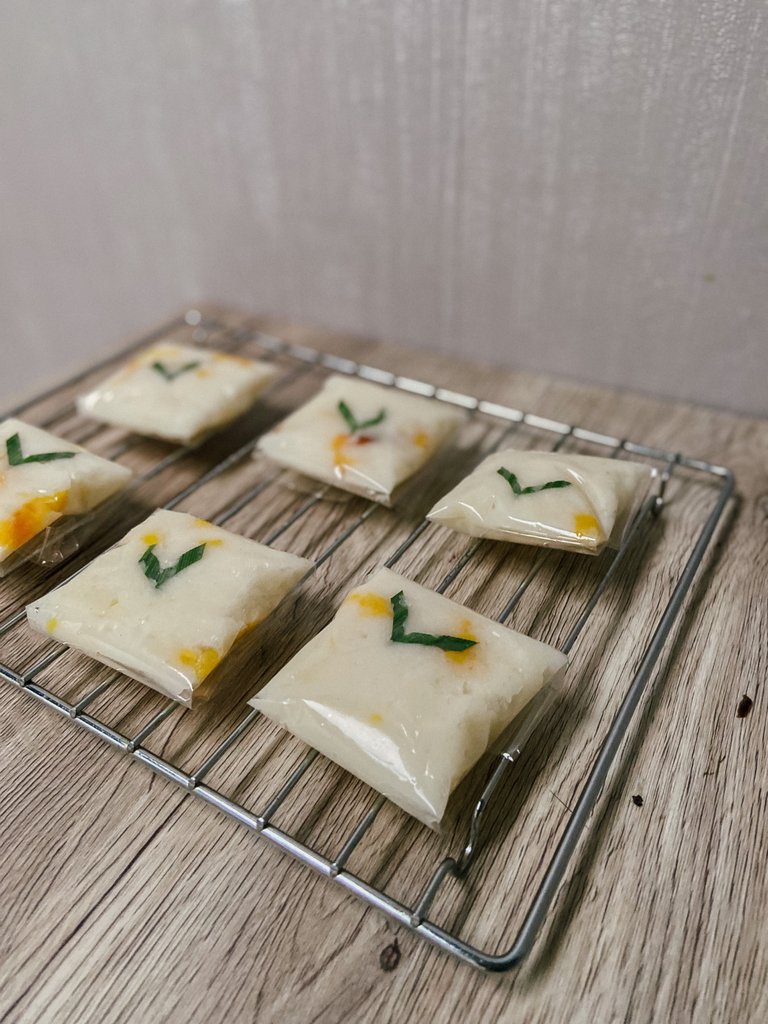 ---
This dessert is perfect to enjoy when it's cold that has just been taken out of the refrigerator. Suitable as a dessert in the summer, so soft on the tongue and cooling. Can also be used as a friend to drink your hot coffee! Sweet and legit that pampers the tongue.
---
See you the next time hive friends!
---
---
Editing by Lightroom and VN iphone 11
---
---
---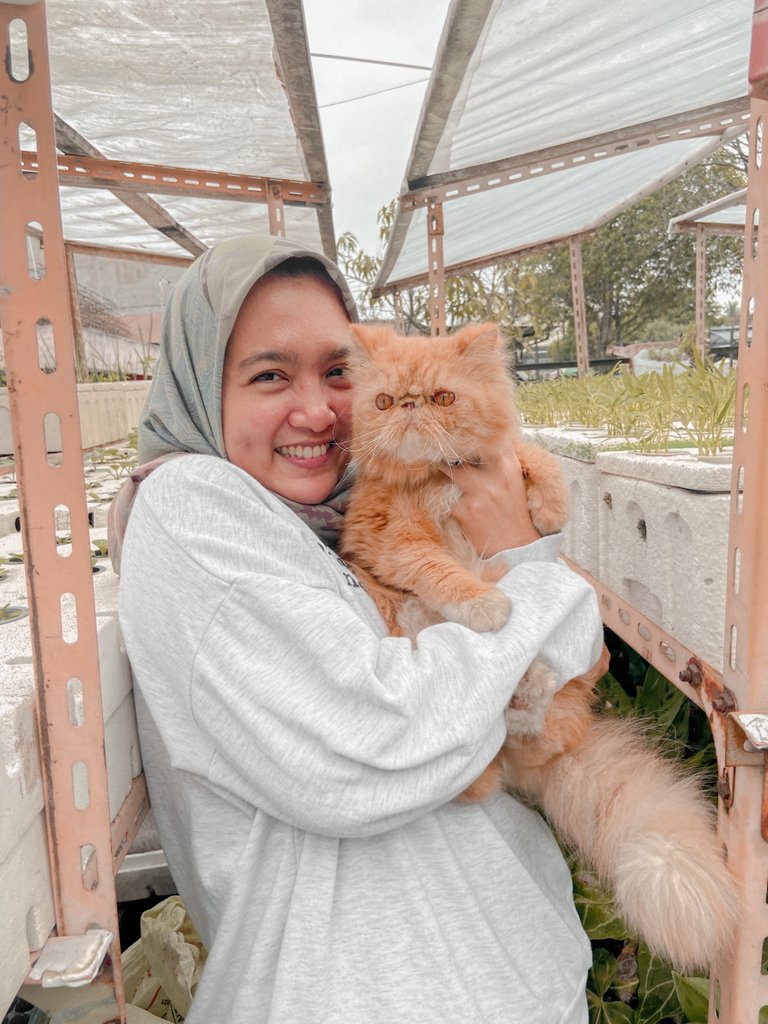 About Author
Annyeong yorobun! Welcome to wita's corner. Author is a full time housewife who loves to eat while writing. Enthusiasm to gardening and cooking. Like the exploration of new things and have many dream is unlimited. Always vote and give suggestions to advance this author.
If you like his content, don't forget to support me and leave a comment below. Make sure to keep read and watch my content. Thankyou so much :)