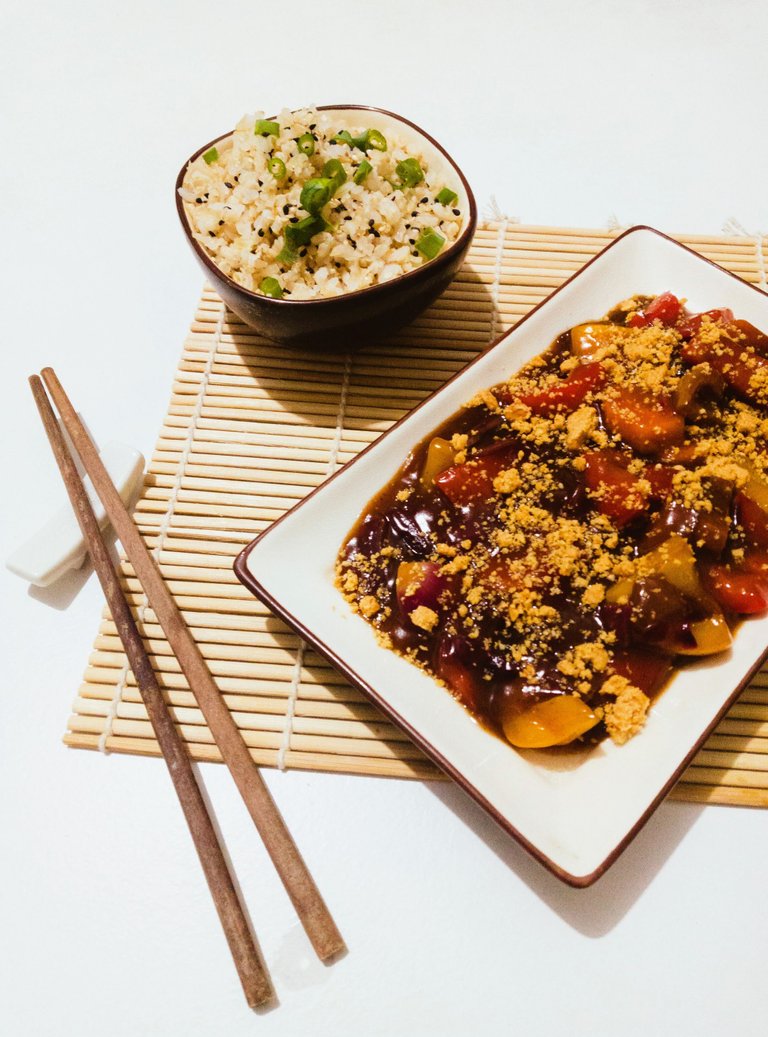 making old veggies into a delicious meal
I'm sure you've had one of those days when you come home dying of hunger, but all you find in the fridge are some half-wilted peppers, some old carrots, and a few onions. Even with a rumbling stomach, you get discouraged... What to do then? Call the delivery service? Nops. I have a more interesting solution for you!
I lived in Asia for two years and I am in love with how simple and tasty Eastern food is. With some sauce, rice vinegar, and a thickener, your old vegetables can be an amazing and very tasty dinner! Check out the recipe for this delicious and very easy-to-make vegan oriental dinner!
Ingredients (for 1 person)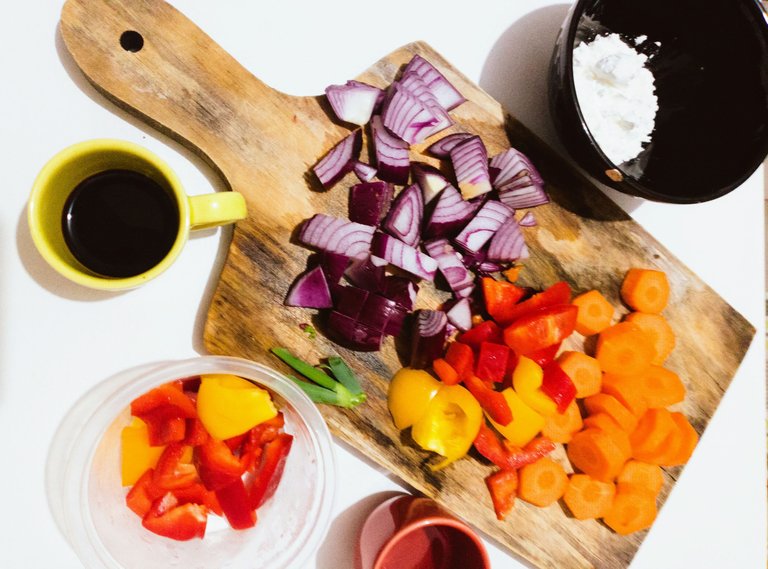 Let's transform these into a great dinner
To make this oriental dinner you will need:
1 red onion (or 1 regular onion if you only have it!)
1 carrot
1 yellow pepper
1 red pepper
½ cup soy sauce (shoyu)
½ cup water
1 tablespoon rice vinegar
2 tablespoons of cornstarch
2 tablespoons oil (if you have sesame oil add 1 tablespoon and it's amazing!)
Ground peanuts
Chives
Sesame
In case you don't have one (or all!) of the vegetables I mentioned above, no problem. You can substitute them. The tip is to use other crunchy vegetables such as broccoli, cabbage, or chard. They all look great in this recipe!
How to prepare
You will start by chopping the carrot, the bell peppers, and the onion into medium-sized pieces. Then, pour the two tablespoons of oil into a pan and let it heat up. First add the carrot, which is a crunchy vegetable. Next, add the onion. Once the carrot is soft and the onion is browned, add the peppers and close the pan.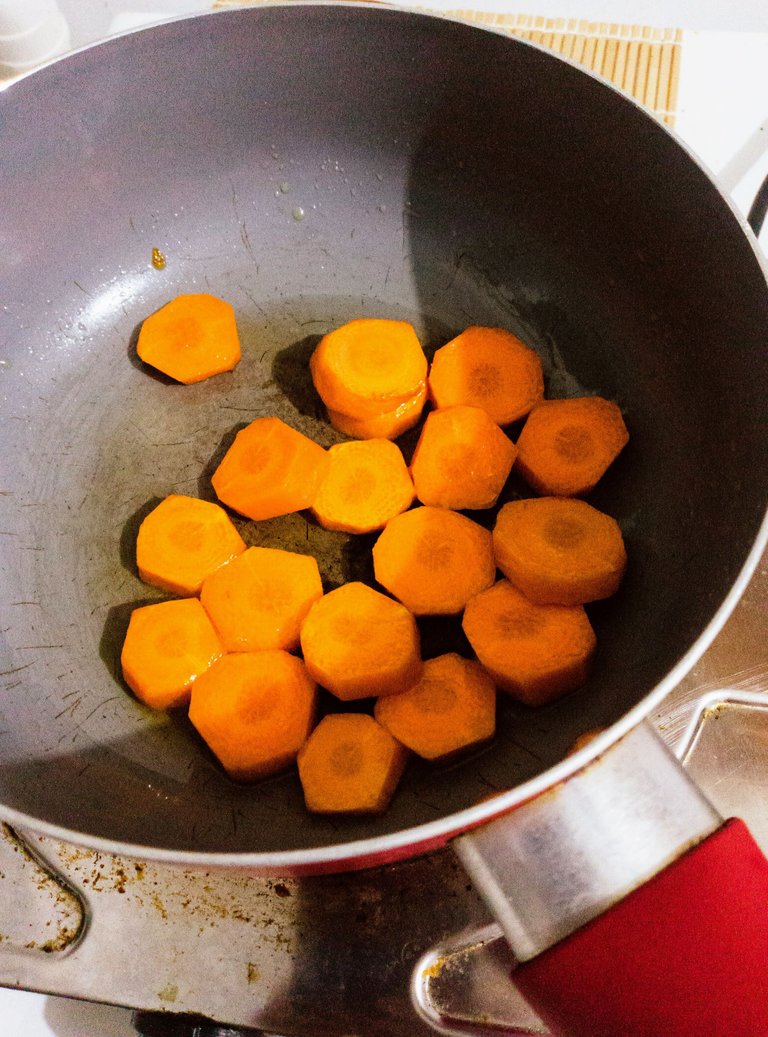 Carrots go first, since they need more time to cook
Caution! If the bell peppers are indigestible for you, you don't have to take them out of this recipe. I have two tips that will help you: the first one is to remove the white part inside the bell peppers and the second one is to cook them well until they get softer.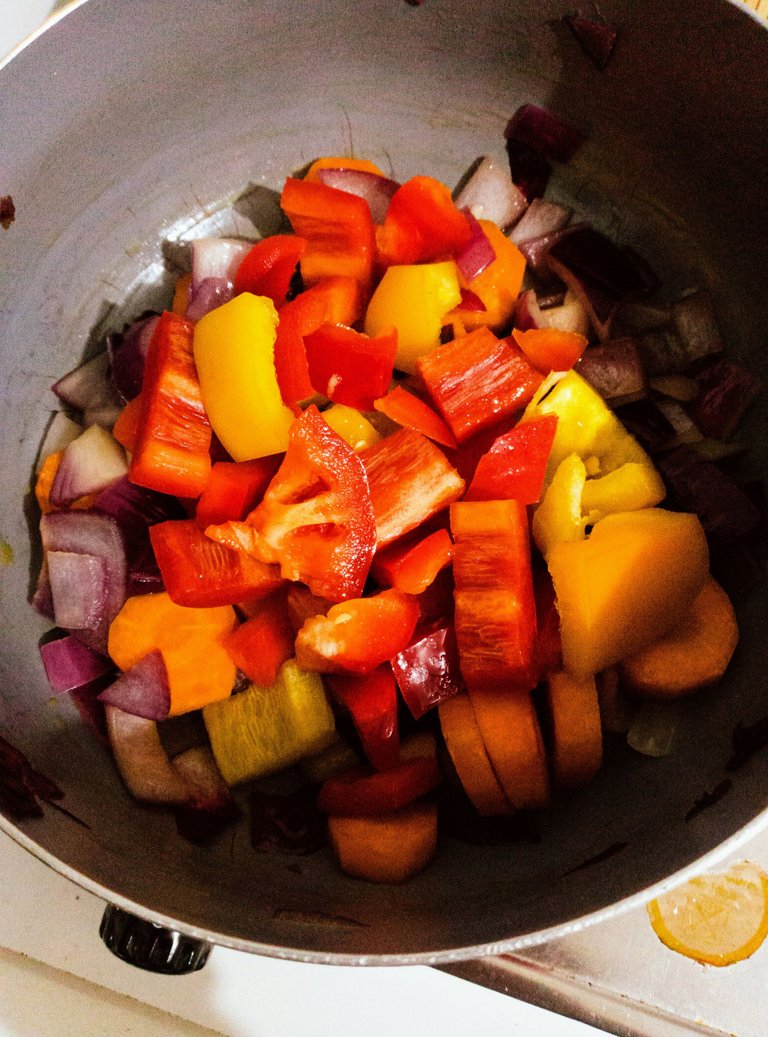 Cooking for longer makes bell peppers more digestible
While the vegetables are cooking, get a bowl and pour the soy sauce, water, rice vinegar, and corn starch. Mix well and set aside.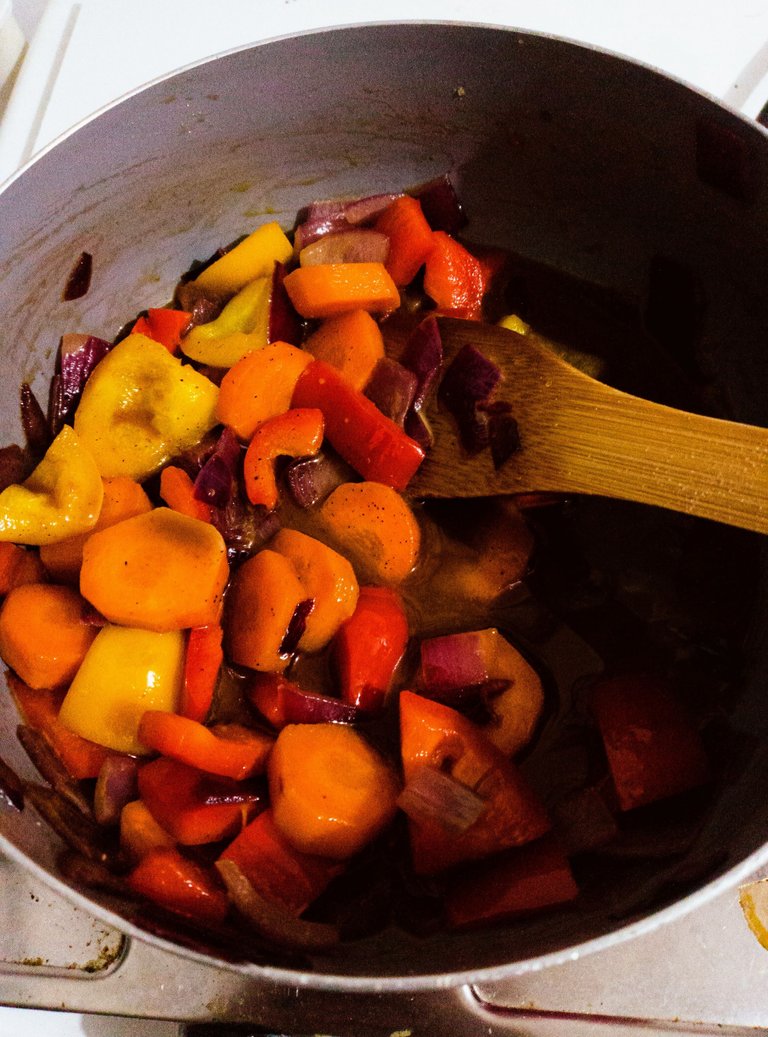 Check the vegetables. If they are soft, pour and stir the liquids well and add to the pan. Lower the heat and now just stir to thicken.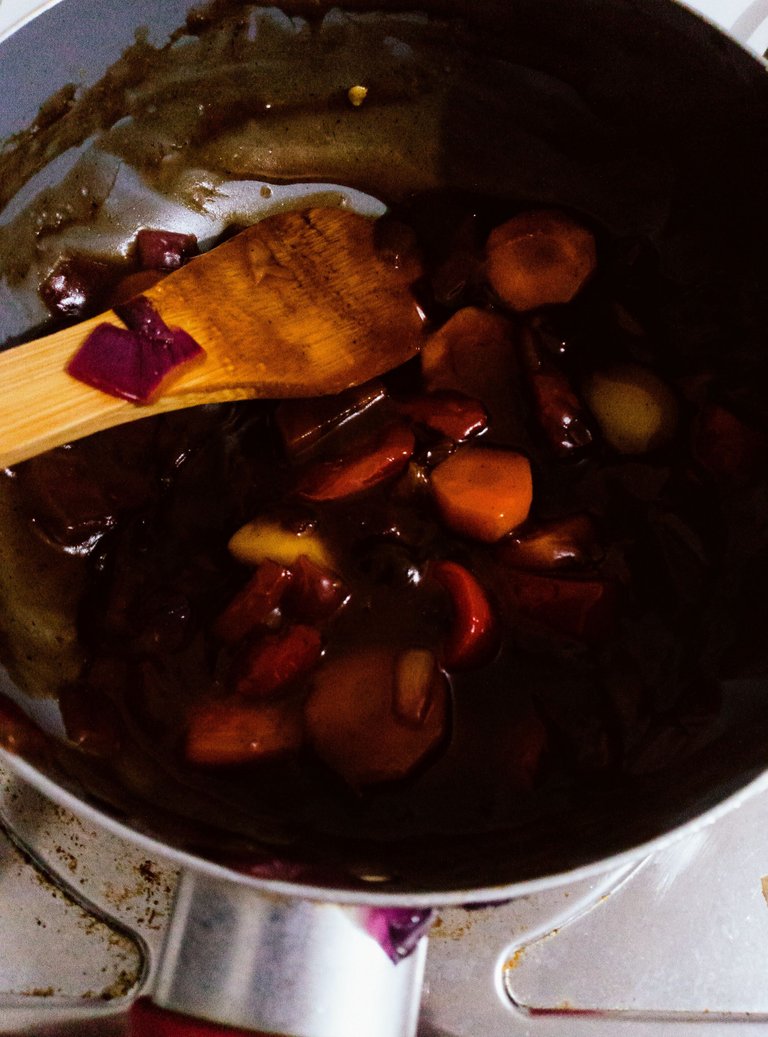 The sauce will become creamy and shinning
That's it! A super easy and quick oriental dinner is ready! Serve it with ground peanuts and rice with sesame and green onion.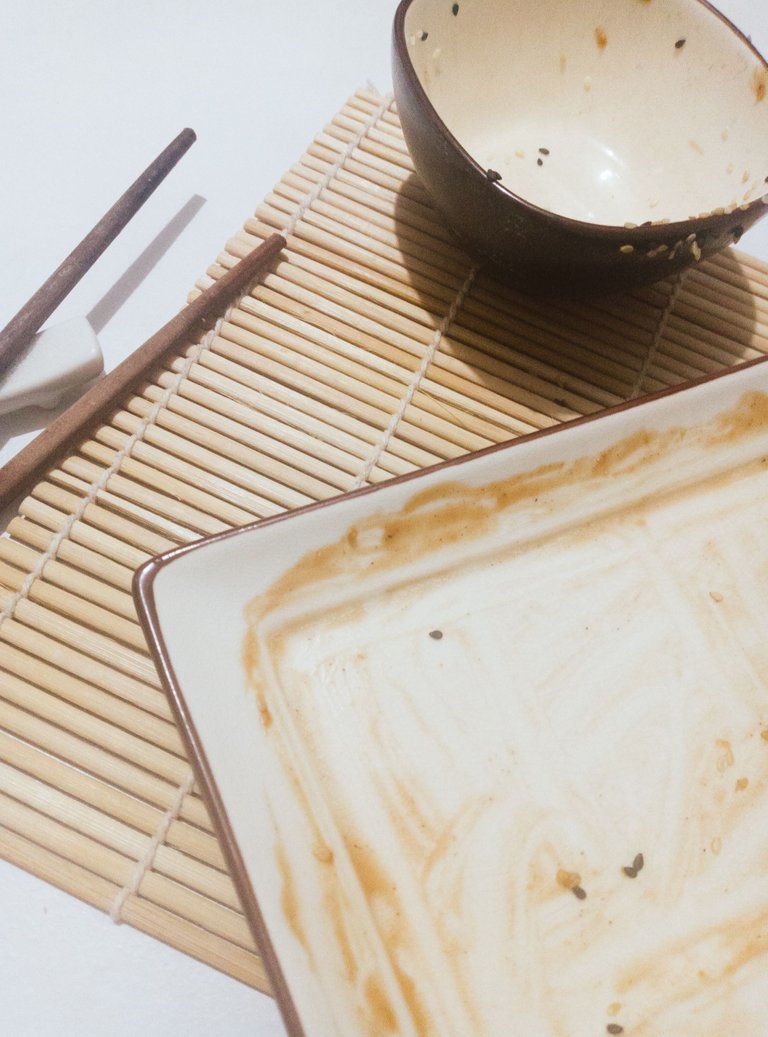 I couldn't stop eating!